Gymmie Kids is a gymnastics program tailored to each exceptional child's particular needs. It is goal directed towards gaining strength, improving gross motor skills, and increasing confidence while learning gymnastics skills at the same time.
Children serviced often have:
Genetic or chromosomal conditions
Autism Spectrum Disorders
Neuromuscular and orthopedic disorders
General developmental delays
Vision or hearing impairment
Class Options
Private Lessons
Standard recreation class with a shadow coach
Begin Enrollment for Gymmie Kids Program:
Lollipop Meet
May 7, 2017 2:00-4:30PM
ASI Plano West
REGISTER NOW
Gymmie Kids Pricing
| | Best Price | Standard Price |
| --- | --- | --- |
| 30 min | $68 | $72 |
| 45 min | $78 | $82 |
| 60/Shadow | $88 | $92 |
Receive 3 FREE Makeups per calendar year
Lifetime Registration Fee
$30 per child (upon each enrollment). The lifetime registration fee is non-refundable.
Additional Pricing Information
VISA or Mastercard accepted (No American Express)
Additional classes per week are $45 per month.
Siblings receive a $5 discount.
Autopay members never pay late fees.
Extra classes are $20.
Tuition may vary by location.
* Customer payment method determines best or standard class price.
---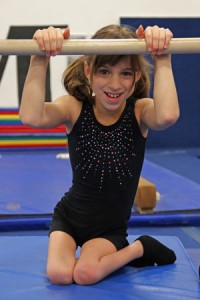 "My favorite part is the bars. Gymnastics makes me feel happy. The best part of gymnastics is that it makes me feel stronger." -Megan
---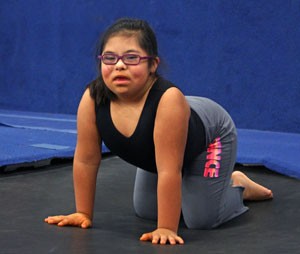 Morgan loves cartwheels and back rolls. And back flips! (We've never worked a back flip, but for some reason, she's real stuck on them.)
---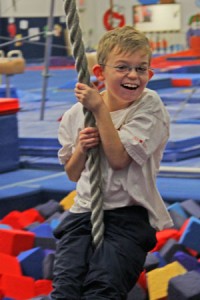 Samuel may not be able to talk, but his smile says it all. "Samuel finally gets to be a regular kid. He is building up strength, increasing his sense of balance, and conquering fears in a fun, thoughtful program. Our PT referred us to the right place!" -Samuel's Mom