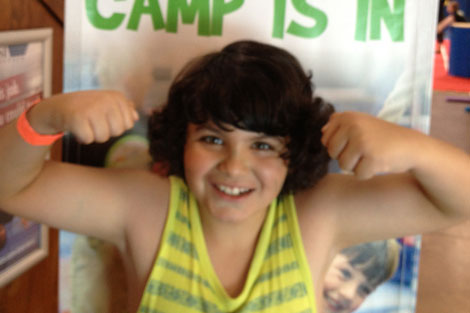 Ricardo Schmitz is 8 years old, and he has had a blast this summer at Survivor Camp at ASI Firewheel! Ricardo is a very nice, very active kid. He's tons of fun! When he grows up, he wants to be an artist, and if he were an animal, he'd be a horse. Who doesn't like horses? Ricardo loves coming to ASI because it's fun and active, just like him!
Quote from Ricardo
"Gymnastics makes you have muscles and keeps you healthy."
Ricardo is originally from Russia, but now he lives here in Texas. He is in elementary school in Garland and his favorite subject is math. He loves running around ASI, and especially loves jumping into the pit. Although this is his first summer at camp, he hopes to one day learn how to do a flip. We can help you with that, Ricardo! Try a power tumbling class!
RICARDO SCHMITZ
ASI FIREWHEEL
Favorite Color
Favorite Animal
Favorite Sport
Favorite Superhero
Favorite Candy
Favorite Food
Favorite Cartoon
MORE STUDENT SPOTLIGHTS