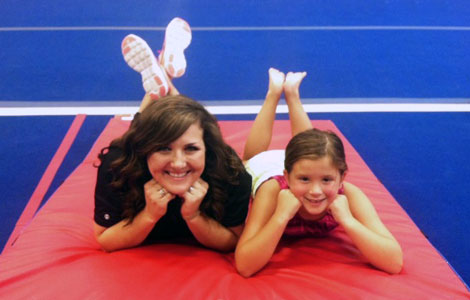 Aly Mitchell is a 2nd grader at Nebbie Williams Elementary in Rockwall. She first heard about ASI when she had a fantastic time at one of our fabulous birthday parties. She had so much fun, she had to sign up for a Girls Gymnastics class, and after working hard and learning new skills every week, Aly is thriving in her Girls Silver class with Coach Michella!
Quote from Aly
"What I love most about ASI is that everyone is so nice."
Aly's favorite subject at school is art, because she loves to draw, but her favorite sport is Gymnastics. Hey! That's our favorite sport, too! Aly's favorite event is the bars, because she loves to flip over them. Clearly Aly is not just cute, she's fearless. That confidence comes with many other benefits of gymnastics classes, like strength, balance, flexibility, determination, discipline, and some great exercise.
Quote from Aly
"I love gymnastics because I get to hang out with my friends and learn new things."
ALY MITCHELL
ASI ROCKWALL
Age
School
Grade
Favorite Subject
Favorite Gymnastics Skill
MORE STUDENT SPOTLIGHTS