Dearly Beloved,
If you haven't seen what's going on in the gyms this week, it probably means you just haven't been there. If you have been there, you've definitely noticed that once you step foot in the gyms, you are immediately overcome with LOVE! That's because everyone at ASI could not be more excited about Valentine's Day and of course, VALENTINE'S Parents' Night Out!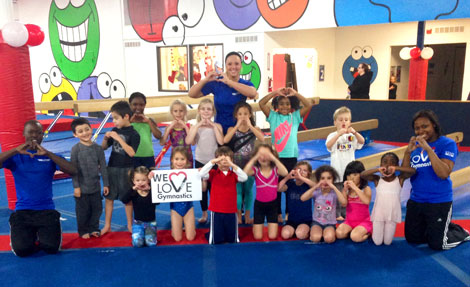 Back in January, we launched our new campaign, "We LOVE Gymnastics" to spread the love of our favorite sport! With our Valentine's PNO just a few days away, it's the perfect time of year to share our love of gymnastics with everyone that walks into our gyms. Each gym has been decorating and creating fun stations where kids can make their own Valentines. They are also giving the kids time to write why they love gymnastics and posting these all over the gym. Kids can see their creations all over the gym and read why their friends and coaches love gymnastics too! We have loved seeing all the ways we touch children's lives through gymnastics every day.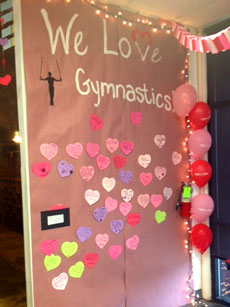 Join us for Valentine's PNO this Saturday, February 15 from 7pm-12am. That's right, this special PNO is one hour longer for you, the parents, to spend a little extra quality time together! The cost for this PNO is only $25 if you pre-register, and $30 for walk-ins. The kids will have a fun night full of jumping on the trampolines, playing in the pit, fun valentine-themed games, valentine-making, face painting and much more!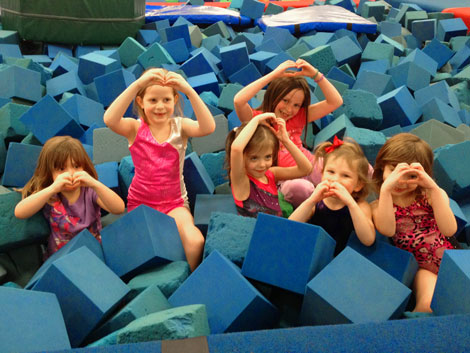 We'll see you all Saturday night!
All our LOVE,
ASI Gymnastics
VALENTINE'S PNO
SATURDAY, FEBRUARY 15
7pm-12am
AGES 3+
$25 pre-register before 6pm on night of event
$30 walk-in price
[button icp_program=29 icp_link=camps?search=Night button_color=red isbutton=true]Pre-Register[/button]