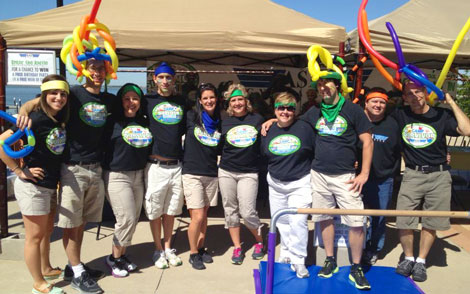 At ASI, we're pretty proud of the family atmosphere we've created. Our coaches, sales reps, and management are constantly raving about how they feel so loved and supported by their coworkers. This feeling of closeness is even easier to achieve, however, when employees are actually related! For Sam and James Ragsdale, two of our most experienced coaches at ASI Keller and ASI Arlington, working at ASI is a family affair.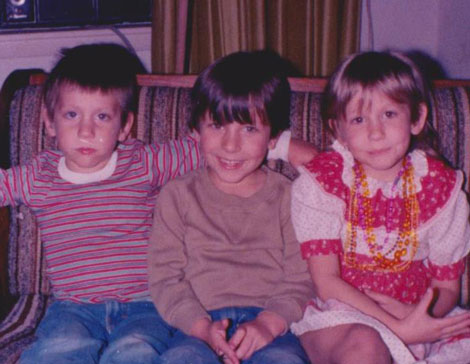 Sam joined the ASI family in July of 2006, after he walked into the Keller gym and applied before construction on the gym was even finished! After speaking with the ASI employees who were helping build the gym, he was impressed by the camaraderie and the coaching philosophy they all shared.
Quote from Sam
"The fact that the coaches and office staff from the other Dallas locations were the ones building the new gym blew my mind!! The amount of effort and teamwork there was amazing, and I could tell from talking to those employees that the love of kids was the most important thing to everyone in the company. I discovered that ASI offers much more than just gymnastics to kids, and I knew then and there that this is where I belong."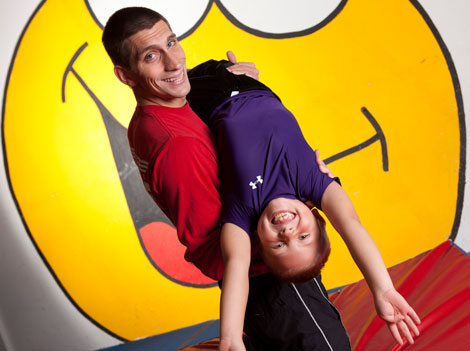 James started at ASI Arlington in February of 2007. He had worked as a manager in a different gymnastics and tumbling facility, but after seeing how much his brother was growing and enjoying himself at ASI, he decided to come on board and see what all the hype was about, and he hasn't looked back since! James loves that because of our competitive pay and extensive benefits, he and his wife, Coach Laureen, can comfortably support themselves and start building their family.
Quote from James
"I love the opportunity to succeed and make this job a career. This particular industry is a tough one to make a career, but ASI makes this a reality, fulfilling a lifelong dream of working with children as a career. I currently have full medical and dental insurance, and my new years resolution is to keep in shape and to purchase a home with my beautiful wife."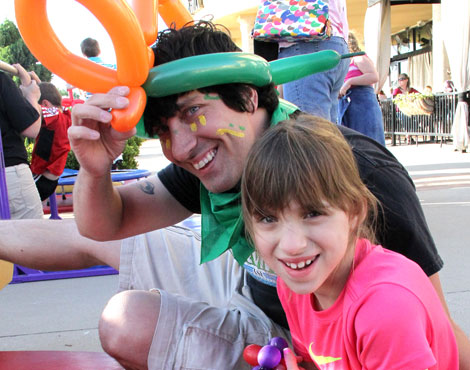 Between the two of them, Sam and James coach or have coached every class offered at ASI, from recreational gymnastics for kids of all ages to competitive team programs for boys and girls. They also supervise our "fun products" including Open Gym on Friday nights, or our monthly Parents' Night Out events, and they are legendary for putting on quite a show at our famous Birthday Parties. Especially at this time of year, Sam and James are very popular power tumbling coaches. With cheerleading tryouts fast approaching, these gifted tumbling coaches are in high demand. Just ask them about their multiple success stories"
Quote from Sam
"I love helping kids achieve their greatest potential as tumblers, as well as teaching them to feel confident and comfortable performing fun and awesome skills. All of my students are great success stories!"
Quote from James
"It's so satisfying when kids get the skills they work hard for, and as a coach, it's the highlight of my day. I have had numerous success stories from students that start with absolutely no tumbling experience, not even a handstand or a cartwheel, that end up in our highest tumbling classes, working on flipping, twisting, and combination tumbling passes that would make your jaw drop!"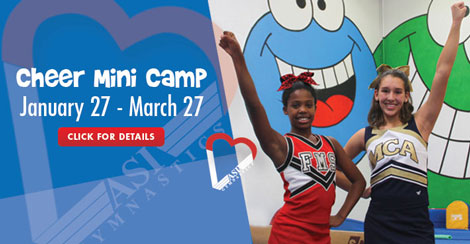 WE LOVE YOU SAM AND JAMES!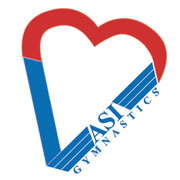 MORE COACH'S CORNERS