As you've probably noticed, the kids, coaches, and staff at ASI really love gymnastics, and we know how to show it! Now that summer is fast approaching and school is wrapping up, we'd like to shift our focus to an idea that is also incredibly important to the heart of what we do at ASI Gymnastics" FITNESS!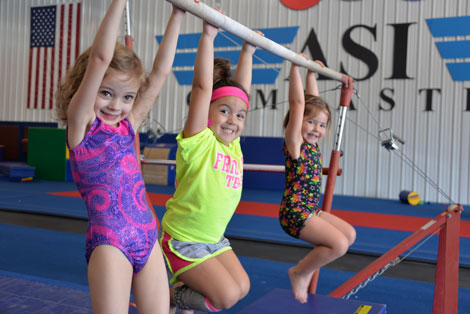 We think fitness is SO important that we're going to start talking about it more, and we'd love to invite you to join the conversation using hashtag #ASIfit.
For the next few months, we're going to take social media by storm with #ASIfit! We want to increase conversation about the importance of fitness, and that's where YOU come in! We want you to share your pics and posts about all the fit fun you're having at ASI using hashtag #ASIfit, and come check out more of our programs designed to give kids access to safe, fun recreation all summer long!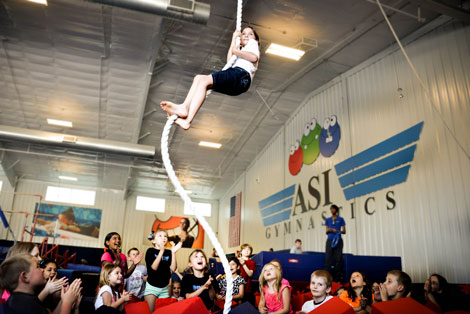 We truly believe that involvement in gymnastics provides the best athletic development for children, and hundreds of studies and reports back up our belief that fitness needs to be a core part of a child's life to promote future health and well-being.
"only one in three children achieves the minimum amount of physical activity they need each day."
A fit lifestyle starts at an early age, and students who get the physical activity they need are more likely to be attentive in school, and less likely to develop obesity-related health complications later in life. There are many benefits to exposing kids to physical activity, and we feel lucky at ASI to be able to offer fitness to kids in a safe, fun and positive environment!