Over the past few months, you may have noticed a friendly face on posters in the gyms and on the ASI website and thought to yourself, "Who is this guy, and why is he so popular?" Ladies and gentlemen of the ASI family, meet Sila Issa!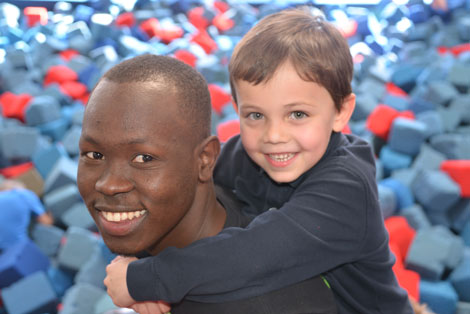 Coach Sila is an amazing coach who changes kids' lives every day at ASI Lake Highlands. When Sila first heard about ASI Gymnastics almost 2 years ago, after a friend from church encouraged him to apply, he didn't have much gymnastics experience, but he had a love for kids and a passion for transforming lives through fitness, and we knew he would FIT right in. Now, after going through ASI's extensive on-the-job training, Sila is a truly gifted gymnastics coach, and his talented students are the evidence!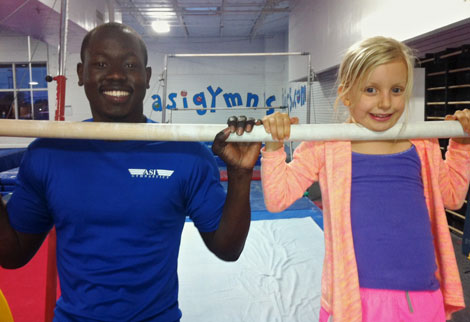 Quote from Sila
"Gymnastics is a great sport for kids because it helps them with coordination, builds lean muscle mass, and provides a safe environment for them to get fit, have fun and interact with new people!"
Sila loves coaching at ASI for so many reasons. He loves that the job is stable, and he really loves the full-time benefits he receives, including healthcare, college tuition assistance, and the ASI Fitness Plan! He loves the smile on a child's face when they learn a new skill they put their heart into learning, and knowing he helped them reach that goal. He also loves the great relationships he's built with his coworkers.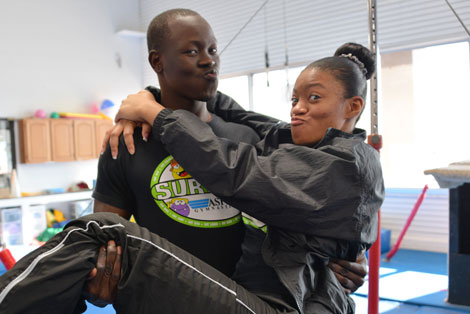 In his free time, Sila gets plenty of exercise, and he especially loves running, lifting weights, and rock climbing. Sila passes his passion for fitness onto his students.
Quote from Sila
"Fitness is important for kids because it teaches them at an early age to take care of themselves, eat healthy and be active."
SILA ISSA
ASI LAKE HIGHLANDS
Coaches
Kidz Gym
Girls classes
Boys classes
Birthday Parties
Camp, Open Gym, and PNO
High School
College
How he stays fit
Eats healthy, runs, lifts weights, rock climbs
MORE COACH'S CORNERS