If you come to ASI Plano West on Wednesdays, Fridays, Saturdays, or any day during the summer, you might be lucky enough to meet Skylar Wicks! Skylar is in Coach Brittney's Girls Silver class on Wednesday nights, and she is learning so many cool new gymnastics skills. She really enjoys doing Back hip circles on the bars, because she LOVES going upside down!
Quote from Skylar
"I love learning new things!"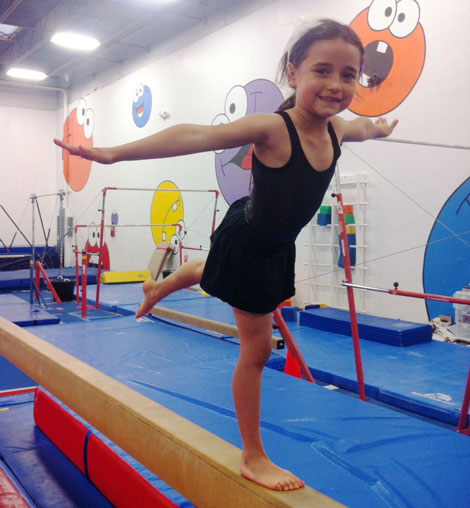 Skylar has been coming to ASI for fun and fitness for over 4 years! She started in a Tiny Tots class, then moved to KidzGym, and now she continues to progress through our Girls Gymnastics Program. She also gets to run around and play with her friends at Open Gym on Friday nights, and she loves coming to our themed Parents' Night Out events each month. Skylar is already excited for Survivor Camp this summer. Just like us, she is counting down the days!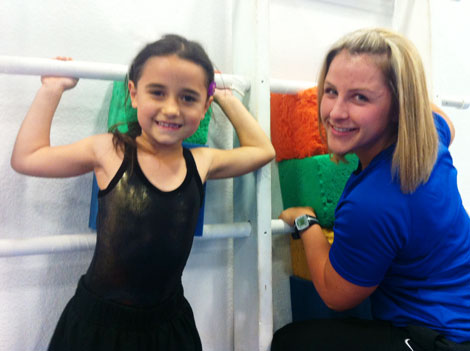 Skylar is pretty fit for a 1st grader. In addition to her gymnastics class, she plays ice hockey and rollerblades. She also gets exercise riding bikes with her dad, and walking her dog, Bella. Her favorite thing about ASI is learning new skills from Coach Brittney. Who wouldn't love learning gymnastics from such a fun, fit, positive role model?
SKYLAR WICKS
ASI PLANO WEST
Age
School
Grade
Favorite Gymnastics Skill
Back hip circles on the bars
Favorite healthy snack
Strawberries, veggie straws, blueberries
MORE STUDENT SPOTLIGHTS