Kallie Fitzpatrick is an incredible coach and #ASIfit role model at ASI The Woodlands. She coaches kids of all ages and abilities, including preschool classes, boys and girls recreational classes, and even our competitive boys team! Just ask the boys on Kallie's team how important fitness is to her, and they'll tell you she puts them through quite a workout each practice! Kallie started working at ASI almost 3 years ago, and if you ask her about her position at ASI, guess what she says? "BEST. JOB. EVER." That's a direct quote, folks! Kallie loves working at ASI because she loves helping kids be active and learn exciting new skills that can truly help them for the rest of their lives.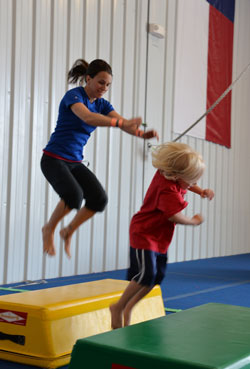 Quote from Kallie
"There are so many reasons why fitness is important for kids! It promotes good habits for the rest of their lives. It helps prevent diseases and boosts their confidence. Kids' brains are like little sponges, itching to make neurological connections. These connections in the brain are made in response to stimuli. The more kids can be exposed to activities and exercise such as gymnastics when they are young, the more connections and capacities they develop and retain for the rest of their lives."
Kallie's commitment to fitness reaches outside of ASI as well. She loves exercising, and Crossfit is her go-to workout. She even competes! Kallie loves bridging the gap between her love of Crossfit and her love of gymnastics. She has noticed that her form on the gymnastics skills incorporated into Crossfit has greatly improved since she's been coaching. She really enjoys showing her gymnastics students creative drills and exercises that she learns at Crossfit. As an athlete, a coach and a mother to two boys, Kallie knows that gymnastics is an amazing sport for kids.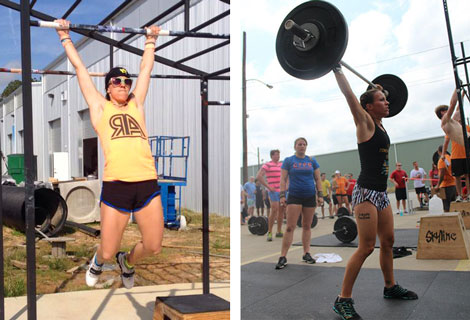 Quote from Kallie
"Gymnastics is one of the BEST sports for any child to do!! Gymnastics helps build gnarly core and upper body strength, coordination, discipline and confidence! Plus it's pretty cool when you can show off all your awesome skills to your friends."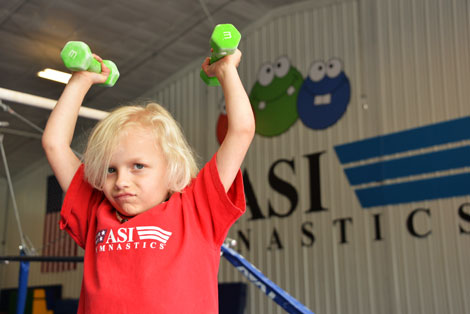 Kallie's favorite thing about ASI is that we're so family oriented. The coaches, kids, and parents build amazing relationships, and it's like a home away from home. If you're interested in joining the ASI Family, check out our careers page and apply today!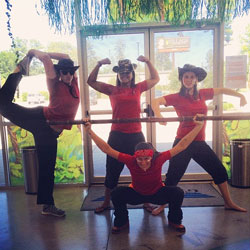 KALLIE FITZPATRICK
ASI THE WOODLANDS
Coaches
Tiny Tots
Kidz Gym
Girls classes
Boys classes
Boys Team, Levels 1-3
High School
How she stays fit
Crossfit (Olympic Lift, Powerlift, Gymnastics, endurance) & she loves to run
Favorite healthy snack
Apples with almond butter and kale chips
MORE COACH'S CORNERS