Attention Parents! Are you looking for a few hours of peace on Saturday? Would you like to get a jump on holiday shopping, or clean the house before Thanksgiving? Or, be honest, do you just need a nap? ASI is here to help!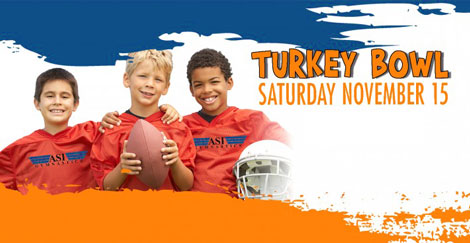 We are hosting our November Parents' Night Out event, The Turkey Bowl, on Saturday, November 15 from 7-11pm. For just $23 with dinner included, it's cheaper than a babysitter! We'll have all kinds of fun thanksgiving and football-themed games, with special raffle prizes, and all the classic ASI fun, like the trampolines, and the rope. There will also be a Punt, Pass, and Kick contest, so bring your friends and get ready to compete! We're also planning to raffle off tickets to ASI's upcoming event at AT&T Stadium. Every child that attends PNO will be entered to WIN 1 FREE TICKET to "An Evening at AT&T Stadium" on Tuesday, November 18, 2014. Click here for more information about the event.
Remember, you don't have to be enrolled in classes at ASI to join in, so feel free to bring your friends. The more, the merrier! To attend, children must be between the ages of 3 and 14, and potty-trained. Of course, they also have to be ready to have fun! Click here for more information and to pre-register.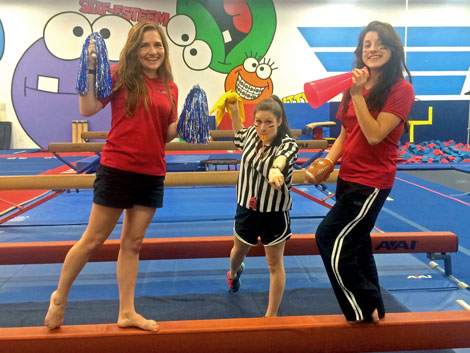 TURKEY BOWL PNO
NOVEMBER 15, 2014
7:00-11:00PM