ASI Gymnastics Program Directors recently introduced the ASI Gold Standard, realigning all progressions and skills in the recreational levels with the 2013-2021 USA Gymnastics Girls Gymnastics Competitive standards.
In the summer of 2013, USA Gymnastics released the new Girls Compulsory program. USA Gymnastics makes updates to the levels every eight years. The change involved a renumbering of the levels, skills, and progressions. Most significantly Levels 1 and 2 were combined to create a NEW Level 1. The new level system will be in effect until 2021. During 2014, ASI worked hard to acclimate all team members and families to the new levels.
The Gold Standard now allows gymnasts to move through Bronze, Silver, and Gold recreational levels with all required skills to successfully enter Level 1 Team.
"Our current program was designed so that girls could advance to Level 1 Team after completion of Girls Silver. With the new ASI Gold Standard, girls will advance to Level 1 Team after Girls Gold. This will allow the girls to gain more confidence as they enter competition. That's why I like the Gold Standard." says David Holley, Chief Executive Officer of ASI Gymnastics.
Gymnastics as a sport is constantly evolving. USA Gymnastics realigned their program, which made the routines for Level 1 Team more advanced. The realignment allowed us to review our program, update skills, distinguish required progressions for mobility, and provide better training for all girls in our Bronze, Silver, and Gold classes.
ASI Gymnastics believes the best path for a young gymnast is to develop fundamental skills and then enter competition as soon as possible. Historically, many gyms started competition at Level 3 or Level 4, or even requiring time on Pre-Team. ASI Gymnastics pioneered Level 1 competition, allowing children to learn the joys of competing while growing to love the sport.
Many of the new features of the ASI Gold Standard have much more emphasis on tumbling progressions including proper front rolls, handstands, cartwheels, and shapes: a simpler structure to our Bronze, Silver, and Gold program. We will also introduce a new Gold Standard Power Tumbling program that is coordinated with the Girls Gymnastics Program. We strongly encourage everyone to take a Girls Gymnastics class and a Power Tumbling class to experience the best developmental path possible.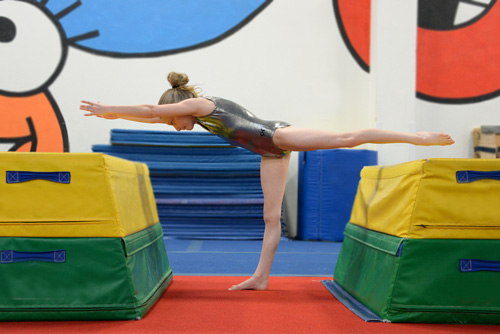 You will also see many more strength and conditioning stations as we begin to emphasize fitness. Students will receive new skill sheets and posters as we transition to the new ASI Gold Standard. We look forward to an exciting summer 2015. If you have any questions, please ask your coach or visit the front desk.