Allen
Coach Courtney Shaw has made a huge impact on ASI Allen in her year and a half of coaching.  Courtney describes her coaching style as "silly, structured, and strict."  It is possible to be all three!  She coaches every program except Tiny Tots.  Her passion for the sport shines through her enthusiasm on the floor.
 "Gymnastics is more than just competing to win. It makes you mentally and physically tough."  Courtney was a part of the University of Baylor Acrobatics and Tumbling Team in college.  Her favorite event to coach is Vault.  Outside of the gym, Courtney enjoys reading the Harry Potter series, running, snowboarding (outside of Texas), and wake boarding.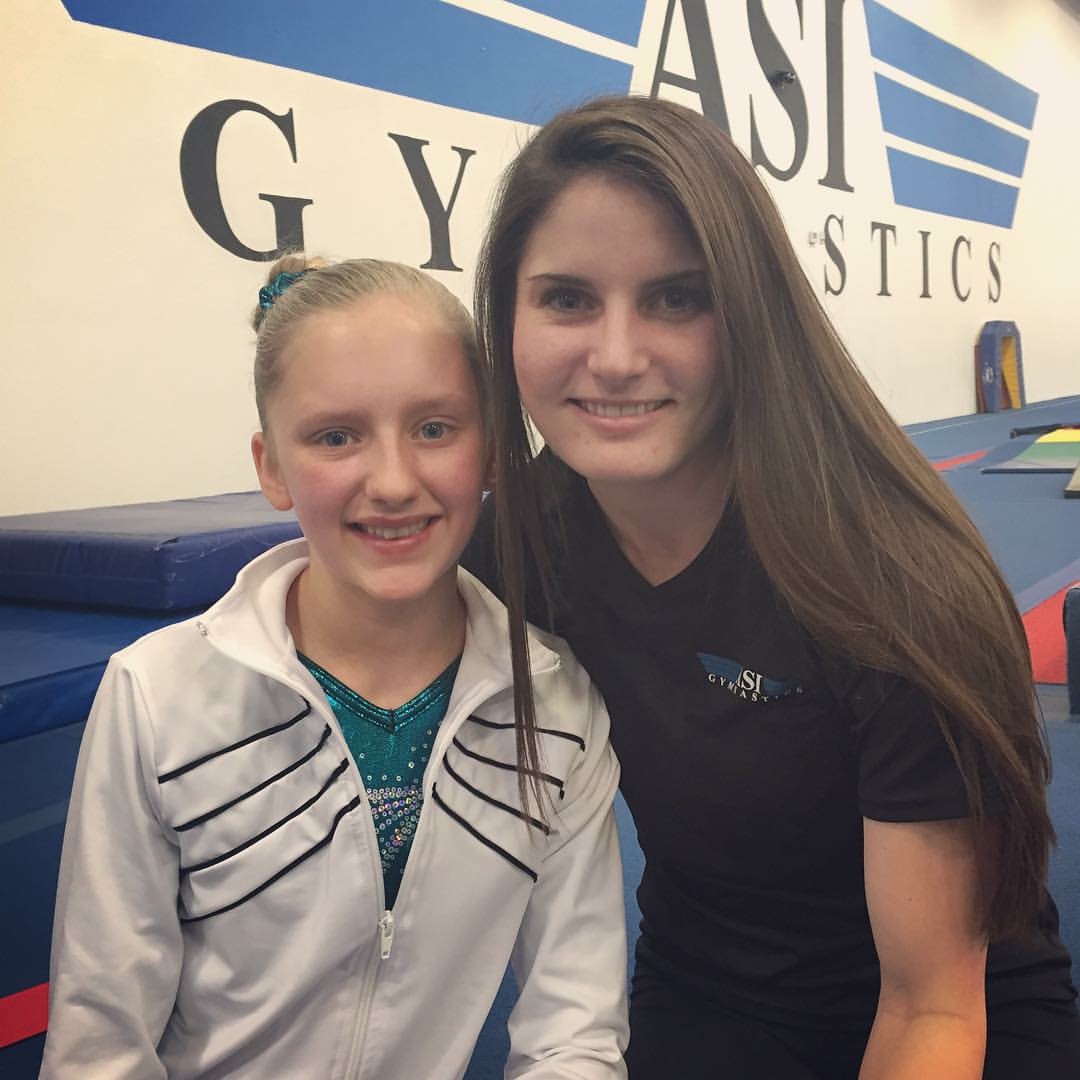 Arlington
Attentive, fun, and detailed Coach Mercedes Boykin has been a staple at ASI Arlington for the last five years.  She coaches a variety of classes and fun products.  Kids Gym, Girls Recreational Gymnastics, all levels of Competitive team, Open Gym, Birthday Parties, and the resident chief promoter of our Parents' Night Out, Mercedes does it all with a smile on her face and a leadership style that everyone wants to follow.
"It's a challenging sport that makes you feel accomplished once you've mastered a skill. This allows you to become a more well-rounded gymnast. Each new skill only makes you a stronger athlete."
Her favorite event to coach is Floor.  She loved to tumble and be graceful in her floor routines when she competed.  Now she loves to pass on those traits to all of her gymnasts.  Her daughter, Morgan helps foster her love of children.  five-year-old Morgan is currently competing on Arlington's Level 1 team.
Her love of kids, gymnastics, and ASI continues to grow. "I worked at another gymnastics facility that closed suddenly.  It must have been fate because ASI hired me on the spot. I've worked here for five years and continue to grow daily. I am honored to work for a company that allows me to grow into a more developed employee."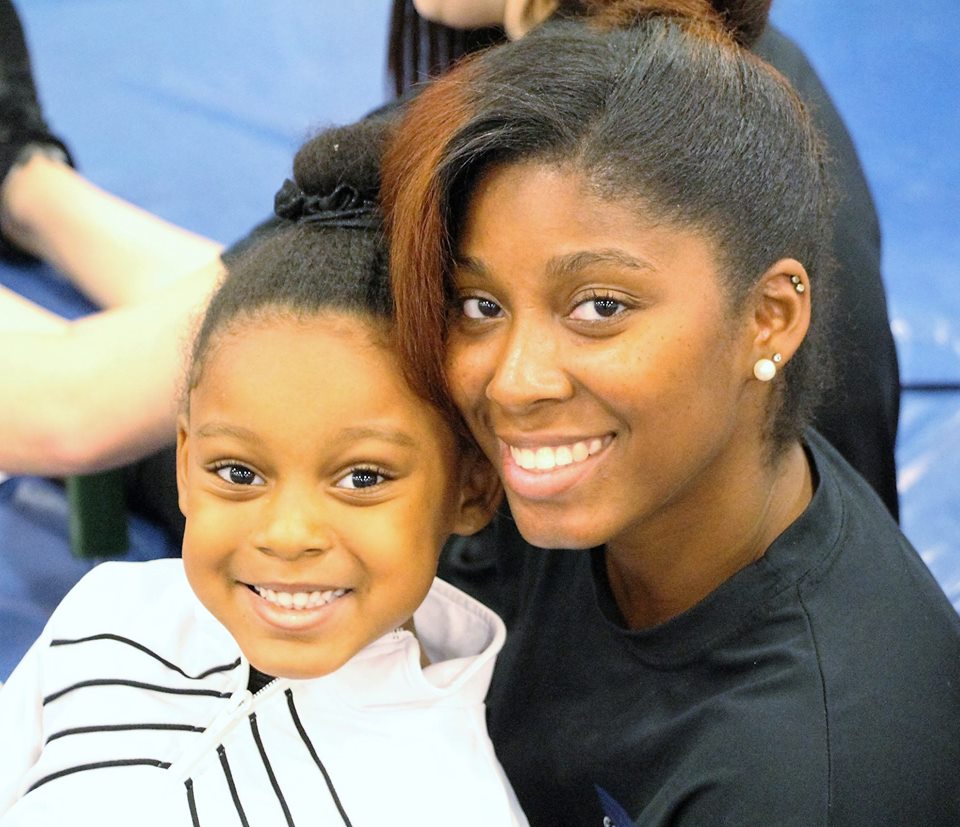 Cypress
22-year-old Sommer Meyers is in her first year of coaching at ASI Cypress.  A competitive gymnast for more than a decade and competitive diver for six years, she is eager to pass on her love of gymnastics to every child that enters the gym.  Sommer is a tough, honest, yet humorous coach is loves coaching floor and vault.  Although she loves those two events the most, her love of gymnastics goes far beyond the power and tumbling on floor and vault.  
"We make a definite impact on kids' athletic future. I love the amount of fun and exciting things we get to teach.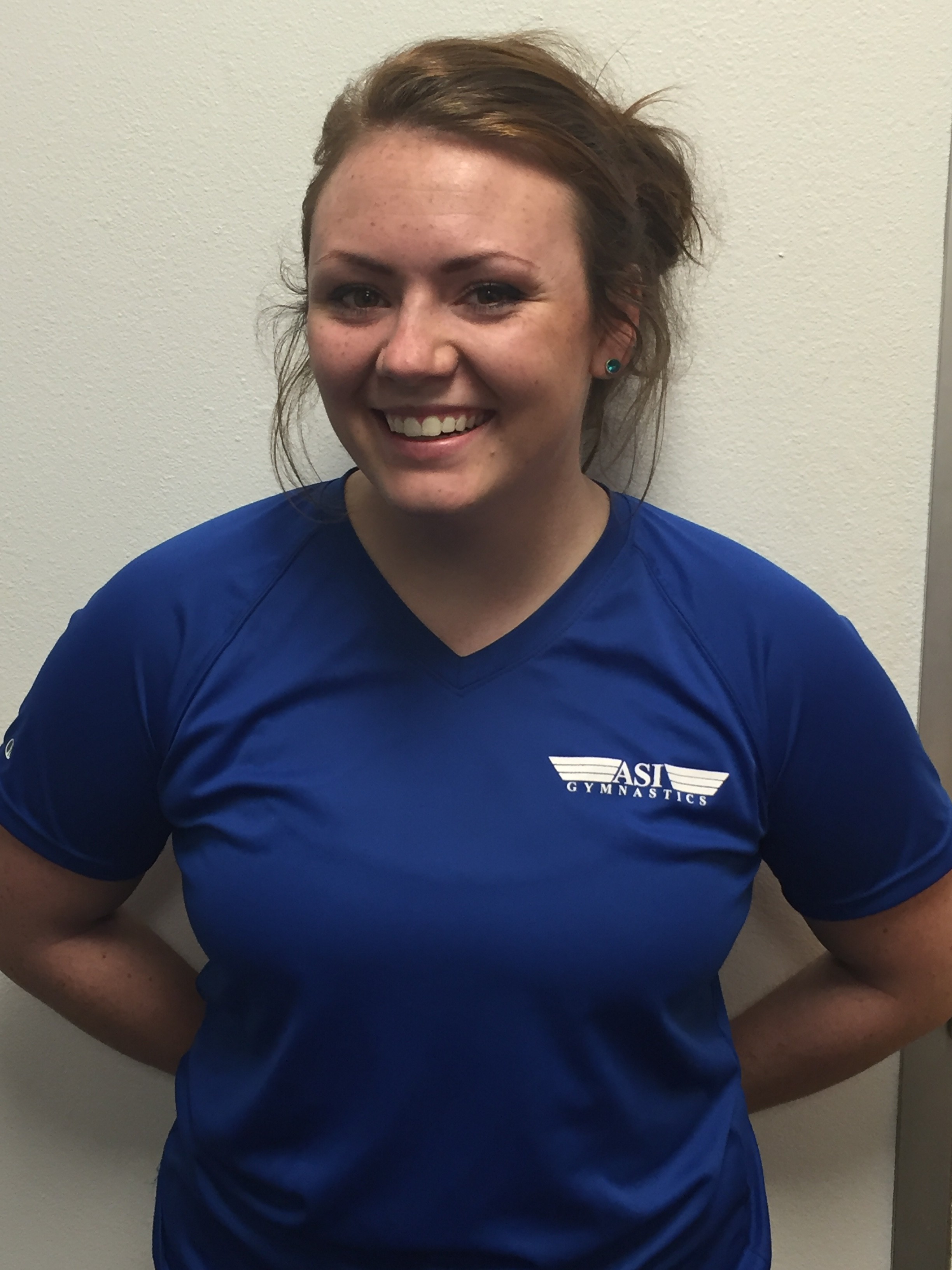 Firewheel
Trent Small has continued to keep an active lifestyle, including interests in mountain biking, fishing, rock climbing, and an extensive history in karate. His 13 year career in karate gives him a true understanding of the level of commitment that gymnastics takes. He currently coaches power tumbling bronze, and boys' bronze and silver. He's been coaching at ASI Firewheel for about a year and a half and loves coaching trampolines!
Trent feels that gymnastics is the best full-body workout. "It also gives kids better balance, body coordination, and thinking/learning skills," he says. He also feels that because it is such a great activity for building character, it is something that you can improve at, always leaving room to grow and become better.
"A child can gain a lot of confidence from being able to do something that's as difficult as gymnastics."
His attentive, challenging, and hands-on coaching style combined with his love for coaching kids makes him a very valuable team member!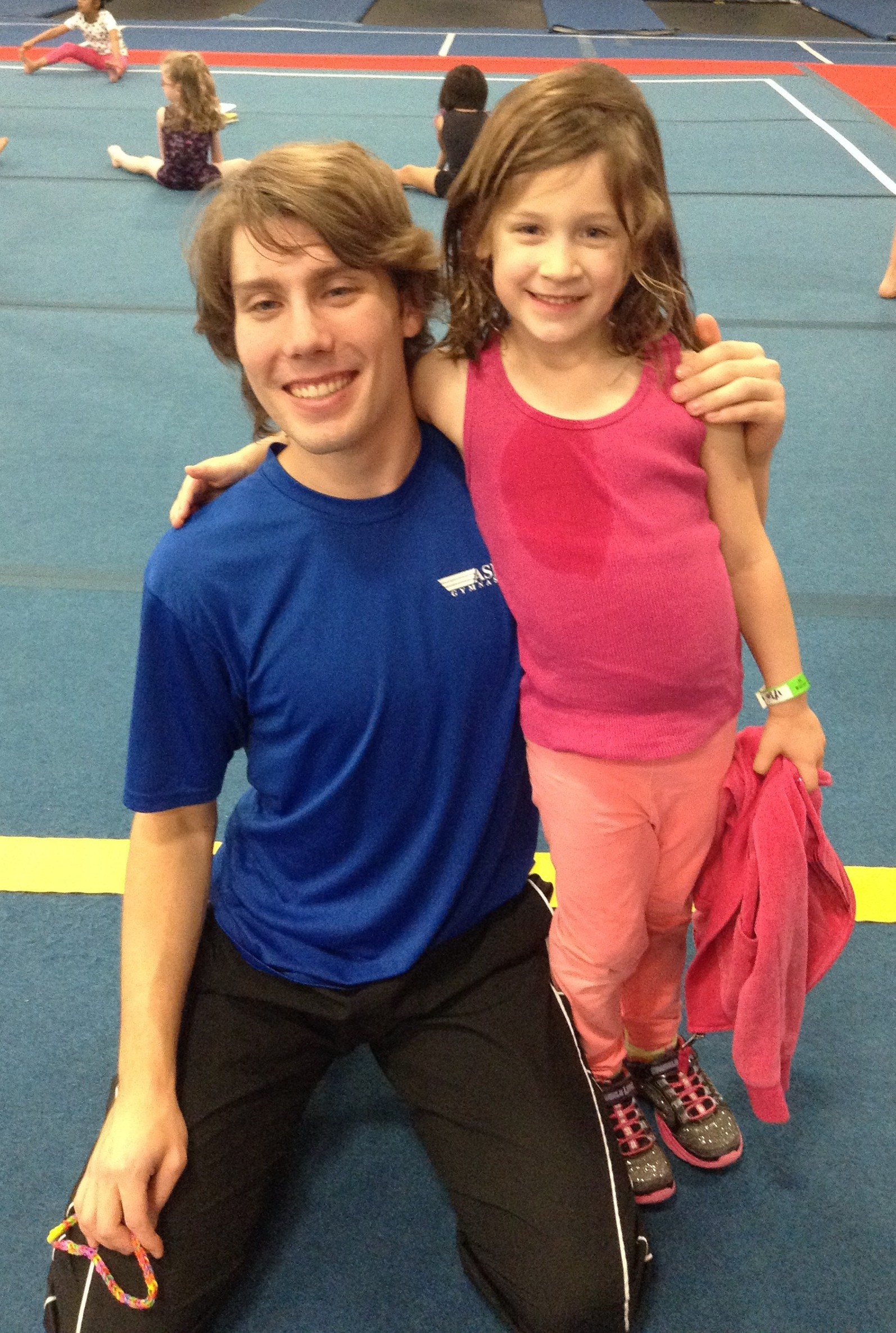 Keller
Energetic, Caring, and Knowledgeable? Three words that perfectly describe Coach Val Farmer at ASI Keller!
Val was a student at ASI for several years before becoming a coach and she feels that is where her passion for the sport began. She has always been in love with the atmosphere of the gym and decided to become a member of the ASI family. Her love of working with children and her passion for the sport is what keeps her smiling every day when she walks through the door. She's been a member of the ASI team now for two years now and has flourished as a coach for not only recreational classes but competitive team as well. Val says, "Interacting with my students is deeply rewarding and fulfilling." She loves coaching the floor exercise and enjoys seeing students feel accomplished and excited in the gym.
Val has volunteered as a mentor with The Special Olympics and has worked with young girls teaching cheer leading and babysitting. In her free time, she enjoys tumbling, shopping, and socializing with friends and family.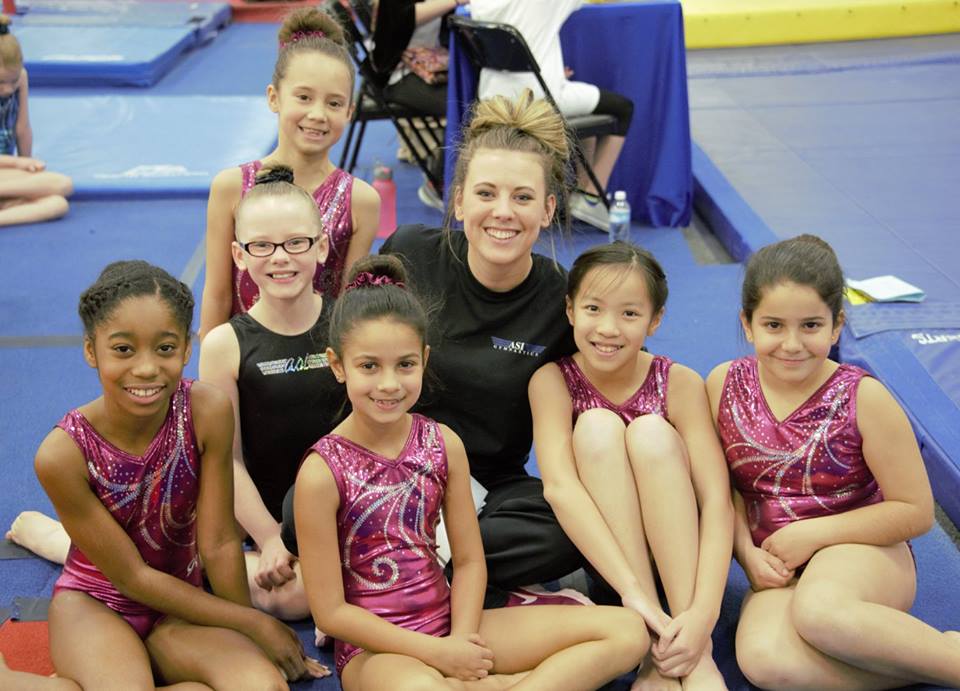 Lake Highlands
Hannah Escalante is an encouraging and fun coach who loves to pay attention to the details. She coaches Kidz Gym classes, Gymmie Kidz, and Girls Bronze, Silver, and Gold. She feels that in gymnastics you "learn a lot about yourself" and that "you get to have fun and learn to have a positive perspective." Her "can-do" attitude is a positive example for the coaches at ASI Lake Highlands. She believes gymnastics, "is one of the best athletic sports for athletic development."
Hannah is on her third year at ASI Lake Highlands and is all about the teamwork! She thrives on ASI's strong work ethic and "couldn't imagine coaching anywhere else." She has confidence in her team and loves what she does. "Every person I work with at Lake Highlands loves kids, loves coaching, and has a genuine care for what they coach." Hannah loves her team is always excited to come to work!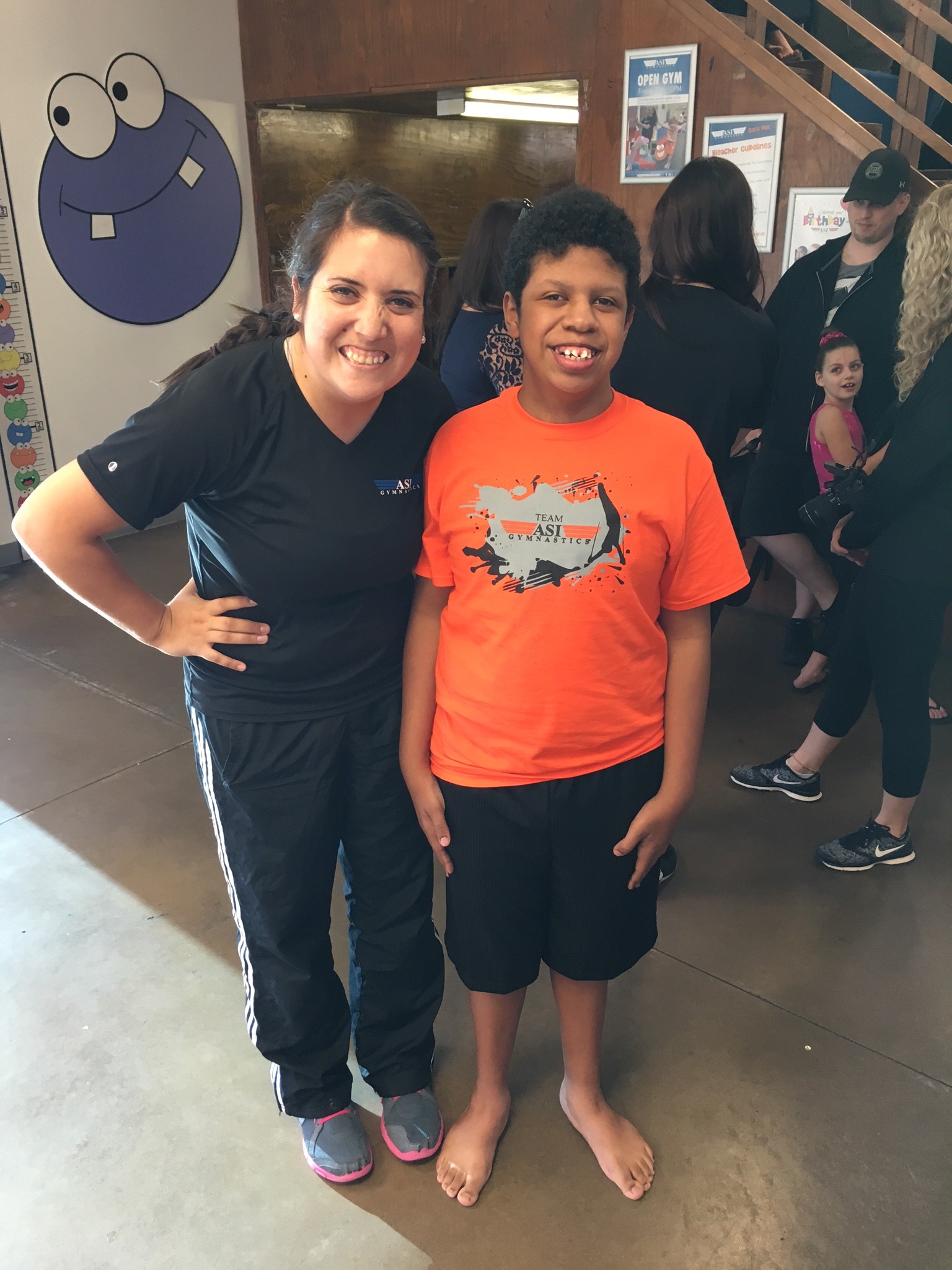 Mesquite
Bailey Stokes is disciplined, fun, and productive; three qualities she uses to describe her coaching style. She has only been coaching at ASI Gymnastics for about seven months but has already made an impact, coaching Tiny Tots 2, Kidz Gym 1, and Girls' Bronze and Silver. Her favorite event to coach is the balance beam.
Bailey loves gymnastics because she feels "it gives children the structure and discipline they need while having fun." She loves seeing the results of her students' hard work. It warms her heart! Bailey has some gymnastics, volleyball, and cheerleading experience, but has about 15 years of softball experience, giving her a special understanding into the athletic world. Bailey has always had a love for teaching kids and feels that ASI is the perfect place to use her passion.
"Seeing my students put in the work and effort every week to work towards a goal and having a hand in them reaching that goal is the best feeling."
Bailey feels she has been blessed with the opportunity to work with the best coworkers and awesome kids. She couldn't ask for a better job!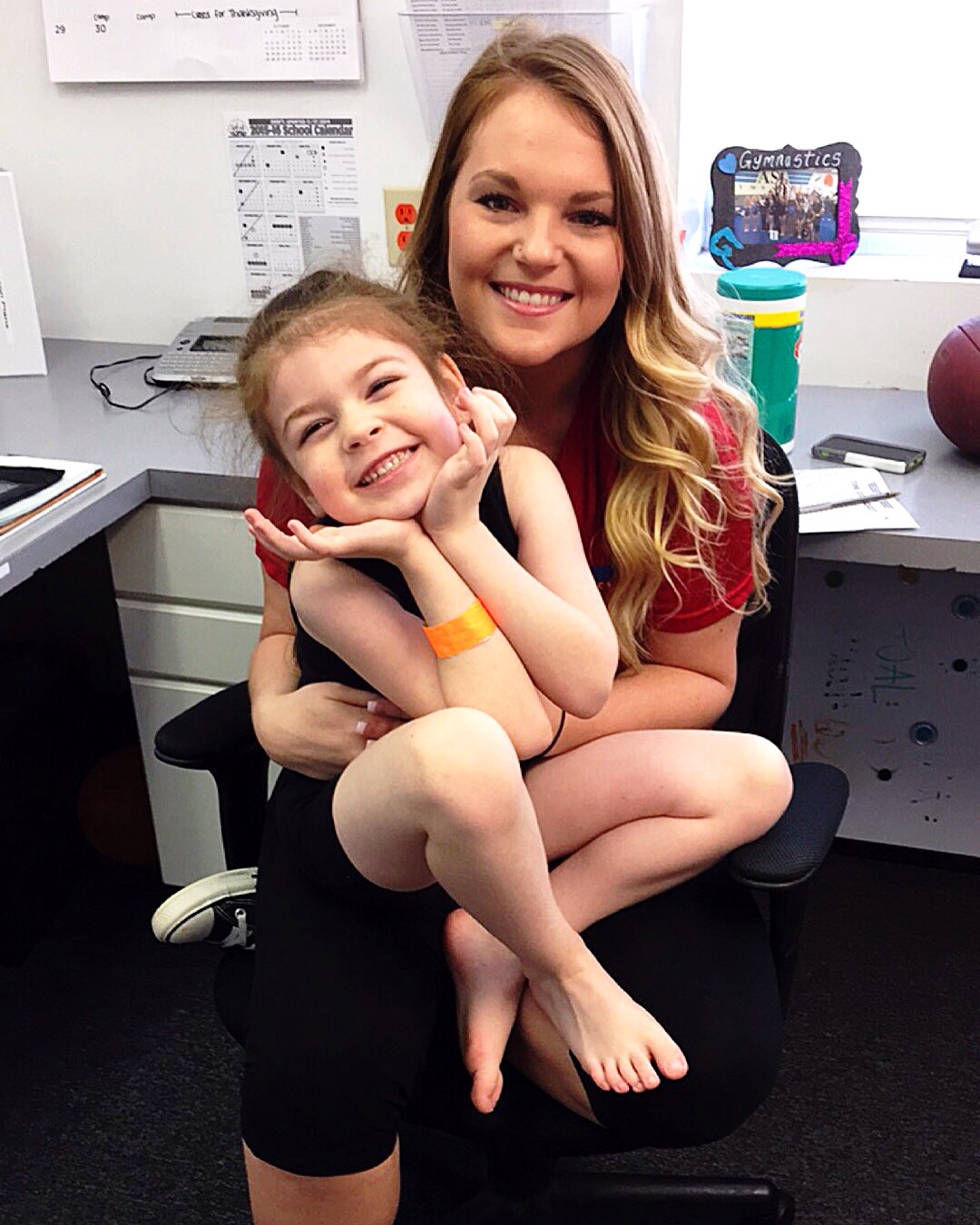 Plano West
Sofia Mora is an energetic and outgoing coach at Plano West who has loved working with children ever since she was 16! Her enthusiastic and versatile coaching style keeps her exciting to watch on the floor and a joy to work with. Sofia works with children as young as one and two, coaches all the way up to Level 1 and 2, and has been coaching for about four and a half years! Gymnastics holds a special place in her heart because of her background as a competitive gymnast, competing up to Level 8, and also participating in school and competitive cheer.
"It is by far the most difficult, yet rewarding sport there is. Gymnastics is such a positive, enriching experience that children of all levels and ages can and should participate in," she says.
Sofia is all about sharing the joy of gymnastics with others and making sure that kids are always happy and having fun. She feels that the sport of gymnastics has allowed her to do something she loves while also touching so many lives in a positive way. She feels her, "job is challenging, but the rewards are worth it!" We are so happy to see all of her hard work pay off in the gym and we love her positive spirit here at ASI!
Rockwall
Adam Alford is an ASI native who has an extensive background in gymnastics. He was a competitive gymnast for about 10 years and has only ever attended ASI Gymnastics! He says, "There is no other place like ASI." His competitive background has carried over into his work, as he is now a boys' team coach for Levels 1-3 and also teaches power tumbling silver.
Adam's passion with children, as seen through his many years of baby sitting and youth group leading, makes him a hardworking and dedicated coach. His experience on team gives him a special edge when coaching his own team students. Adam's coaching style is all about being focused, dedicated, and passionate. His favorite event to coach is high bar and feels, "Gymnastics is a sport that teaches so many valuable life lessons including self-confidence, motivation, hard work, and dedication." Adam uses all of these values in his coaching style and is a great addition to the ASI team!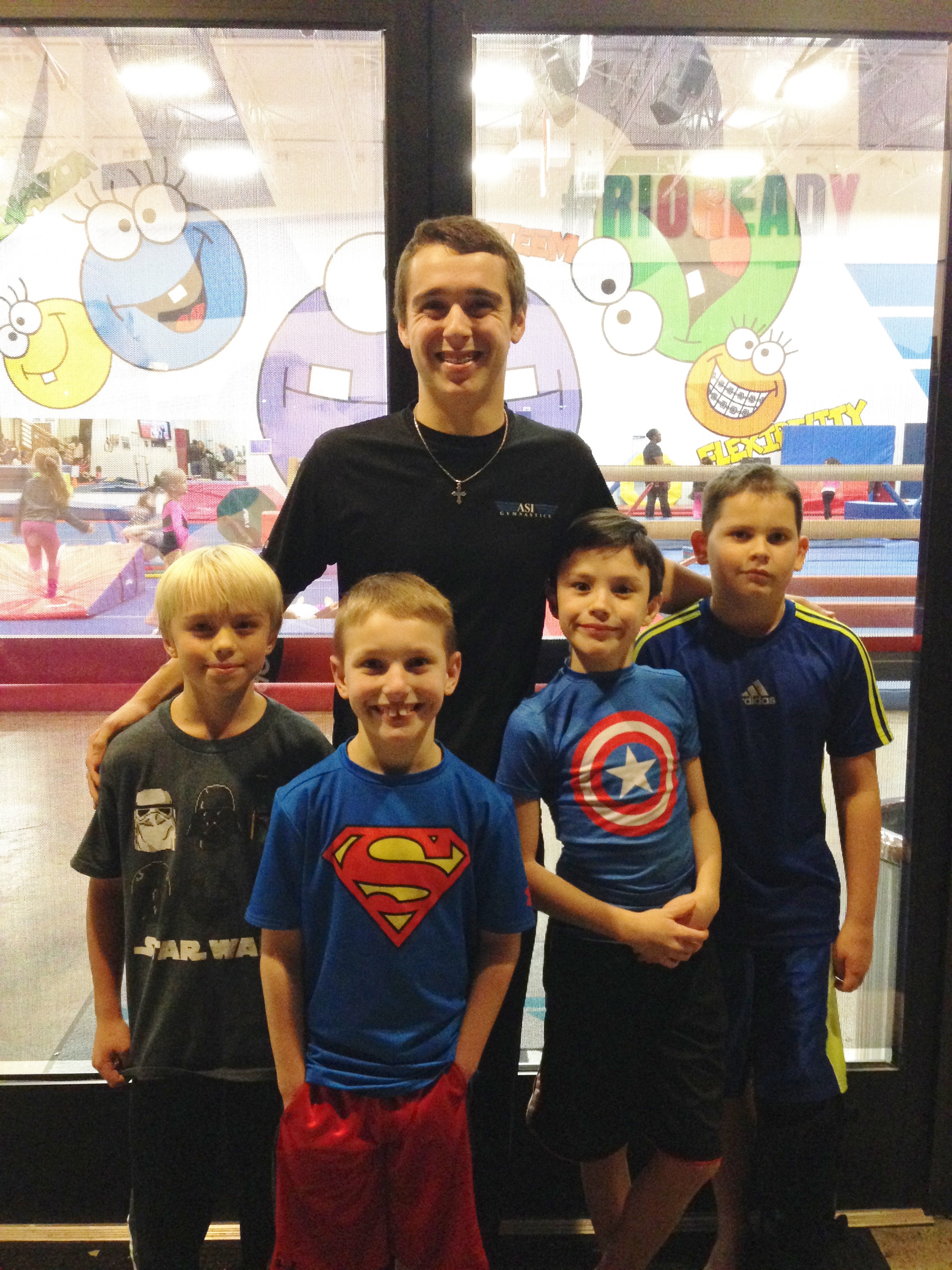 The Woodlands
Holland has been coaching at ASI The Woodlands for two and a half years and has been working with children for over four years. His extensive sports background including football, karate, wrestling, and parkour gives him an edge in the gym and pushes him to continue learning more about gymnastics every day. His favorite event to coach is the rings and he focuses on a mix of consistency and toughness when coaching his students.
Holland's favorite part of gymnastics is that "you can't lie to yourself." He says, "Every move is a choice and it brings such a great feeling knowing you were able to consciously decide on a goal and achieve it." His love for the sport and his passion for working with children drives him to excel at ASI The Woodlands. He always feels, "like we are a family."