Allen
Olivia has been at ASI Allen for a little over a year now and is in Kidz Gym 2 with Coach Cris!  She started in Tiny Tots 2 and has progressed into her current class. Olivia just loves jumping on the trampolines her favorite skill is the straddle. She has grown tremendously in the gym and her parent feels that she has really learned how to be respectful of others.  Olivia's parent says, "We're from out of state, and my friend researched gyms and thought ASI was the best one." We are so happy that Olivia loves gymnastics so much and love having her family at the gym!
Olivia says, "I like to swing on the rope and learn new skills. Cris is funny. I like my coach."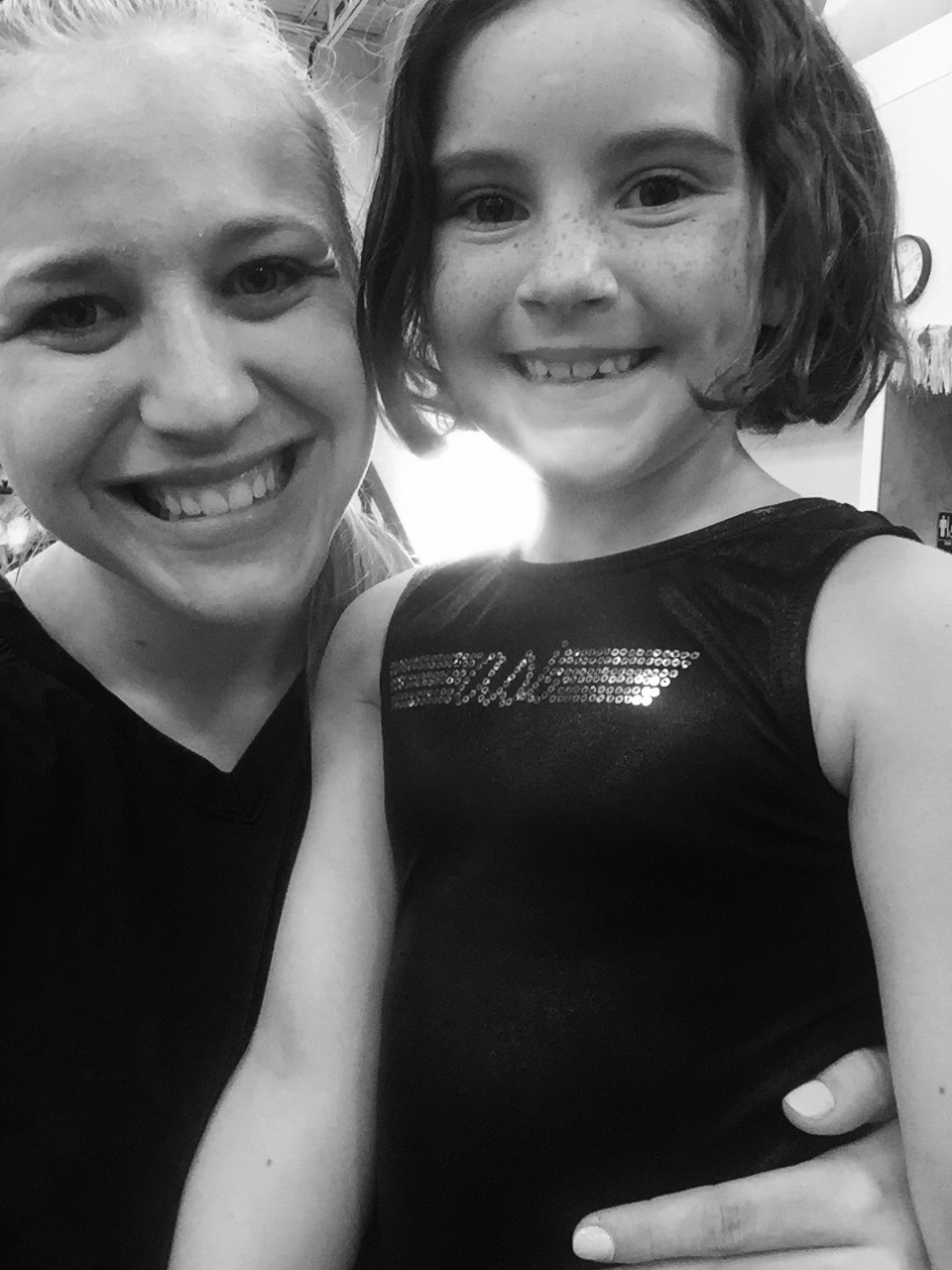 Arlington
Lily has been with ASI for four years now and has always been with Coach Erica. She is now five and has flourished through five different ASI classes: Tiny Tots, Kidz Gym 1&2, Girls Bronze, and Power Tumbling Bronze! Her favorite event is the beam and loves working on her passé holds. Lily loves gymnastics because she loves her coach and thinks its super fun. Her parent feels that gymnastics has helped her excel in listening and following directions, since starting at such a young age. She has grown so much in the sport, working hard and listening to her coach and her parent and coach see great things for her future!
Cypress
Gage is a superstar at ASI Cypress and loves showing off his skills on the rings, his favorite event. He started gymnastics in the bronze le vel and has excelled into the silver! His favorite skill to work on is the flip. Gage loves doing gymnastics because, "it makes you strong and gives you muscles."  He is a strong six year old who has gained a lot of confidence being in the sport.  His parent feels, "It gives him confidence and teaches him how to use his coordination." He also has a sister on ASI's competitive team so ASI Gymnastics is a family affair! One thing Gage and his parent have to say is, "We LOVE Coach Gerrad!"
Firewheel
Hunter is a powerful eight year old at ASI Firewheel whose favorite events are floor and trampolines! She has been at ASI since 2011 starting in Kidz Gym 1 and progressing through Girls Gold. Hunter now works hard in Power Tumbling Silver and loves going to Open Gyms and Parent's Night Out. Her favorite skill is the back handspring and when asked why, her reasoning is that, "Coach Leith is the best." Hunter loves gymnastics and although she doesn't participate in any other sports, she enjoys playing soccer with her siblings at the park and at home.
Hunter's parent loves that gymnastics, "helps her with cheer by working cartwheels and splits. It's good exercise-wise." Hunter and her siblings have been coming to ASI since they were 18 months old. Hunter's mom feels, "It helps build stamina, their physical abilities, and confidence. Also, you have very good coaches and staff." We love that you love ASI Gymnastics!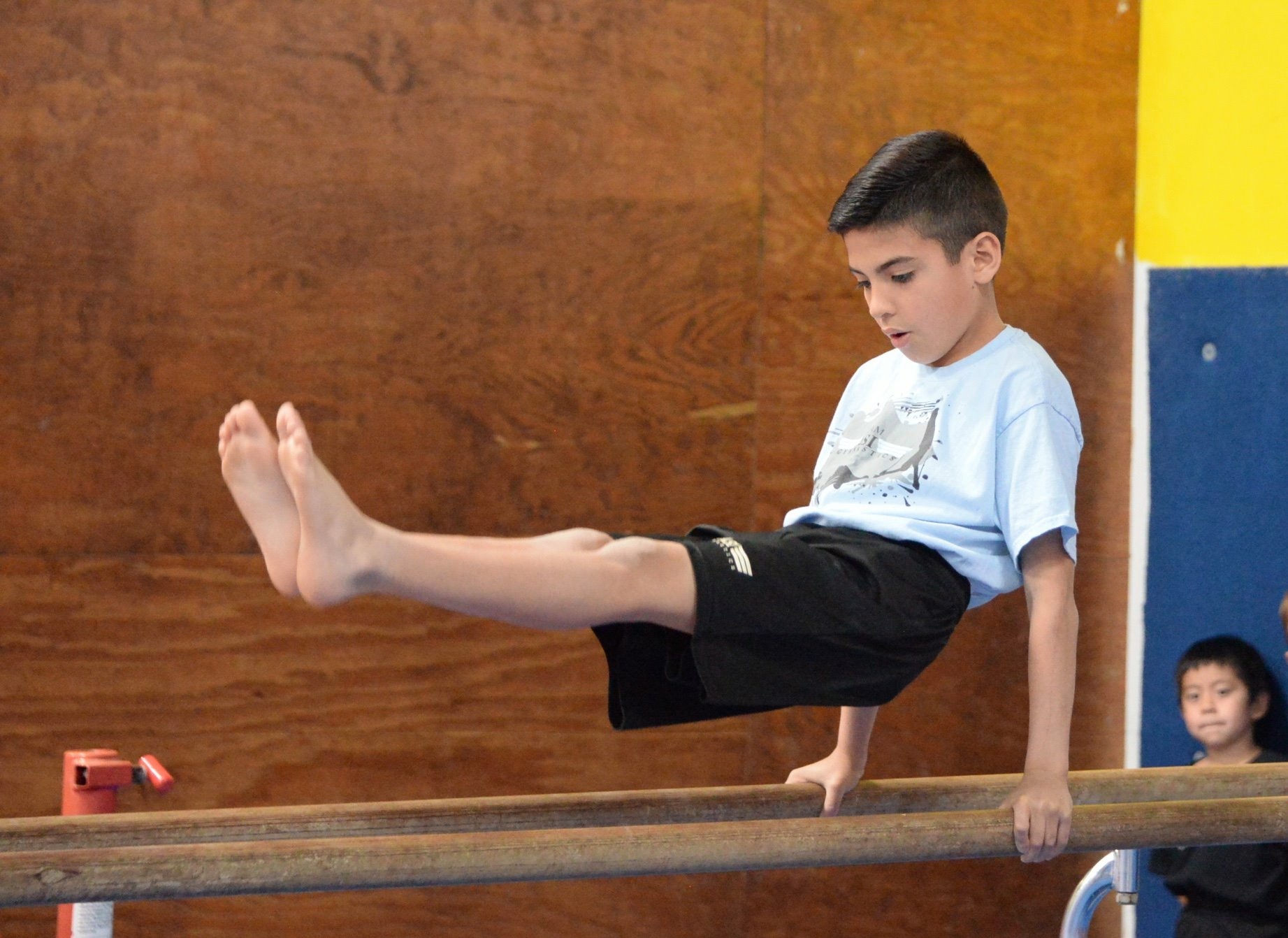 Keller
Maryn is one of Keller's superstar team athletes who puts in hard work in the gym. She is 12 and is on the Level 5 team. She started as a level two gymnast in 2013 and quickly promoted into level three where she started her work with Coach Laureen. She then competed in level four during the 2014-2015 season. Along with team, she also takes Power Tumbling Advanced Gold with Coach Zak. Maryn's favorite event is bars because she loves working on optional skills and has her best scores from competitions on that event. Her favorite skill to work on right now is her giants with Coach Laureen. She almost has them by herself on the high bar! She says she loves gymnastics because she, "loves learning new skills!"
Her parents feels that gymnastics has kept her, "goal oriented, focused, driven, and it makes her happy!" They also say that when they first walked in, ASI made them feel happy and welcomed and that they immediately knew they were going to enroll. ASI is lucky to have an awesome team athlete. Keep up the good work Maryn!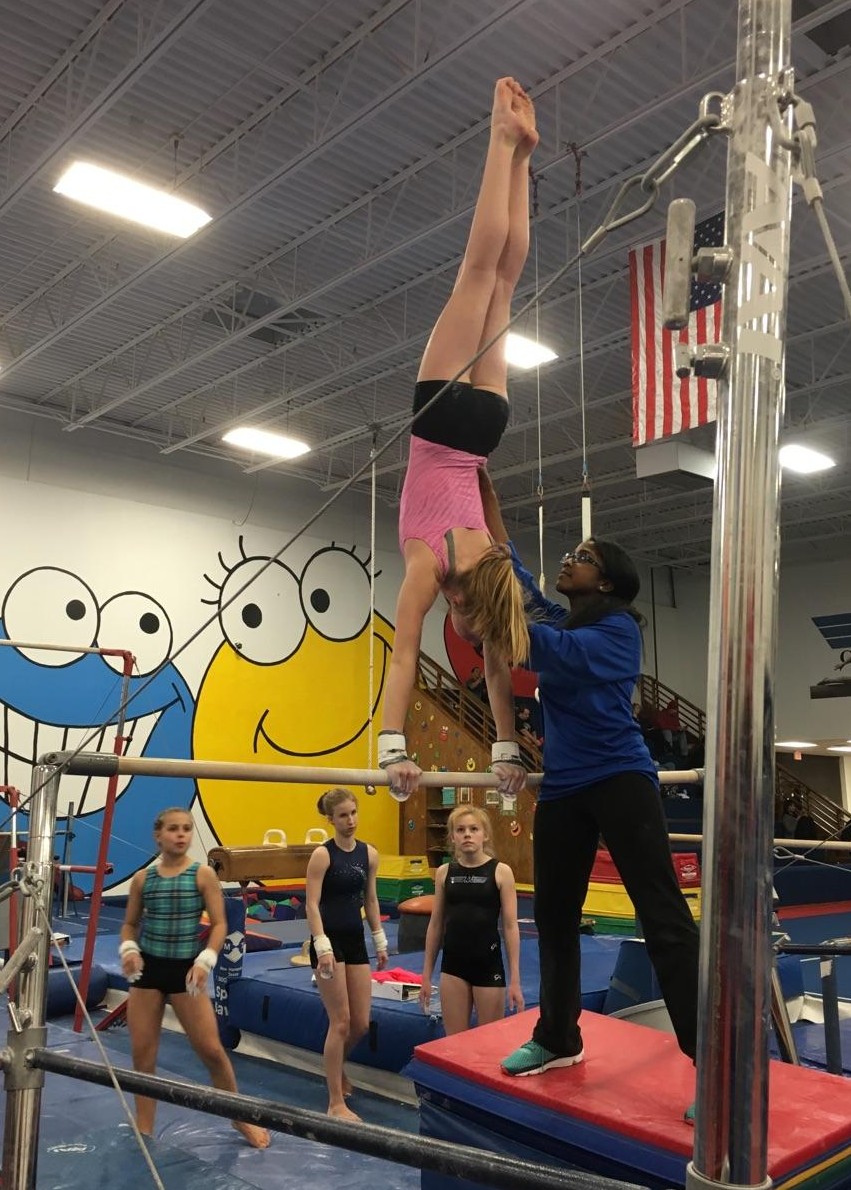 Lake Highlands
Andrew is on the boy's competitive team at Lake Highlands with Coach Gary! He has been at ASI since he started in Kidz Gym at age four and has worked his way up to team! His favorite event is floor and loves working on round-offs, his favorite skill. Why does Andrew love gymnastics? "It makes me strong and Coach Gary makes it fun!"
When talking to Gary's parent, they feel "he is learning persistence through improving his skills bit by bit each week. He is also learning to contribute to his team by trying his best and being prepared for meets." Andrew's work ethic makes it obvious that he is such a great team member. Andrew isn't the only member of his family attending ASI, but his siblings also take classes. They have all grown to different levels in the gym and we are so happy to have such a dedicated family!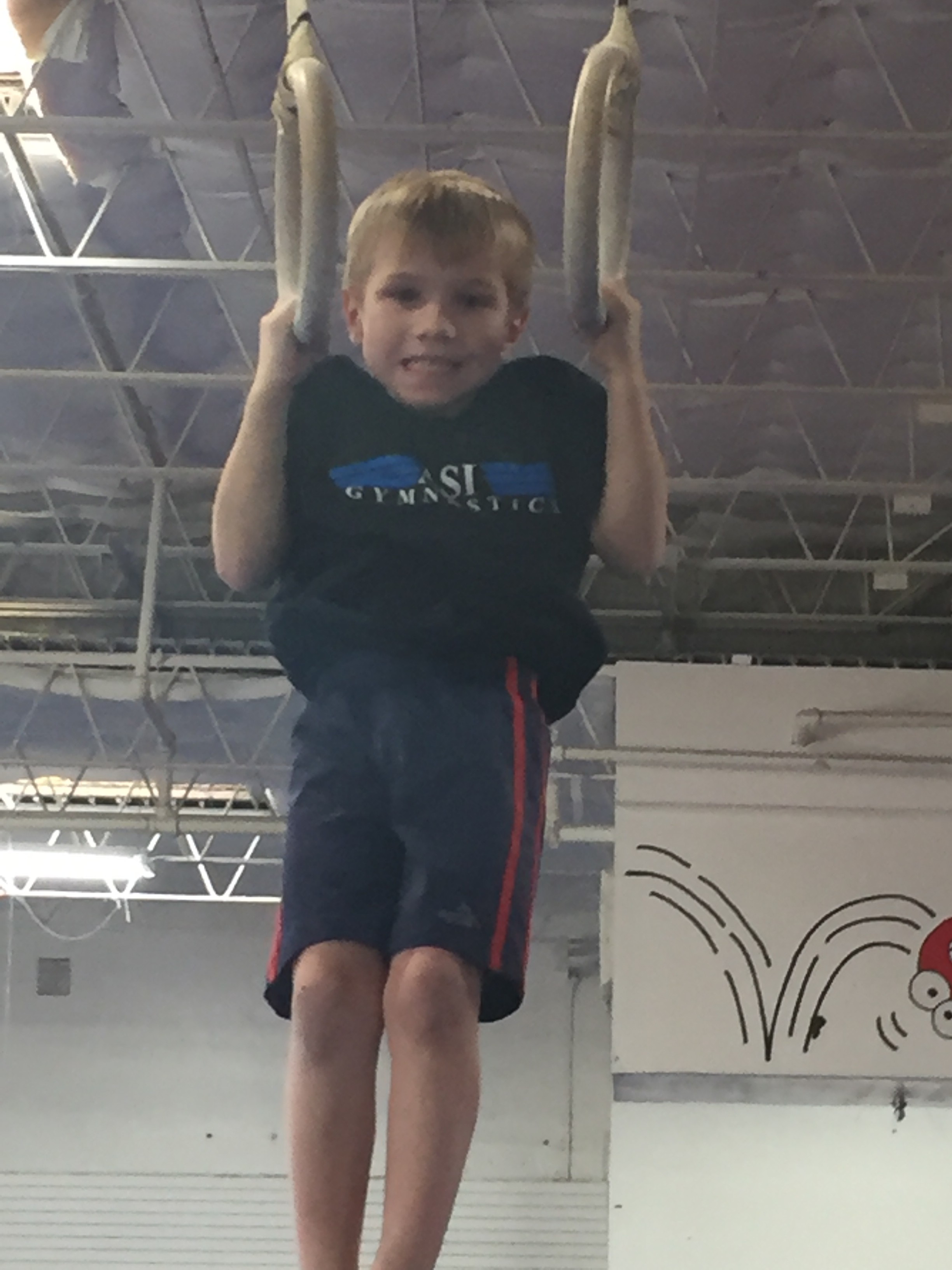 Mesquite
Samson is a three year old super star and one of our Gymmie Kids here at ASI! He has been in Tiny Tots and Kidz Gym and is currently one of Coach Starr's students. When Samson was asked what his favorite event and skill are, he replied, "Blocks in the pit" and "Flipping and the trampoline." Gymnastics makes him happy and he feels it's such a cool sport! Gymnastics is the only sport he participates in. It provides a lot of occupational therapy and the activities and techniques he works on in class are great for kids on the autism spectrum.
His parent says, "ASI Mesquite has managed, not only to meet his needs, but to make him feel welcome and comfortable in what would generally be a very challenging environment. He ADORES gymnastics!" Samson has a special bond with his coach and the rest of the staff, "who are always quick to playfully and thoroughly accommodate his needs." Samson's parents are so glad they, "found a place where he can grow and learn without fear of judgement or lack of understanding. We love ASI!"
ASI Mesquite is so happy to accommodate Samson and his family and feels so blessed to have such a positive and lively soul in the gym. Brie, Coach Starr, along with the staff of the gym have done great work with Samson and his family. ASI loves you Samson!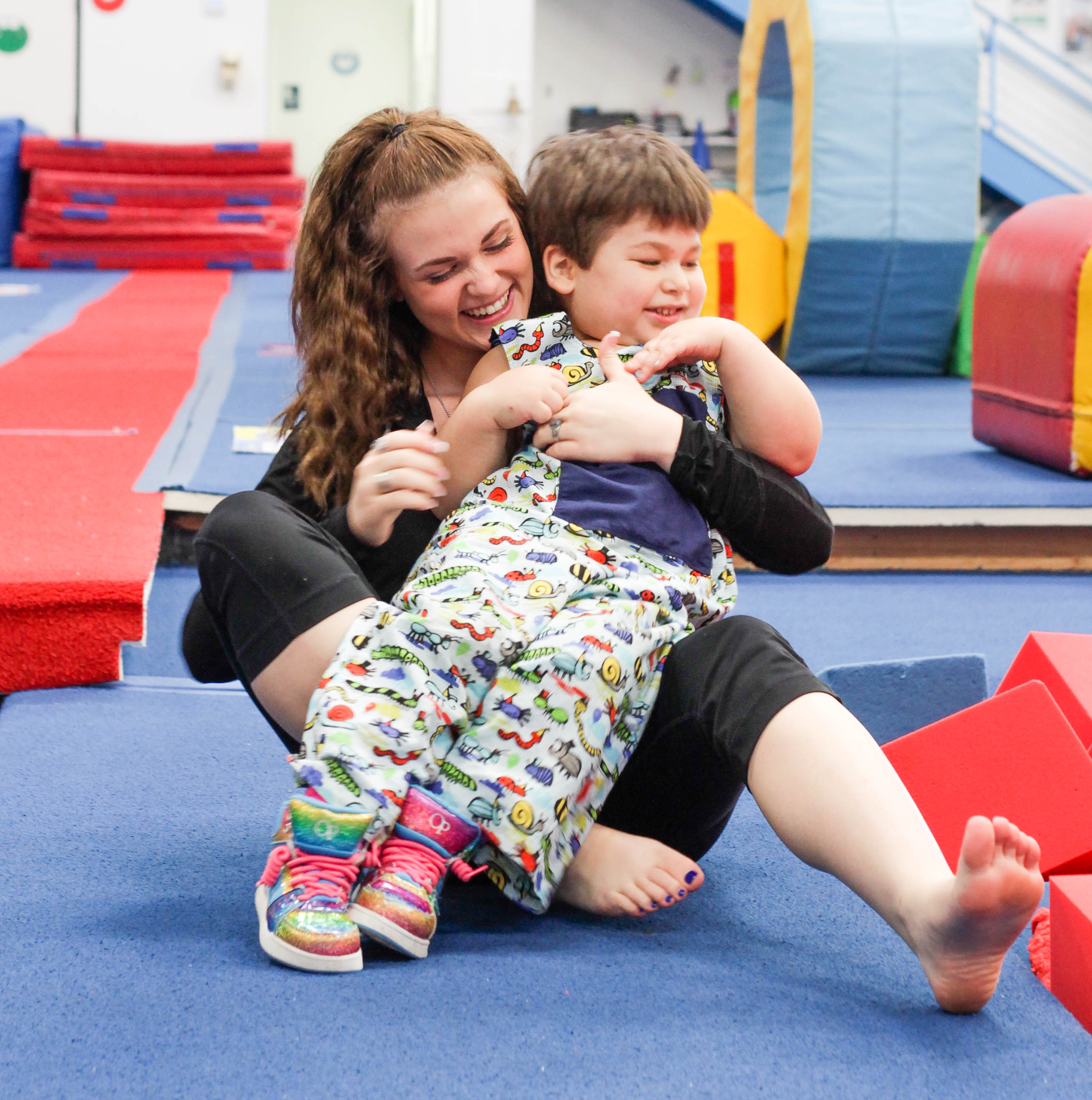 Plano West
Elizabeth is an active eight year old who works very hard in Coach Sofia's class! She started in the Girls Bronze program and has worked so hard to make it into Girls Silver. Her favorite event is the trampolines. Why trampolines? Sofia says it's because, "you get to do really cool stuff." Her favorite skill to work on is the seat-doggie-front flip. Not only does Elizabeth participate in gymnastics, but she also does soccer, softball, and basketball. She keeps busy! Her parent says that gymnastics is, "definitely helping her flexibility, which I can see through her sport activities." He parent also feels it is also providing her with self-discipline and confidence. Gymnastics has had great benefits on Elizabeth and we are so happy to see her succeeding! She loves the coaches and we love her back!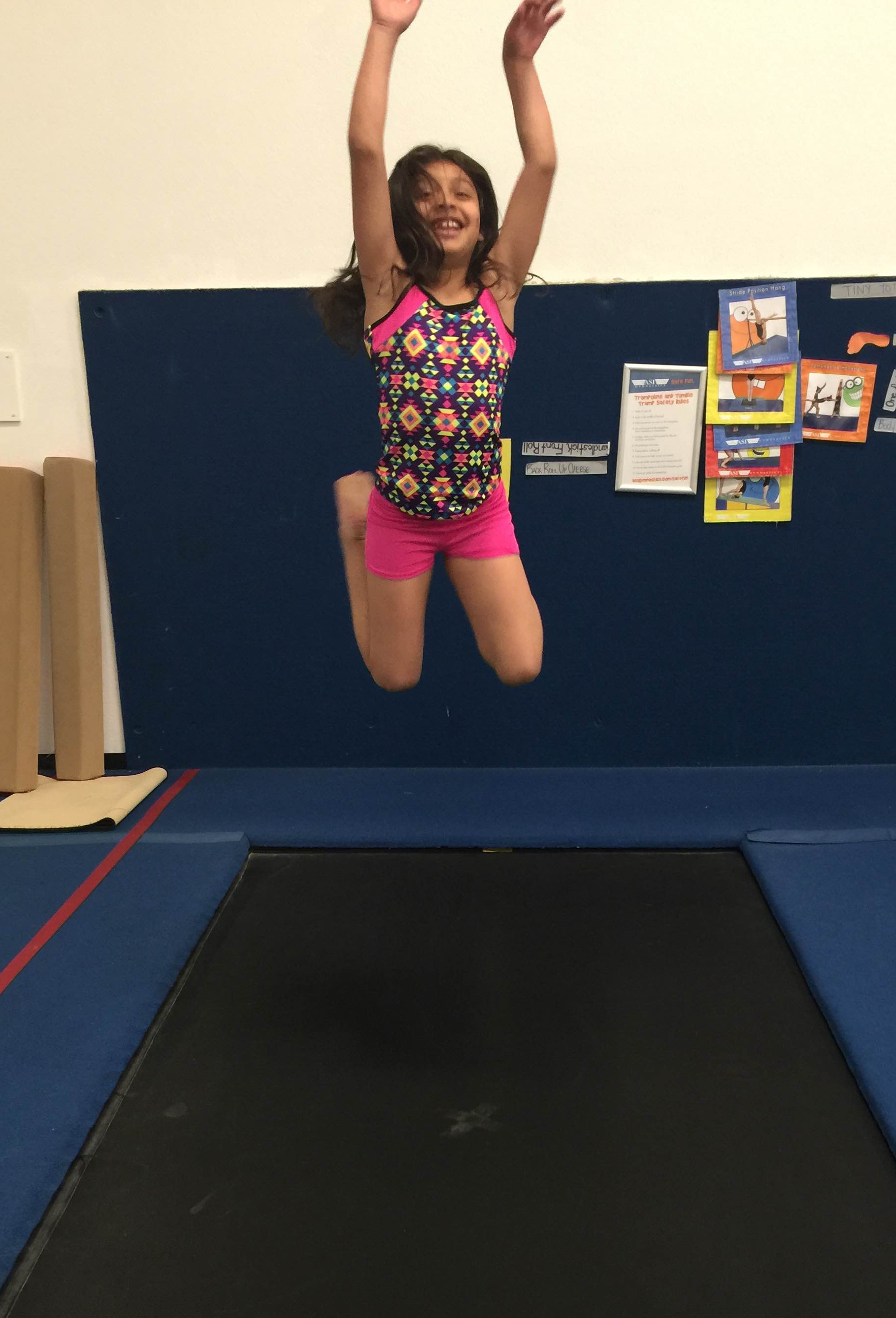 Rockwall
Megan is one of Coach Kirsten's students at ASI Rockwall! She started in the girl's gymnastics program at the bronze level and has advanced all the way to the gold program. She is currently nine and is a super fan of the bars! Her favorite thing about ASI is the birthday parties that are hosted at the gym. Megan loves gymnastics because she likes, "to learn new skills on beam, floor, bars, and trampolines." She's got a love for many events! She currently only participates in gymnastics, but in the summer time she adds tennis to her schedule and keeps busy. Her parents feels, "Gymnastics is allowing Megan to be active and learn how to correctly do stretching skills." The gym location is convenient for Megan and her family and they say that, "the staff are knowledgeable and dedicated to their students." Your work ethic rocks, Megan! Keep it up!
The Woodlands
Miss Savannah has been at ASI The Woodlands for a year now and just turned three! She is in Coach Leah's class in Tiny Tots 2 and loves coming to class to learn new things! She loves working on her front rolls and, although her favorite event is the bars, she loves coming to gymnastics to jump on the trampolines. Along with gymnastics, Savannah also attends ballet classes. Her parent feels that gymnastics has helped Savannah learn to follow directions and basic gymnastics skills. Based on all her progress, she can't believe it's only been one year! Her parent says, "Savannah looks forward to coming to gymnastics every week! The staff is amazing! They are very patient with the little ones and always very friendly!" We are so glad to have such an amazing family at ASI!