Allen
Natalie is one of our younger coaches at ASI Allen and has been working with us for a year and a half! She coaches Kidz Gym, Girls Gymnastics, birthday parties, and other fun products, but her favorite classes to coach are her Kidz Gyms! When Natalie was younger she tried almost all sports, from dance to basketball, and ended up playing competitive volleyball, including four Junior Olympic trips and multiple qualifying tournaments! Natalie has the competitive and hard-working background that helps her when she coaches her students. She keeps her classes orderly, fun, and energetic.
Natalie feels that gymnastics is great for kids in so many ways, especially for channeling their energy into something that can make them strong. Natalie loves that moment, "when your kid learns a skill they have been struggling with for a while and you see that big bright smile on their face when they realize they finally did it." Natalie heard about ASI from our very own Ben Scroggins and we couldn't be happier to have her on the team! We love that you believe ASI is, "the best job ever!"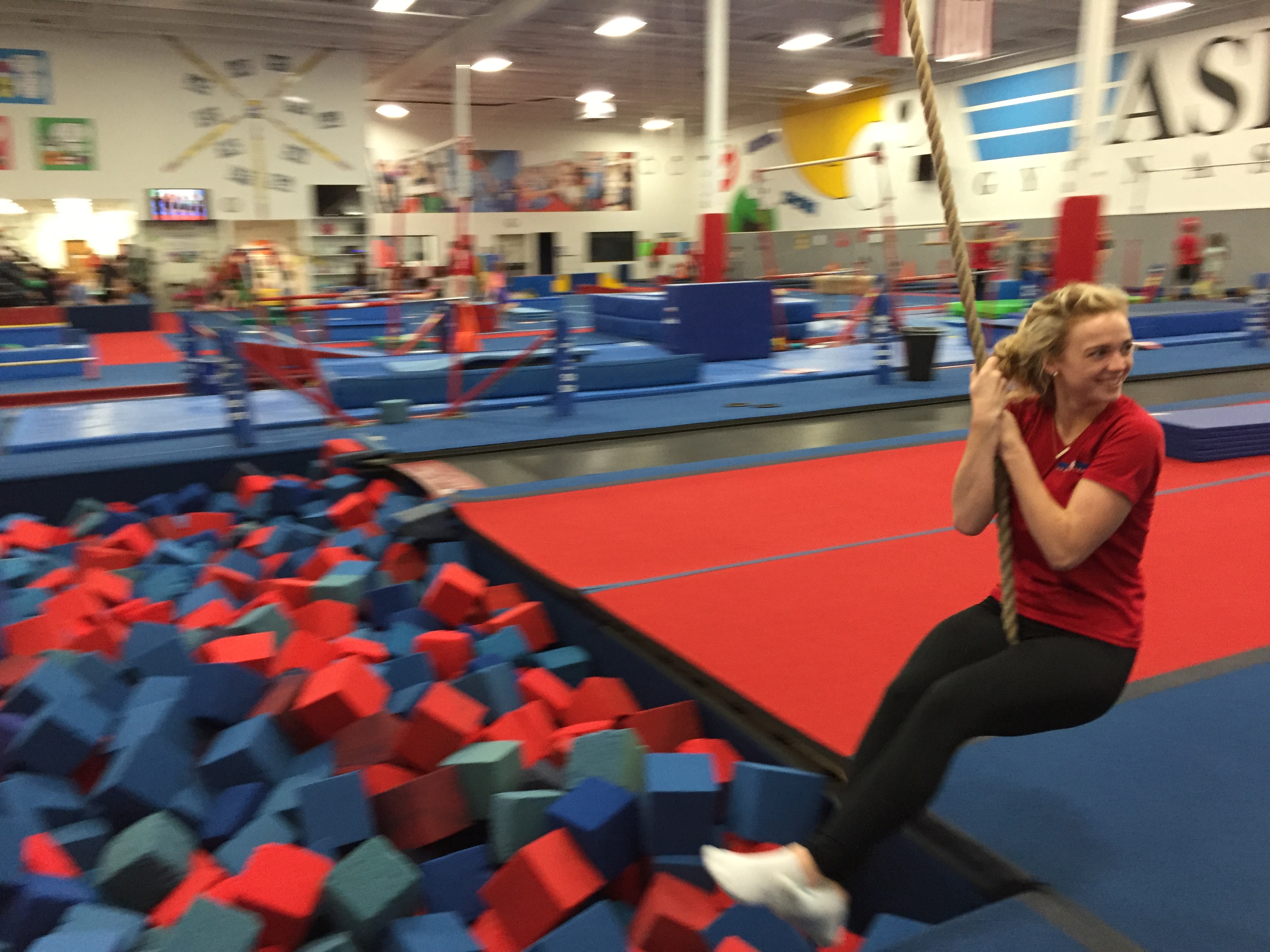 Arlington
Marissa is a shining star at ASI Arlington! She's been with the gym for a year and a half now, and she's worked hard in her training hours to gain more classes and students. She coaches bronze, silver, gold, and advanced gold in the girls' gymnastics program and is working on her certification to coach team next season. Marissa did gymnastics for 10 years, and uses what she's learned to help coach her students. She describes her coaching style as driven, organized, and relational. Marissa feels gymnastics is such a great sport because of the, "self-discipline and perseverance it teaches." "The time and effort a gymnast puts into mastering a skill (especially after falling many times) helps her to learn how to work towards her goals." Marissa instills a positive attitude into her kids and makes sure that the word "can't" is NOT used in practice!
Marissa is a Dallas Baptist University alumni and is currently getting her masters degree at the Southwestern Baptist Theological Seminary. Her hobbies include crafting, reading, and discovering new places. She won employee of the month twice in 2015! Arlington is lucky to have such a dedicated hard worker on the team!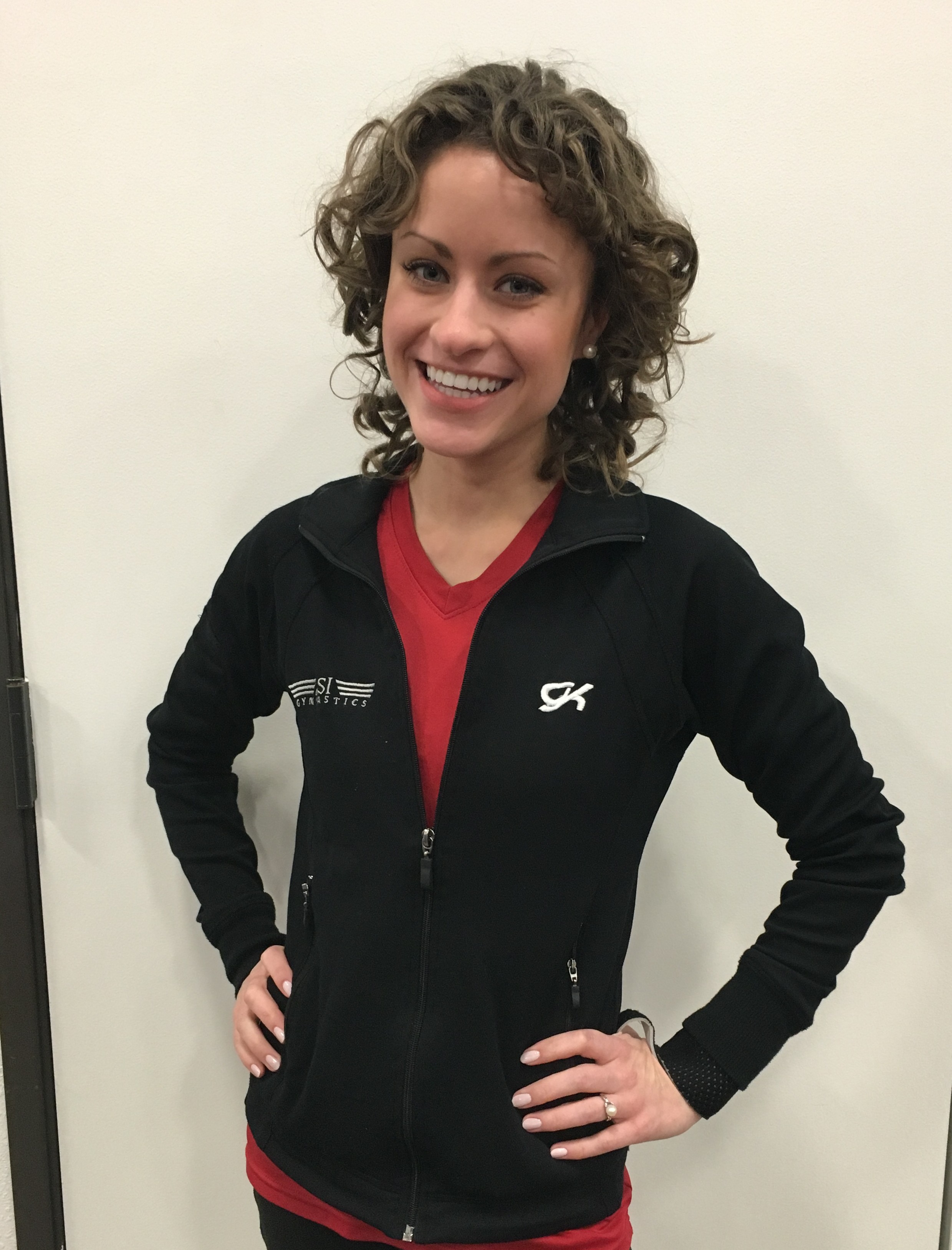 Cypress
Coach Chelsea is at the ASI Cypress location and loves to keep gymnastics fun and, most importantly, safe! She has been working at ASI for about three and a half years and coaches an array of classes, ranging from Tiny Tots 2 through Girls Advanced Gold and even Boys Bronze! Her athletic background includes that of gymnastics, cheer leading, and soccer. She says that she loves bars! She feels, "it is the most challenging yet exciting place in the gym!" How does Chelsea describe her coaching style? Sassy, strict, and honest! Chelsea says her kids love her coaching style and think it's hilarious. She's very attentive to safety rules in the gym, making sure that each student understands why it's important to follow the rules.
Chelsea says gymnastics is so great because it, "is such a diverse sport. I think gymnastics at ASI is great because we allow everyone to do it and grow at their own pace." She loves how rewarding working at ASI is and loves the positive environment that is created for students in the gym. She wants her students to leave all problems at the door and smile! Keep up the positive vibes Chelsea!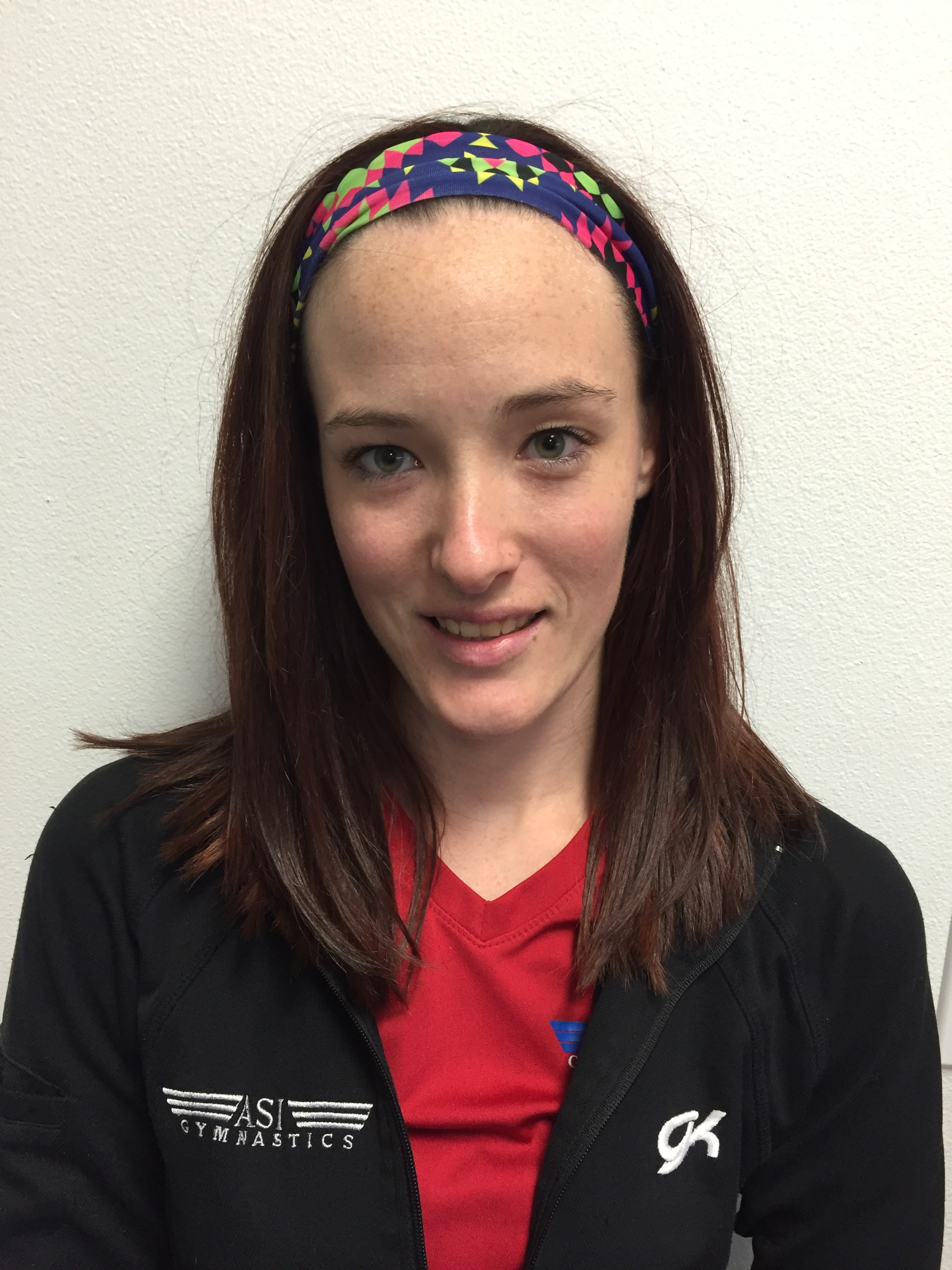 Firewheel
Morgan is a recreational and team coach at ASI Firewheel and has been with ASI for a year and a half. She has a five year competitive gymnastics background which helps her when coaching her level 1 team! She also has a background in working with children, which she's done through babysitting, Vacation Bible School, and Sunday school at her church. Her passion for children and the sport of gymnastics perfectly describes her coaching style: tough, but loving and excited. Her favorite event to coach, she says, is the bars. Morgan feels gymnastics is such a great sport because it has so many benefits for the kids, more than just in a physical aspect. "It teaches not only things like flexibility, balance, and strength, but also hard work, determination, and passion."
Morgan loves coaching at ASI because, "gymnastics is what I love and working with children is something I've always wanted to do." She loves the people and environment of ASI and says she never leaves without a smile! In her free time Morgan enjoys reading, rock climbing, watching Netflix, playing laser tag, and loves to read Harry Potter. Keep up the good work Morgan!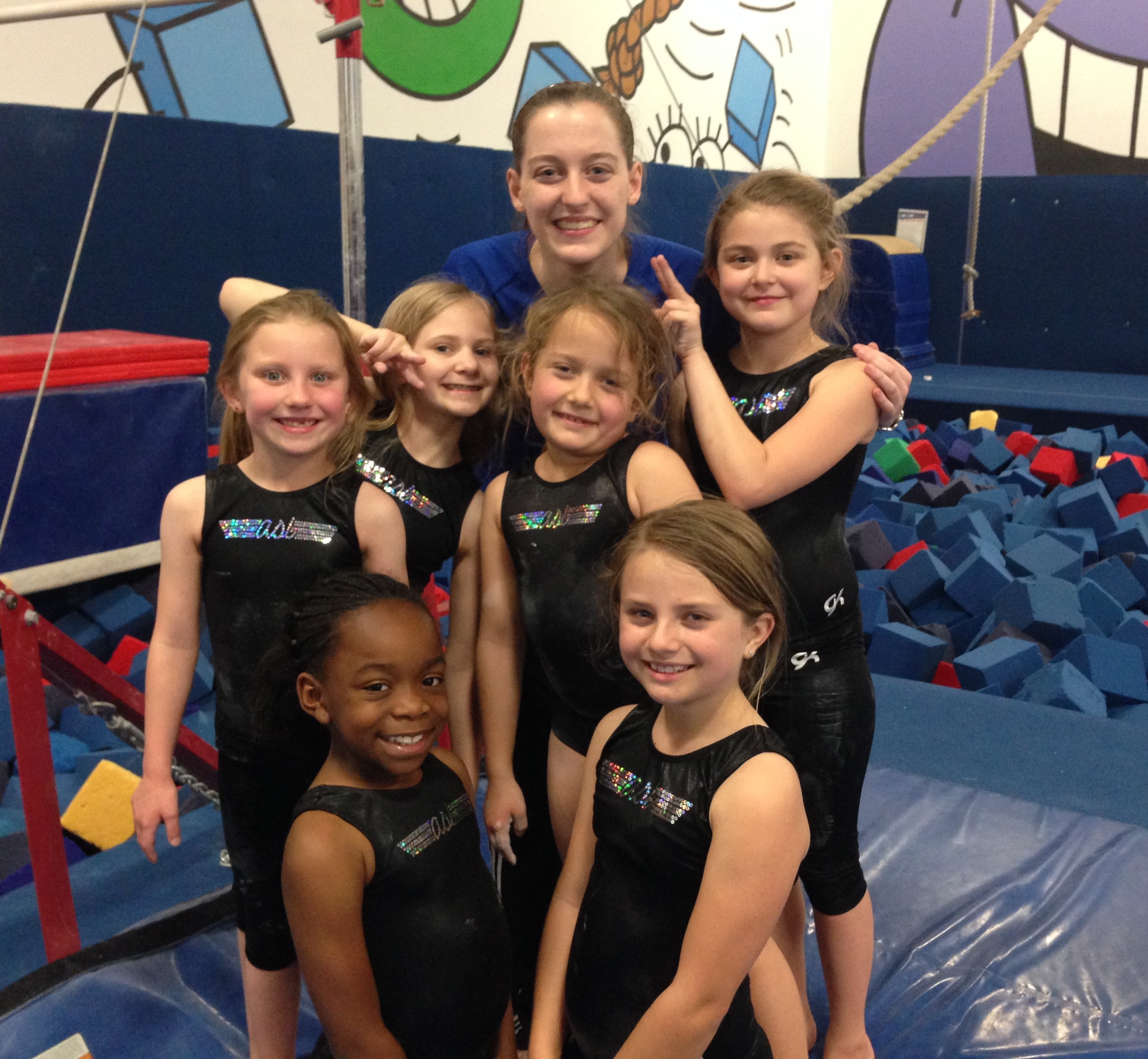 Keller
Sunny has been at ASI Keller for four years and is certified in every product! She is also Keller's Fun Products and Gymnastics After School supervisor. She is currently attending the University of North Texas and loves to spend her free time playing with her puppy, Maple. Her background with children includes working at a daycare and babysitting. Her athletic background in competitive cheer gives her an edge in the gym when it comes to coaching her students. She considers her coaching style to be all about positive redirection, an important factor when coaching kids of all ages. She understands that in gymnastics you have to rely on yourself; that it's all about inner strength. She says in gymnastics, "you're building your mind along with your body." Sunny feels that being at ASI is like working with one big family. She couldn't imagine working anywhere else and we couldn't imagine ASI without her!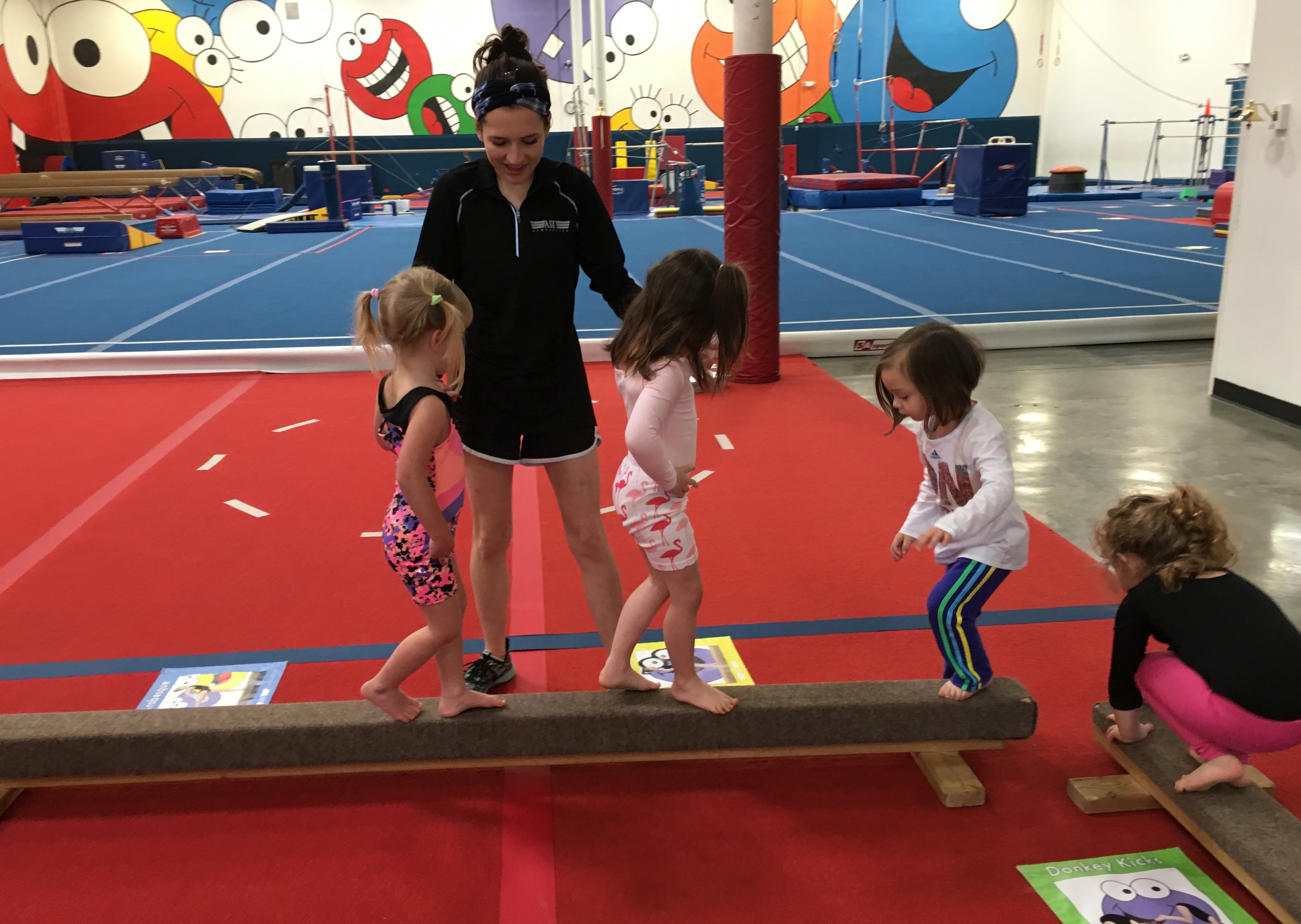 Lake Highlands
Libby is a four year veteran with ASI Lake Highlands who coaches all the way from Tiny Tots to Team! She currently coaches Girls Team Level 1 and also works camp sessions. Growing up Libby was always in sports. She started in baseball and softball and from junior high through high school played volleyball. She was the setter and co-captain for two years and made all tournament player! She then played ultimate Frisbee in college at John Brown University for three years and was co-captain and president of the club for over two years. Her team went to nationals her junior year and she currently plays in a league in Allen.  Her athletic history and background of working with children has helped shape her into the coach she is today.
Libby keeps her classes encouraging, positive, and fun, especially on bars, her favorite event! She feels that, "seeing a child finally succeed in a skill that they've struggled with for a long time" is what makes gymnastics such a great sport for kids. She remembers always looking up to her coaches as a kid, and now loves being in the opposite position where her kids are looking up at her. Libby hopes she can make as big of an impact on her students that her coaches did on her. You are making a great impact here at ASI, Libby. Keep it up!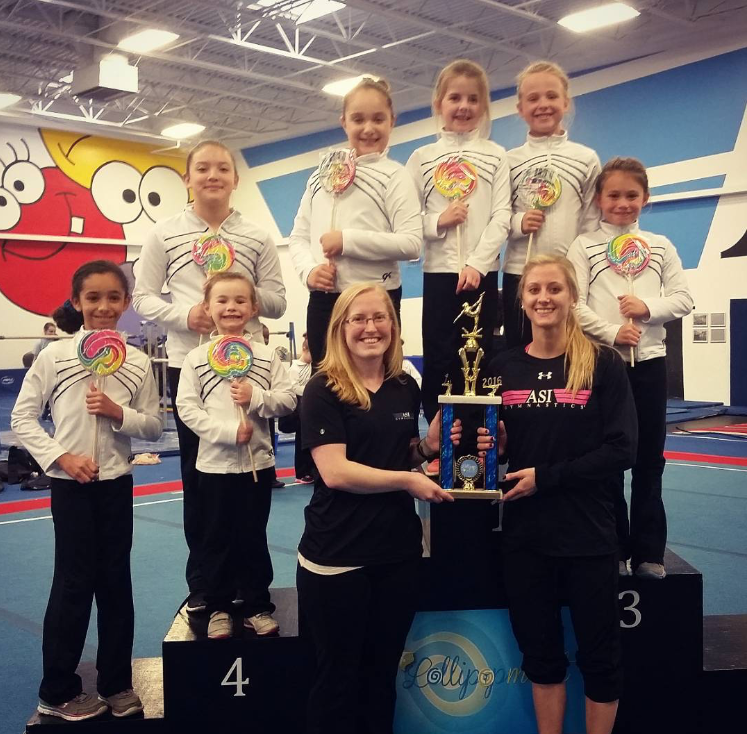 Mesquite
Chris has been with ASI for about a year and coaches Power Tumbling Bronze and Silver. He is a student at Poteet High School with an athletic background including ASI Gymnastics! Along with playing football at Poteet, he was also on the tumbling team in Chicago and attended the Power Tumbling Advanced Gold class at ASI. He considers his coaching style to be all about form, strength, and attitude. His extensive background in football helps him understand and teach to this students the importance of dedication and perseverance. Chris believes gymnastics is such a great sport because it is one where everyone can come together and become better based on everyone's accomplishments. He loves coaching at ASI because, "it's my home gym. I see all of my coworkers as family and I love getting students to reach goals they never knew they could." We love your team spirit, Chris!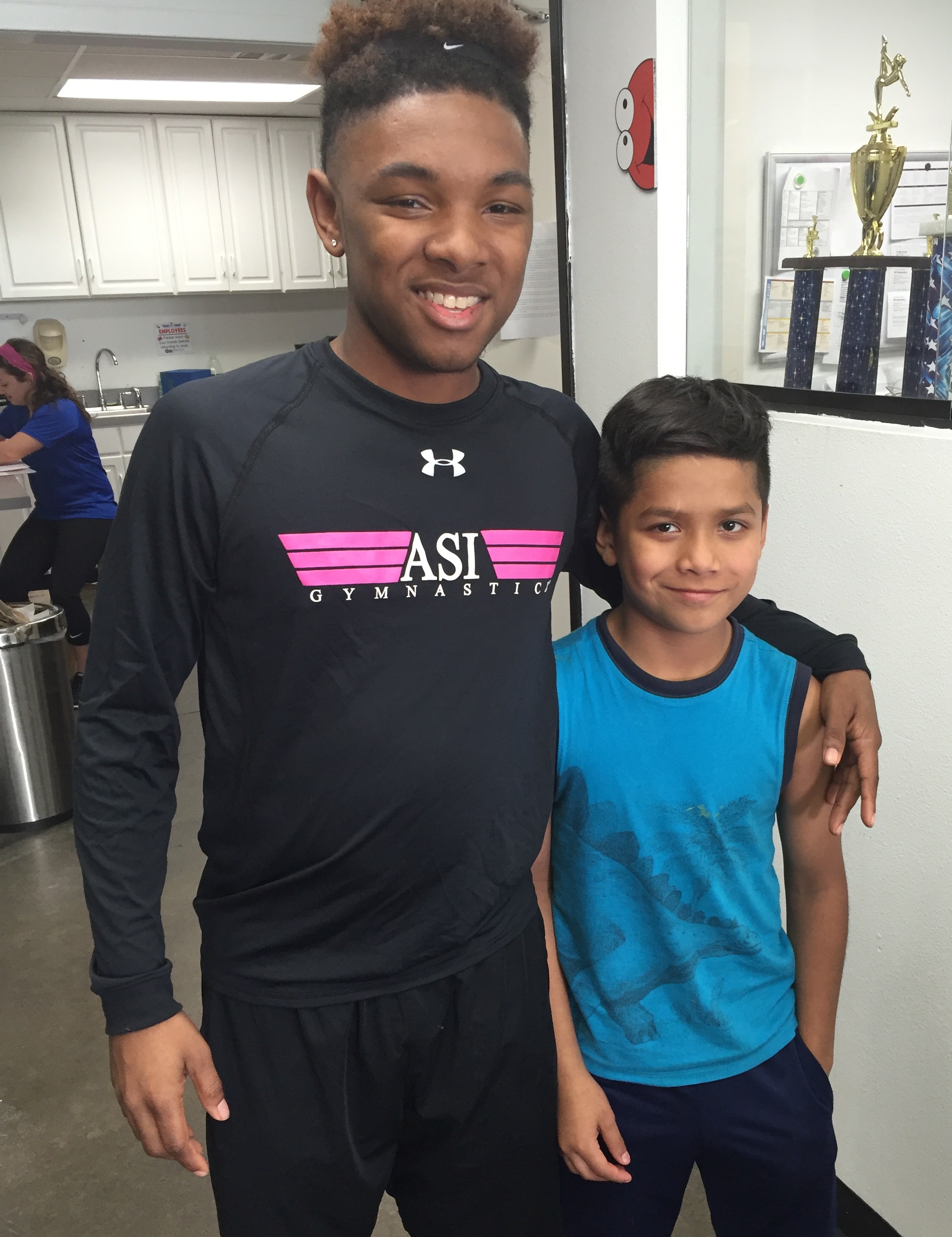 Plano West
Stephanie has a passion for working with kids and just loves coaching her students! She has been with ASI Plano West for a year and a half and now coaches Kidz Gym 1 and 2 and Girls Bronze, Silver, and Gold. She has been a Special Olympics volunteer and has an athletic background as a member of the drill team. She currently attends Brookhaven and loves working out. Stephanie's coaching style is best described as structured, consistent, and fun. She is patient with her students and understands that structure helps students learn so well. Her favorite event to coach is floor and when asked what makes gymnastics so great, her response was that, "it gives you self-confidence." Why did she choose ASI? "I learn new things every day while having fun. I love working with kids!" Keep up the enthusiasm Stephanie!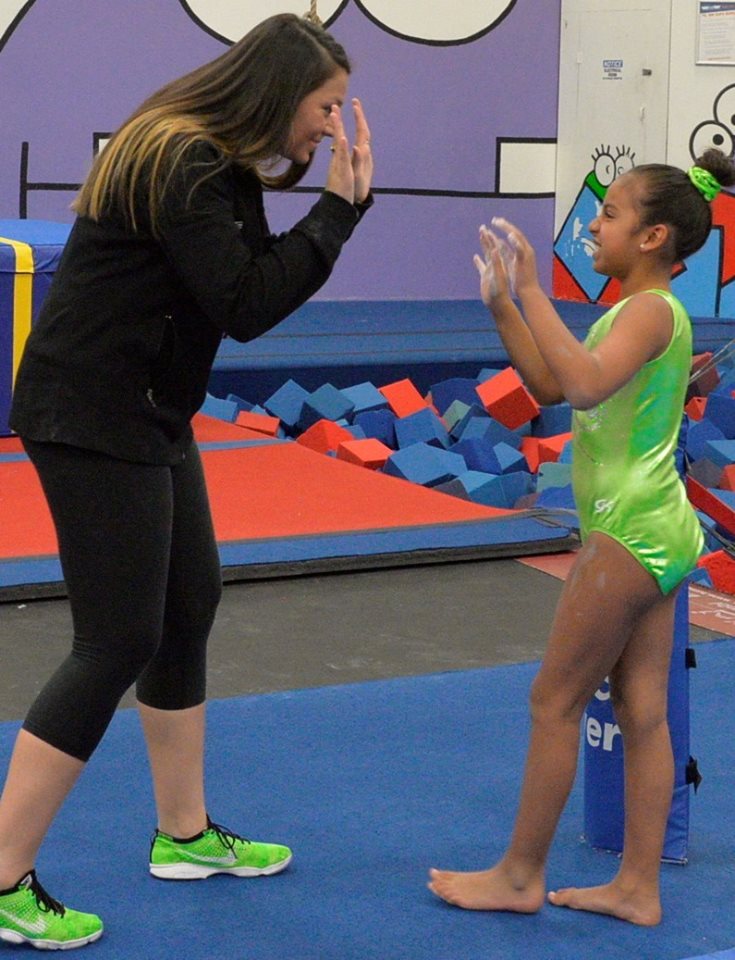 Rockwall
Kirsten is in her fourth year of coaching at ASI Rockwall. She definitely brings a lot to the table for all of her students. She began gymnastics at three years of age and started competitive gymnastics at seven years old until she was 16 years old. Even with her busy schedule – she just started at her first semester in the Nursing Program at El Centro College – she gives all her students 110%.
Kirsten loves coaching beam but makes sure that each kiddo learns all aspects of gymnastics. She loves the sport and is grateful to be able to pass that on to each student. She is a very valuable team member and ASI is lucky to have her.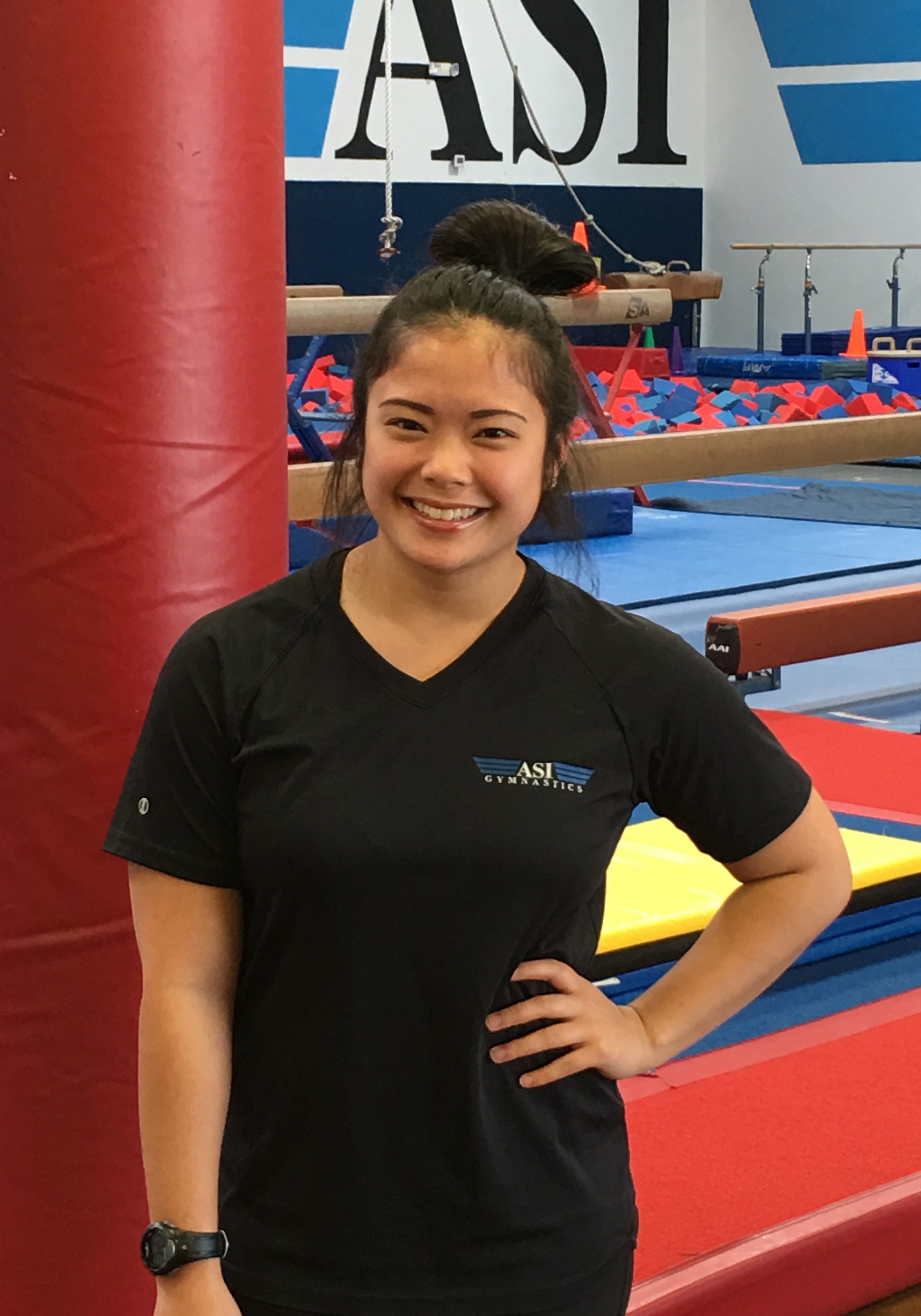 The Woodlands
Alexis is very dedicated to working with children and has a true passion for it. She has been at The Woodlands for seven months and coaches Kidz Gym, Girls, and Boys classes, along with other fun products. Her coaching style is energetic, fun, and safe and she uses these three qualities to make sure all of her students are having a good time and learning. She loves watching the students from when they begin and seeing them grow! Alexis believes gymnastics is such a great sport because, "kids get tot experience skills and techniques that they can apply to other areas along the way."
In her free time, Alexis enjoys taking care of her horses and horseback riding. Her background with children includes that of volunteering. For over eight years she has volunteered at the Shriners Circus as a clown and has entertained burn victims and children with special needs. She also did ballet, tap, and jazz for nine years and was a member of the color guard in high school for three years. We are so happy to have such a passionate and dedicated coach at The Woodlands!