Allen
Little Miss Tierney is well known at ASI Allen for her bright, welcoming smile. She has attended ASI Gymnastics since she was a little over two years old. She has been with Coach Cris, and is currently with Coach Jennifer. "She gives me lots of hugs and smiles," Tierney expresses about Coach Jennifer. Tierney's favorite event during her gymnastics class is the trampolines. She stays pretty active throughout the year as she is involved in rollerskating and swimming.

"She has gained so much strength and confidence. Her ability to work with other kids has grown from being at ASI," says Ms. Kirkham. One of the reasons Ms. Kirkham chose ASI was the timing of the classes. "Originally, we started here because the time of the class worked for us. Now we choose ASI because the coaches have become family. We make our schedule work for ASI."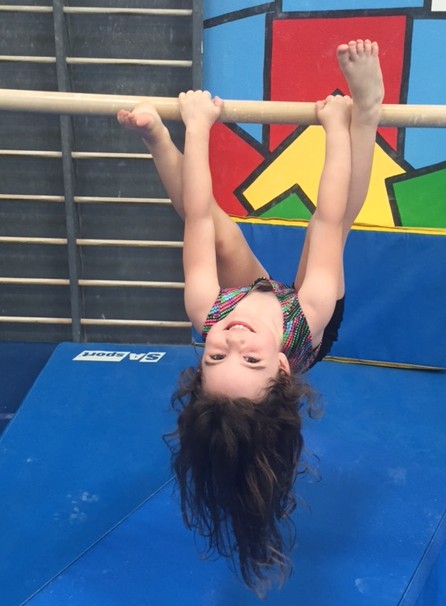 Arlington
AJ is one of ASI Arlington's most excited and enthusiastic students. He is seven years old and currently in Power Tumbling classes with Coach Matthew. AJ is hearing impaired, making communication with his coaches a challenge, but his positive attitude and hard work in the gym make him one of Arlington's super stars! He loves coming to gymnastics because he says it, "makes me strong!" He loves the Hulk and knows that gymnastics brings out the Hulk muscles! He loves working with Coach Matthew because he is strong and he helps AJ to become stronger as well. His favorite event is a three-way tie between the floor, rings, and trampolines!
Outside of gymnastics, AJ enjoys basketball and soccer. AJ is very active and busy and his parent says, "Gymnastics helps him follow directions and the gym actually helps him with other sports. It does help him to focus." Why ASI? AJ's grandparents say, "It's convenient, affordable, and they have felt comfortable from the first time they walked in. With being hearing impaired, people usually tend to stray away because of lack of communication, but at ASI everyone has been welcoming and worked extra hard to help him understand. Grandpa says, "It's good for his body and his mind. Everyone needs some activity and he loves to flip!"
AJ has been at ASI Arlington for at least a year and a half or two and we couldn't be happier to have such an energetic and happy student walk in the gym each week!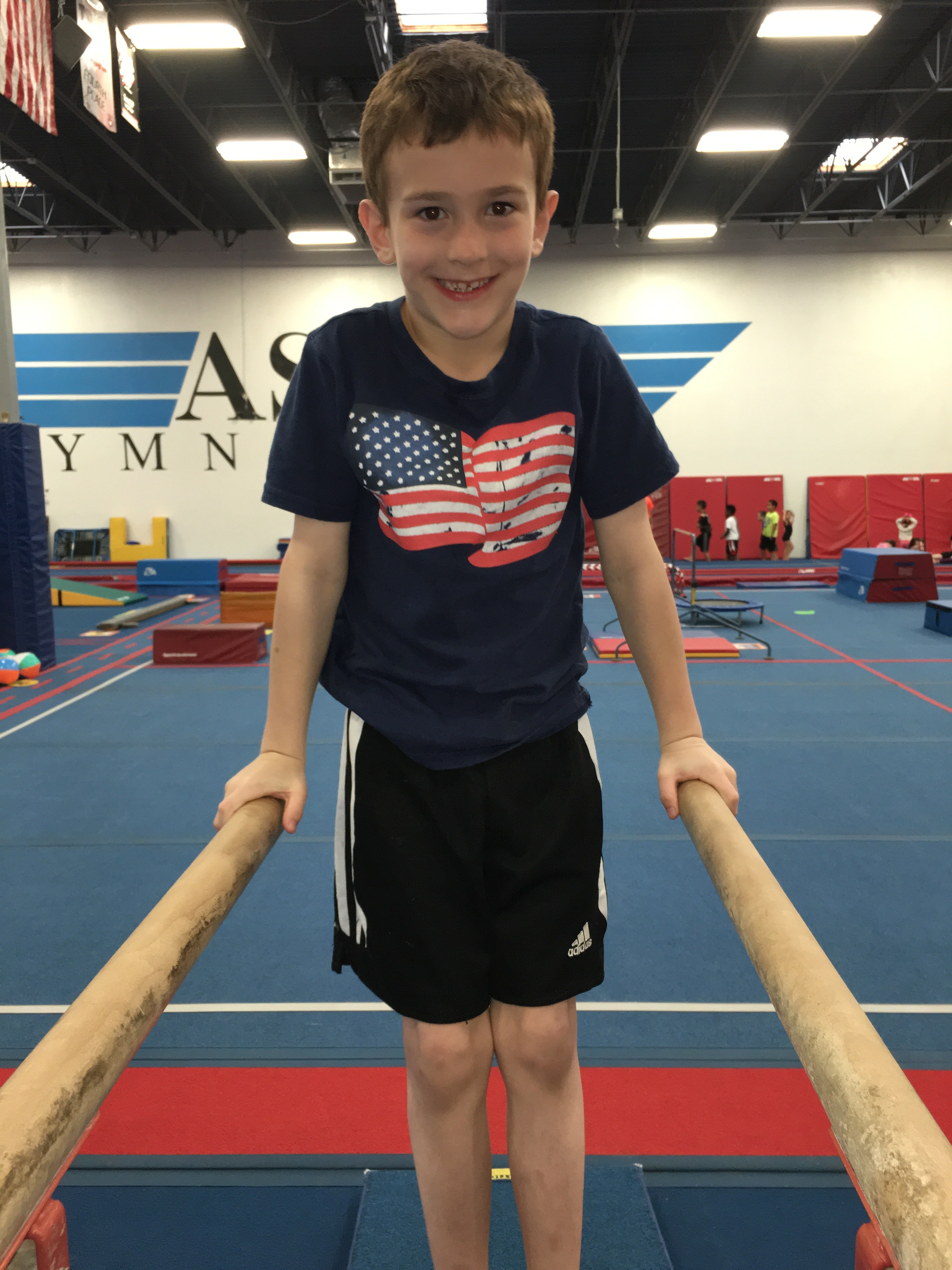 Cypress
Myles is only six years old but has already advanced into the boy's gold gymnastics class! He is currently in Coach Gerrad's class and loves working on the trampolines. His absolute favorite skill right now is the handstand and makes sure to put hard work into perfecting them! Myles loves gymnastics because he gets to do all of the different events that make him a better gymnast. Aside from gymnastics, Myles also enjoys playing football, baseball, and swimming with his family and friends. His parent feels that, "He is learning to accomplish goals. He is a better listener and pays attention. Also, Myles is getting stronger and healthier." They love the family atmosphere at ASI Cypress and how the coaches interact with the kids. Keep up the good work, Myles!
Firewheel
Avery is an energetic three year old who loves nothing more than to be active! She has attended ASI since Tiny Tots Level 1 and has progressed to her current level, Kidz Gym Level 1. Avery loves coming to gymnastics because it combines all her favorite things: running, jumping, playing, and meeting new friends.
Avery's mom, Lauren, said, "Avery loves gymnastics! She practices as often as she can on anything that she thinks is usable. She even made me put tape down on my floors so she can pretend it is a beam. I am so impressed at her perseverance and her ability to keep trying even if she doesn't get it the first time. I can't wait to see what she learns next!"
When we asked why they chose ASI she said, "I like that ASI is established and has worked out all the kinks of running a gym. They hire great teachers and keep up with the development of my child. I never have to worry if Avery is progressing because Coach Lauren is on top of it. As a matter of fact, I've liked several teachers that Avery has had."
ASI Firewheel is happy to have the opportunity to watch Avery grow as both an athlete and a little girl! We look forward to seeing what the future holds for her!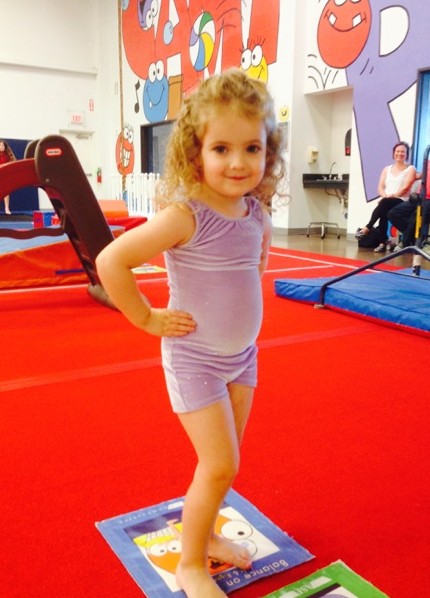 Keller
As one of the youngest Level 4 Boys Team members, Daniel has led the pack as the one to beat at every competition. Living in a household full of gymnasts and having several family members who work for ASI, it's no wonder that he's a natural superstar. At age 8, he is the veteran of the team in Keller. His teammates look to him as their leader and he is known as the assistant coach. Daniel has been a part of team program since the age of five and has become very competitive year after year. "Daniel never wanted to play football, baseball, or any other athletic sport and at first gymnastics was just something for him to do while I worked," says his mom Ashley, a former gymnast and Sales Manager at ASI Keller. "But now watching him come into his own and challenge himself to learn new skills has been rewarding and new territory to me because I never took the time to learn boys gymnastics terminology. It's way different than girls gymnastics with the scoring process and levels and it's nice that we get to learn and figure this sport out together."
Daniel loves gymnastics because "you get to set goals and it's rewarding when you achieve them." His favorite event is floor because he loves to tumble! He's constantly on his hands, even when he's on vacation! Daniel loves holding his handstand down the elevator and prefers to walk on his hand than to walk on his feet. Daniel and Coach Jordan have an awesome coach and gymnast's relationship. Coach Jordan definitely knows how to push Daniel to help him achieve the skills needed to go to the next level. As meet season is coming to an end, Daniel is looking forward to competing level 5 in the Spring of 2017.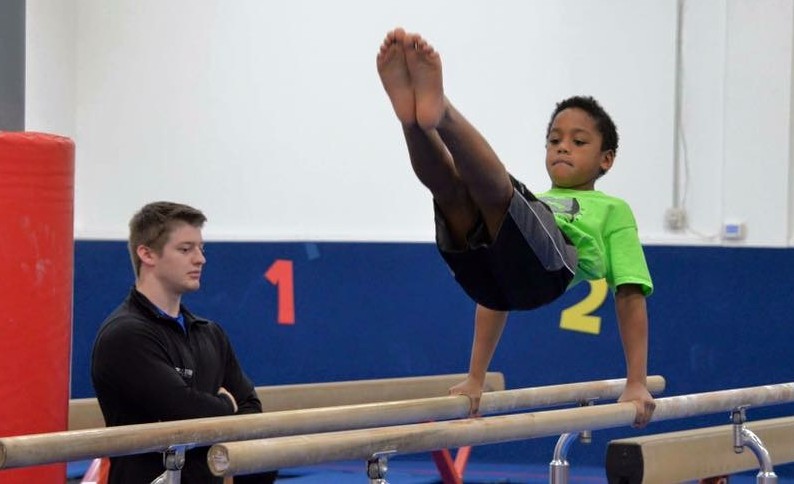 Lake Highlands
Austen is in the Gymmie Kids program at the Lake Highlands gym. She is 19 and has been attending gymnastics class for the past two years. Every month Austen keeps a count down of days until Parents Night Out because it is her favorite program that ASI offers.
Austen is benefiting from ASI through one on one coaching. This helps her with balance and strength and she loves being around other kids. Austin is also in Tennis and Basketball.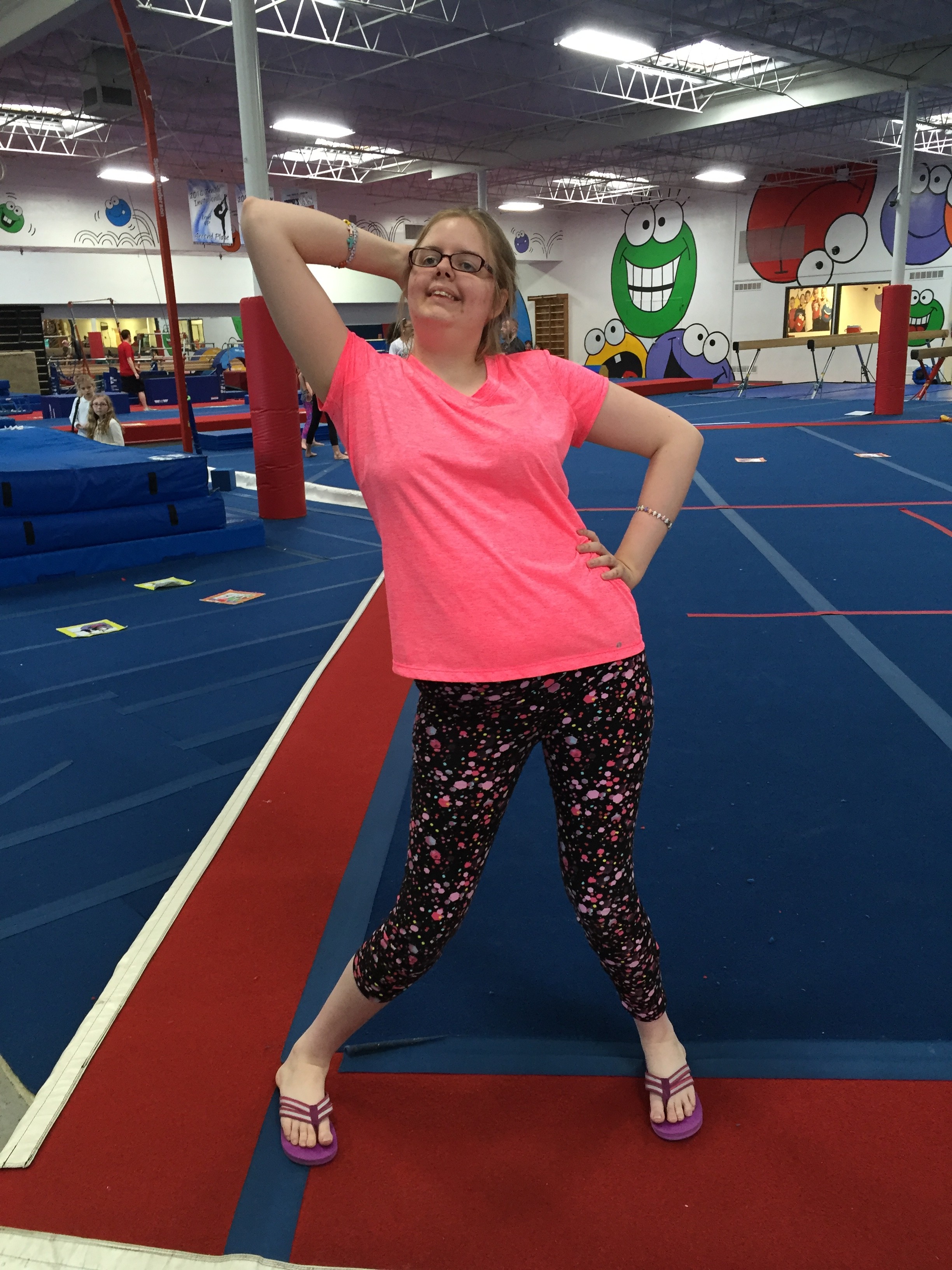 Mesquite
Nine-year-old Mariah loves learning gymnastics in her Girls Silver and Power Tumbling classes at ASI Mesquite.  She loves coming to class every Wednesday as she always has so much fun and gets to make new friends! Her Coach Leah says "Mariah always shows up to class ready to learn, and always gives 110%. I am lucky to be her coach!" It seems Mariah feels just as lucky to have Coach Leah as she says, "She is always really nice, and helpful."
Mariah's mom loves that her child is benefiting from gymnastics. "She gets in her exercise that she typically wouldn't get at home." She also says Mariah excels at gymnastics, and loves the convenience ASI offers!
Besides her classes Mariah also loves coming to ASI Parents Night Out, her favorite being Halloween Night! She also loves ice skating in her free time!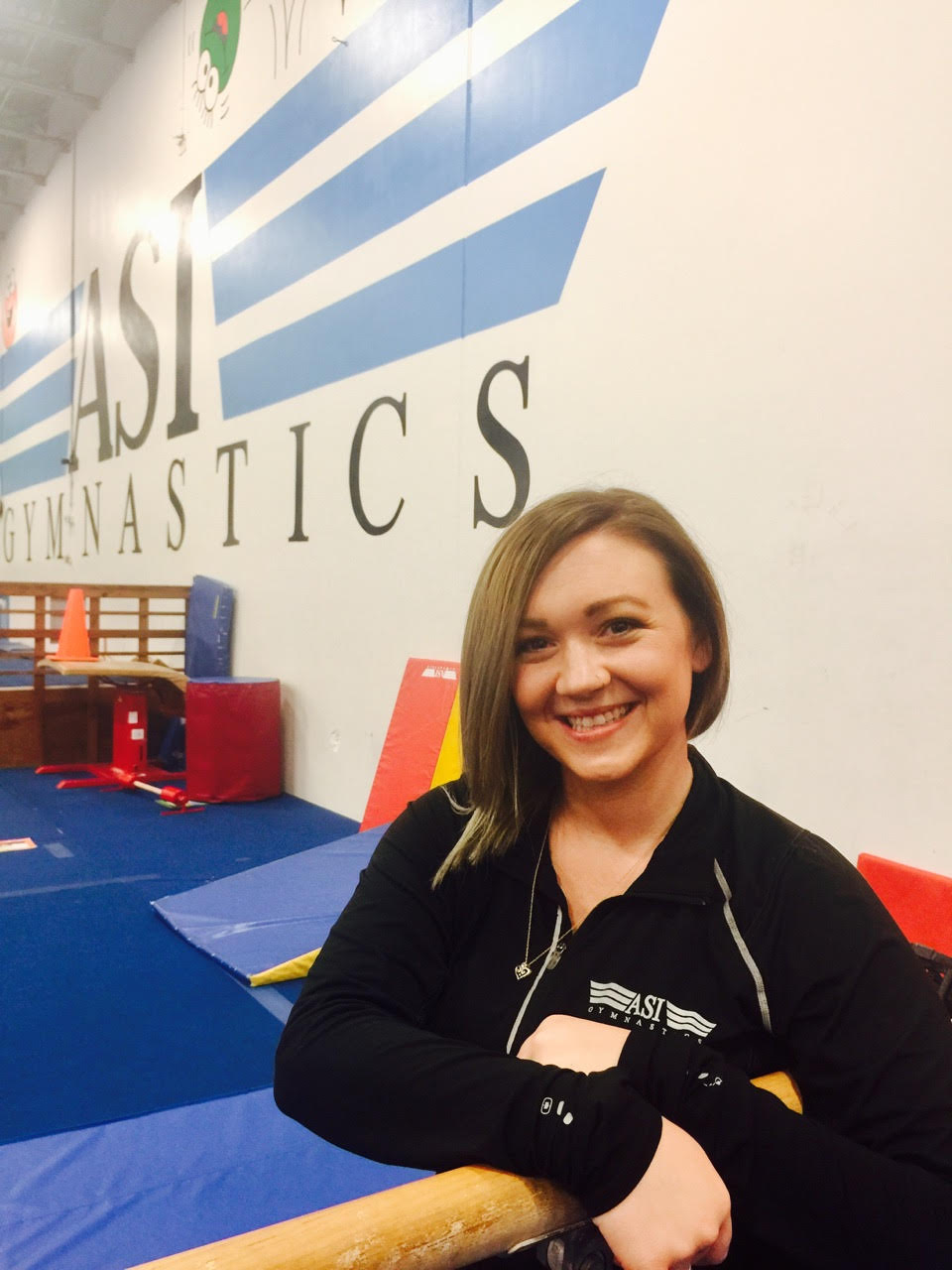 Plano West
Plano West's little Claire has been at ASI since she was in Tiny Tots classes at the age of 18 months and is now almost seven years old! She also has older sisters that have been and are still at ASI Plano West, so ASI Gymnastics is a family affair. She is currently in Coach Sofia's class in Girls Gold and loves working on bars and on her handstands and headstands. Claire says she loves gymnastics because, "it is fun. I love learning new skills and making friends." Gymnastics isn't her only sport. She also participates in soccer and softball and during the summer she is on a swim team.
Claire's parents say, "Gymnastics has improved our children's physical fitness, body awareness, and coordination, which translates to all sports they are involved in. More importantly gymnastics has shown them that they can achieve personal goals through hard work and determination. Gymnastics at ASI helps my girls feels great about themselves." Their family loves the way that ASI values each child no matter their skill level. "ASI consistently encourages each child to achieve their personal goals and strive to do their best. ASI celebrates each child's victories whether that be learning how to do a forward roll or landing the first back handspring with the same enthusiasm and joy. It is great to be a part of a gym where the kids truly do come first." Claire and her family are such a positive and enthusiastic family and we are so lucky to have them at ASI!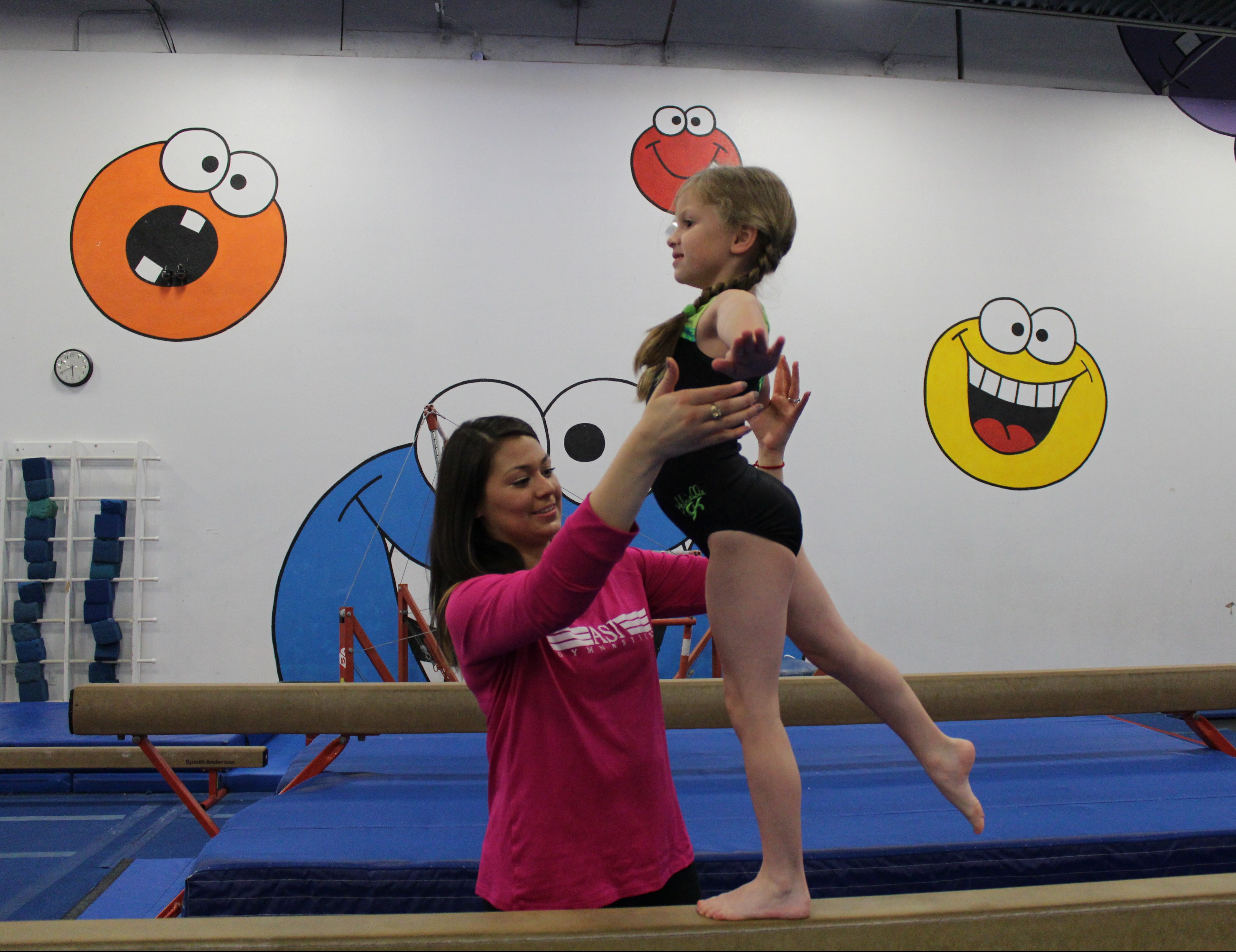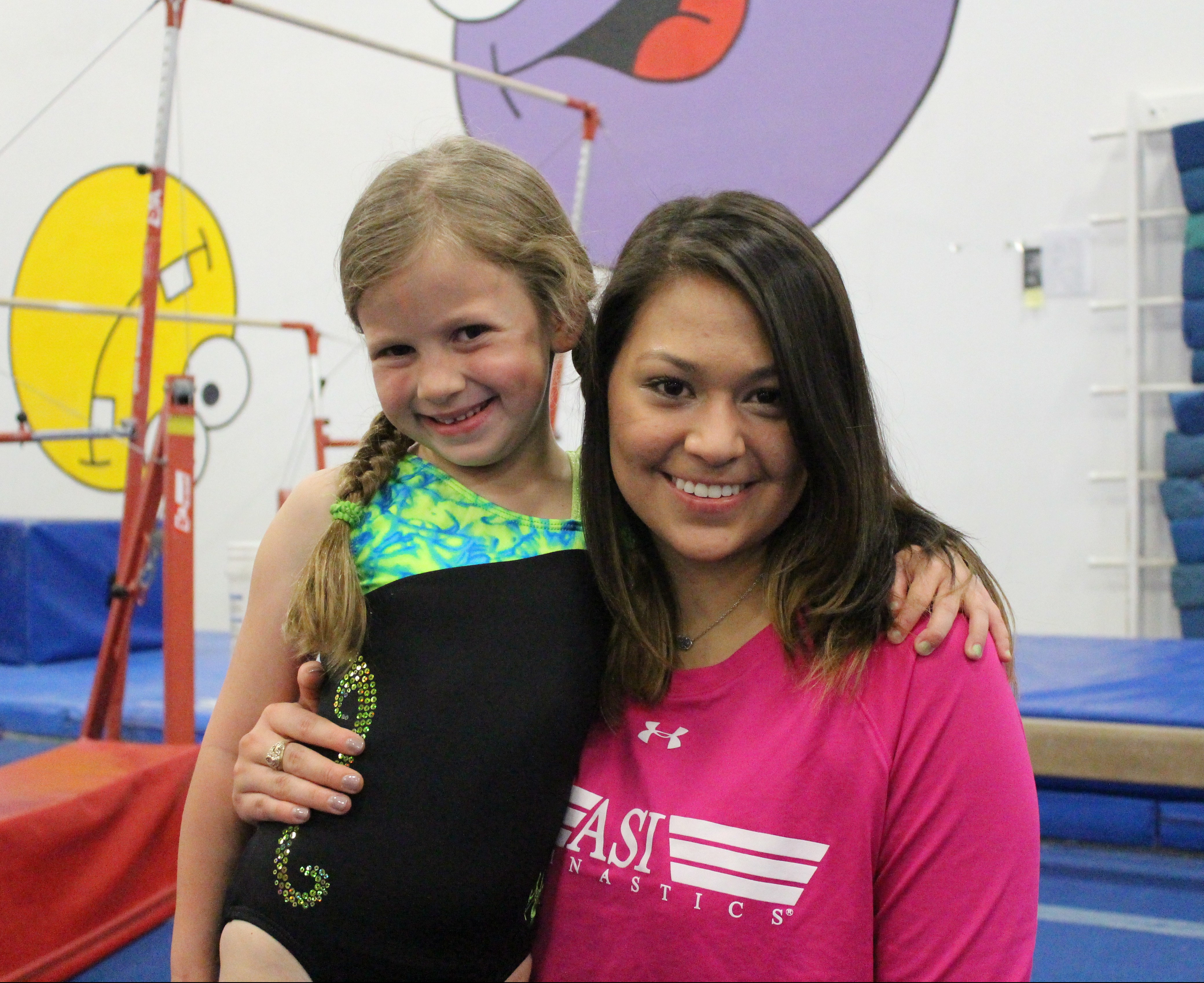 Rockwall
Ainsley is one of Coach Audrey's students at ASI Rockwall! She started in Tiny Tots Level 1 when she was only 16 months old and was just recently promoted to Tiny Tots Level 2.  She is a huge fan of the swinging rope and the pit!  Mom loves that ASI is so close to home and that it gives her and all (3) of her daughters the opportunity to meet new people and try new things.  Ainsley is very adventurous and is always willing to try something new. Ainsley's two older siblings attend classes at ASI and Mom said "We love the staff and that we are all about having fun while learning". We look forward to watching Ainsley grow and can't wait to see what the future holds for her!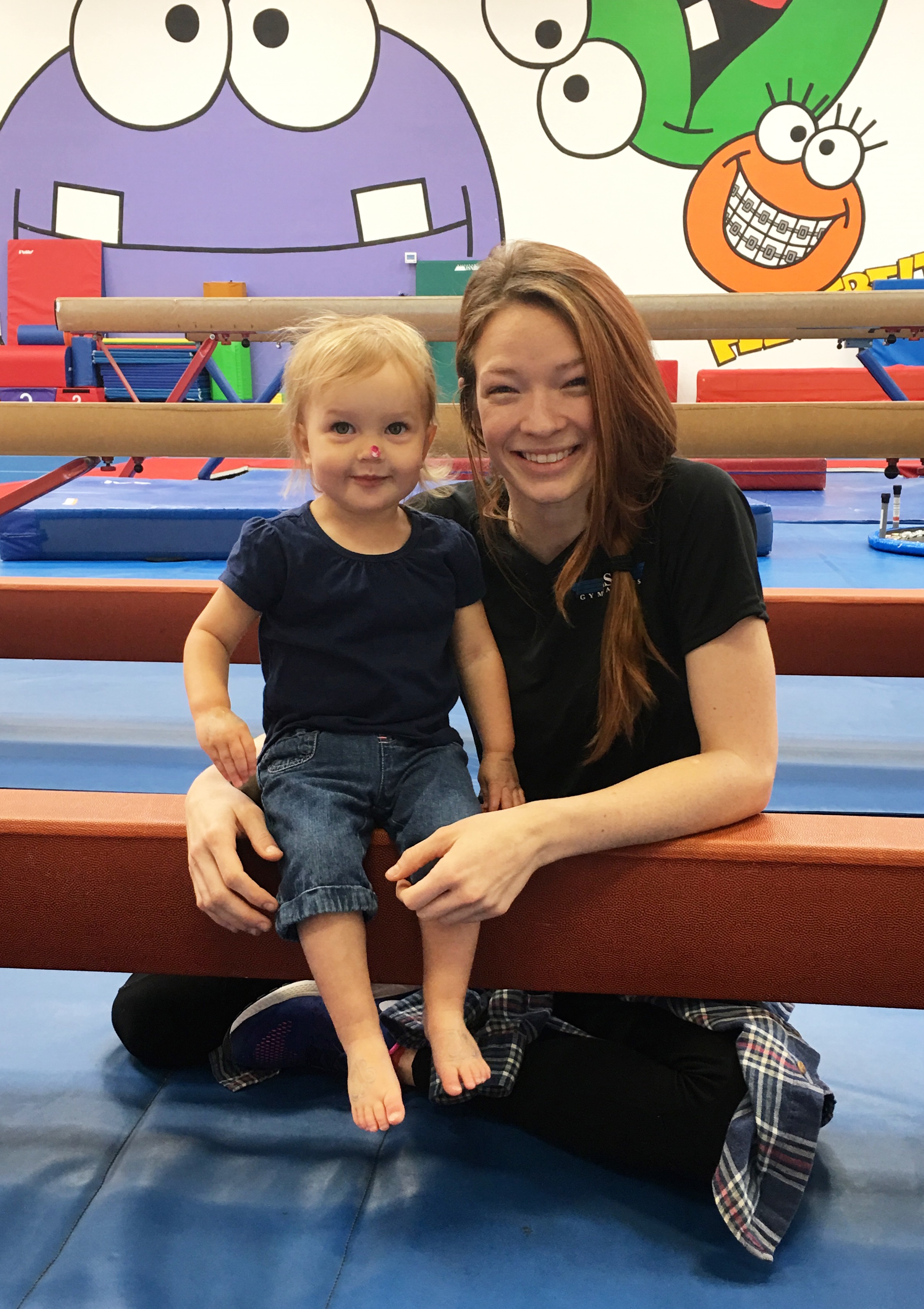 The Woodlands
Two-year-old Jordan loves her Tiny Tots class at ASI The Woodlands. She loves coming to see Coach Michella and doing gymnastics because "it is the most fun". Jordan and her family have been members at ASI The Woodlands since December of 2014. Jordan's mom and dad love ASI because they've "had an awesome experience with not just Jordan coach, but the entire staff as well. They are very energetic, happy, and really love on Jordan." One of the many reasons they love gymnastics is because Jordan is getting to be active and is doing things physically that she doesn't get to do at home. They also love the interactions that she is getting with other kiddos.