Allen
ASI Allen has the pleasure of having Will as a part of their family. Coach Will first stepped foot at ASI for his very own 5th birthday party. Now, one of his friends from church encouraged him to apply. From then on out, he has been with us for 10 months. It feels like he has been here longer! Will was first hired for Summer Camp, but towards the end, he decided to stay with us and branch out into our remaining Fun Products. He coaches Camp, Open Gym, Parents' Night Out, Birthday Parties, and is a part of our Gymnastics After School staff. His favorite event to coach is birthday parties. He loves making a child feel extra special on their day! Will is very positive, energetic, and enthusiastic with everyone he comes across. Our kiddos that attend our events definitely look forward to having fun with Coach Will!
Will has been involved in school sports and in his community. He played basketball for 5 years and now plays just for fun with friends. Another way he stays fit is by lifting weights. Will also enjoys mentoring nearby elementary school children. He has been involved in PALS (Peer Assistant Leader) for 4 years.
Will believes gymnastics is great for kids because "it allows them to step out of their comfort zone in a fun environment!" We couldn't agree more!  His favorite part about coaching at ASI is how he gets to "hang out with awesome kids and co-workers where being energetic and goofy is encouraged!" Will says coaching at ASI is awesome, active, high-energy, encouraging and fun!
The ASI Allen family will definitely miss Coach Will in the fall when he attends Mizzou, where he will study Journalism.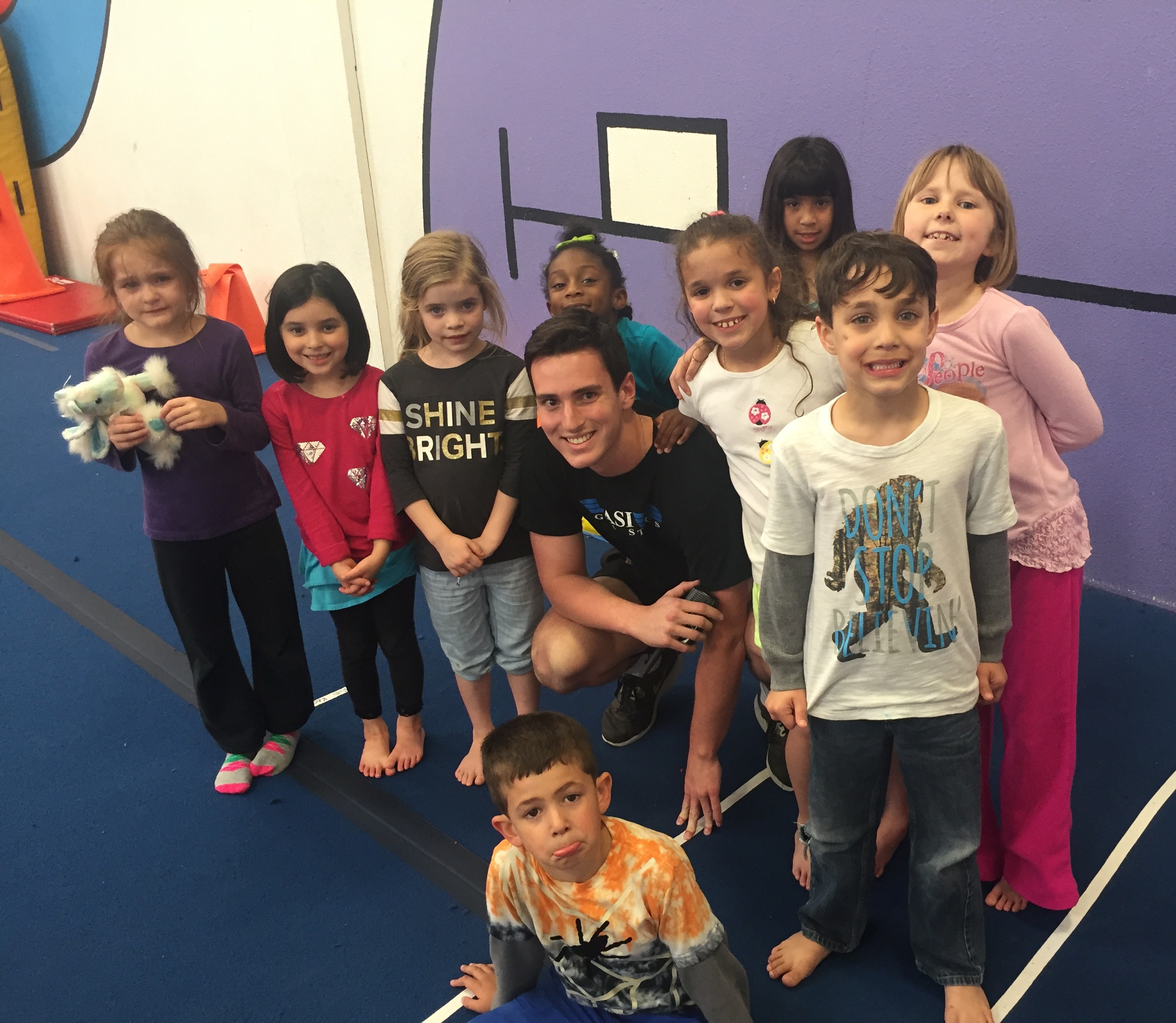 Arlington
James is an energetic and fun coach who loves to make sure the kids are having fun while learning gymnastics. He has worked at ASI Gymnastics in Arlington for over 9 years and he is the epitome of an awesome coach. His love for the sport started when he was in junior high when he began to compete and he now teaches all levels (Tiny Tots, Kidz Gym, Girls Gymnastics, Boys Gymnastics, and Power Tumbling). He feels, "gymnastics teaches coordination, motor skills, and respect." These are the qualities that stay with you life long.
James loves the atmosphere that ASI brings to the sport. Fun was never a part of his personal gymnastics training, but an effective difference in ASI's philosophy of gymnastics.
If he had to sum up coaching in 5 words he would choose: "Supercalifragilisticexpialidocious!!"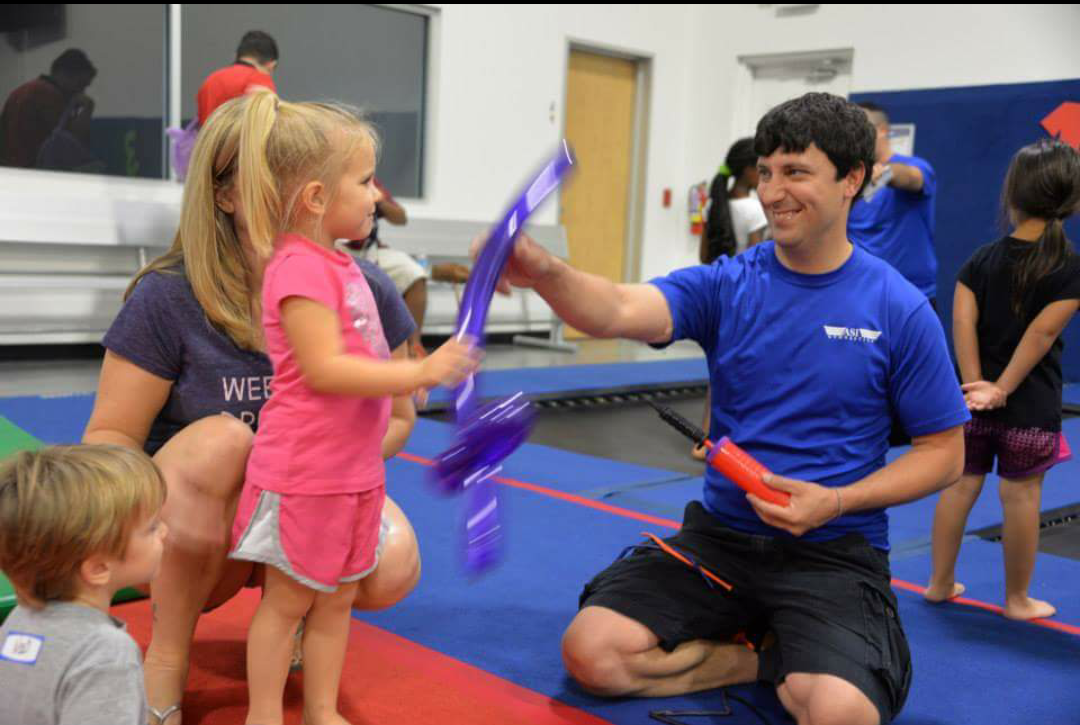 Cypress
Matt is a respectful, young, and talented coach. He was raised in Texas but has seen the world. He graduated from Mayde Creek High School and has attended college at Lone Star Cy Fair. He loves coaching at ASI because the people are great and there is always a high energy atmosphere in the gym. "I love being able to see smiles on the children's faces when they get a skill right and wanting to come back wanting to learn more. I love being a coach at ASI."
Firewheel
Marcie's passion for helping children is what brought her to our ASI family. She has been working here for one year this month and first heard about ASI through our Gymmie Kidz internship program. She is currently coaching Gymmie Kids, Tiny Tots, Kidz Gym, Girls Bronze and Girls Silver classes! She describes her coaching style as energetic, tough, and positive. What Marcie loves most about coaching gymnastics is that it gives children the opportunity to gain confidence and strength while building relationships with other athletes. When asked what event she loves most, she said, "I love any event that is difficult for our athletes because it is an incredible experience to watch them succeed. I love when the kids succeed at something that they have been working towards because you've seen them gain so much confidence through their own successes." She describes working at ASI as a very rewarding experience.
This past December, Marcie graduated from The University of Texas at Dallas with her Bachelors of Science in Child Learning and Development. In her spare time she loves reading and volunteering. She aspires to work with children and help empower them.
Her family and co-workers, alike, know that she is already making a difference everyday in the lives of her students. We are so lucky to have Coach Marcie!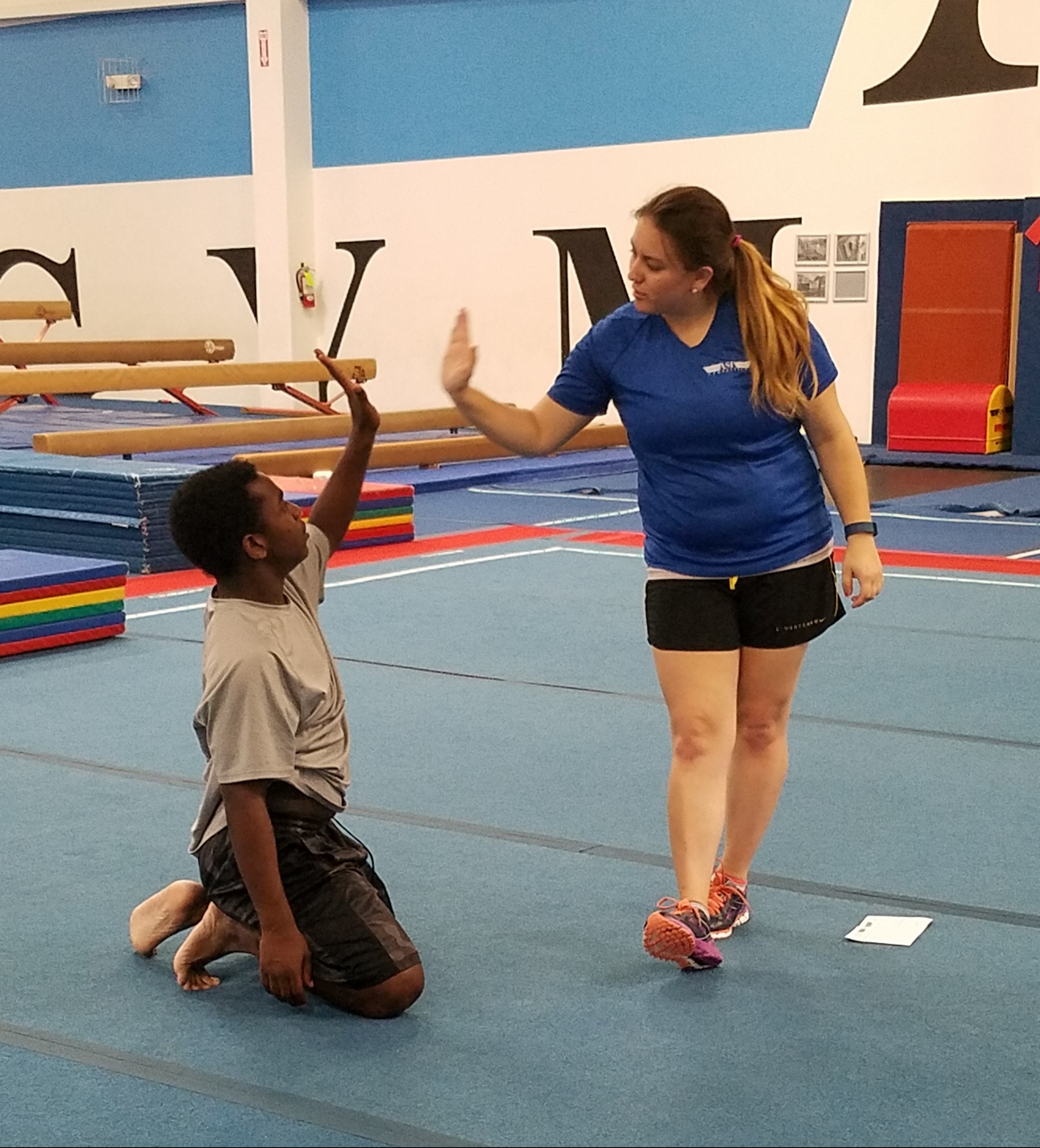 Keller
Sabrina is one of the many versatile coaches at ASI Keller. She coaches everything from Tiny Tots, Girls Gymnastics, Boys Gymnastics and is one of the few certified Gymmie Kidz coaches. Sabrina has been working with peers who have special needs since the 3rd grade. "Energetic, Positive, and Gymmie-Kid-Tastic" are the three words that describe her coaching style. Sabrina has been involved in the wonderful world of gymnastics since age 5! She began taking recreational classes at Cypress Academy and from there took her acrobatic skills into cheerleading and was a line member on the drill team at Timber Creek High School.
Gymnastics is great for kids because "it teaches discipline and encourages a healthy and active lifestyle," says Coach Sabrina. She loves working for ASI because of how the coaches all work together to improve their knowledge in a sport that is constantly changing to ensure that they are providing the best gymnastics to every child that enrolls at ASI. It is in her words "a gymazing work environment!" Sabrina is also a part of the Fun Product staff. She works Camps, Parent's Night Out, and Birthday Parties. As the school year comes to an end, she hopes to see everyone attend camp this summer because it is one of the things she wishes she was able to attend when she was younger, but was never able to until her middle school cheer held a fundraiser and it was tons of fun! We are so lucky to have Coach Sabrina in Keller even after she graduates high school in the Spring.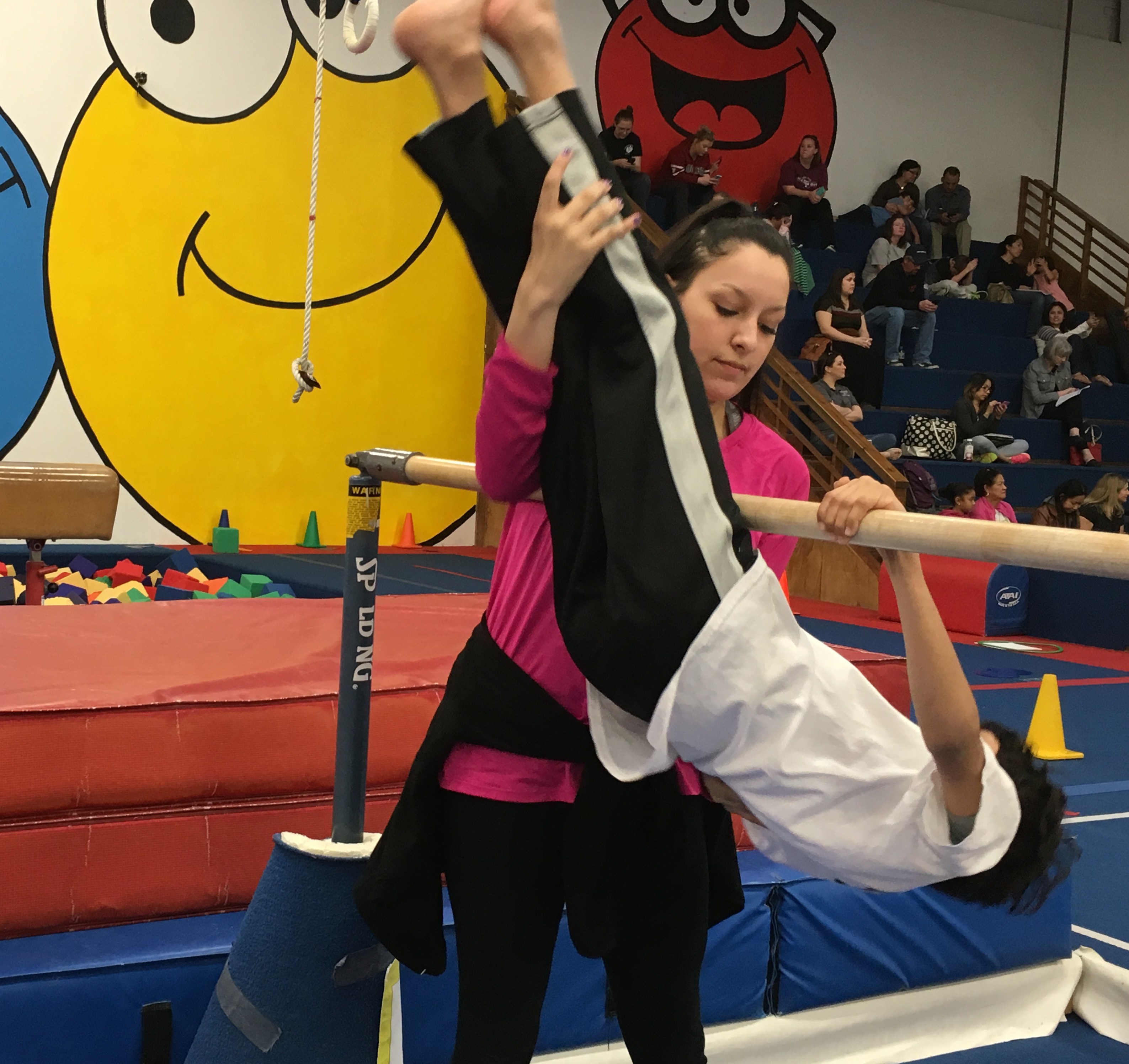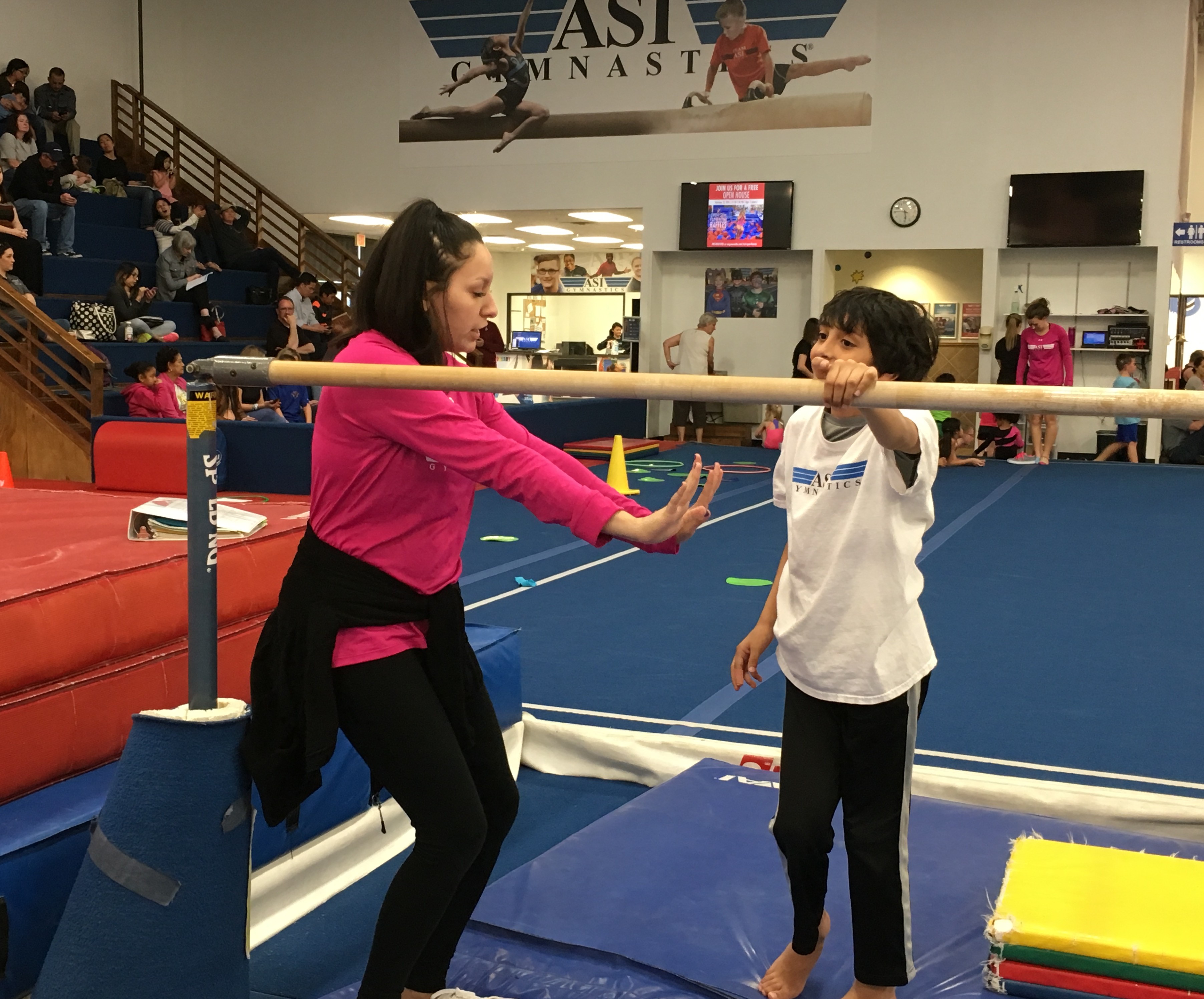 Lake Highlands
Shannan has been coaching Girls Silver and Girls Gold classes at ASI for about 7 months. Shannan also coaches yoga and loves to dance. Dance is a huge part of her life. She is currently on a latin dance team where they rehearse and attend dance socials twice a week. Shannan has said that the best part of working with kids is that you get to see your kids every week and witness their improvements and progress consistently. When Shannan was asked to sum up coaching at ASI in five words she said, "fun, energetic, friendly, rewarding and inspiring."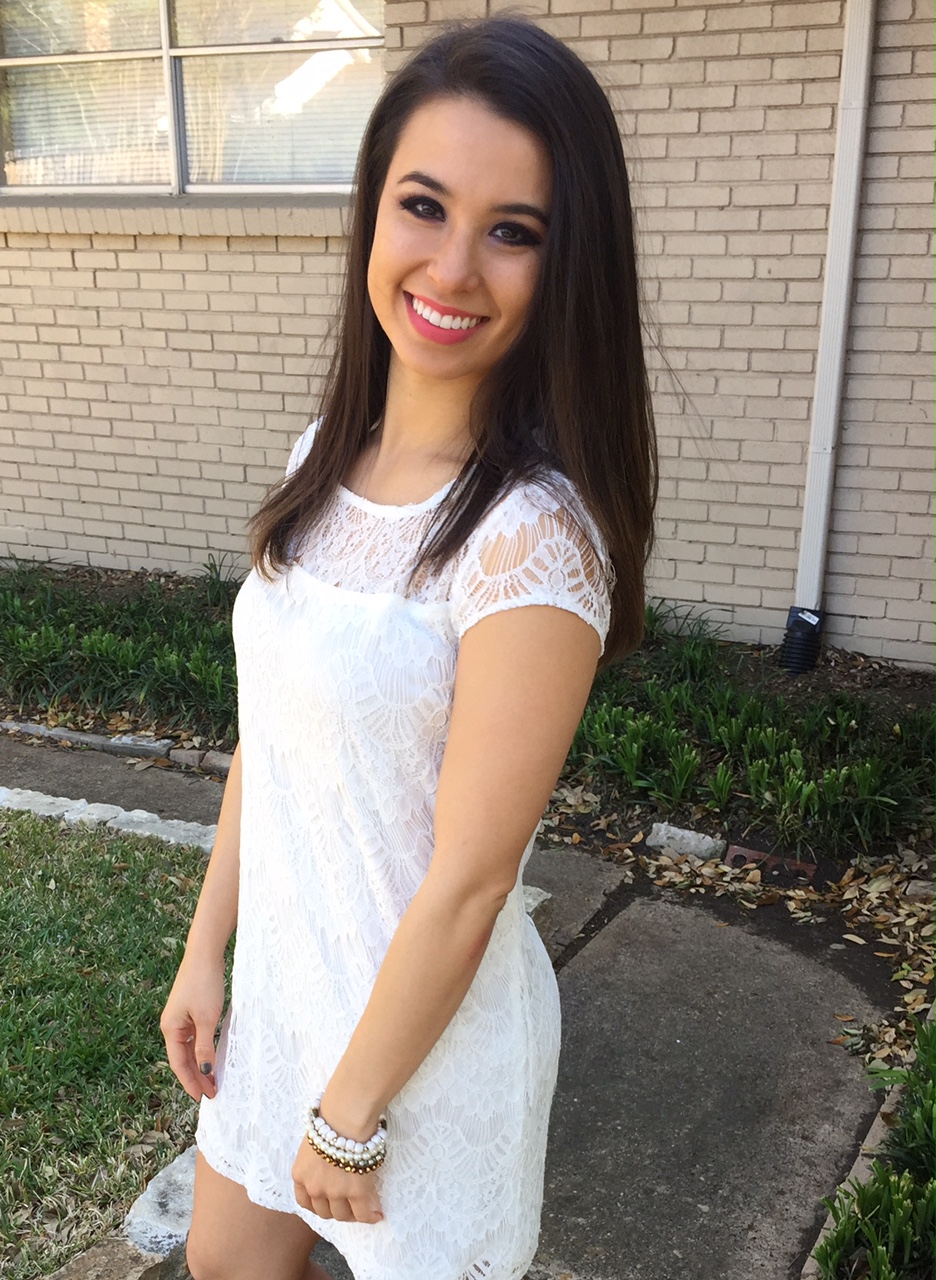 Mesquite
Alexander, or as his kids call him, "Coach Alex", has grown up in the world of gymnastics! After spending the majority of his childhood competing in gymnastics, he thought it was time to share his love of the sport by coaching others. Alex started coaching at ASI a little over eight months ago, and absolutely loves it! Alex loves working at a place where the "kids are always smiling and happy to be here."  When it comes to gymnastics, Alex thinks, "The sport of Gymnastics can be a lot of fun, a great place to make friends, and just an overall great sport to learn!"
Coach Alex's coaching style to him can be summed up into 3 words, "Energetic, Crazy, and most of all FUN!" The kids at ASI Mesquite would have to agree! His fun attitude creates smiles and laughter through out the gym. Even though he has not quite hit a year mark at ASI, he is very involved in many products from coaching Boys Classes, Power Tumbling, Fun Products, and being our Facility Supervisor!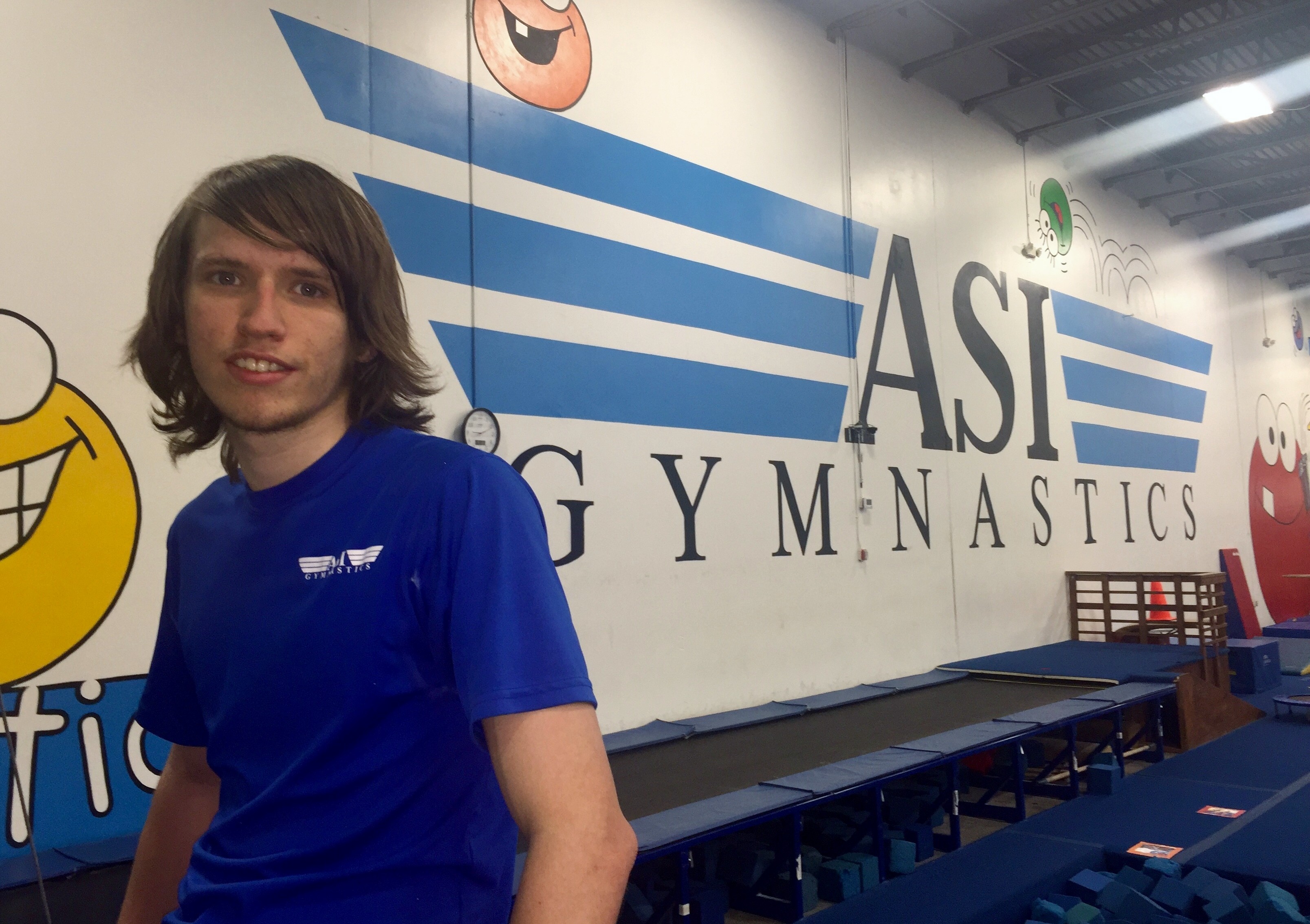 Plano West
Rico has been coaching at Plano West for almost one year! He coaches Boys Bronze, Girls Bronze, and Power Tumbling Bronze, Silver and Gold. He also coaches our Boys Team and After School Program! He graduated from Campbellsville University in Kentucky with a double major in Physical Education and Educational Ministry. His background with children includes 5 years spent with Project Transformation working the After School program and summer camp with kids in 1st – 12th grade.
Coach Rico describes his coaching style as legalistic, empowering, and challenging. He says the best part of gymnastics is the consistent challenges. "When a skill is too easy or too hard, there's always a new challenge or modification that can be made to cater to the needs of each gymnast." His favorite event to coach is floor because it demands a unique balance of upper and lower body strength. Rico uses gymnastics as a platform to teach his gymnasts that character is the most important skill in the gym! He emphasizes traits like perseverance, optimism, and self-discipline because they can be used in any arena of life. We love how passionate Coach Rico is about what he does and we are so lucky to have him at Plano West!
Rockwall
Jonny is a Senior Coach and part of the Leadership Team at ASI Rockwall.  He started his career with ASI in June of 2007 and he loves it more and more each day!  Jonny currently coaches classes in several programs that include Tiny Tots, Kidz Gym, Girls Gymnastics, Boys Gymnastics and Power Tumbling.
Before coming to ASI, Jonny was a national and international competitive figure skater for 16 years.  He has extensive training in numerous areas such as ballet, weightlifting, ballroom dance and yoga – just to name a few!  After leaving the competitive skating world, Jonny and his wife, Moriah were hired as principle performers for Disney on Ice.  They did this for 2 years before hanging up their skates.  He and his wife are very involved with their church and teach the 6th grade Sunday School class every Sunday.  Jonny also has a huge love for professional wrestling.  He is himself a pro wrestler with the CFW (Christian Wrestling Federation) in Fate, TX.  This has allowed him to join two things he holds dear to his heart – his faith and wrestling.  The CFW is an outreach ministry that uses pro-wrestling as a tool to spread the word of God.
Coach Jonny loves coaching all classes but he will tell you himself that he is a power tumbling coach at heart.  When I asked him why power tumbling he said, "It is my passion.  I love the excitement – it's like a fast paced thrill ride!"  When you watch Coach Jonny with his classes you see the technicality that he puts into every progression, the passion he has for the sport, and most importantly, you see the FUN he brings to each and every kiddo on the floor.  Jonny has 1,000 reasons why he loves coaching but when asked, he said "I love the structure and attention to detail that is carefully built into the product, I love the amazing people I work with every day and the people I have had the opportunity to work with in the past (which includes my best friend and best man at my wedding, (Coach Cris at ASI Allen), but most of all I LOVE the kids!"  Jonny said coaching at ASI is the "BEST JOB I'VE EVER HAD!"
We are beyond blessed to have such an amazing, dedicated and inspirational coach at ASI Rockwall.  Congrats on 9 years of coaching and ASI Rockwall is looking forward to many more!

The Woodlands
Breion is an amazing coach at ASI The Woodlands. He has been with ASI for a year now and coaches Power Tumbling. His favorite classes are Power Tumbling Gold and Advanced Gold. Coach Breion describes his coaching style as "Technical, Supportive, and Funmazinglytastical." The two things he loves about coaching are the kiddos and when a student learns something new. He says, "that is the absolute best feeling; when the both of you can experience a shared moment of accomplishment after all the hard work had paid off." He also loves the kids. They keep him laughing and on his toes 90% of the time!  We asked Coach Breion why he thinks gymnastics is so great for kids and he said, "one of the best things I've known ASI to do is offer a kind of targeted learning. A student can come in with a certain skill or skills that they really want to learn and ASI/the coaches then create and environment that focuses on teaching those specific skills."
Coach Breion currently attends Sam Houston University and to stay fit he "catches kids and flips 'em over!" Breion has tumbled pretty much his whole life! He has always loved flipping around and jumping off of things. His mom was a high school cheerleader which got him into tumbling and he says that the Power Rangers did the rest. His long lost dream is to be the Blue Power Ranger!! The Woodlands is so blessed to have Coach Breion!!