Allen
Brittany was initiated into the ASI Allen tribe about 3 months ago and has gotten her hands dirty with classes and driving the van for Gymnastics After School. Brittany enjoys reading Harry Potter and doing yoga to maintain a healthy lifestyle. Growing up, she did karate, cheer and dance. She enjoyed being active so much she received her Bachelors of Science with a focus in Recreation and Dance from Southeastern Oklahoma State University.
Brittany started her career with children by babysitting, nannying and volunteering at her church's children ministry. Afterwards, she wanted to take her career a step further and became a lifeguard, where she taught swim lessons to toddlers and babies. When she saw an ad online, she decided to join the ASI Allen tribe.
Coach Brittany teaches Tiny Tots and Girls Gymnastics. Her favorite event to coach is bars. Her coaching style is definitely safe, structured, and fun. Brittany believes gymnastics is great for kids because "it boosts their confidence" and "a love for staying physically active!"
Brittany loves coaching at ASI because "the environment is fun and positive. I always love coming to work! You meet fantastic friends and wonderful kids."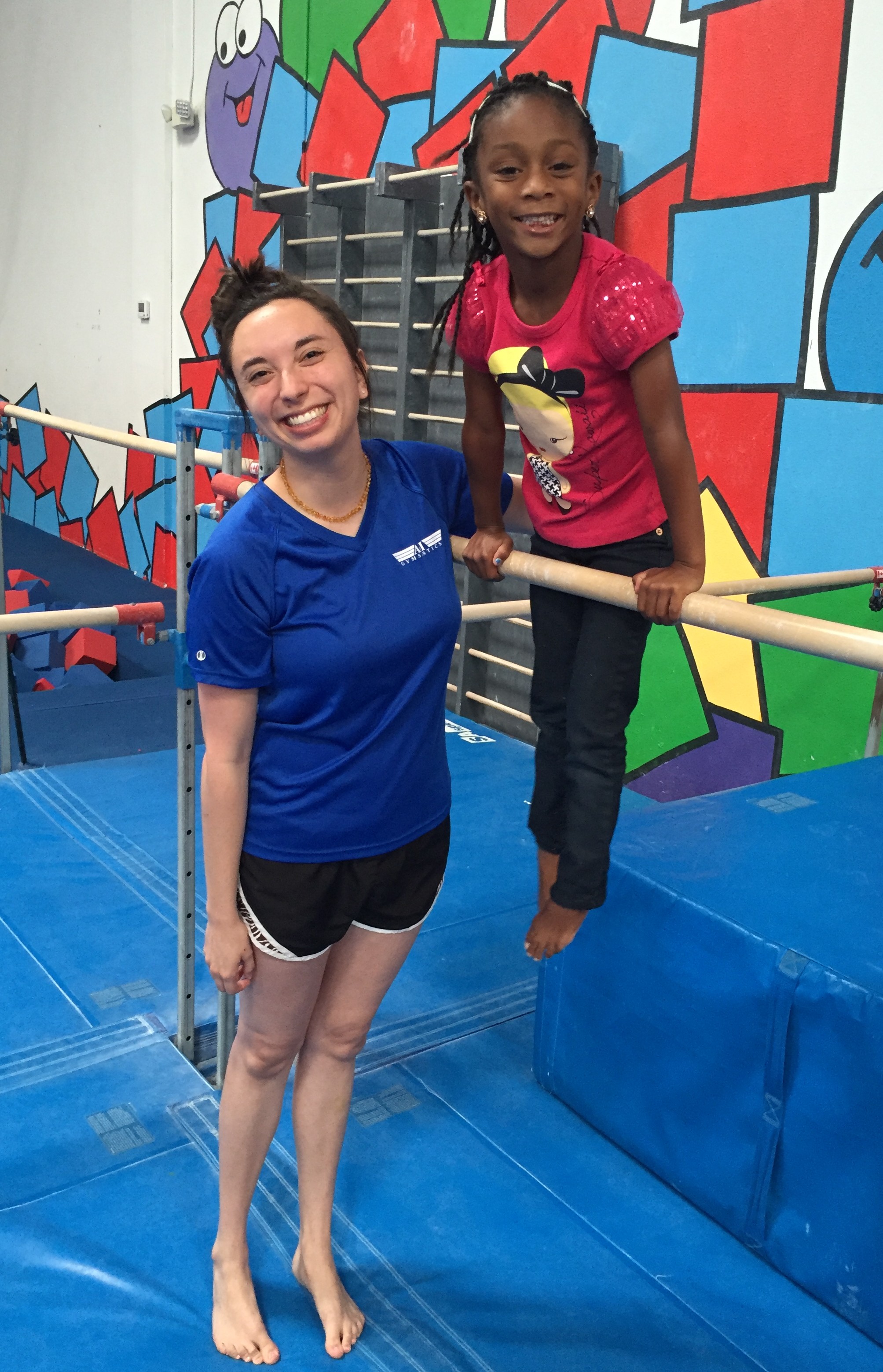 Arlington
DaBrana is an amazing, enthusiastic, and thoughtful coach. She always goes over and beyond when it comes to her students. She knows all of them by name and they are thrilled when they see her standing at the door to greet them with her contagious smile.  She coaches Tiny Tots, Kidz Gym, Girls Gymnastics, and will be gaining a team of her own this season. She is the epitome of someone who is eager and always willing to take on more responsibility.
Dabrana loves that she can be the person to make an impact on a kids gymnastics career. Watching the kids progress and seeing them get better is one of the most gratifying feelings as a coach.  During her four years of working at ASI Arlington, she has gained a huge respect for the sport of gymnastics. She knows the parents depend on her to provide their kids with the necessary tools to be successful in their gymnastics career and she prides herself in knowing that what she does matters.
ASI Arlington is lucky to have Dabrana as part of their ASI Arlington family.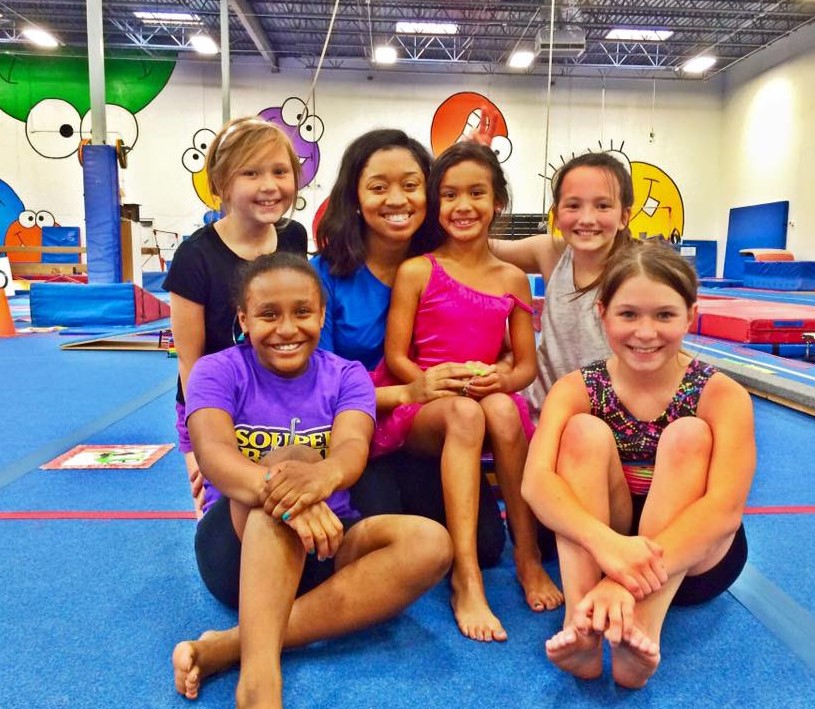 Cypress
Hi! My name is Gerrad, and I feel that I am a fun, productive, sympathetic teddy bear of a coach. I am always 100% when it comes to coaching. I want to teach with passion, so when it comes to discipline and coordination, it is so awesome to see them when they do a skill and they perfect it at such a young age. Some of the reasons why I coach at ASI is I've always wanted to work with kids. Seeing how I am a big guy myself, I feel great pride when one of my kids perfects a skill and I see them progress in the program. I love my job and I wouldn't want to work anywhere else.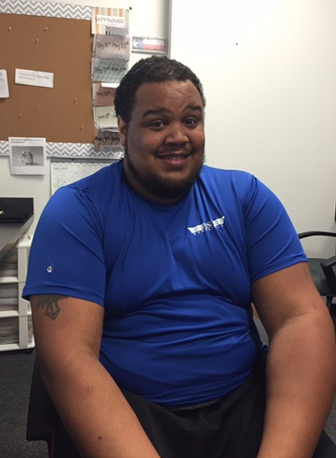 Firewheel
Jaime has been coaching for ASI Firewheel for four months now, but has a long history with ASI Gymnastics. He has been a judge for our Boy Meets for the past six years and decided to apply for a coaching position after his brother, Tomas, told him how great it was working here. He said, "I thought it would be great to stay in contact with the sport and to help all the kids learn about the sport." He describes his coaching style as energetic, consistent, and fun. We would have to agree with him!
Outside of ASI, Jaime attended the University of North Texas and has been an avid soccer player for the past 9 years. This isn't his first time coaching, in fact he has coached boys soccer and both middle and high school gymnastics. His favorite event to coach is pommel horse. When asked what he loves most about coaching he said, "I love being around the sport and being able to teach kids new skills, because I seeing the smile on their faces when they learn something new or they perfect a skill they have been practicing on for quite some time."
Currently he coaches Girls Bronze, Boys Bronze and Power Tumbling classes! His students and co-workers agree that he's always positive and we enjoy having him in our gym.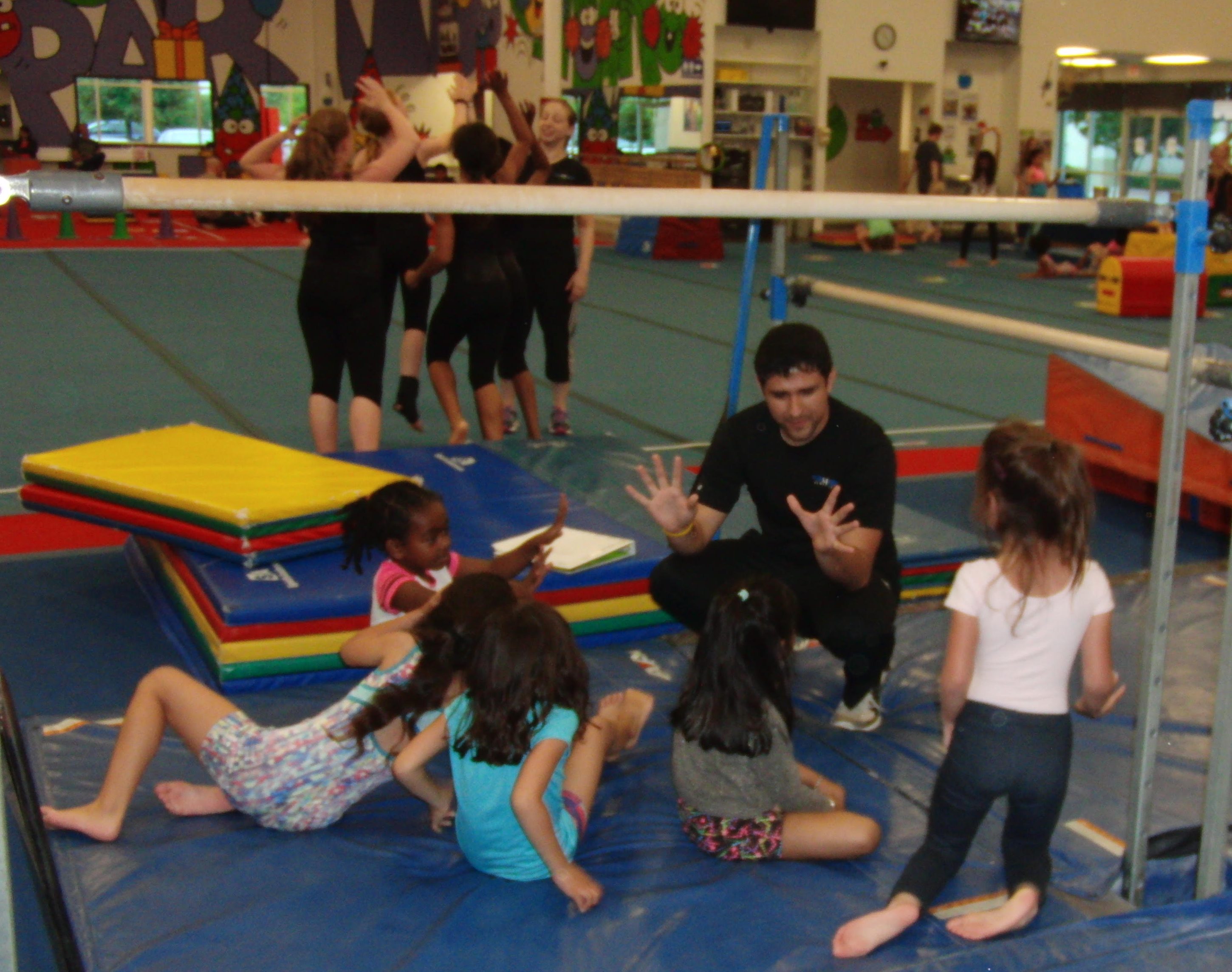 Keller
"Technical, positive, and adaptable" are three words to describe Kiersten's coaching style. She coaches everything from Tiny Tots and Kidz Gym to Girls and Boys Gymnastics, and those three words definitely define a coach that is needed to tackle all aspects of these programs. She loves coaching at ASI because she knows that coaching impacts a child's life greatly. Not only does it help her stay positive and able to build a relationship with both the child and parent to provide a safe and fun environment for the kids, but she has learned so much about how every child is different and that they are all gifted and talented in their own ways. She aspires to be a part of the stories that the children she coaches tells down the line about their happy childhood memories!
She has been working in the sport for over 9 years and has noted that gymnastics is great for kids because "it works with so many different aspects the child needs in life. It is great for fine & large motor skills, social and behavioral skills. It also allows the students to become disciplined in a sport that focuses on body control and movement that helps in all other sports." Keller is lucky to have a passionate coach such as Kiersten who strives to impact kids lives the way that she does each and every day.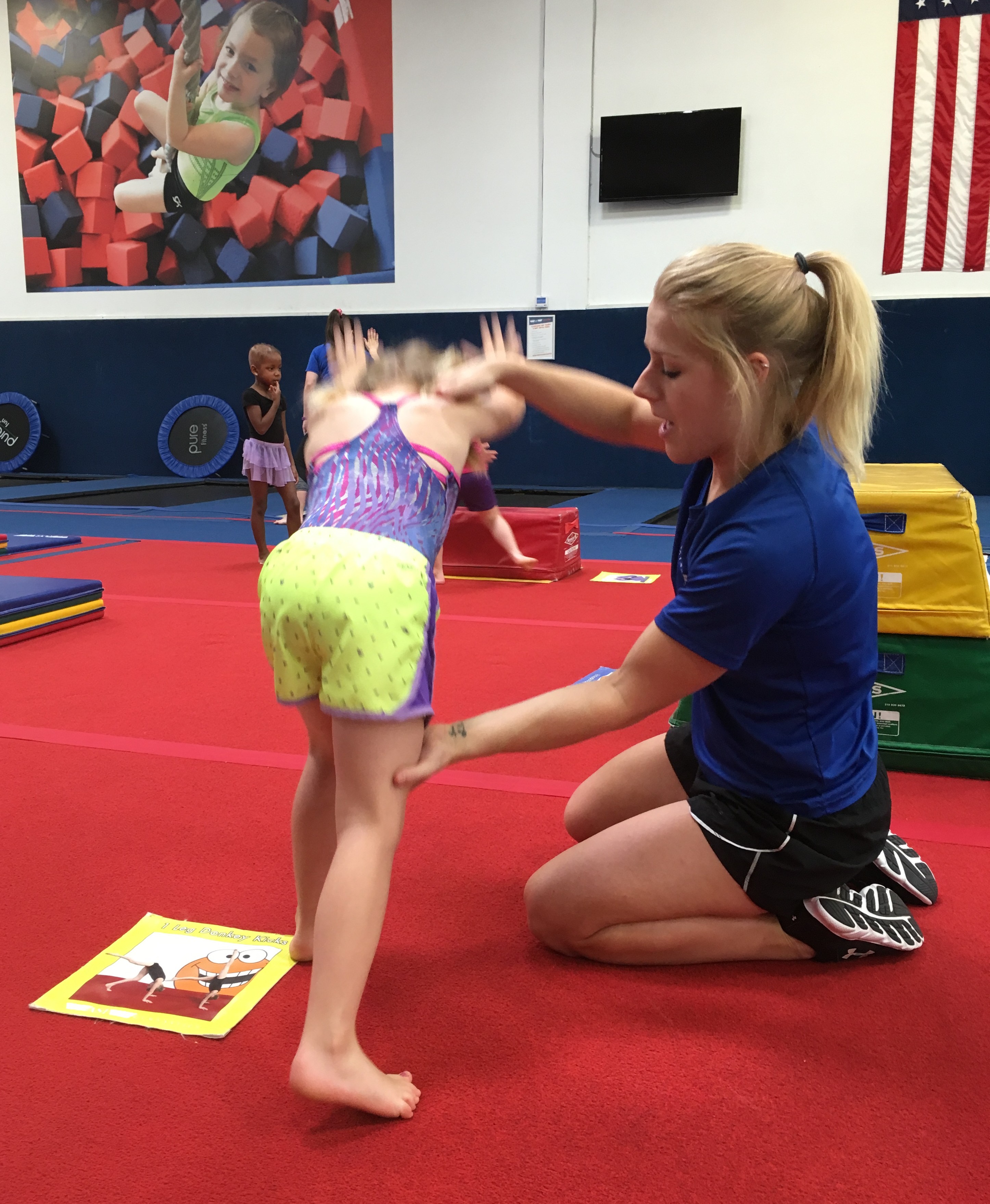 Lake Highlands
Jasilyn is a fun, energetic, 27-year-old mother of four. She has worked on and off at ASI for the past 3 years. Jasilyn is currently coaching Tiny Tots, Kidz Gym, Girls Bronze and Girls Silver classes at ASI Lake Highlands. In 2014, Jasilyn had to leave ASI be a stay at home mom. When she decided to start working again she wanted to come back to ASI because of the staff and the wonderful kiddos.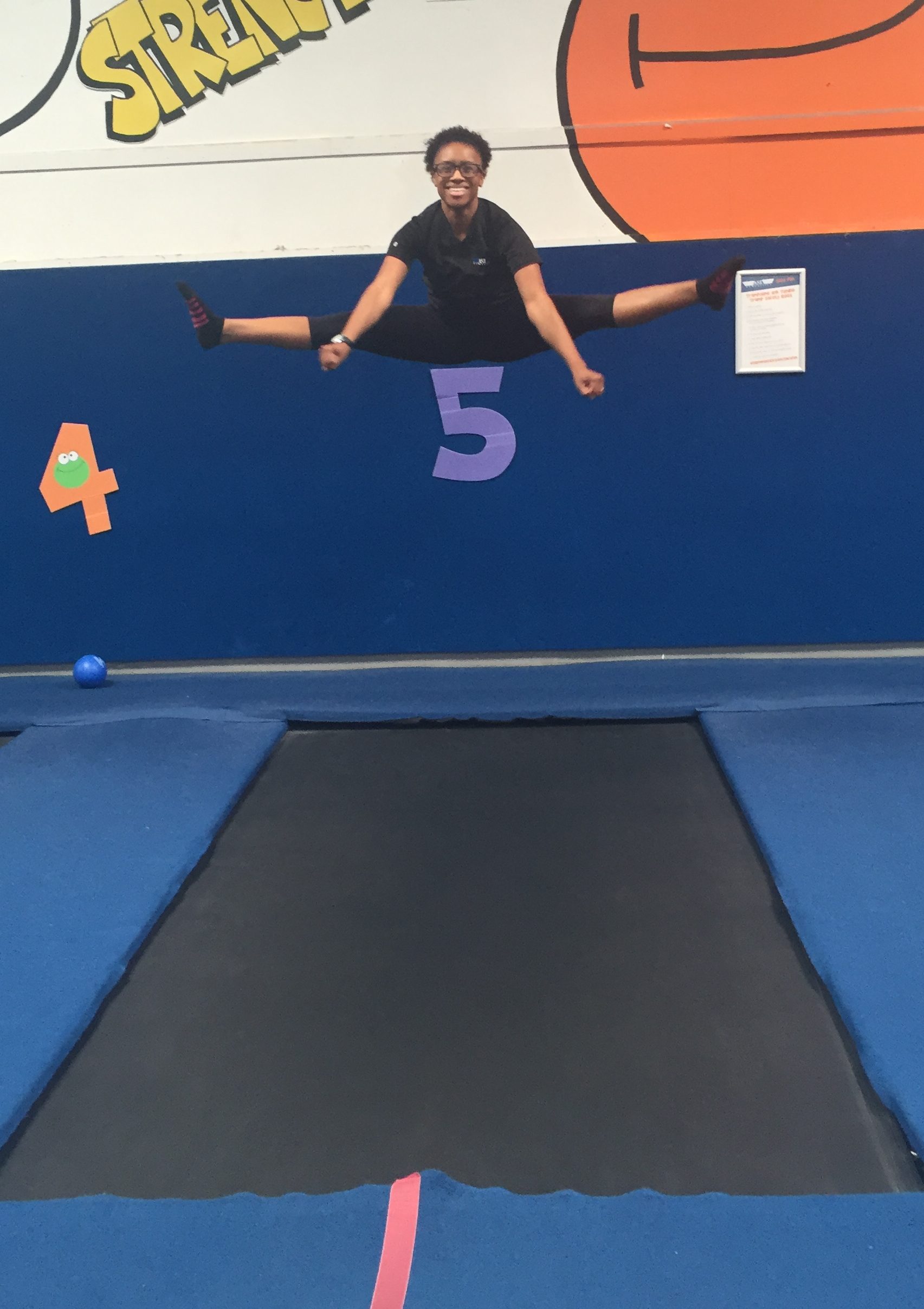 Mesquite
Chloe at ASI Mesquite can brighten anyone's day with her sweet, fun, and loving personality! She has been coaching at ASI for almost a year now, and absolutely loves it. She coaches a wide variety of classes and fun products, including Kidz Gym, Girls Gymnastics, Birthday Parties, Open Gyms, and even PNO! Before ASI Chloe spent many years babysitting, working youth' soccer camps, and working with the youth program at her church. Chloe loves getting to work with kids every day as she told us,"Kids are so fun. Going to work brightens up my day!" According to her coworkers, they adore working with Coach Chloe as much as her kids do, "We love having Chloe as a Teammate, she is always so upbeat, and never stops smiling!"
Chloe loves coaching Gymnastics at ASI, and feels Gymnastics is so great for kids because, "It teaches them discipline, keeps them active, and gives them socialization." Chloe sums up her coaching style into three words " Energetic, Encouraging, and Structured."  Chloe stays active and fit by doing kickboxing, and running! She even did Gymnastics at ASI as a child, and played on a volleyball team.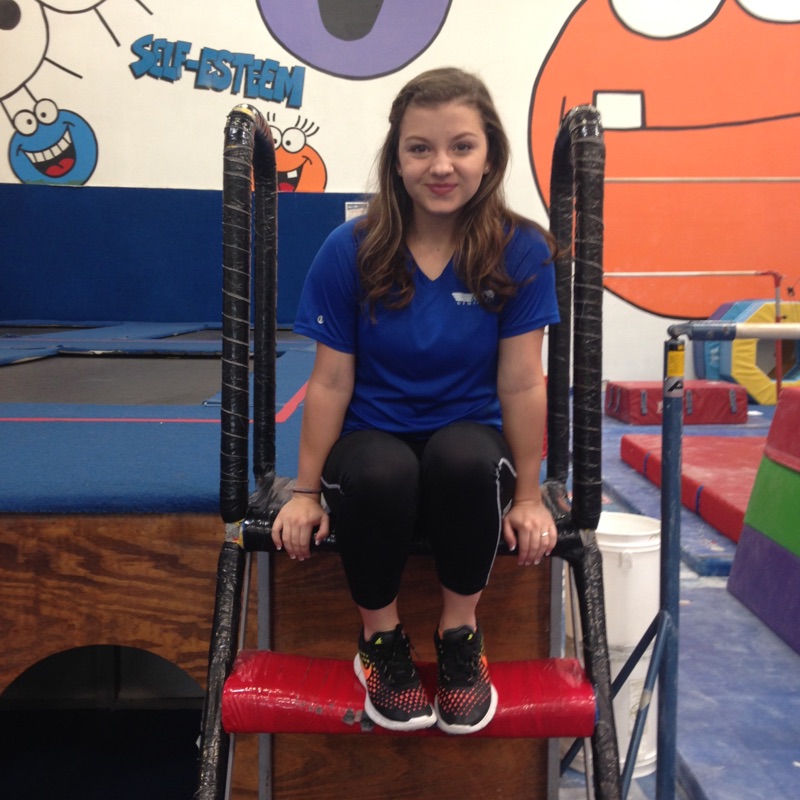 Plano West
Sean is one of our amazing and energetic coaches at Plano West! We have been lucky to have Sean coaching here for the past year! He is a Boys Gymnastics coach and also coaches Gymmie Kids and Gymnastics After School. He just graduated from Plano West High School and is planning to attend Brookhaven College in the fall! When he isn't coaching, he enjoys hanging out with friends, watching hockey, and volunteering at Emily's Place.
Coach Sean said what makes gymnastics great is because it is a self-motivating sport. "You have to push yourself to be the best that you can be." He describes his coaching style as fun, energetic, and goofy. Coach Sean said coming into work at ASI is the best part of his day and seeing the kids always gives him a reason to smile! He has become such a valuable part of the Plano West team and we are so happy he is planning to continue coaching at ASI while attending college nearby! Thank you all that you do Coach Sean!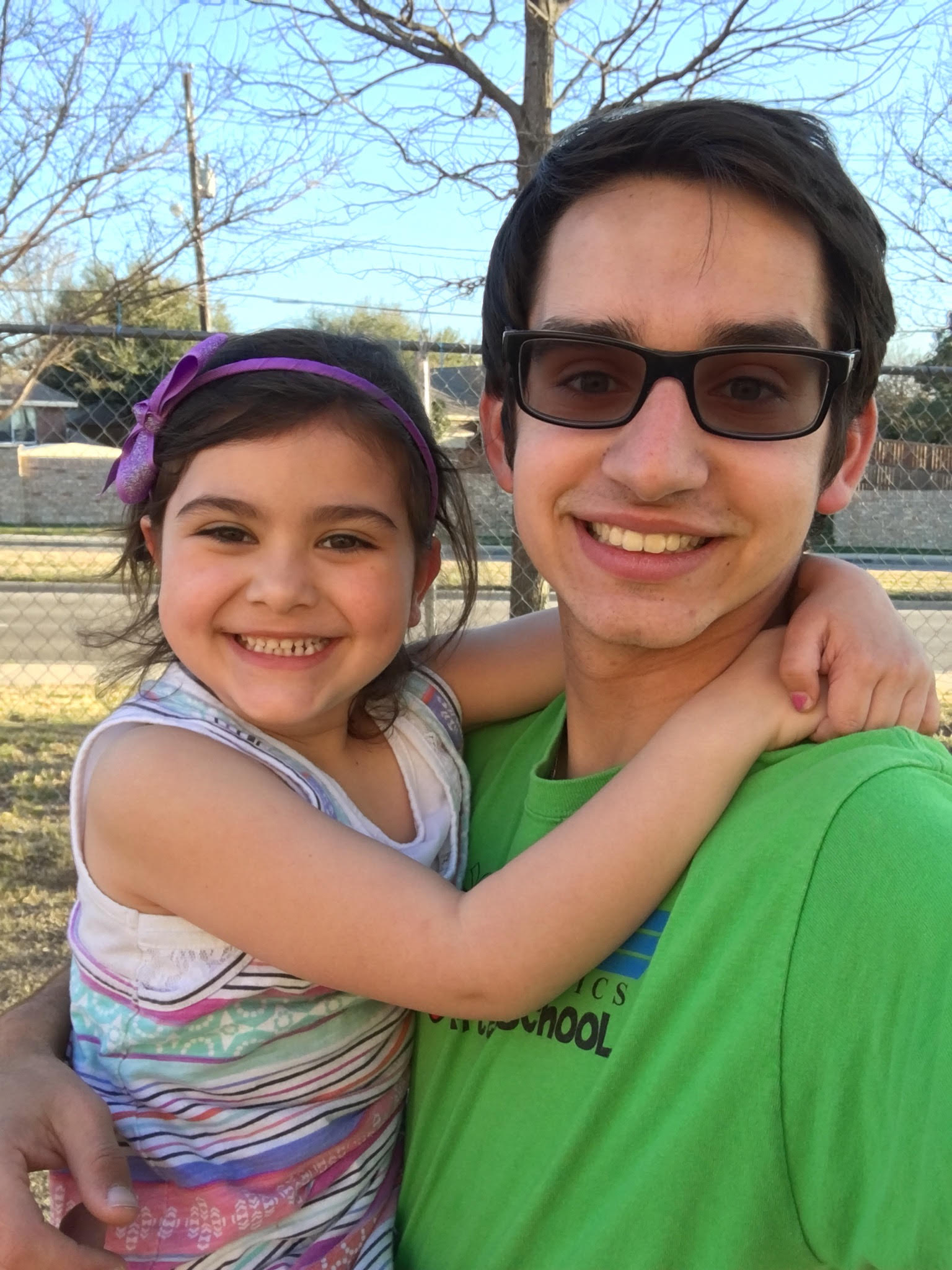 Rockwall
Summer has been with ASI Rockwall for 2 years and we couldn't be happier.  She currently coaches Kidz Gym 1 & 2, Girls Gymnastics Bronze and also works Open Gym, Parents' Night Out, Camp and Birthday Parties.   Summer is always safe & consistent when coaching her classes.  She loves the challenges she faces while coaching but most of all she love that she gets to share her passion for gymnastics with each and every child she coaches.  Summer believes gymnastics is a great sport because, "it helps improve social interaction, overall strength and coordination & builds your self confidence".
Summer's love for gymnastics started when she was 8 years old.  She was driving past ASI with her Mom one day and she said to her Mom, "I want to do gymnastics!" and she has loved ASI ever since!  She was on the team at ASI Rockwall for 3 years and one of her current co-workers (Coach Jonny) was even her Power Tumbling coach.  How cool is that!!!
Summer will graduate in June 2016 from Rockwall High School and plans to attend community college in the fall.   She has a lot of experience with children, from helping out in the nursery at church to babysitting her nephew.
When I asked Summer to sum up coaching at ASI, she said "my job is fun, rewarding, diverse, exciting and challenging…..and I wouldn't trade it for the world"!  ASI Rockwall is lucky to have Summer!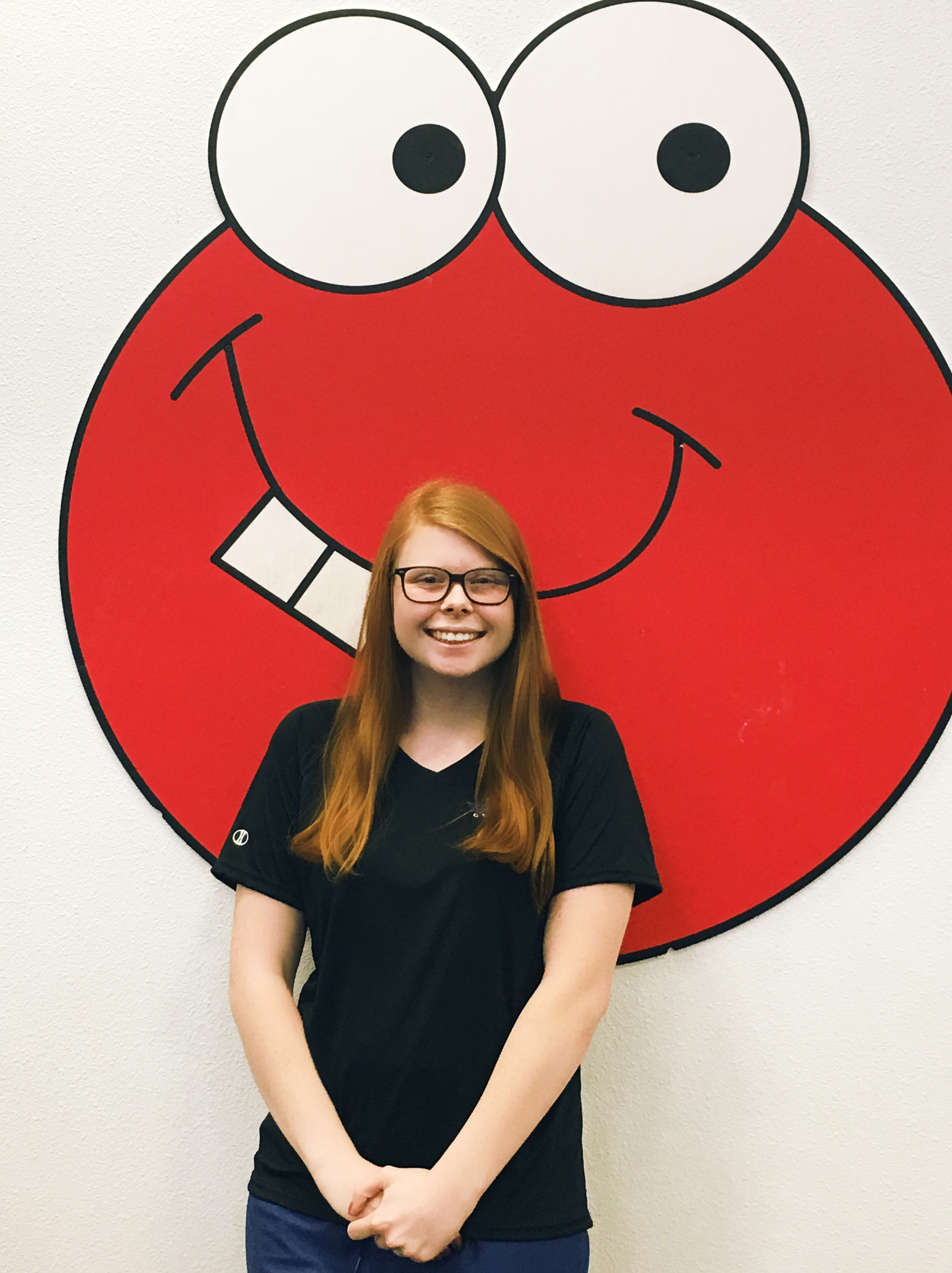 The Woodlands
Cassidy has been coaching at The Woodlands for a year! She coaches Girls and Kidz Gym classes. She is currently attending Sam Houston State University working on her education degree. Coach Cassidy has been in several organizations that mentor young children, so when she heard about a job at ASI she was interested right away!
Cassidy describes her coaching style as consistent, engaging, and motivating. What Cassidy loves most about coaching is when a student masters a skill for the very first time. She says, "I probably get more excited than they do!" She also loves the staff and says that they are like her family; that "no matter what I always feel taken care of and welcomed." She says that gymnastics is so great for kids because it helps them learn about hard work, goals, and how these things lead to success. The Woodlands is lucky to have Coach Cassidy!