Allen
Janae is one of the founding fathers of ASI. She has attended ASI Gymnastics for 12 years now and leaving the gym doesn't even cross her mind! Her first classes taken here were Tiny Tots with her mom, Angie. Angie also happens to be one of our awesome Sales Reps at Allen! Janae has progressed and advanced throughout all of the recreational programs ASI has to offer for girls. After Tiny Tots, she went through Kidz Gym, all of Girls Gymnastics, and is now in our Power Tumbling Advanced Gold class. Janae enjoys having a healthy, fit lifestyle. She enjoys cheering at basketball and football games, is in competitive cheer, and enjoys track.
Janae's passion is cheer. As she progressed and mastered tumbling, she still enjoys and loves being in Coach Cris' classes. She says, "he always gives me tips on how I could make the skill I'm working on better and helps me back up when I fall." Her favorite skill to do is a standing back tuck. One of the reasons she loves coming to ASI is because she loves being able to come and she loves "having the freedom to work on my skills and better myself for the future."
Angie found us back in the day when the world still used phone books!
Angie says Janae is, "perfecting skills she has already learned, and progressing on learning new skills." The Shields family has stayed with ASI because of "the flexibility in the classes, the attention, the safety and overall progression and advancement of her skill set."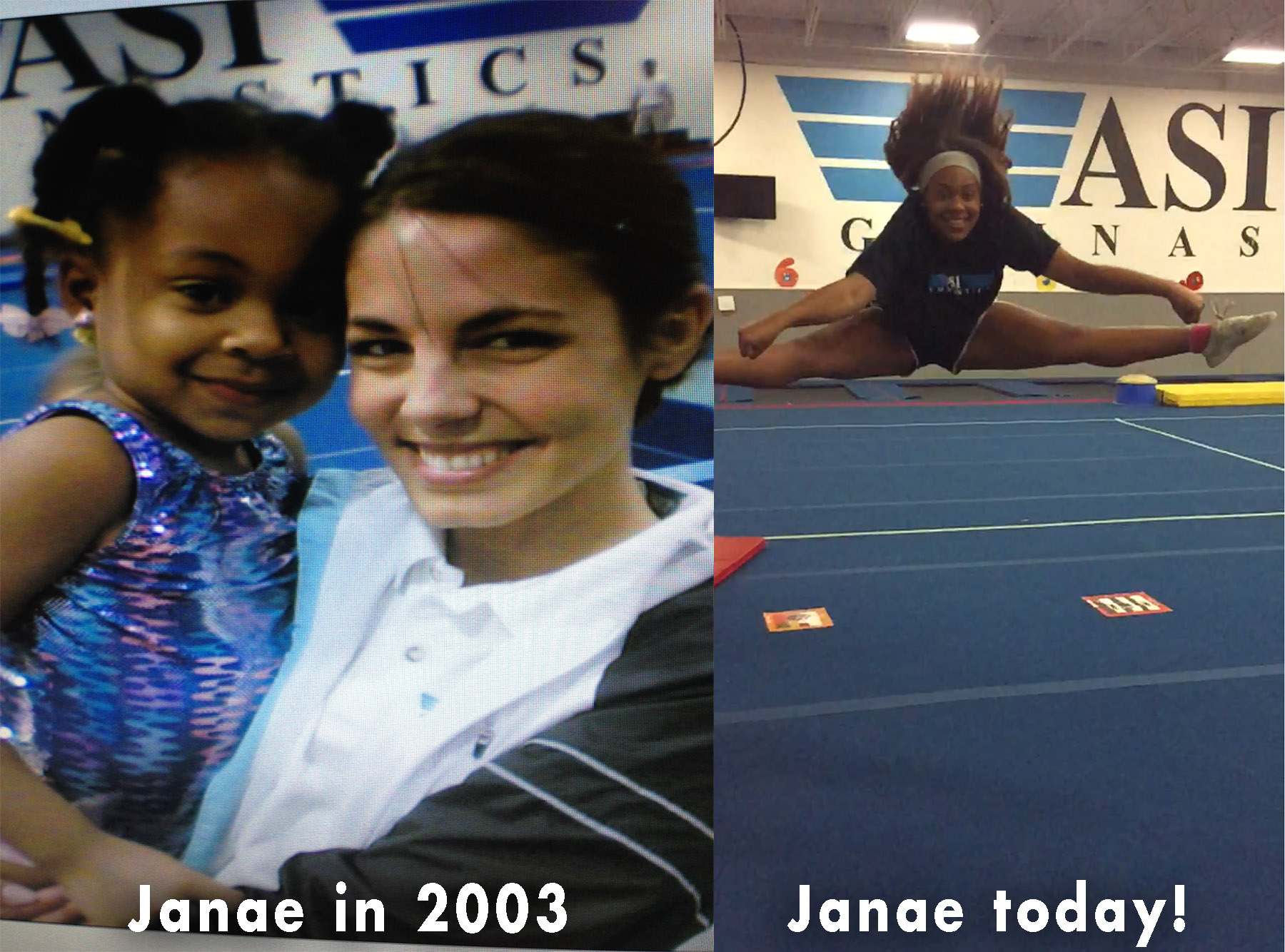 Arlington
Kayla has been enrolled at ASI Arlington since she was two years old. Her parents signed her up for a free trial class and they have remained valued customers ever since. Her progressions moved quickly due to her determination and fearlessness of trying new things.
Kayla looks forward to tumbling in her Power Tumbling Gold class every week with Coach James. This seven year old may be the smallest one in the class, but she can definitely hold her own. She has an awesome personality, and the parents love watching her during practice. She is not afraid to try anything and loves showing off what she's learned.
Kayla is also enrolled in our Girls Competitive team and loves competition season. She is looking forward to competing in Level 3 next season!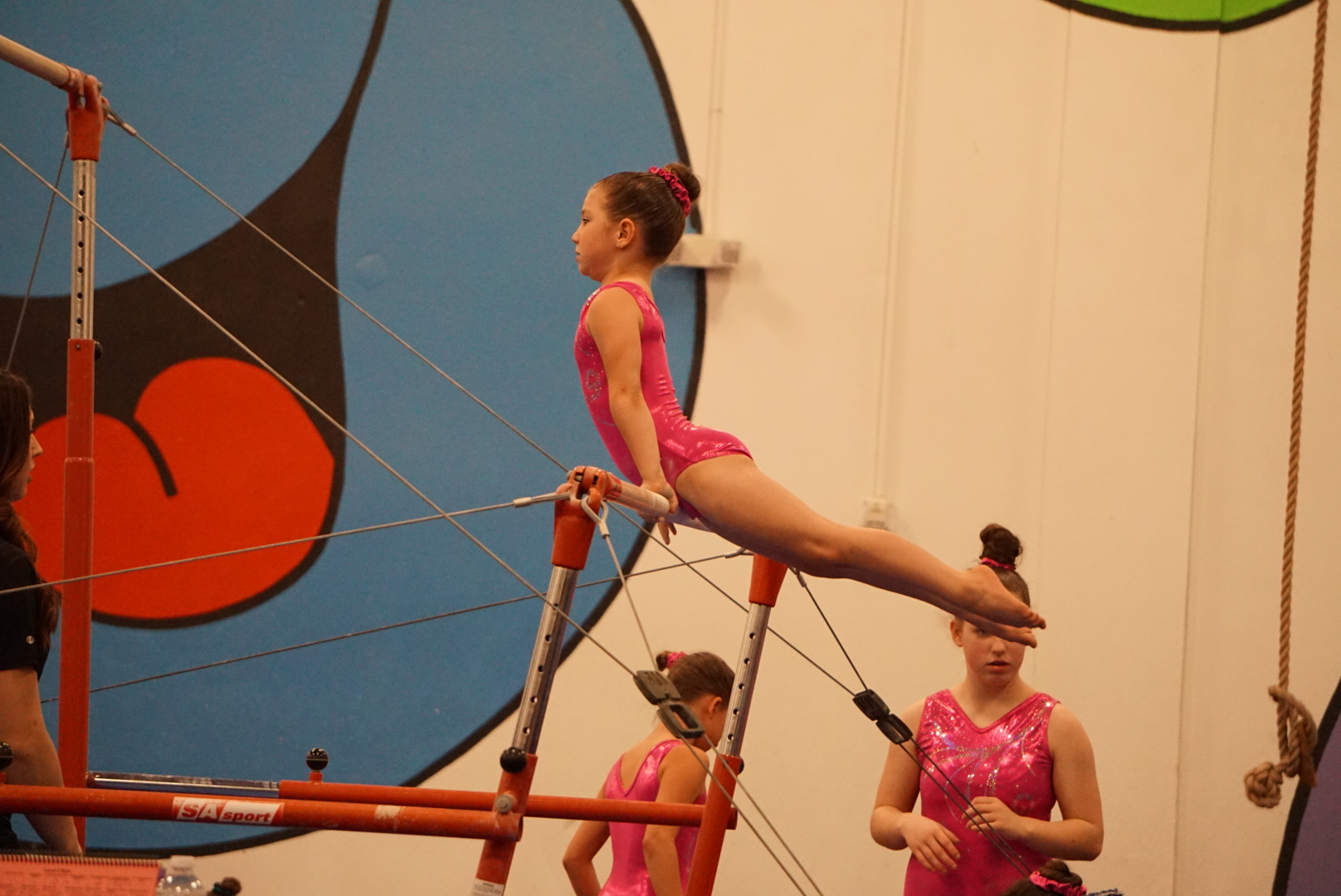 Cypress
Hi! My name is Jade, and I am a Level 2 gymnast. My favorite event is bars and one of the skills that I feel is my strongest is my back hip circle. I love gymnastics because it gives me a challenge to work on all of my skills the best that I possibly can. Coach Candace works with me every week to make sure that I can do my absolute best. My goal is to be the best at what I can do and move up to the highest level that ASI can take me.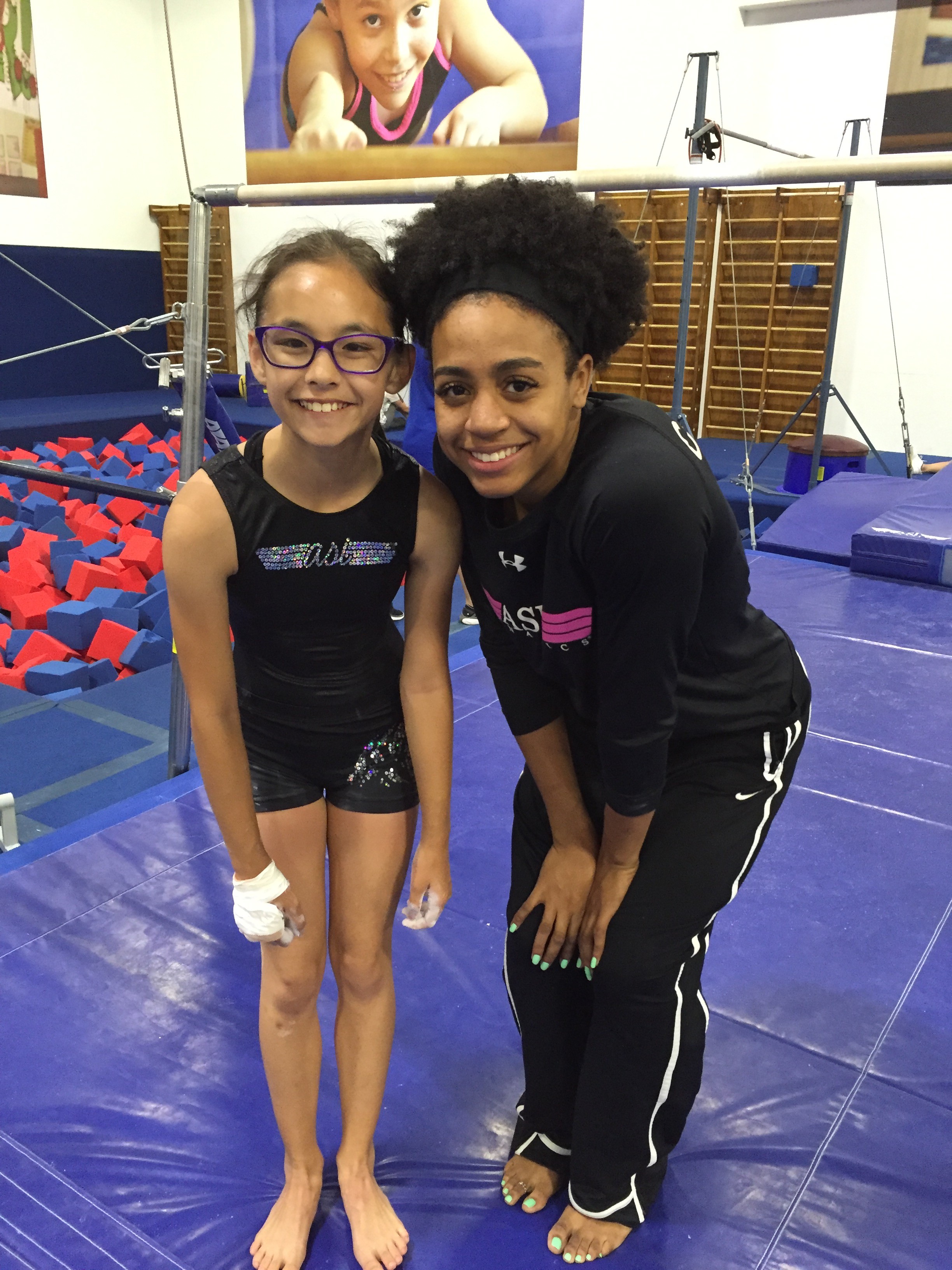 Firewheel
Danielle has been taking classes with ASI for four years now! She has always wanted to be a gymnast. She loves coming to class because Coach Reyna is so fun and hilarious. Danielle enjoys attending her weekly class and Parents' Night Out. Her favorite event is trampoline. Mom explained that they chose ASI because "they have such an inclusive program. Whether your child has special needs or not, everyone is always treated equally." Mom said that Danielle has gained so much confidence that she feels like she can do anything. Outside of ASI, Danielle also enjoys ballet.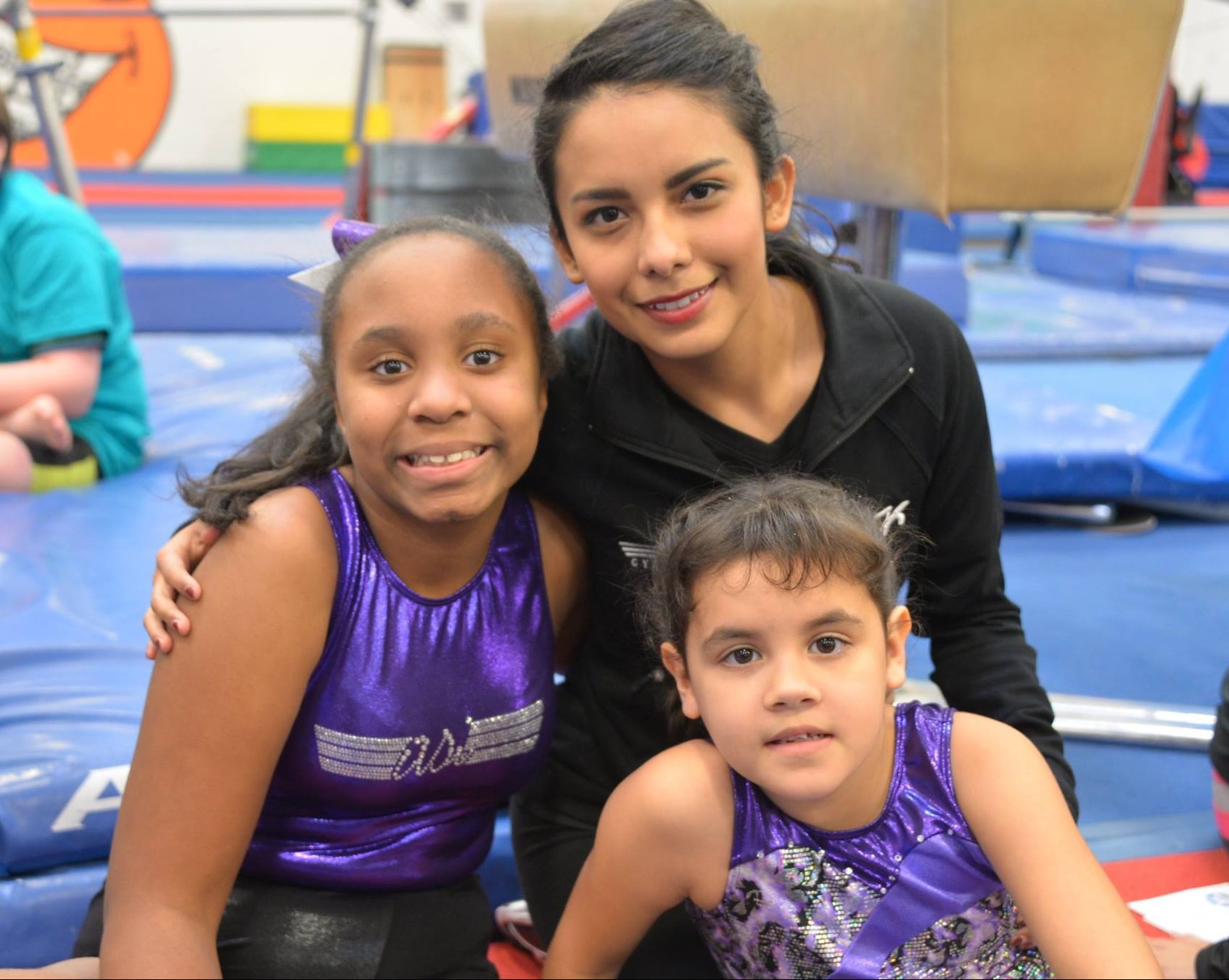 Keller
Strong, determined, and a future Level 1 Girls' Team member are a few ways to describe one of Keller's hotshots Arianna. Ari, as we call her, used to be shy and very quiet before starting gymnastics. Since she has been enrolled at ASI Keller, Ari has definitely grown out of her shell. In a little over a year, Arianna has been promoted from Kidz Gym Level 1 to Kidz Gym Level 2 to Girls Bronze and she's now currently enrolled in Girls Silver with Coach Kiersten! She is also enrolled in Power Tumbling Silver with Coach Val at the age of 5! Alicia, Ari's mom, has noticed that Ari has "gained both confidence and strength" since being enrolled in gymnastics. "She practices everyday," noted Alicia. It's no wonder that she has progressed through four levels in two different programs so quickly!
Ari's favorite event is bars! She loves Coach Kiersten because "she helps me with a lot of the skills that I don't get right away." Arianna also mentioned that "she's really nice and pretty." Ari loves coming to gymnastics because she "wants to be on the team like the big girls." We can't wait to see what Ari accomplishes this year! There is no doubt that she will competing in the near future!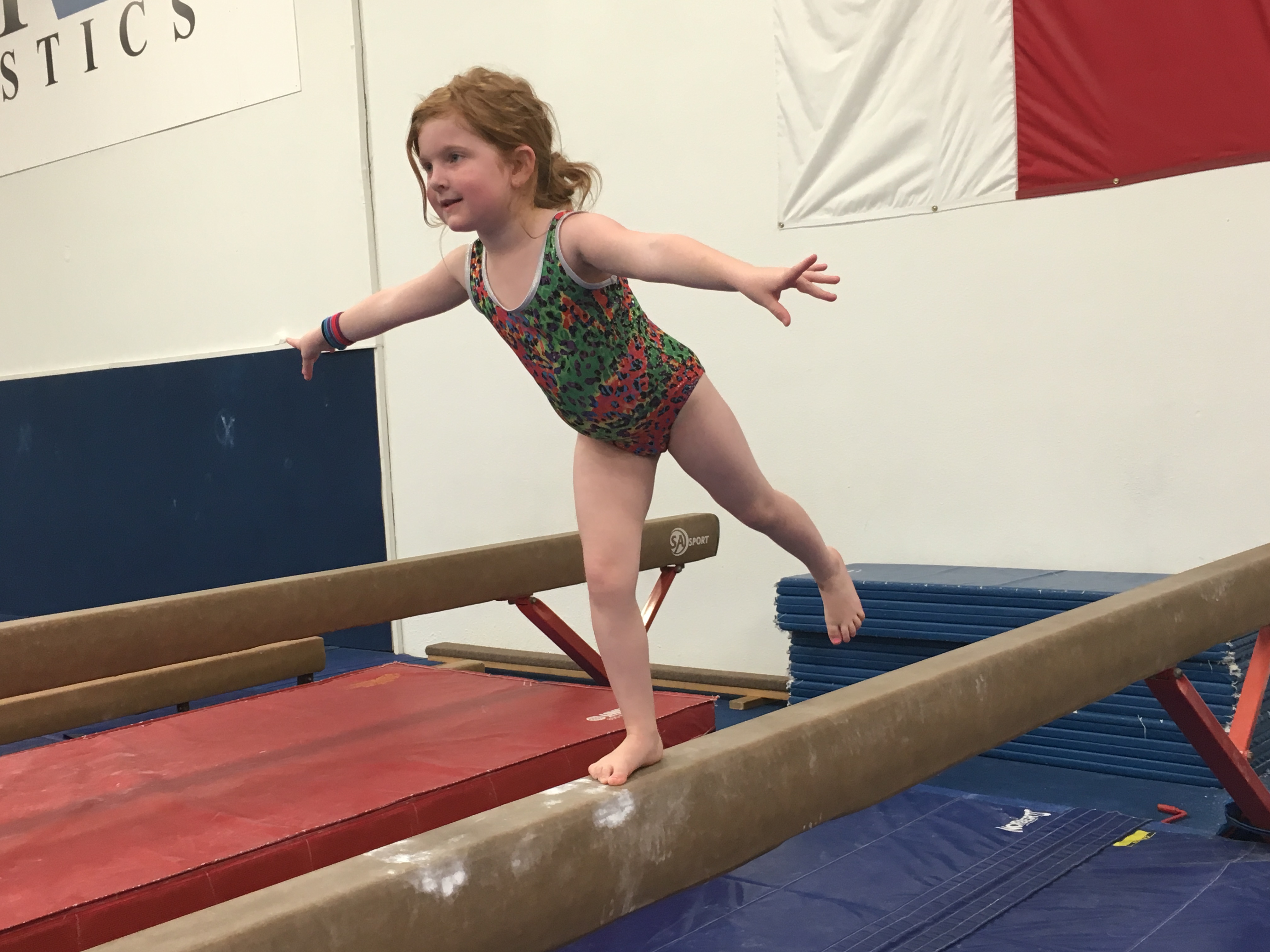 Lake Highlands
Seven-year-old Riley Koshkin has been taking gymnastics classes at ASI Lake Highlands for over four years. She is currently in Girls Gold with Coach Libby. Riley is also in soccer, softball, basketball, tennis, and swimming. When we asked Riley why she loves gymnastics she said, "I think that my teacher is nice. I like to get exercise. Gymnastics is fun for me. I love to jump on the trampoline". Her favorite events are bars and trampolines.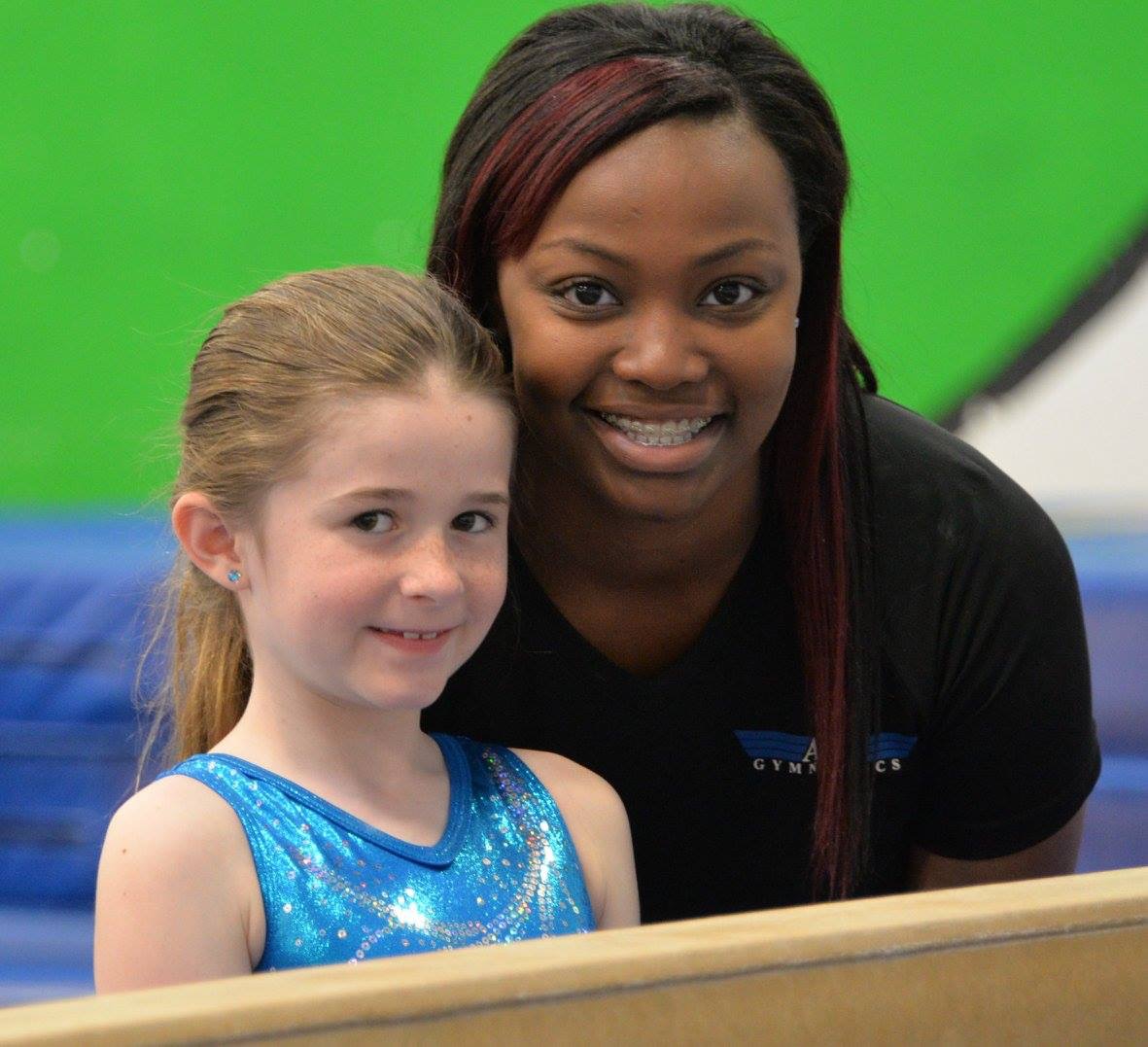 Mesquite
Two-year-old Gentrie loves coming to "nastics" as she says it.  Gentrie has been enrolled in Tiny Tots  for almost a full year now, and brightens everyone's day when she is there with her sweet, sassy, and bubbly personality! One of Gentrie's favorite things about coming to Gymnastics is Coach Carly. "Gentrie loves walking in the door and seeing Miss Carly's Face! Miss Carly has taught Gentrie how to hang on the bar, do a flip, backflip, swing on the rope, and so many more things!" Gentrie's favorite thing is getting to learn new bar skills!
Gentrie's mom says, "I love bringing Gentrie to gymnastics because she is learning something new every week! She is learning how to interact with other kids her age. She is continuing to learn how to share and take turns. She is learning how to take care of her body and perform all different types of stretches. I love that she is able to learn these things at such a young age!" Gentrie's sweet little laugh definitely brightens up ASI Mesquite every Thursday when she comes to class! Coach Carly loves getting to have Gentrie as a student, saying that "she is always so sweet, and works hard during class. Gentrie brings so much joy to my day!"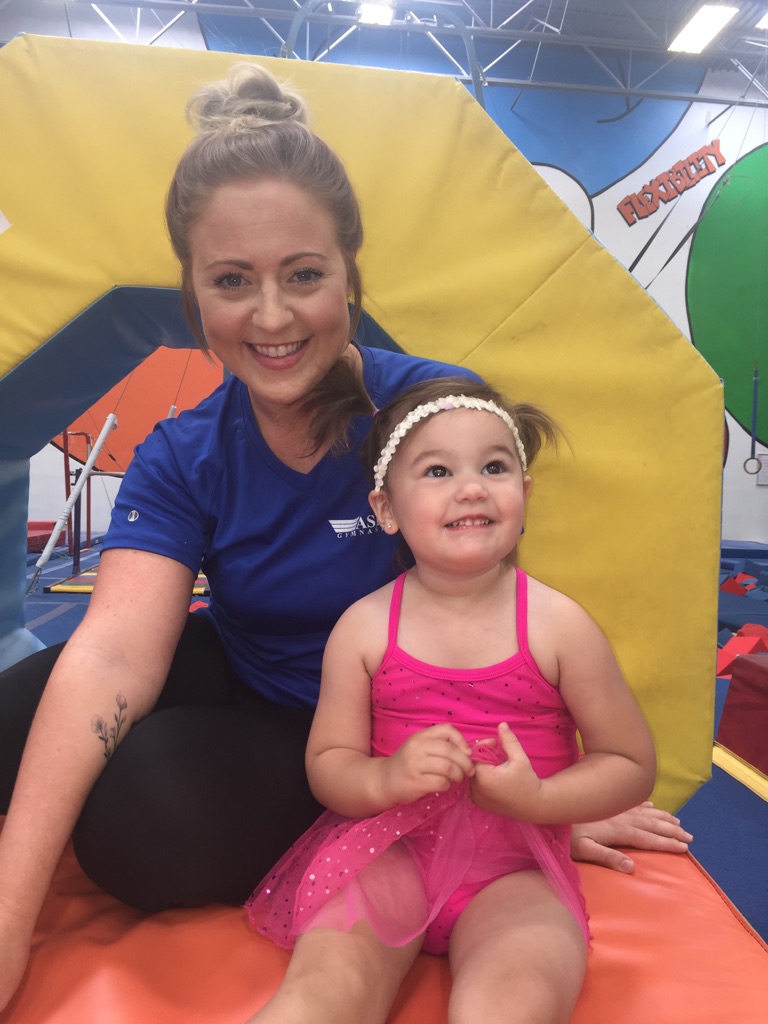 Plano West
Suhanna is a talented Kidz Gym student at Plano West! She first started gymnastics in a Kidz Gym Level 1 class and now loves coming to Coach Stephanie's Level 2 class every week!  When her parents asked her what her favorite event was, she says she loves "every ASI gymnastics class" she comes to! She especially loves to practice her skills and jumps on the trampolines. Suhanna loves gymnastics "because the teachers are lovely, because I have friends, and because gymnastics is my favorite thing to do!"
Her parents love taking her to ASI because "she's growing stronger, has better balance and is more skillful. She likes to practice and get better at her skills. It's an individual sport and it teaches her to apply herself at a specific task, practice, and focus to get better." We love seeing Suhanna and her family every week for class and are so happy they are a part of the ASI family!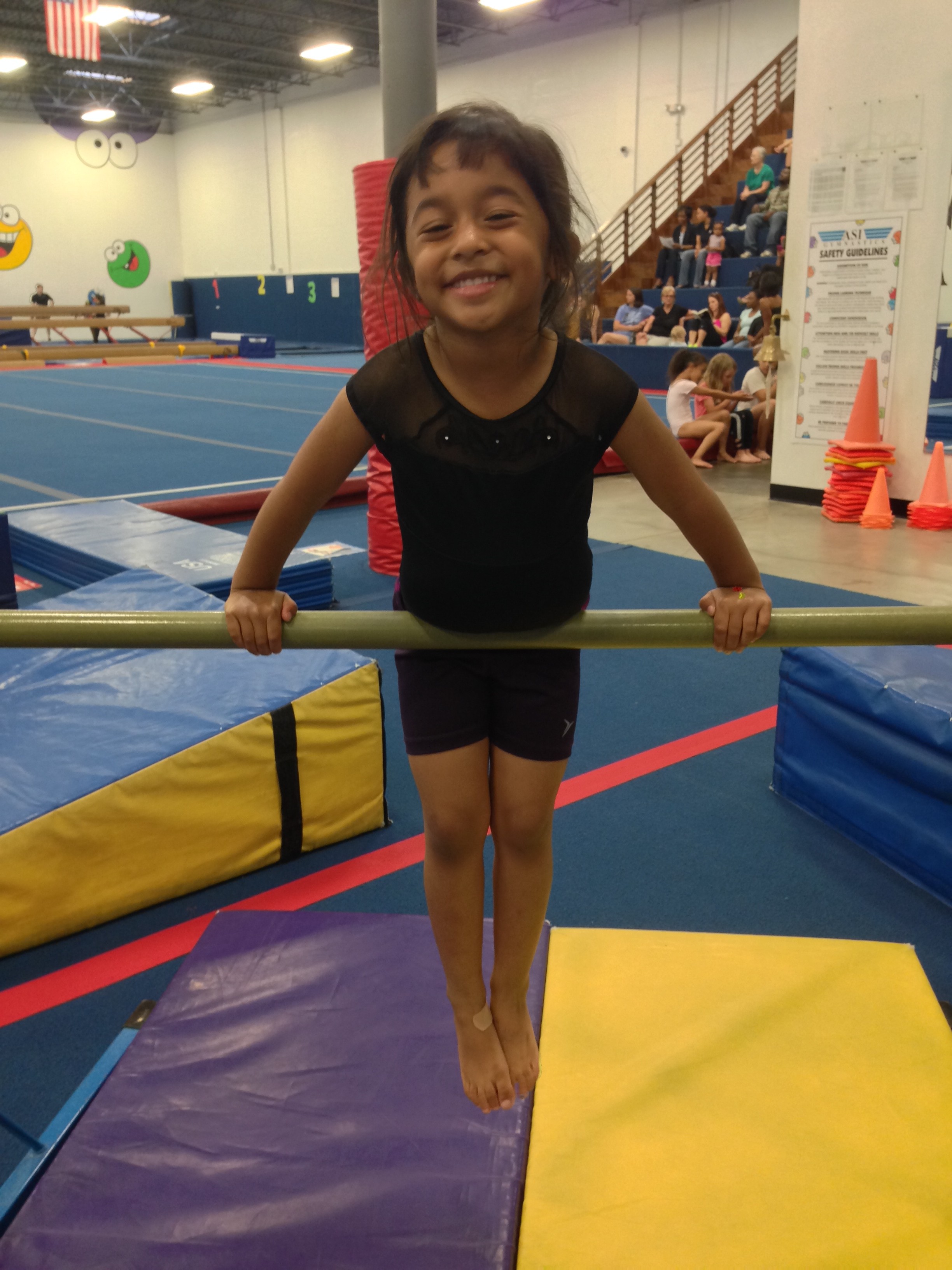 Rockwall
ASI Rockwall would like to introduce you to Sydney. She is a sweet, caring, and spunky girl.  She joined ASI Rockwall nine months ago when a friend let them know about us. Sydney is currently enrolled in Coach Rebecca's Girls Gymnastics Bronze class. Sydney said, "I love coming to gymnastics because I love the bars and the beam and I am learning how to do cartwheels and handstands". Sydney loves the bars the most and she said, "Coach Rebecca is the best. She is teaching me how to do cartwheels. She is always excited to see me and help me learn".
Sydney's mom said that our convenient location was the main reason they started coming here, but now it is for the family-like atmosphere. Mom loves that the Rockwall staff and coaches have taken the time to get to know the family, remember details, and make them truly feel like family! Mom also loves the balance and coordination that Sydney is learning as well as the self confidence she has gained.
ASI Rockwall is lucky to have this fun, smiling, bubbly, and sweet girl come hang with us each week.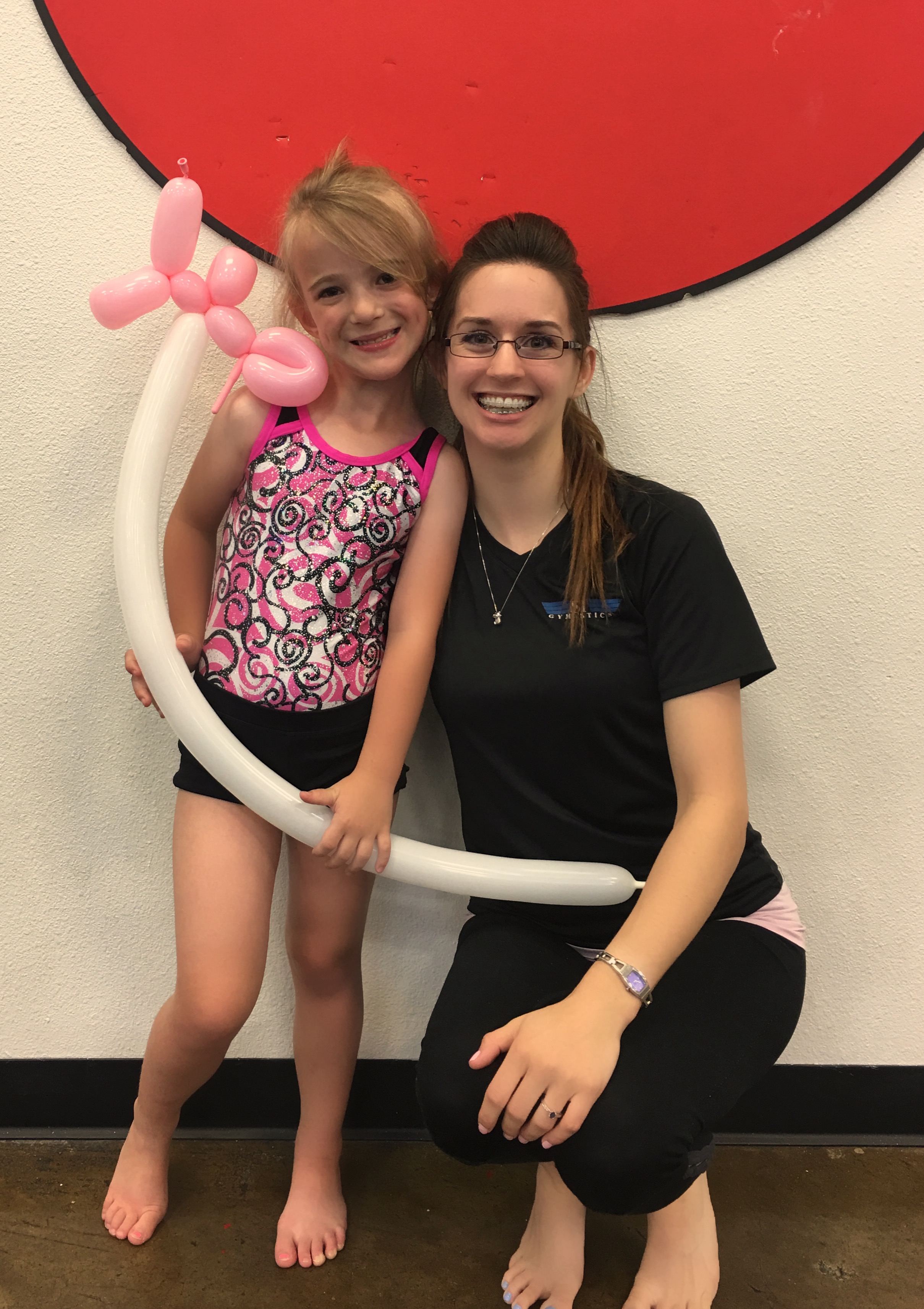 The Woodlands
Josie has been a student at ASI The Woodlands for almost two years. She is in a Girls Bronze class and says that the bars are her favorite thing about gymnastics. She just loves to learn new things! Josie looks forward to coming every week so that she can see Coach Lexi! When Josie is not doing gymnastics she also enjoys swimming and dance.
Her mom, Catherine, said that she enjoys ASI because "it's a great facility. There are a lot of classes going on, making it possible to schedule Josie's class at the same time as her brothers." She also loves that Josie has gotten stronger and her flexibility has improved because of gymnastics.