Allen
Allen's very own 'Shorty' has been a happy, little energizer bunny since day one. Danielle started her ASI Allen journey eight years ago. She was first familiarized with ASI Gymnastics through Coach Ben while she worked at Kroger. Danielle and Ben first met at Allen High School. Once Coach Ben talked to Coach Danielle about the wonders of ASI Gymnastics, she decided to apply her senior year.
In her years before ASI, Danielle babysat since she was 14 years old. Danielle is currently still really involved in her church. She has been the Youth Choir Director for three years now. She also worked at a daycare for nine months. She definitely loves being surrounded by children!
Throughout the years, Coach Danielle has been certified for every recreational product and fun product we have to offer. When she first started, she began with Preschool classes. Fast forward to 2012, she became Allen's Floor Supervisor. In 2014, she became Allen's Preschool Product Supervisor. Danielle coaches a variety of classes: Tiny Tots, Kidz Gym, Girls Bronze, Girls Silver, Boys Bronze, Boys Silver, Boys Gold, and Power Tumbling. Danielle's personality is best described as alive and animated, which is a hit for our Birthday Parties, Open Gyms, Camps, and Parents' Night Out. Coach Danielle's coaching style is best described as energetic, picky, and encouraging.
One way Coach Danielle likes to stay in tune with her body and stay in shape is to work out at the gym. When she was in high school, she used to run track and play basketball. In track, she won 2nd place in the 100 meter dash. Also, reading the Bible is one of her favorite things to do in her down time.
Coach Danielle believes gymnastics is "great for kids because it forces them to workout all of their muscles, stay active, and it's an awesome confidence booster!" The thing that she loves most about coaching is the relationships she gets to build with the children and their families, as well as seeing the children grow and develop. Her favorite event to coach is the rings.
Danielle sums up ASI as fun, impactful, different, loud, and eventful. We couldn't agree more, Shorty!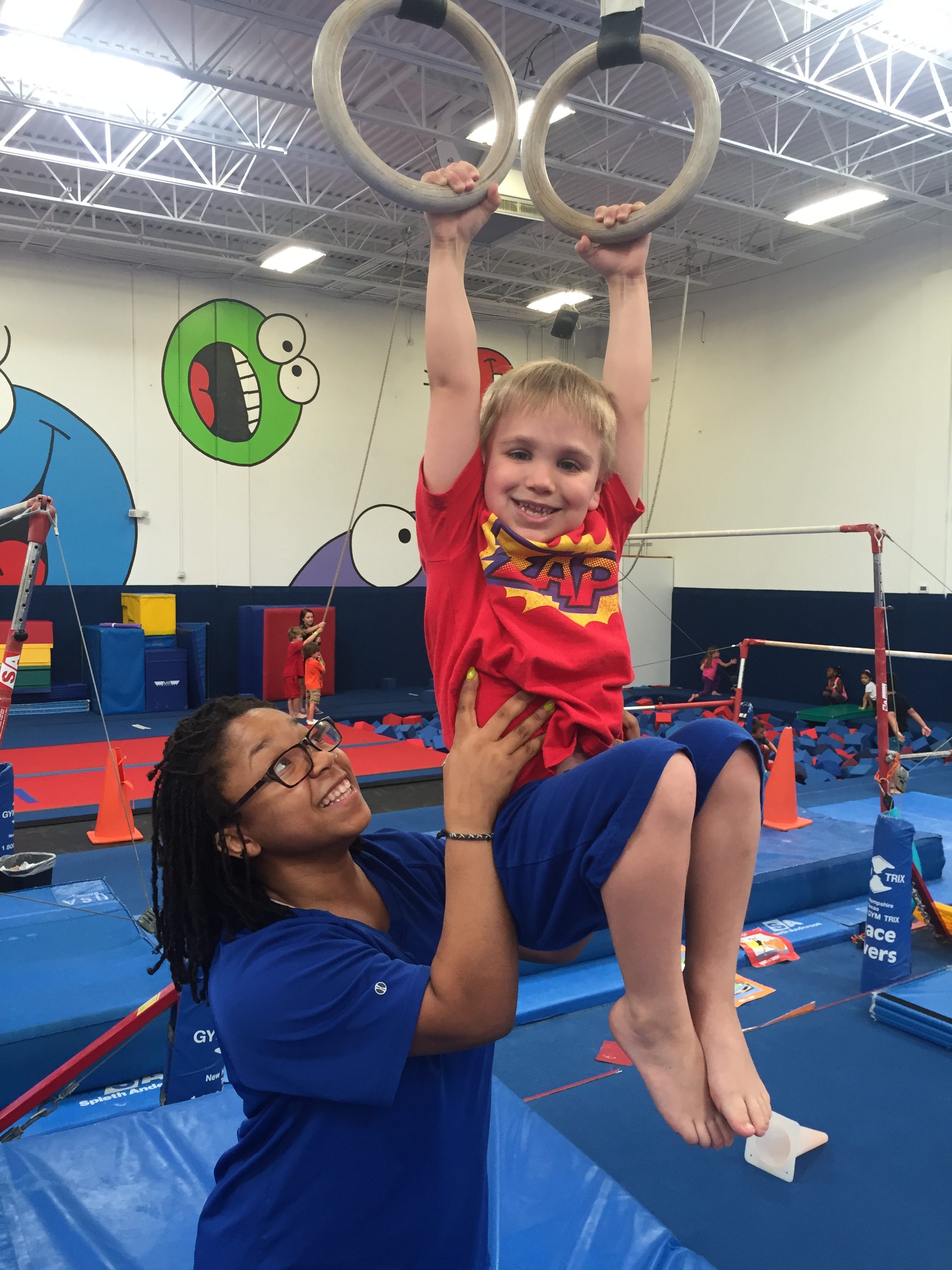 Arlington
Tori (Victoria) has worked at ASI Arlington for almost five years and she coaches Girls Gymnastics. She is extremely creative and during her spare time she loves to draw. Her canvases are amazing! Tori has contributed her artistic skills to many of our Parents' Night Outs.
Tori's students look forward to coming to class each week and talking to her about their day at school and some of the cool things they've learned. She always makes sure her kids feel comfortable talking to her about anything. We are convinced they feel that she is one of their peers. She will always be a kid at heart.
She has a contagious personality that the staff looks forward to everyday. Arlington is fortunate to have such an amazing person on their team. Her love for kids speaks beyond words. ASI Arlington loves having the opportunity to work with such an astonishing employee!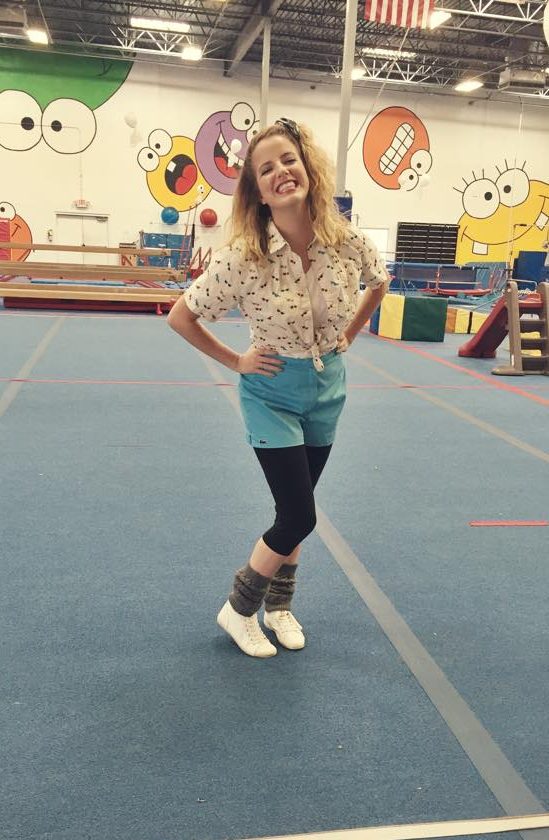 Cypress
Hi! My name is Anthony, and I have been with ASI Cypress since it opened in 2014. I Coach Girls Gymnastics, Power Tumbling, and Boys Gymnastics. The main levels that I coach are Bronze and Silver. I love that gymnastics brings self confidence and body awareness to the kids. ASI always has positive reinforcement, with such an amazing staff and they are always upbeat. If I had to describe ASI I would say, "Best Choice for your Child!"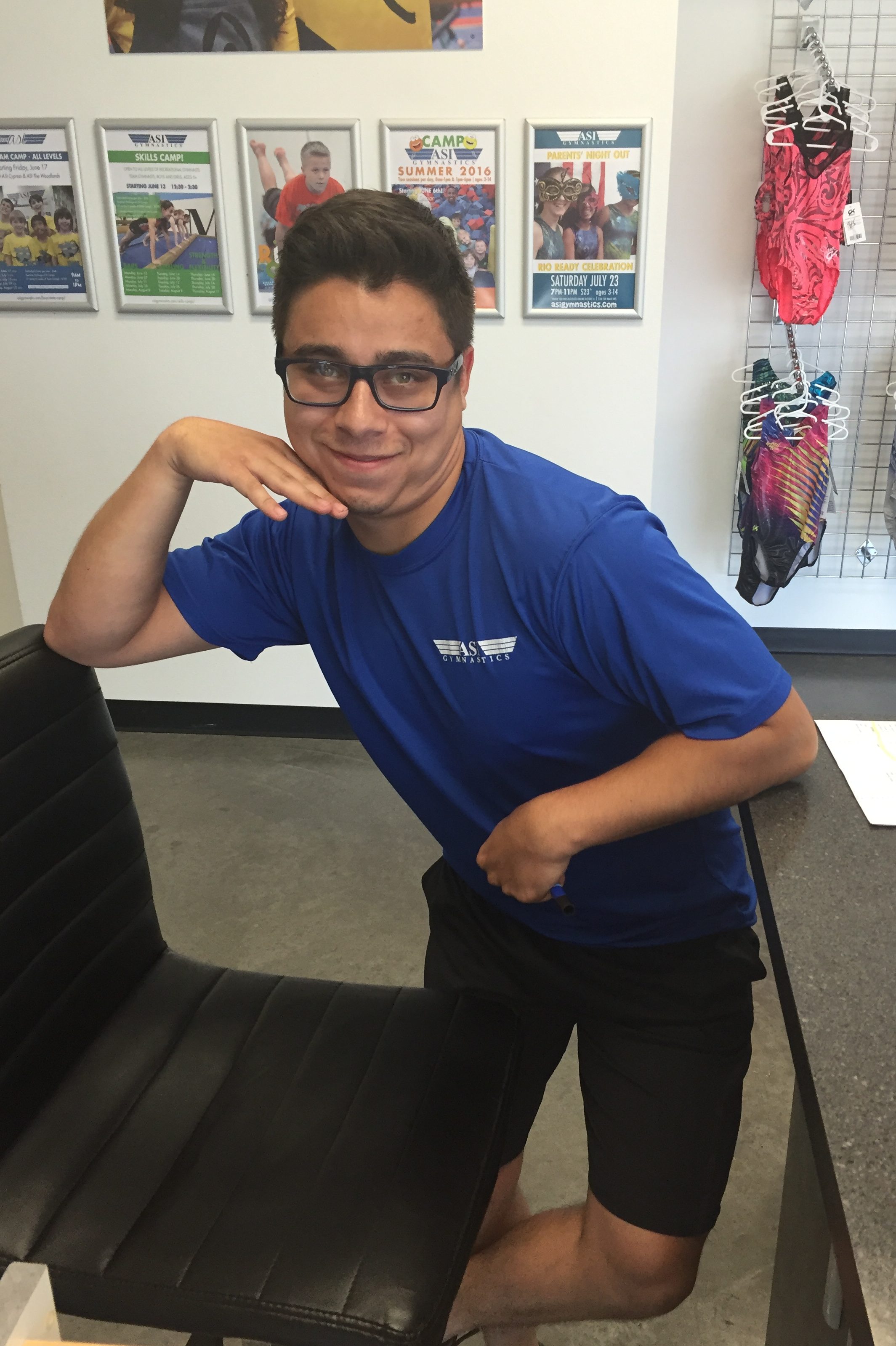 Firewheel
Nick is one of our newest coaches at ASI Firewheel. He's been with us for three months now and is June's Employee of the Month. He is currently coaching Tiny Tots, Kidz Gym, and Girls Bronze! His energy is contagious, and the kids love him. When we asked him why he loves coaching gymnastics, he said, "The coaches are funny and are willing to help me when I need it most. The kids are always fun and unpredictable." He describes his coaching style as energetic, fun, and enthusiastic; We'd have to agree!
Outside of ASI, Nick attends Richland College and enjoys working out and running. He has spent many years volunteering for his church at Vacation Bible School and proving food for the homeless. We're excited to see the impact he will make on all of his students. Welcome to ASI Firewheel, Nick!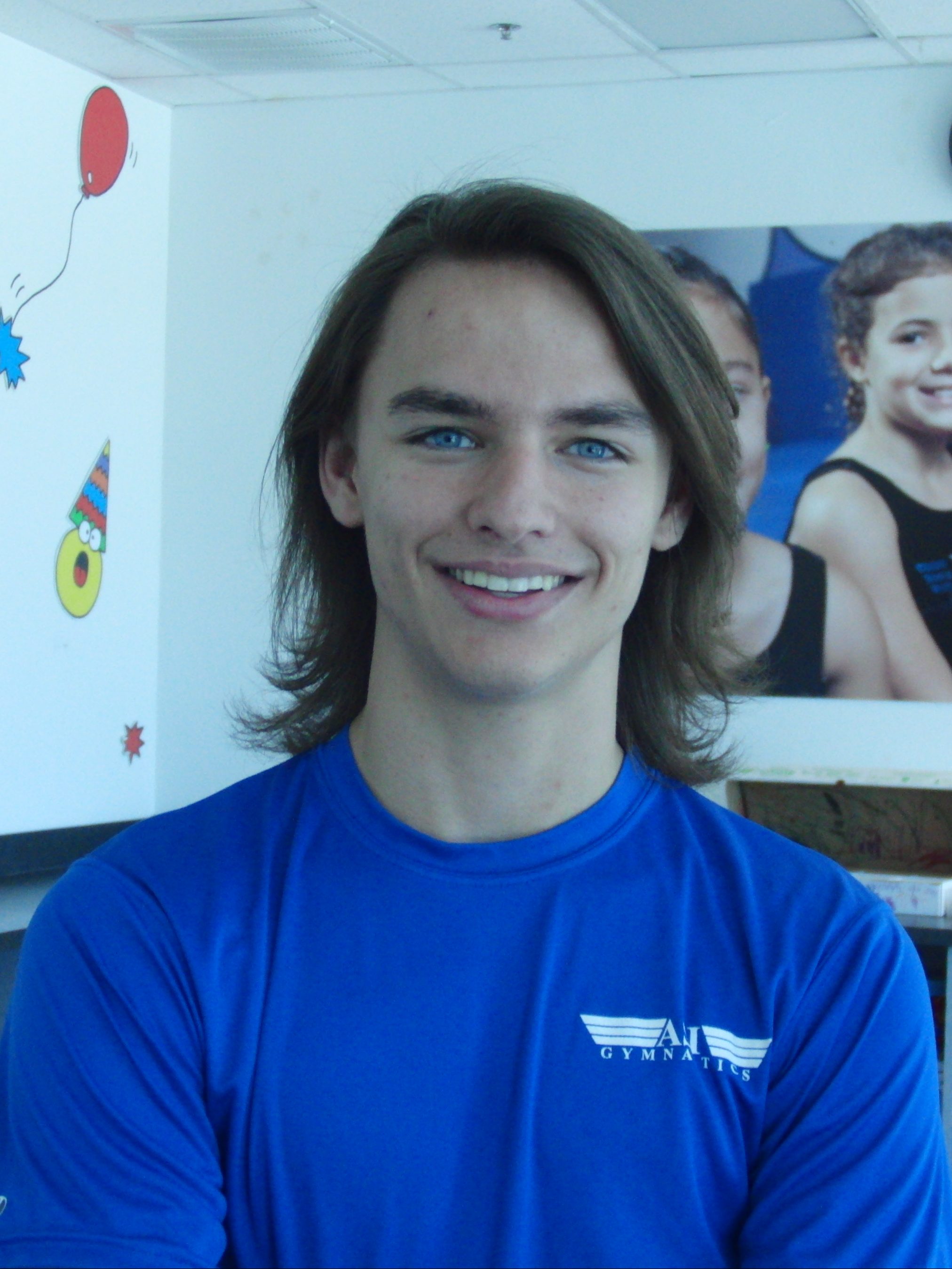 Keller
Riley is our resident country girl in Keller, and she's been gracing us with her southern charm for over a year! She coaches Tiny Tots, Kidz Gym, and Girls Bronze gymnastics with enthusiasm, love, and understanding. Her favorite thing about coaching gymnastics is "seeing a child being proud of themselves and being so excited once they have finally mastered the skill that they have been practicing for weeks, along with seeing them get better every week." Riley joined the ASI family once her best friend told her to apply, because she knew that Riley loved being around kids. Fun, exciting, challenging, rewarding, and educational are five words words that Riley uses to sum up coaching at ASI Gymnastics. To stay fit, Riley likes to do yoga because it helps with balance, flexibility, and strength. Those are the same reasons she states why gymnastics is so great for kids!
"Not only does it improve flexibility and strength, the children gain self-confidence and make memories that will last them a lifetime!"
Her favorite book is To Kill A Mockingbird and in her free time she enjoys working Vacation Bible School and babysitting. She currently attends Tarrant County Community College, majoring in Radiological Sciences. ASI Keller is lucky to have a coach like Riley who is passionate about helping children achieve their goals.
Lake Highlands
Gary has been coaching as ASI Lake Highlands for more than 4 years. He coaches many different levels including Boys Team Levels 1-4. Before ASI, Gary was a gymnast for all of his four years at Garland High School. He also played basketball and was on a step team.
Gary's favorite part of coaching at ASI is when he gets to helps a child achieve a skill that they have been working so hard on. "Once they get it by themselves, the look on their face is priceless."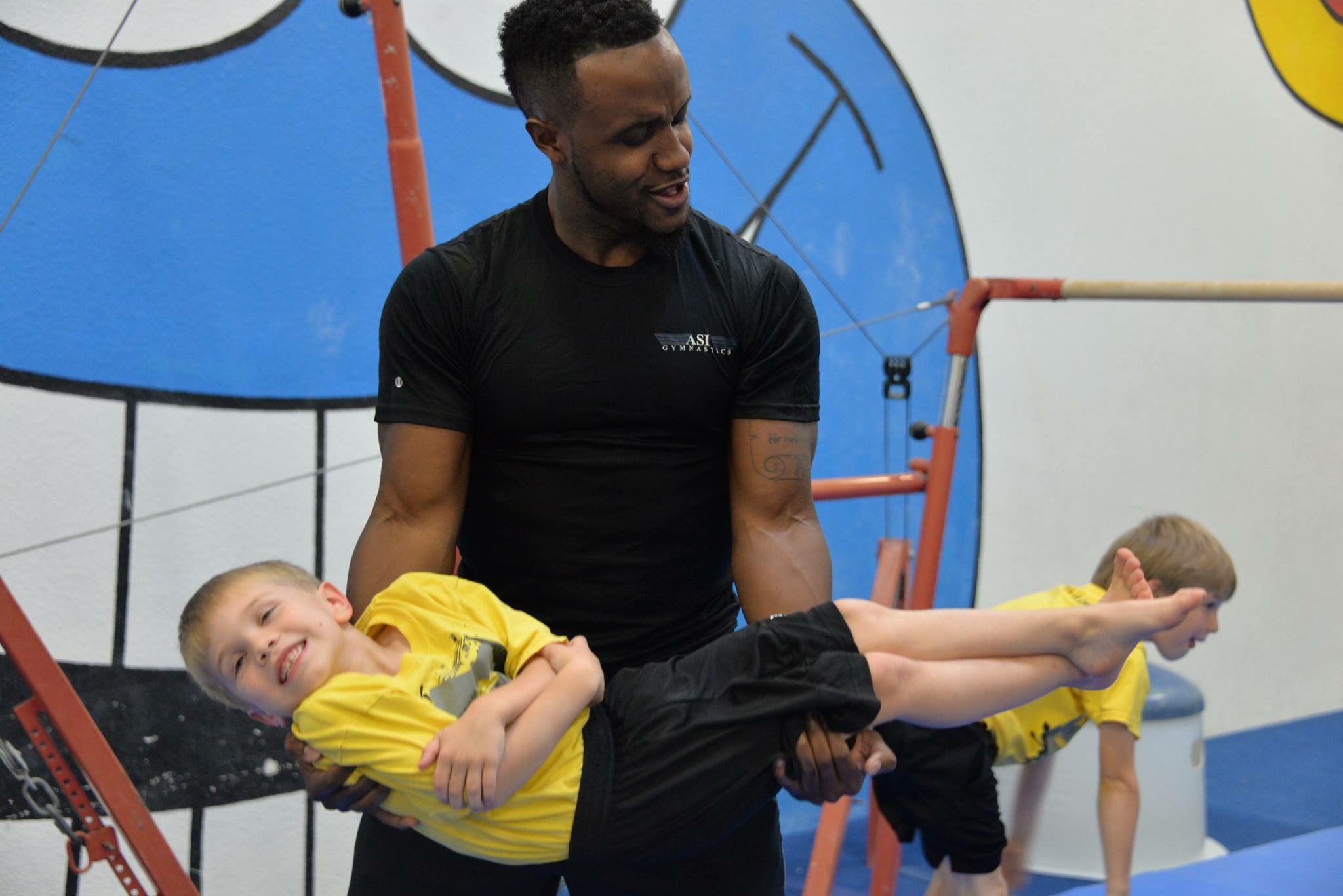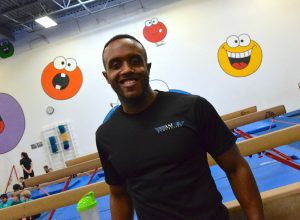 Mesquite
Savannah at ASI Mesquite is one of our senior coaches who has been with ASI for over three years now!  She coaches a wide variety of products from Tiny Tots, Kidz Gym, Girls Gymnastics, Power Tumbling, Girls Team, along with supervising Fun Products, her favorite being PNO! Savannah is also Mesquite's Business Lead, helping the gym manager with scheduling, hiring, supplies, and so much more! She has a strong background in working with children, as she has worked dance camps and worked at a daycare before coming to ASI. Savannah loves staying active, and has always been involved in physical activities such as soccer, softball, cheer, and competitive dance for many years.
Savannah believes staying active through the sport of gymnastics is so important. "I believe anything that has children being active is worth doing! But also whether it is a child's dream to be a gymnast or not.. gymnastics ties into EVERY sport in some way." Savannah is an amazing role model to so many kids and peers at ASI, and has truly made such a difference in the gym. To Savannah, ASI is the one who made a difference in her life. "It doesn't matter what kind of day I am having, coaching at ASI always makes me a happy person. My students pretty much make my life. The most important thing to me is when I am given the opportunity to actually witness the impact I am having on my students. Especially now that I've been here long enough to watch Tiny Tots evolve into Girls/Boys Bronze kids. It is truly something I take pride in. I love watching these kids grow into confident, fun, smart little gymnasts"
It it with a heavy heart to say that Savannah will be leaving ASI Mesquite at the end of Summer to pursue her career in Early Childhood Development, as well as prepare for her bundle of joy coming September of this year! Words cannot say thank you enough for all the hard work and dedication she has put into our gym, and how many children's lives she has touched. From all of us in Mesquite, "We love you Savannah, and we will miss you dearly!"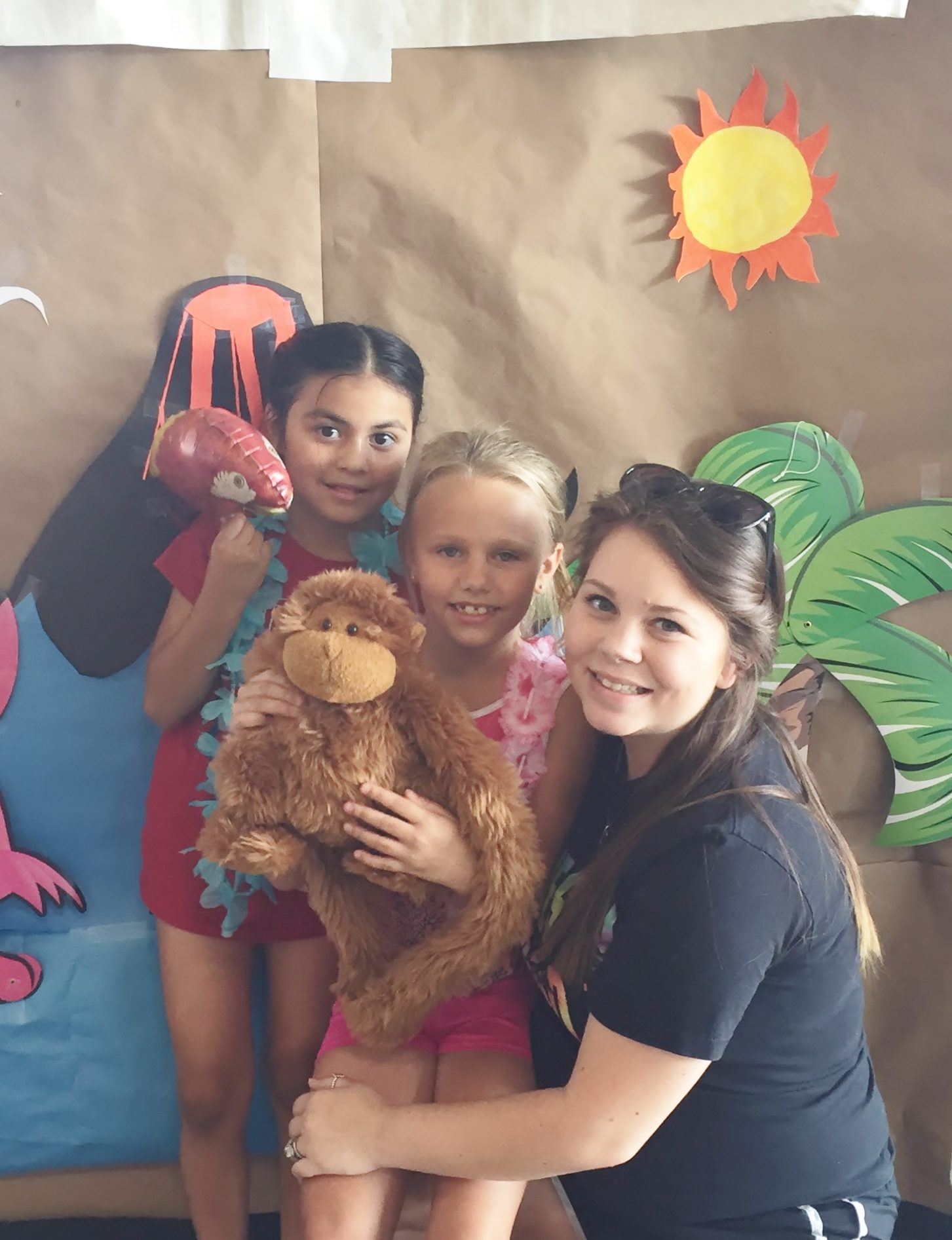 Plano West
Kirsten is a recent high school graduate from Plano Senior High School. Kirsten coaches camp, Gymnastics After School, Girls Gymnastics, and Power Tumbling. She has been coaching at ASI for over a year, and her favorite event to coach is bars. Coach Kirsten describes her coaching style as "fun, energetic, and creative."
In the fall, she will be attending Collin College to start her basics and later will study to become a dental hygienist. Her hobbies include hanging out with friends and photography. Her athletic background includes ballet, soccer, and gymnastics as an ASI student when she was a kid!
She says gymnastics is a great sport because "it's a great way to be active in a way that is fun and caters to each kids' ability." The reason she chose to coach at ASI is because "I wanted to become a coach at the gym that was like a second home to me." We are so glad Coach Kirsten decided to come back and coach at ASI and Plano West is lucky to have her!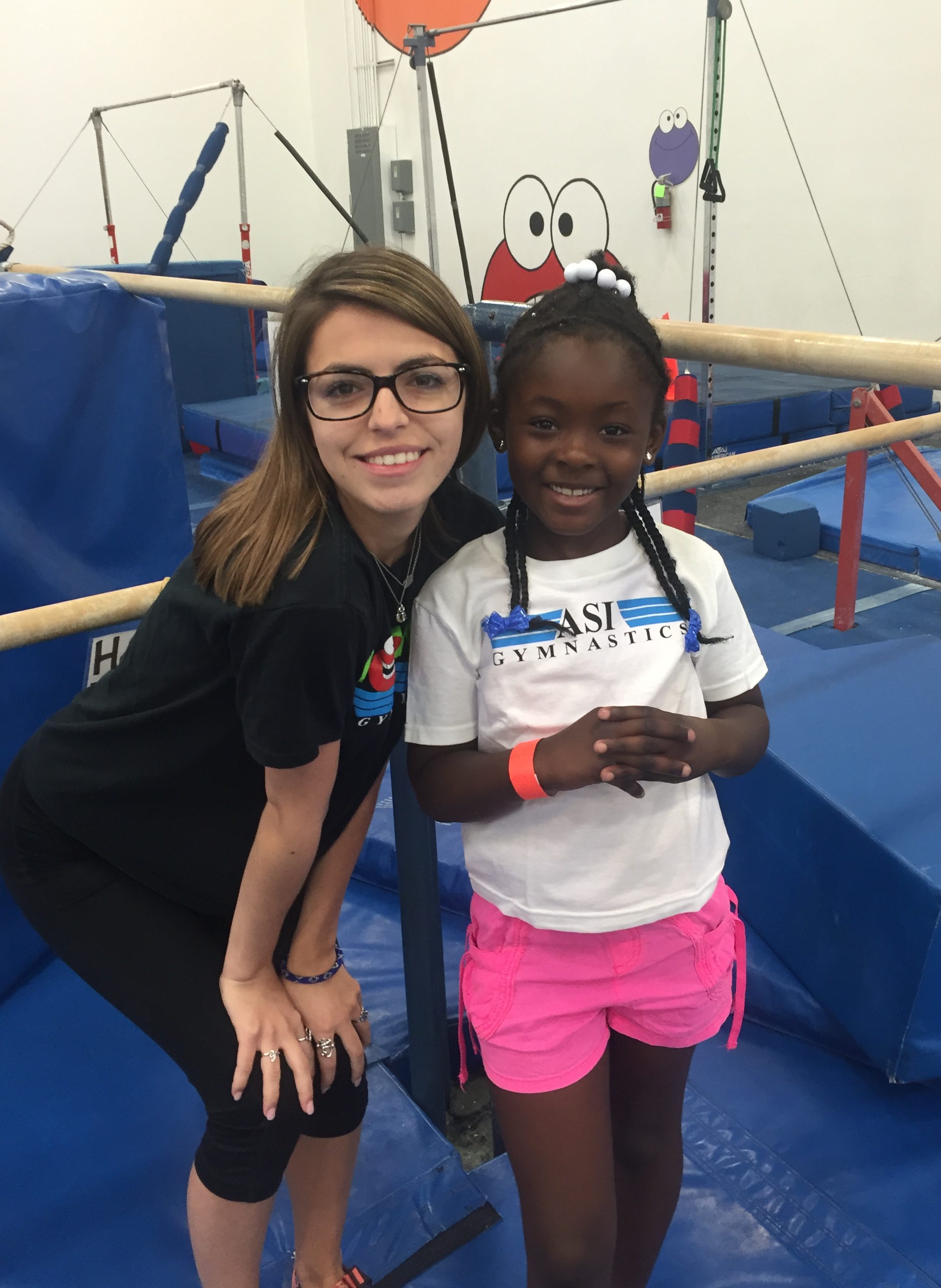 Rockwall
Rebecca has been with ASI Rockwall for almost a year now and we are beyond thrilled to have her as part of our family. She currently coaches Kidz Gym 1 and 2, Girls Gymnastics, Power Tumbling, and Girls Team Levels 1 and 2.  Rebecca loves coaching gymnastics and said that she enjoys the fun challenges she faces when teaching different personalities. Rebecca said gymnastics has so many amazing qualities and life lessons but a few of her favorites would be that it teaches each child how to better themselves. Also, that it teaches each child how to be a "team player".  Even in her recreational classes, Rebecca likes to create an atmosphere where the kids have to work together and encourage one another on each of their skills.
Rebecca has participated in numerous sports starting from a very young age.  She started with dance and playing soccer, but she quickly turned dance into gymnastics, and turned her shin guards into a bat and glove and played softball. After completing a full season of softball, Rebecca realized that it wasn't her sport.  She hung up her glove and grabbed the grips. She devoted all her time to gymnastics. She competed for six years, ending her gymnastics competitive career as a Level 6 gymnast. After taking a break for a few years, Rebecca returned to the sport she loves – only this time it was as a coach!
Rebecca is currently taking classes at Eastfield College with plans to graduate from Parker University with a Sports Chiropractic degree.
When I asked Rebecca to sum up coaching at ASI, she told me, " I love the organization of ASI. The lesson plans and focuses help classes run smooth. I love how exciting and diverse every day is, but mostly, I love how my job is constantly evolving. It is a wonderful job!" ASI Rockwall is lucky to have Rebecca!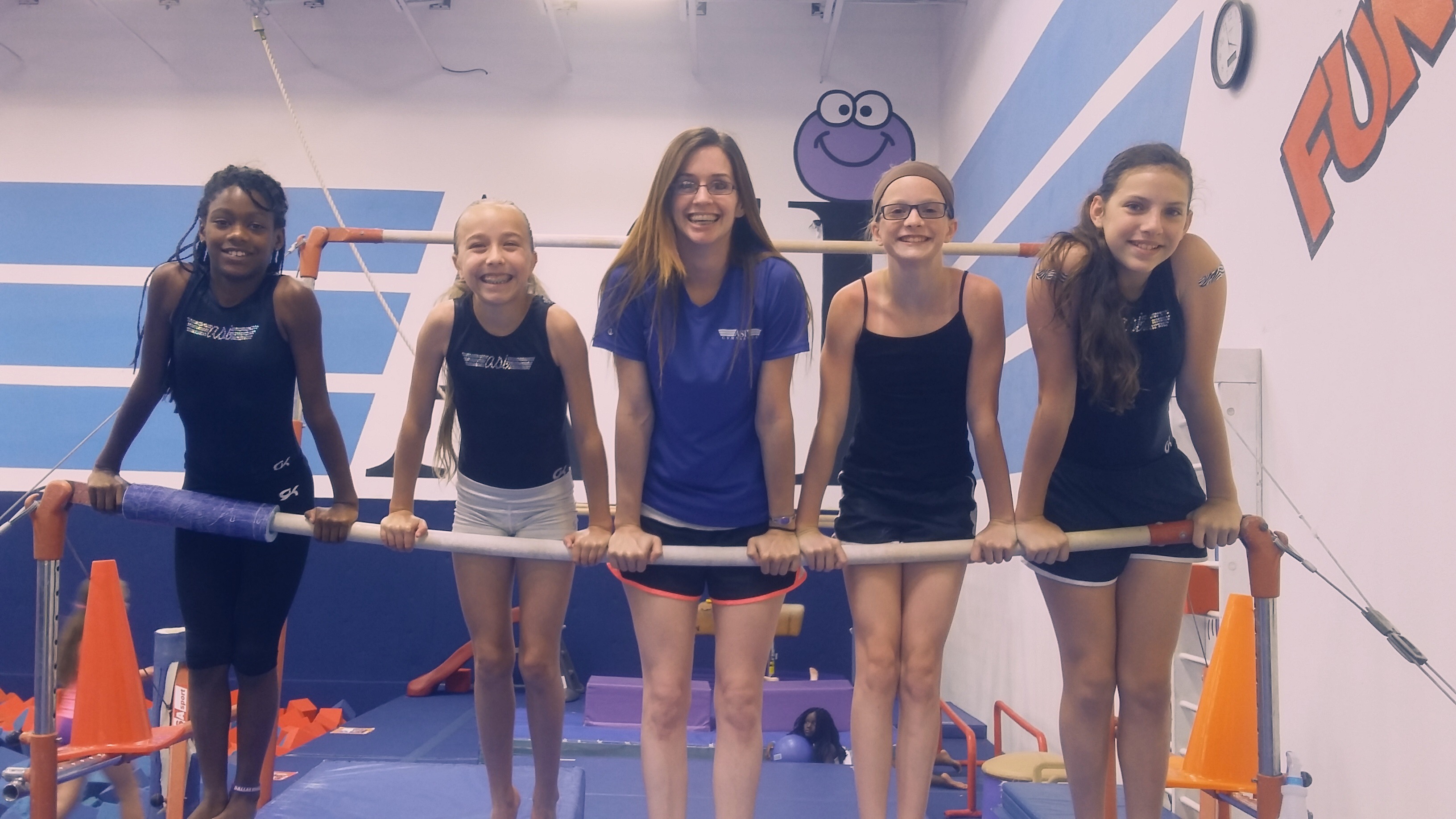 The Woodlands
Calvin has only been with ASI The Woodlands for three months, but it has been such a fun three months! He coaches Birthday Parties, Open Gym, Parents' Night Out, and Camp. To stay fit, Calvin likes to play Poison Ball, and when he was younger he played football as a linebacker. He also took gymnastics and power tumbling classes at ASI The Woodlands with Coach Peter. When Calvin heard that ASI was hiring, he jumped on the opportunity! When we asked him what he loved most about coaching at ASI, he said, "the teamwork that the coaches have, and the energy that ASI provides." If Calvin could sum up coaching in five words, it would be, "BEST JOB IN THE WORLD!" The Woodlands looks forward to a fun, and safe summer with Coach Calvin!