We have a new Rio 2016 banner going up in all of the gyms and we are excited to start our journey on the way to becoming Rio Ready! It's time to educate our athletes on what the Olympics are and how amazing and inspiring they are!
At your gym, when your student accomplishes a new skill, their coach will give them a paper to fill out what skill they learned. Afterwards, make sure to take a picture of your athlete holding this paper up in front of the Rio 2016 banner for 10% off of your ASI Store purchase and to get an entry into an awesome drawing!
Go like ASI Gymnastics on Facebook, post your picture of your athlete in front of the banner, and use the hashtags #RioReady and #ASI(Your Gym). Then, tag us @ASIGymnastics! (Example: #RioReady #ASIArlington) You will then receive an email with your promo code!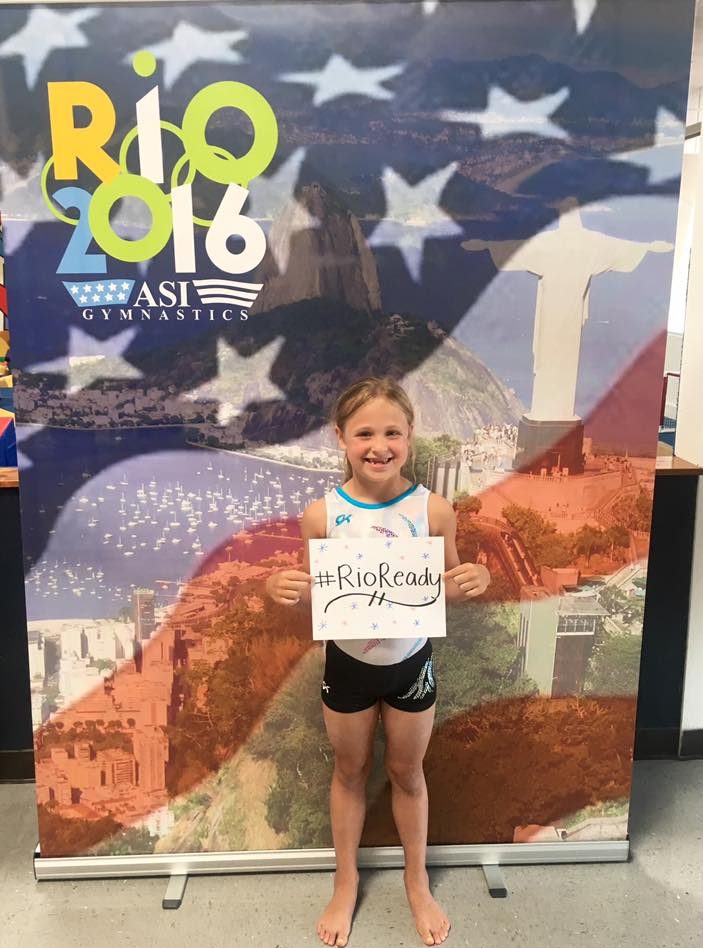 Next, you will be entered into a drawing to win 4 tickets to the Kellogg's Tour of Champions to see your favorite Olympians!
We look forward to seeing all of your awesome pictures! #RioReady