Allen
Nicole is one of ASI Allen's sunflower seeds. What do we mean by sunflower seeds? She is an ASI Allen alumni, turned coach. She began her tumbling career at ASI and  now brightens up the day of her own students and other students that she comes across. She plants new seeds in all of the kiddos that she comes across.
Nicole was enrolled in Power Tumbling with Coach Cris in order to make the cheer squad at school. After two years of hard work and dedication, she made the cheer squad! Her outgoing, bubbly, and sweet nature make her the perfect sunflower of Allen.
Coach Nicole babysits and is in PALS (Peer Assistant Leaders) at Allen High School. Her love of children makes ASI a perfect fit for her. She has coached at ASI for two years now. She coaches Kidz Gym, Girls Bronze, and Girls Silver. Her favorite event to coach is bars.
"It is the coolest! The kids enjoy it more and I love teaching something the kids like to do."
She also coaches our Fun Products: Camp, Gymnastics After School, Open Gym, Parents' Night Out, and Birthday Parties. Her favorite of ASI's Fun Products is Camp. Since we have repeat kiddos, she loves building relationships with them.
Nicole understands the importance of living a healthy style. She was a cheerleader for nine years and also did dance for two years in high school. She enjoys working out at Fitness Connection and doing yoga. During her leisure time she enjoys reading her favorite book, The Lorax. Nicole will further her education at Collin Community College to study Experimental Psychology and Child Development.
What Coach Nicole loves the most about coaching at ASI is, "the kids. They give me so much joy and make me love what I do." She believes gymnastics is great for children because "they are motivated to progress while learning structure and discipline in a fun atmosphere." Her coaching style is best described as energetic, structured, empathetic, and fun.
Nicole sums up coaching at ASI in these five words: fun, rewarding, dedicated, challenging, and inspirational!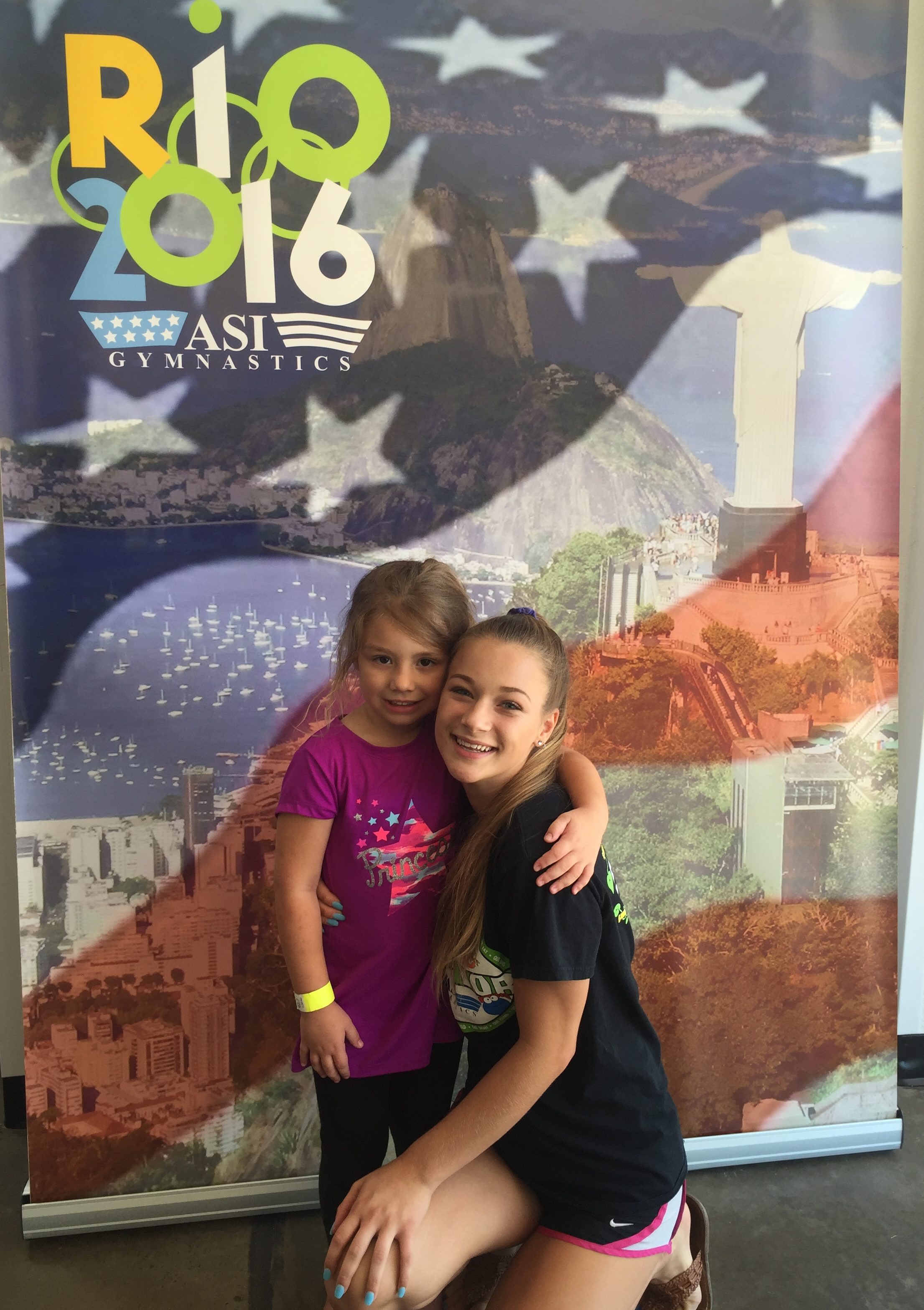 Arlington
Amanda is one of the most endearing people you will ever meet! It is a gift to work with someone that understands what it means to treat others as you would like to be treated. She always inspires the kids to keep trying. She will always make it a point for her students to know that she has their best interest at heart. Her always smiling and positive attitude builds a level of trust with her students that reassures them that she can be trusted.
Amanda has worked at ASI Arlington for almost two years now and she is a huge contributing factor to Arlington's unity. She will attend Texas A&M this fall and we are confident she will make us proud. Knowing her strong work ethic and commitment to anything she puts her mind to, she is destined to be successful!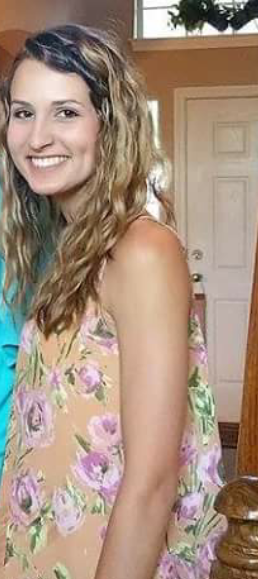 Cypress
Hello! My name is Garrett, and I am 16 years old. I currently go to Langham Creek High School. I have been at ASI Cypress for six months, and I love my job. I mainly coach Boys Bronze and Power Tumbling Bronze. My favorite event to do is the rings. It gives me extreme upper-body strength! Three words that describe my coaching style would be: safe, comfortable, and responsible. There is no doubt in my mind that anytime I am coaching, the child will always feel safe, focused, and ready to learn. The reason that I coach at ASI is the amazing work environment, and the fact that the staff has such a great attitude. Every time that I see my kids, it bring a smile to my face!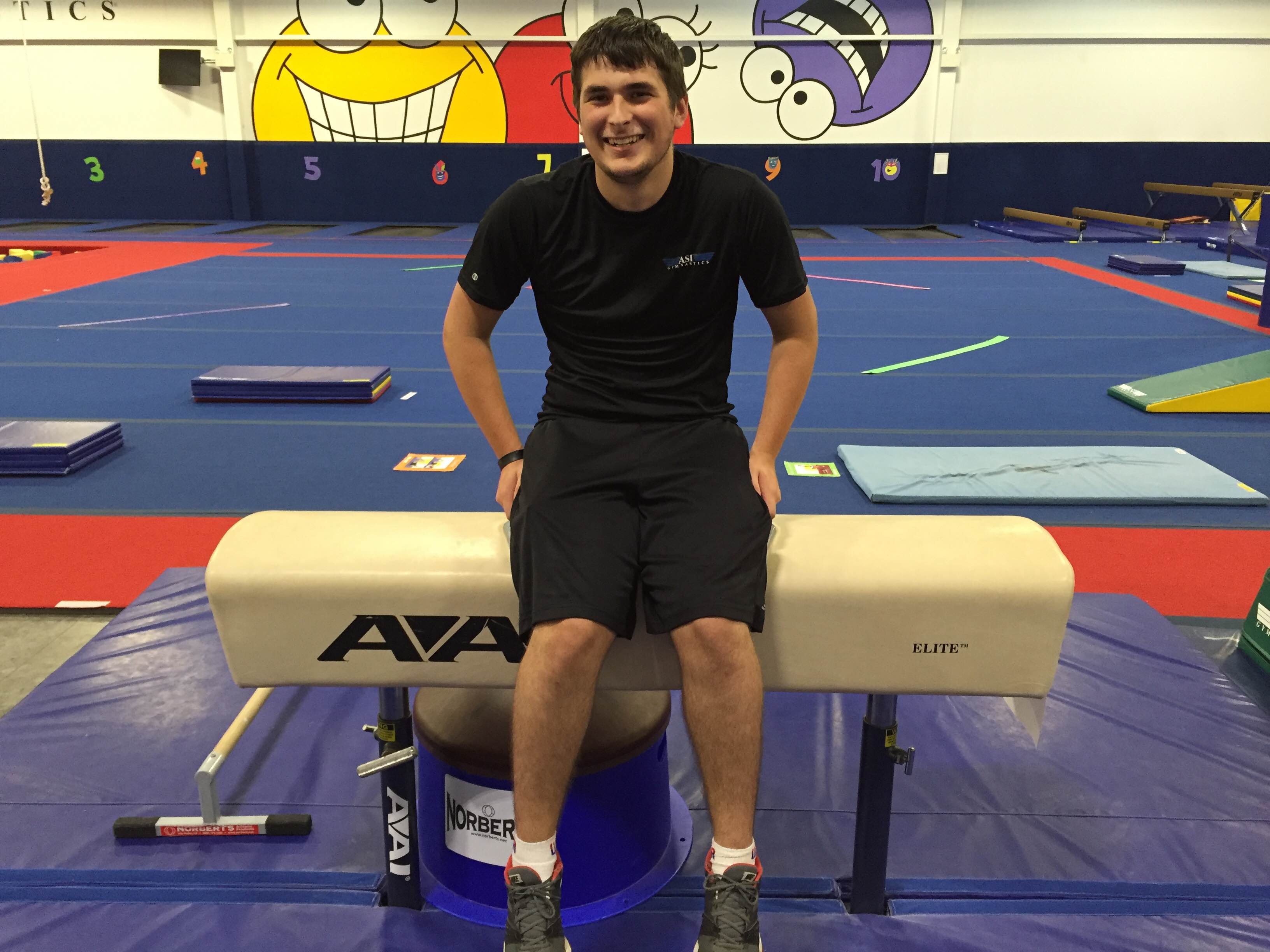 Firewheel
Mai has only been working for ASI Firewheel for three months now, but she's been a part of our ASI family since she was five years old! Growing up, she spent four years ice skating before falling in love with gymnastics. She competed for ASI Firewheel on the girl's competitive team until 2015! Today she still takes power tumbling classes, but is also part of the Plano East Drill Team. Currently, she's coaching Girls Bronze, Gold, and Advanced Gold classes. Her favorite event to coach is vault. When asked what she loves most about coaching she said, "I love being able to interact with these kids and help them reach their goals, while also still being in touch with the sport that I love." She explained that she now enjoys being on the other side. She believes that gymnastics is great for kids because it not only teaches them about discipline, but is also teaches them how to push themselves, make friends, set goals, and be successful while also giving them a good place to have fun and learn cool things. She's already brought so much energy, wisdom, and passion to our gym. We are so excited to have Coach Mai and can't wait to see all that she accomplishes!
Keller
As a former gymnast herself, Taryn knows exactly what makes gymnastics so great for kids. She believes that "it teaches them to have a strong mind and body. Gymnastics builds confidence, determination, and perseverance". Taryn has been coaching at ASI Gymnastics for four fun years! Her favorite thing about coaching is getting to be a positive influence on the kids' lives and watching them grow from a tiny tot to team gymnast. Her coaching style is very technical, yet patient, and her all time favorite event to coach is beam. Coach Taryn teaches all levels of girls gymnastics and works Open Gym, Camp, Birthday Parties, and Parents Night Out! Taryn has an amazing athletic background that she brings to ASI Gymnastics.
"I ran varsity track in high school. I competed Level 9 and trained Level 10 in gymnastics. I won beam and got 2nd in all-around at State as a Level 9 gymnast."
In order to stay fit, Taryn dances and skates as an Allen Americans Ice Angel, she rides her bike, does yoga, and lifts weights. She takes the sport of gymnastics seriously and ensures her gymnasts learn the skills correctly before moving on so that they can perform their skills safely. She also has one of the best senses of humor in the gym. Her co-workers and customers alike always know we can turn to Taryn for advice with gymnastics, or for a bright, sunny smile! We are so glad Taryn discovered ASI gymnastics just driving by our gym. We feel very lucky to have her here in Keller!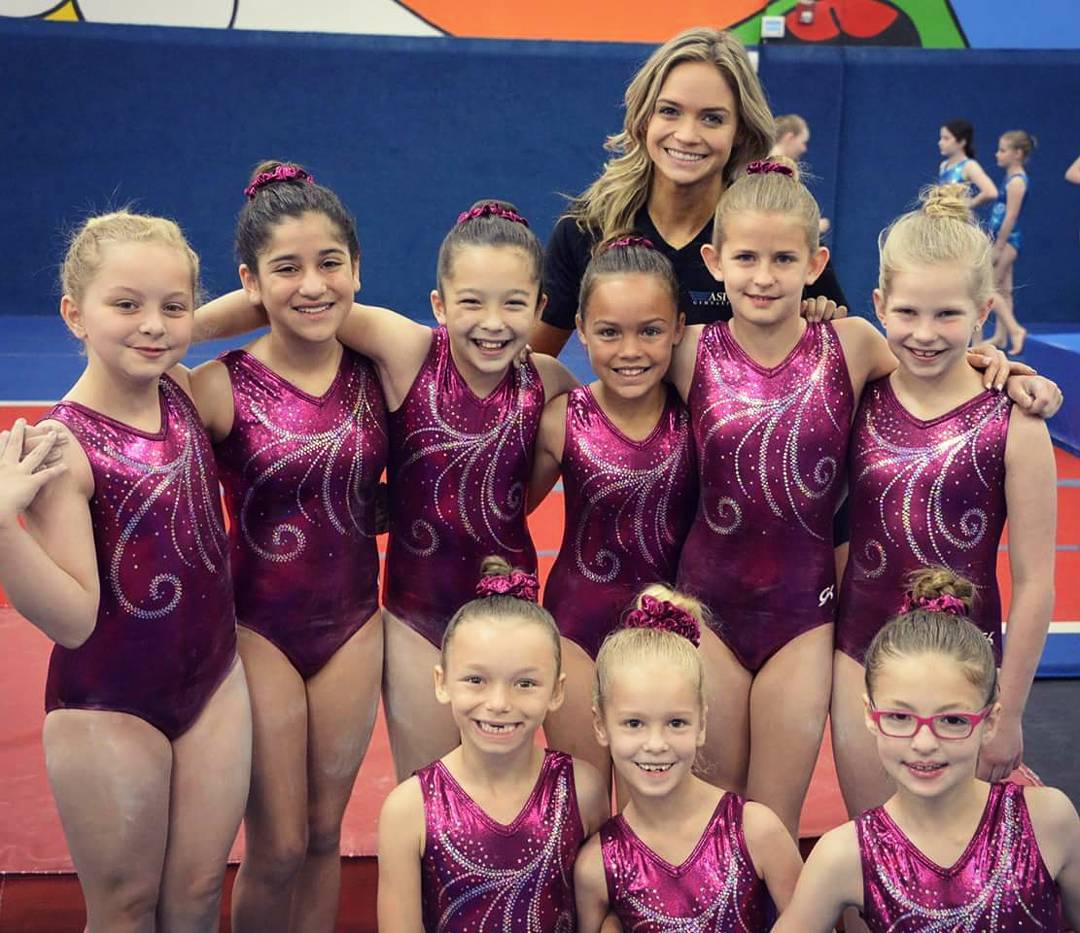 Mesquite
Alyssa has been coaching at ASI Mesquite for almost a year now, and before then was a student at ASI for many years. She was even on our Level 4 team! Alyssa is one of our team coaches, and also works Fun Products such as Open Gym, Parents Night Out, and Camp! When it comes to gymnastics, she describes her coaching style in three words: particular, excited, and motivated. Alyssa loves the sport of gymnastics, and believes it is great for kids of all ages!
"Gymnastics provides children with all the tools necessary to develop proper motor functions, discipline, strength, and other physical advantages, while at the same time offering a wonderful environment that allows them to have fun and gain confidence."
She loves coaching for many reasons, but her favorite is "watching the athletes improve! I always loved improving or getting a new skill as a gymnast, and it brings me joy to be part of giving that opportunity to the students I teach."
Growing up in the sport of gymnastics, it truly became one of her biggest passions. However, she also loves running Cross Country, and is currently on the Varsity Cross Country team at Poteet High School. Alyssa stays active through tumbling and running!  Alyssa is a fun, sweet, and hardworking employee who is always willing to lend a helping hand to anyone in need. Mesquite is lucky to have her!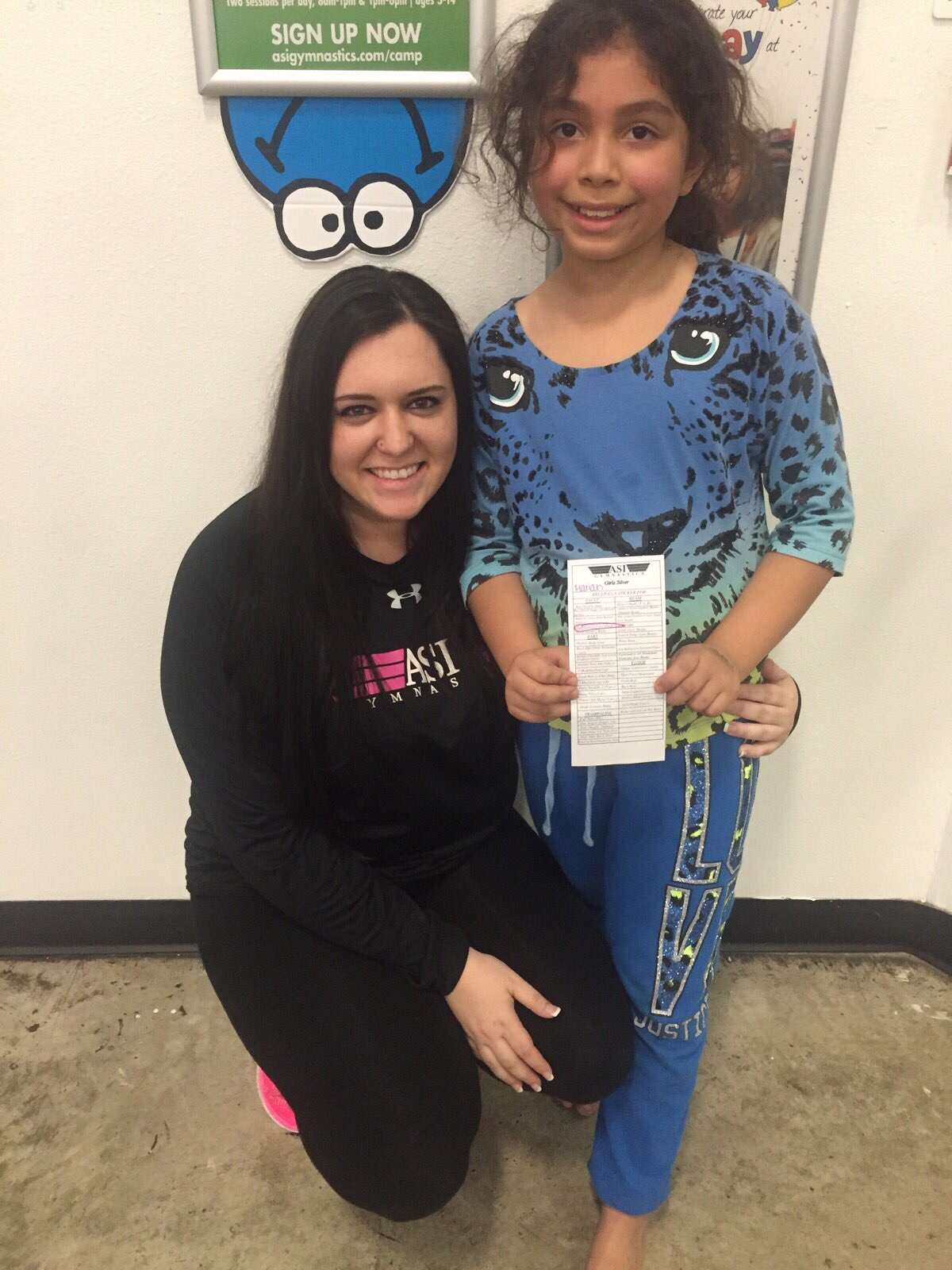 Plano West
Plano West would like to introduce one of our newest coaches, Laura! She has been with ASI for three months, but has a total of seven years of coaching experience, including her time in San Antonio and in her hometown of Corpus Christi. She coaches a wide range of classes, starting at Kidz Gym, and going all the way to Level 2 team. Her athletic background includes competitive gymnastics up to Level 5, three years of dance, and six years of volleyball. Her favorite events to coach are beam and floor, and she describes her coaching style as fun, loving, and adventurous.
When asked why she coaches at ASI, she said, "I love working with kids, and I love gymnastics. I have basically lived in a gym since I was four years old, whether it was for gymnastics, cheerleading, tumbling, or working."
We are so excited Coach Laura chose ASI as the place to continue her coaching career, and we can't wait to see how her passion for coaching impacts her gymnasts!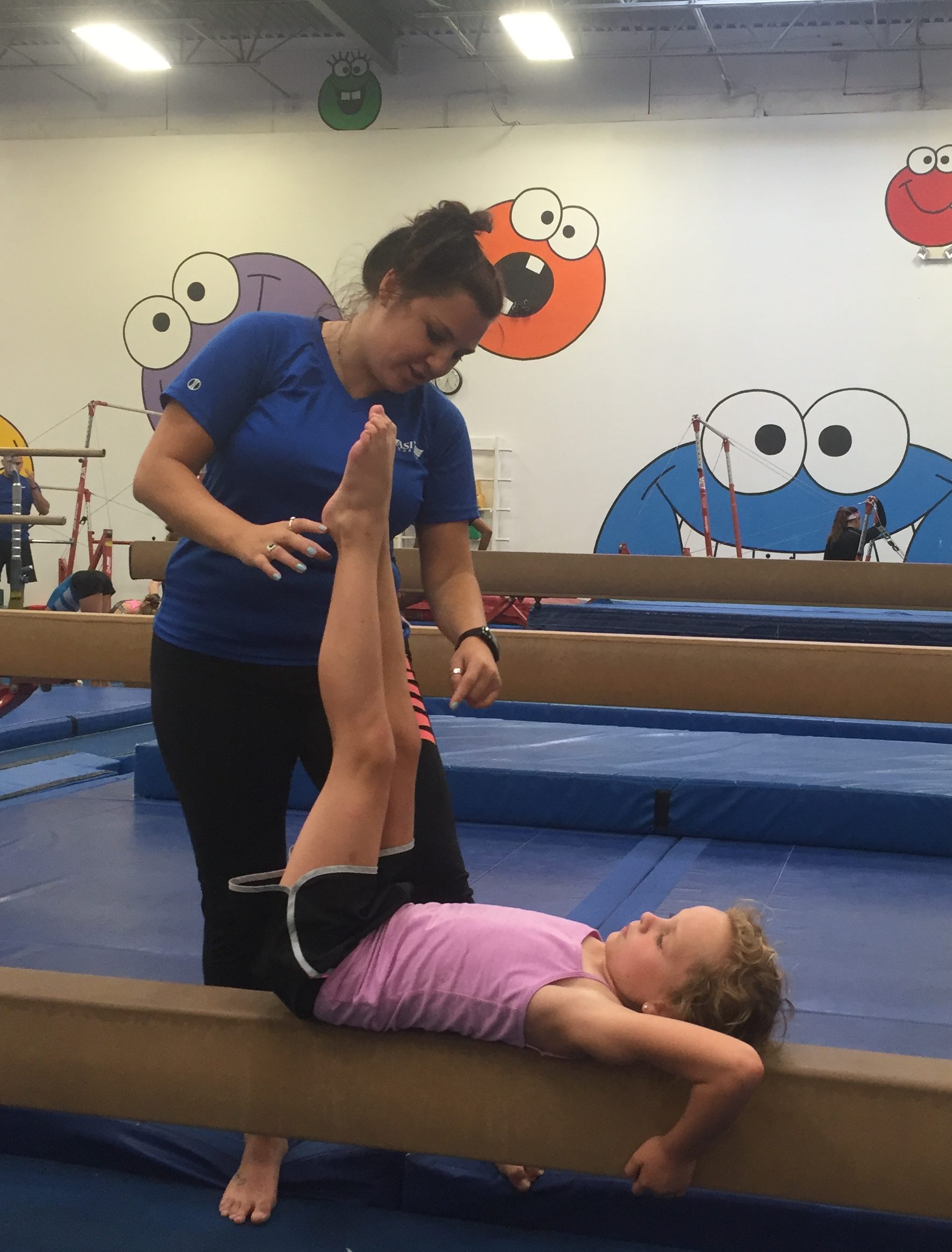 Rockwall
Kirsten has been coaching at ASI Rockwall for five years and we are so blessed to have her. She currently coaches our Girls Team Levels 3 and 4. She enjoys the relationships she has built at ASI with the kids and her co-workers. Kirsten said, "I love that our gym has such a welcoming atmosphere and that everyone can be themselves". Kirsten loves the opportunities that gymnastics can offer to each child. They stay active, gain muscle strength, and learn body control. Not only does a child benefit physically from gymnastics, but they also grow mentally and emotionally by working through new skills and working as a team. Kirsten is a very technical coach with a super silly side. She stays energetic and allows her team girls the opportunity to achieve the goals and dreams they are reaching for. If you were to ask Kirsten, she would tell you that bars and beam are her favorite gymnastics events to coach….pretty cool!
Kirsten started recreational gymnastics at ASI Mesquite at a young age. When she was 7 years old she began competitive gymnastics and continued that through the age of 16, where she was working level 8 and 9 skills. Kirsten was also a cheerleader from 7th grade through 9th grade. When Kirsten decided to stop competing, she didn't want to leave the sport for good. Her love for gymnastics was too great to just give it up, so with some convincing by her best friend, she applied to be a coach at ASI.
Kirsten definitely stays busy as she is currently in the Nursing Program at El Centro College in Dallas. In her free time, she loves to go hiking and run outside!
Every sport requires a certain amount of discipline and determination in order to be successful, whether it's listening to your coach and following the circuits, or learning a new skill. Kirsten gives each of her gymnasts a better understanding of the amount of time and hard work it takes to achieve your goals. We are so lucky to have Kirsten not only as a coach at ASI, but as part of the ASI family.
Let's give a big THANK YOU to Kirsten's best friend for convincing Kirsten to make a difference in so many kids lives!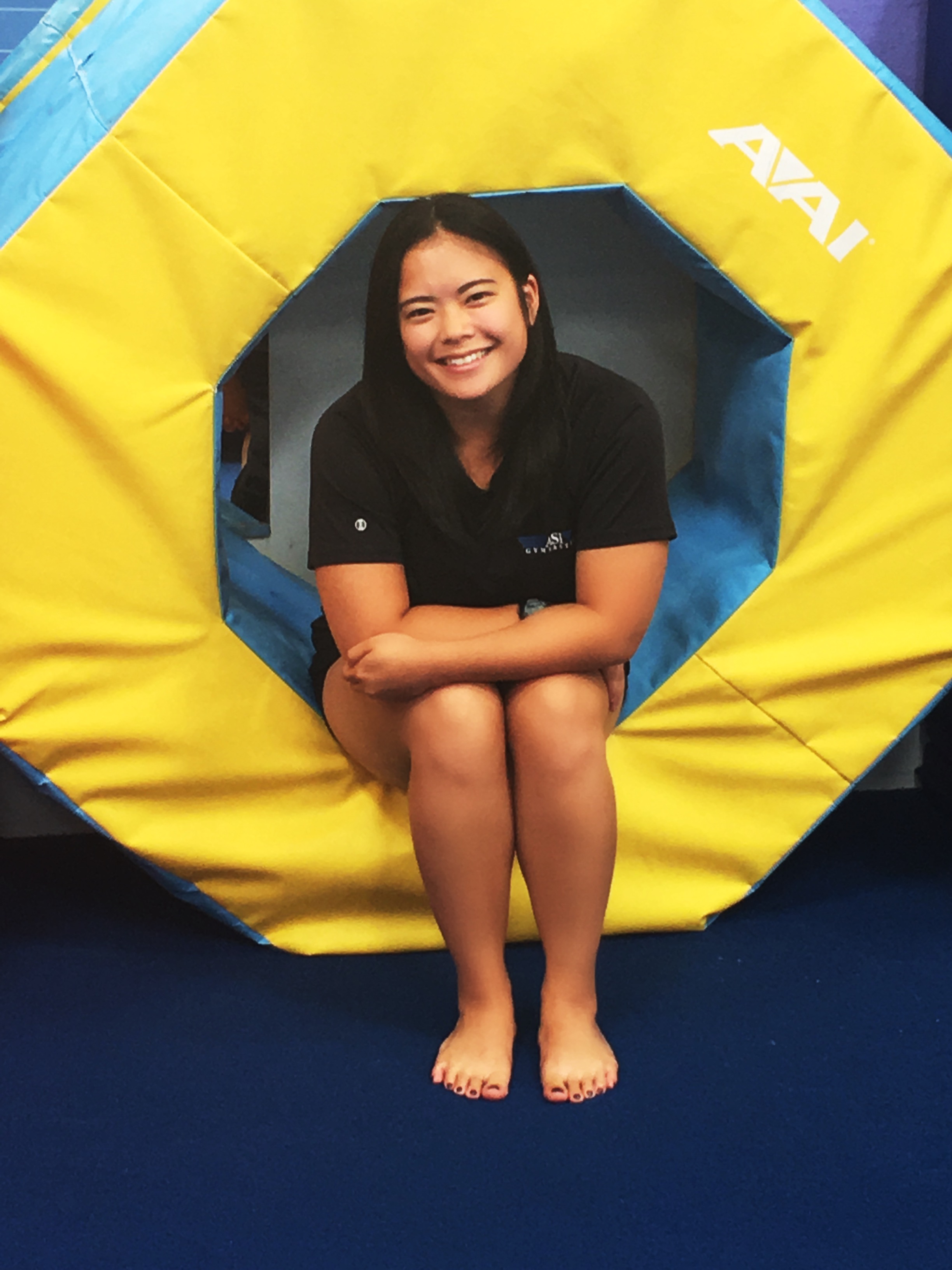 The Woodlands
Ryan has coached at ASI Gymnastics for four years. He started his coaching journey at an ASI location in Dallas, and came to The Woodlands last summer! Ryan was first a student at ASI. He started taking classes when he was four years old and enjoyed it so much that he became a coach! Over the years, Ryan has been certified in Kidz Gym, Girls and Boys gymnastics, Power Tumbling, Birthday Parties, and other Fun Products. We asked Ryan what he loves most about coaching at ASI, and he said, "teaching kids new skills and seeing them progress. Also, watching the shy students become confident in themselves." Ryan's favorite classes to coach are Kidz Gym and Boys Gymnastics. We asked Ryan to sum up coaching at ASI in five words and he said: "fun, motivational, energetic, dedication, and leadership.
When Ryan is not at the gym coaching he enjoys spending his time outside walking his dog and hunting! He is currently attending Sam Houston State University majoring in Criminal Justice. The Woodlands is lucky that Ryan came to us last summer!