Allen
Allen's very own nine-year-old, Noah, has been attending ASI for three years now and continues to love the sport of gymnastics! Noah started taking gymnastics when he was six years old and was enrolled in Boys Bronze with Coach Danielle. After two years of gymnastics, Noah was invited to join team. Can you guess what his decision was? He decided to join the ASI Allen Boys Team in 2015 with Coach Cris and Coach Louis.
Throughout his team experience, Noah has taken additional classes and camps in order to advance in his skills. He is enrolled in Power Tumbling Gold, as well as our skills camps that are open for everyone and team camp that is for our Boys Team. These classes and camps will help Noah kick off the 2016-2017 season with a bang. He is currently in level 3. Noah's favorite event in gymnastics is the floor.
Noah understands that a healthy, fit lifestyle is the way to go. In addition to gymnastics, he also enjoys playing football. He loves coming to gymnastics because he "can't wait to do roundoff back handsprings!" He enjoys being on Coach Cris' team because of his good sense of humor, his patience, and his helpfulness.
Noah's mom, Cricket, found ASI Allen by driving by one day. She took a chance on us with her pride and joy. She says, "Noah's confidence in himself has soared since enrolling in classes and mastering new skills." She also says ASI is "such a child-friendly, child-centered, positive place to learn, grow, and excel!"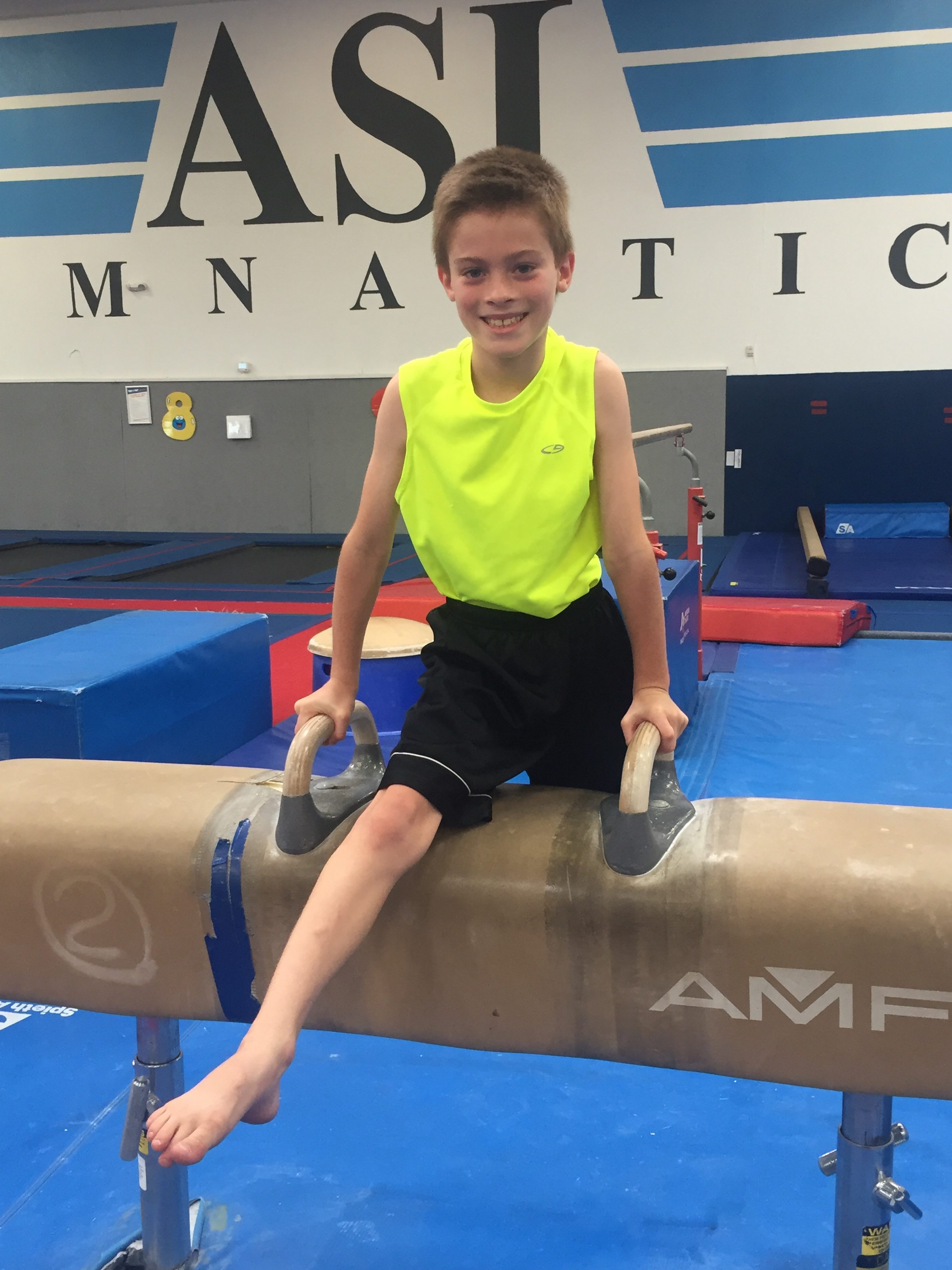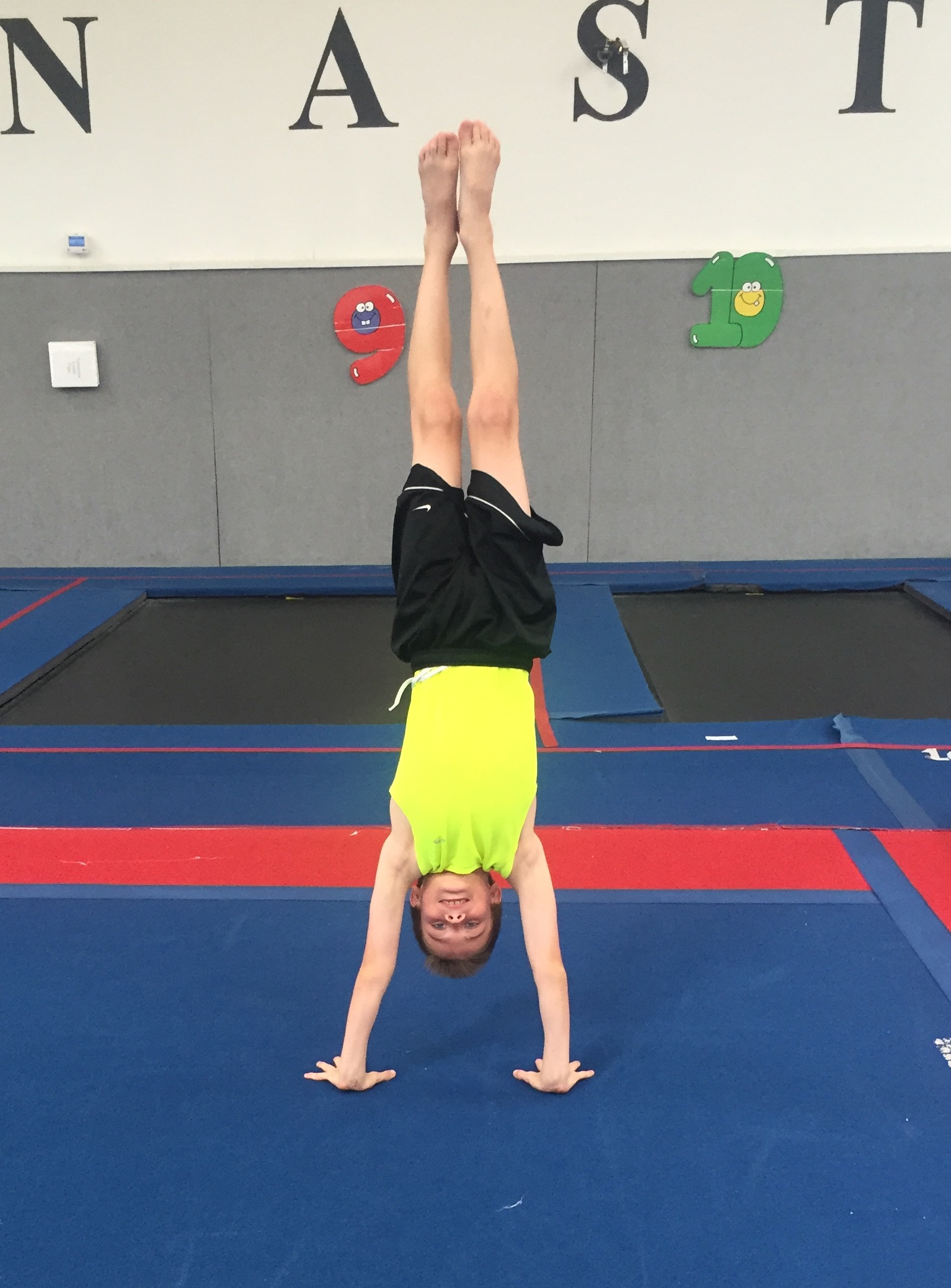 Arlington
Anthony has always loved flipping around the house as a kid, so of course the best option for him was gymnastics. While attending a party at a nearby skating rink, they decided to come in and inquire about our program and the rest is history. He's been a part of the ASI Arlington family for three years and continues to improve more and more.
His family informed us that gymnastics has helped him in many ways. He's gained a sense of growing confidence within the program, as he is being held to a certain standard being a part of the boys team. It's also worked as a healing mechanism and allowed him to separate himself from everyday life. ASI has become an extension of his family. "You don't have to have the same blood in order to be family."
Anthony is also involved in many activities outside of gymnastics including Royal Family Kids Club, Big Brothers Big Sisters, and Grace Community Church. We are fortunate to have someone enrolled with us that appreciates the sport as much as he does!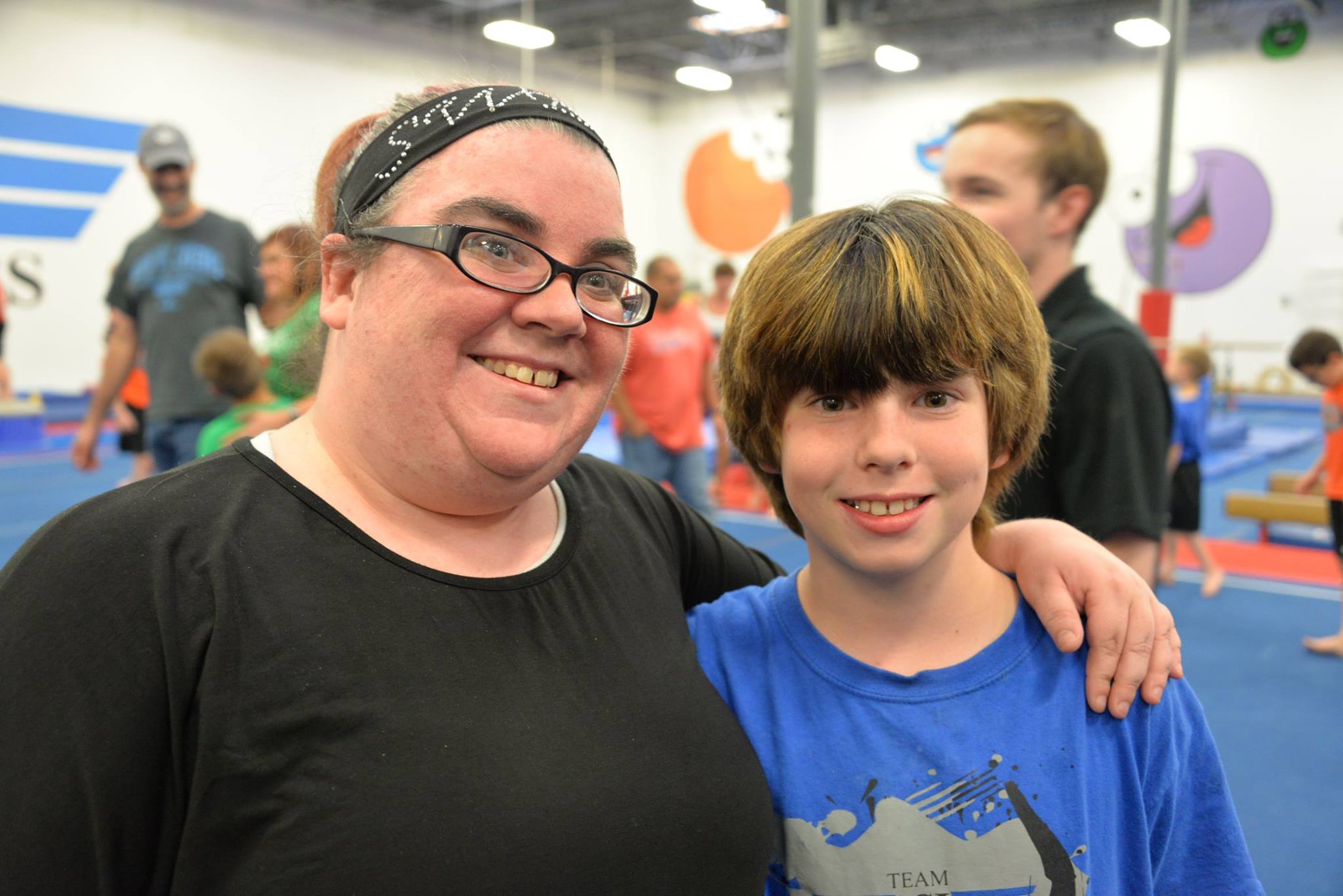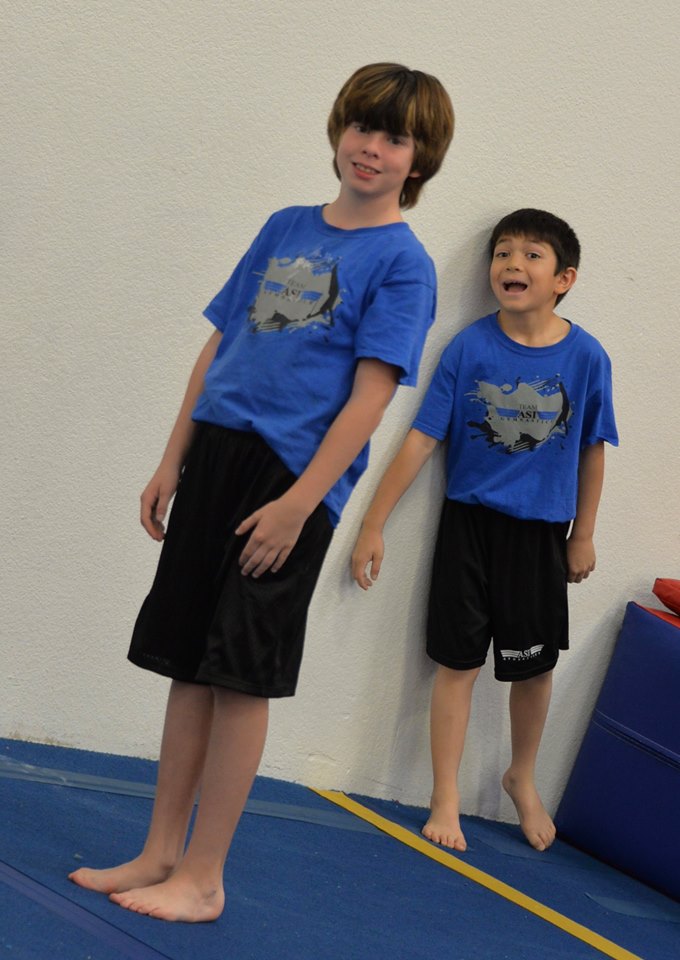 Cypress
Noah started at ASI Gymnastics Cypress in September of 2015. He always comes in with enough energy to keep Coach Chelsea and himself going. Noah's favorite event is the trampoline. His face is always glowing when he is jumping around. He rocks at doing seat-doggie-doggie-seat! When Noah is not at gymnastics, he loves to read maps and sound out each country. They love our Gymmie program! He is such a joy to watch and talk to!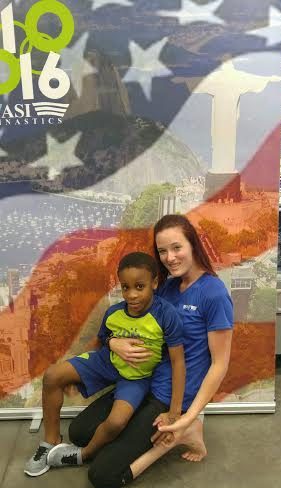 Firewheel
Vina started with us when she was just two years old! Currently she is five and enrolled in Girls Gold and Power Tumbling Silver. Vina loves coming to gymnastics because it is a fun place to practice her skills. She said she was wants to someday be an Olympian! Her favorite events are trampoline and beam. Outside of ASI, Vina also enjoys basketball and soccer.
We asked mom why she chose ASI Gymnastics and she explained that Vina got her start in gymnastics because it was close to home and a fun activity she could regularly engage in.
"I did not imagine that Vina would learn so much and become serious about gymnastics. She gains so much social skills and has become very mature. She has learned how to listen and push herself. Gymnastics has become important in Vina's life. Vina has become very strong and coordinated. She is healthy and has learned that exercising is important in life. I know that everything that she has learned from ASI gymnastics will be with her forever."
When she enters the gym the entire staff thrives off her passion for gymnastics. Her smile and love for the sport are infectious. We can't wait to see how she will continue to grow as an athlete and a young lady!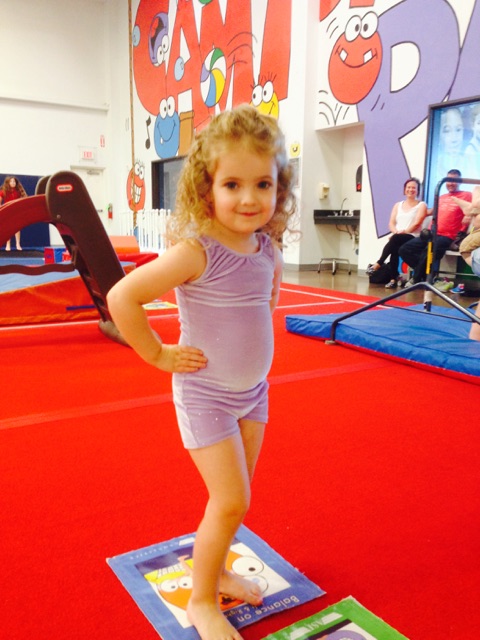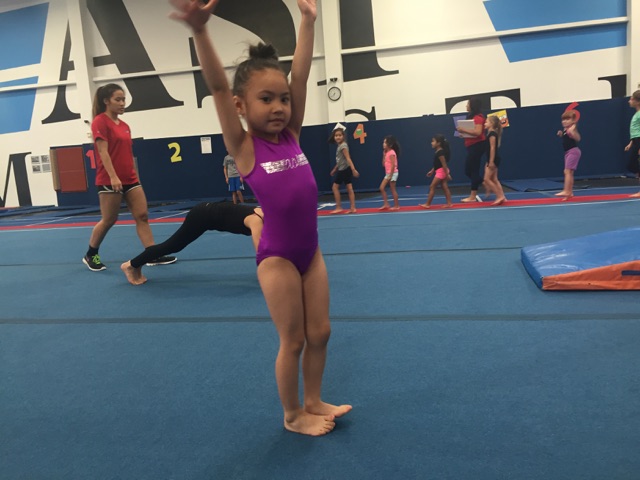 Keller
Berkleigh is one of ASI Keller's hot shot gymnasts! She has been in the Tiny Tots program since the age of one. Coach Kiersten thinks she'll be ready to promote to Kidz Gym well before her 3rd birthday because her motor skills, social skills, and listening skills are so advanced, which her mom attributes to her involvement in gymnastics! Berkleigh loves coming to gymnastics because she can jump on the trampoline, which is her favorite event, and she can swing on the rope. Coach Kiersten loves having her in class because she is always excited to be at ASI and is eager to learn. With so much natural ability, it's no wonder that Berkleigh enjoys dance and soccer as well. This little gymnast will move up fast and we can't wait to see her develop as a gymnast here in Keller!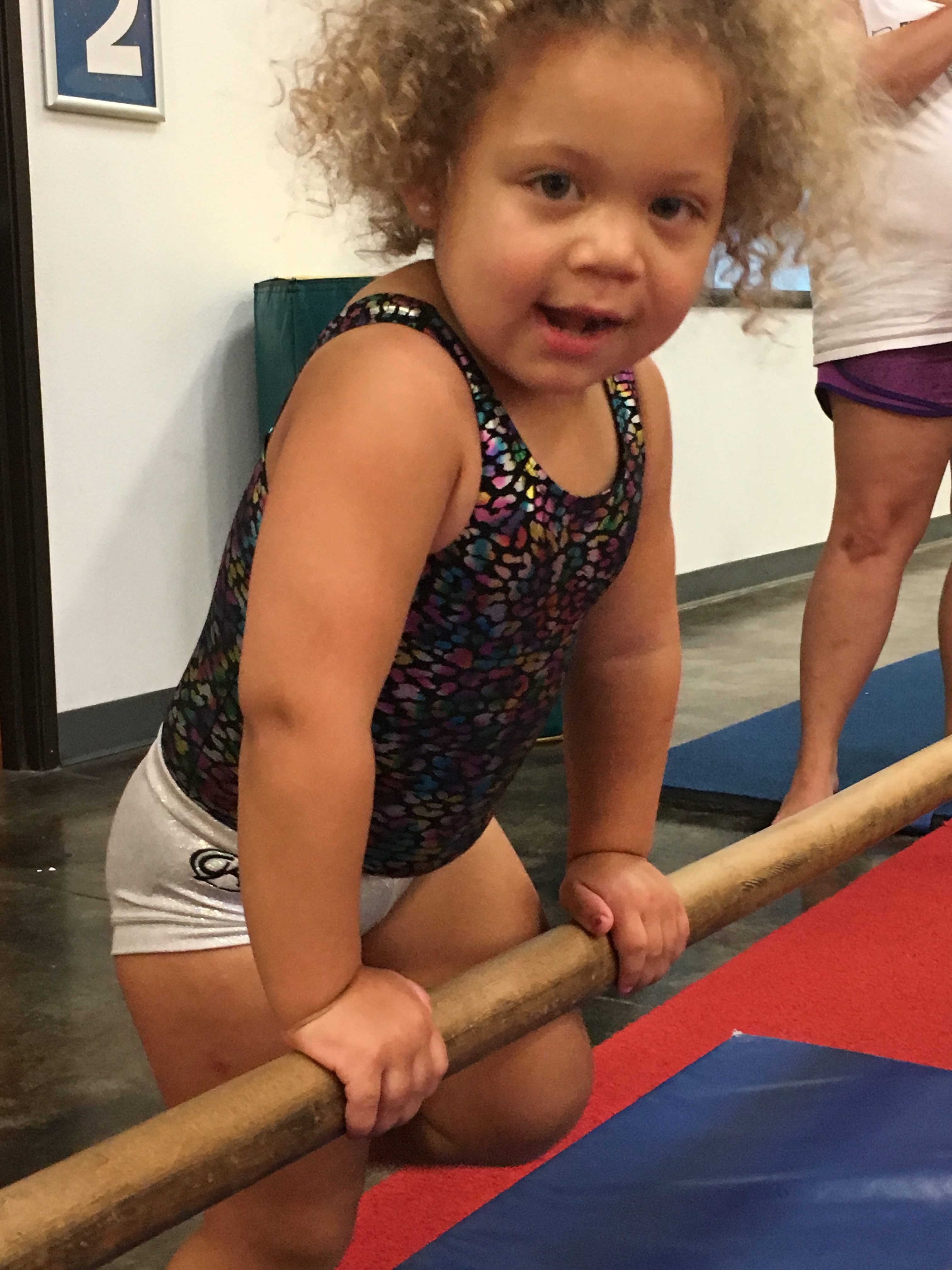 Mesquite
Maci's bouncy curly hair, and bright personality cannot be missed when she comes in for class. Maci has been coming to ASI Mesquite since her Tiny Tot days almost 5 years ago, and is now enrolled in Girls Bronze. She is soon to be promoted to Girls Silver! Her favorite event is trampolines, and loves coming to gymnastics because, "it is so much fun and I get to meet new friends while working with my coach! I love learning new things while getting stronger." Maci also thinks her coach is pretty awesome. She says, "Coach Savannah is always so nice to us. I love her because I know she loves us, too!" When we asked Coach Savannah to describe Maci as a student, she said, "She is my biggest helper! She always puts her best foot forward, and gives a hundred percent every class! Maci is such a blessing to have as a student!"
For Maci's mom, Dori, coming to gymnastics means so much to their family.
"Maci started gymnastics when she was 15 months old. Her immediate smile and laughter said it all; she loved working with the coaches and made many new friends! Throughout the past five years, we have seen Maci's confidence and problem-solving skills consistently develop and improve. Gymnastics has given her better balance, focus, and courage to go beyond what she thinks possible for herself. She has also learned how to respect and obey authority in a fun environment."
It truly warms our heart to hear such positive feedback about Maci's gymnastics experience! To hear how much Maci  has grown and developed from participating in the sport of gymnastics is really incredible. When it comes to why Dori chose ASI, she says, "ASI is a family, and we feel as though it has become part of ours! The leadership team is best-in-class; coaches go above-and-beyond to help my daughter feel both important, accomplished, and safe." The Brown family has really grown so much in our gym, and just as Dori stated, they really are part of the ASI family here in Mesquite. Maci and her family bring so much joy to our gym, and we couldn't imagine not having them enrolled with us!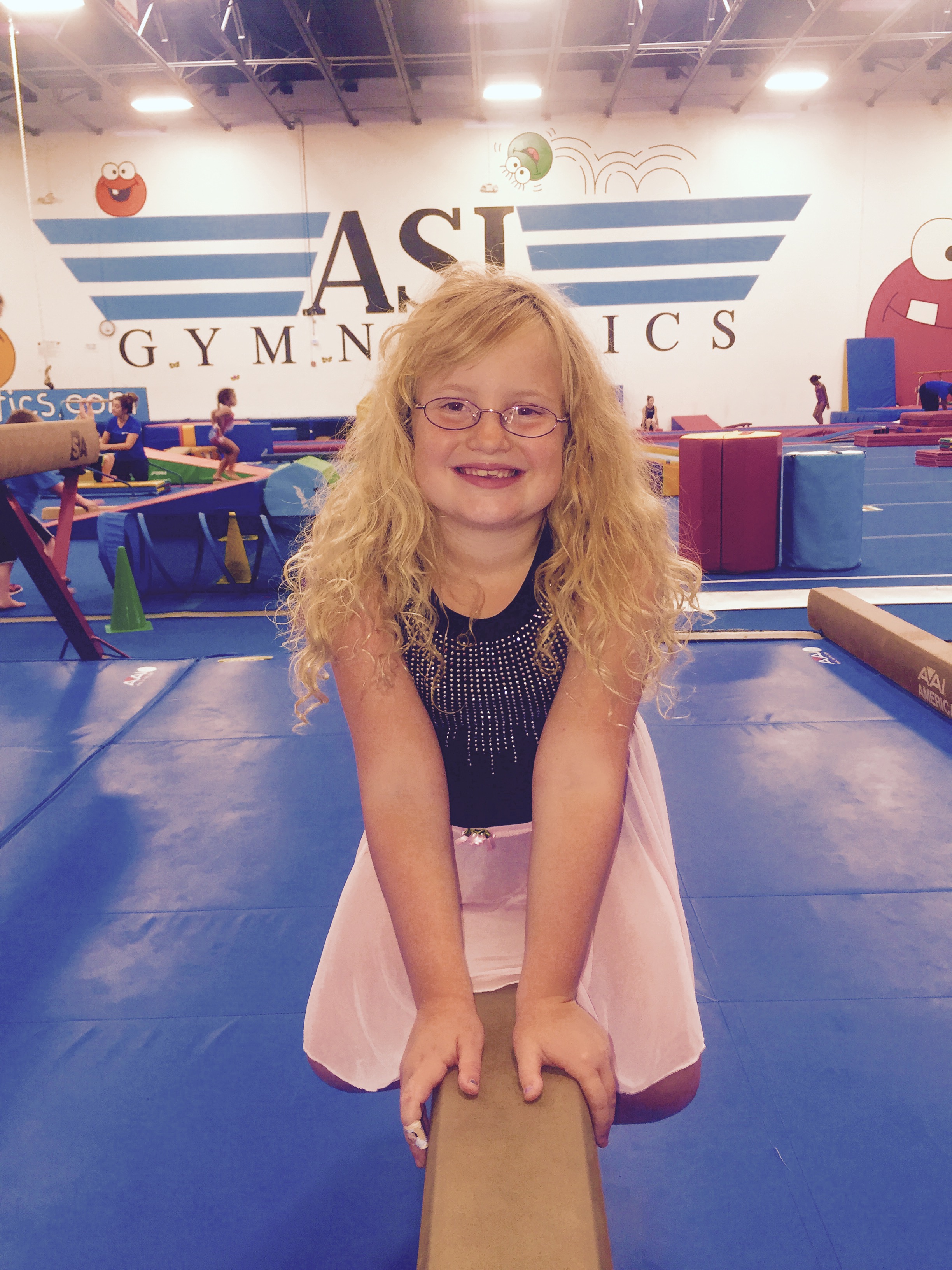 Plano West
Max is one of our Boys Silver gymnasts at ASI Plano West! He is eight years old and has been attending ASI since March. His favorite skill to practice is a handstand flat back and his favorite event is parallel bars. He also loves the rings and practices at home since his parents put a set of rings in the house! Besides gymnastics, Max also plays baseball, soccer, and does karate. His parents are so happy that he loves gymnastics because he has gained endurance and learned many new skills. His parents said, "He has discovered that he's stronger than he thought he was and really enjoys challenging himself! He looks forward to gymnastics class each week and was so proud to be promoted to Silver!" We are so happy that Max loves gymnastics just as much as we do, and we can't wait to see what he accomplishes next in class!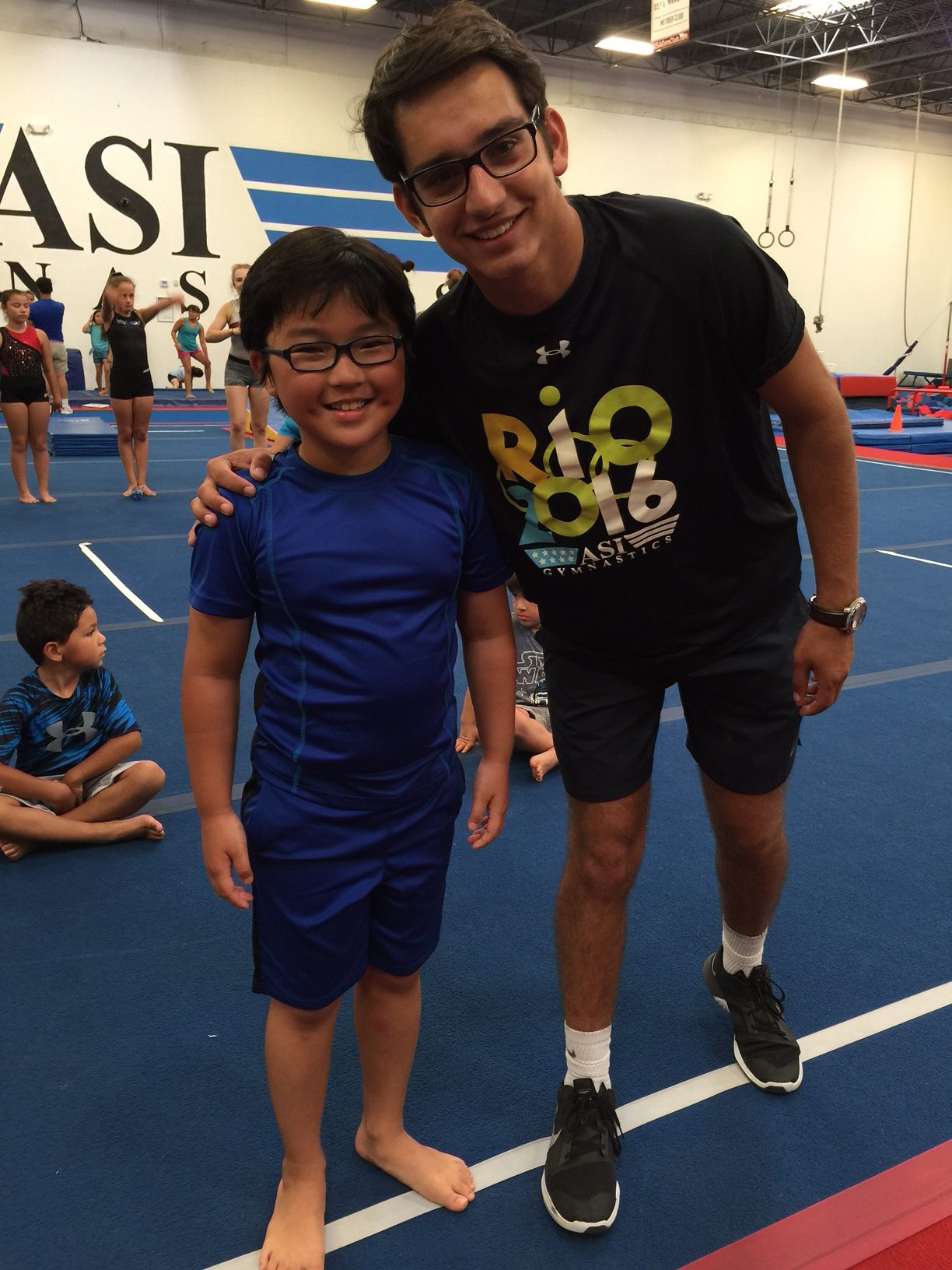 Rockwall
Shelbie has been a part of the ASI family for seven years now, and she loves it!  She started at ASI when she was three years old; that is when her mom enrolled her in our Kidz Gym program. It has been nothing but PURE LOVE since then for the sport.  She is currently enrolled in Power Tumbling Advanced Gold with Coach Jonny.  Shelbie looks forward to her classes each week not only for the tumbling but also to hang with Coach Jonny.  She said "I like how Coach Jonny is funny and goofy but also pushes me when he knows I can do something. He won't let me fall".  Shelbie loves Coach Jonny!  
Shelbie's mom said that Shelbie has gained so much since starting at ASI: strength, flexibility, but most importantly she has gained self confidence. Gymnastics and Power Tumbling have given her the ability to achieve so much in all other sports as well.
"I feel like there isn't anything she can't do and it is because of the what she has and continues to learn at ASI".
Shelbie's family has been a part of ASI for 10+ years now, and they said they couldn't imagine being anywhere else!
ASI Rockwall is lucky to have such an amazing, sweet, and talented athlete in the gym and we look forward to what the future holds for her!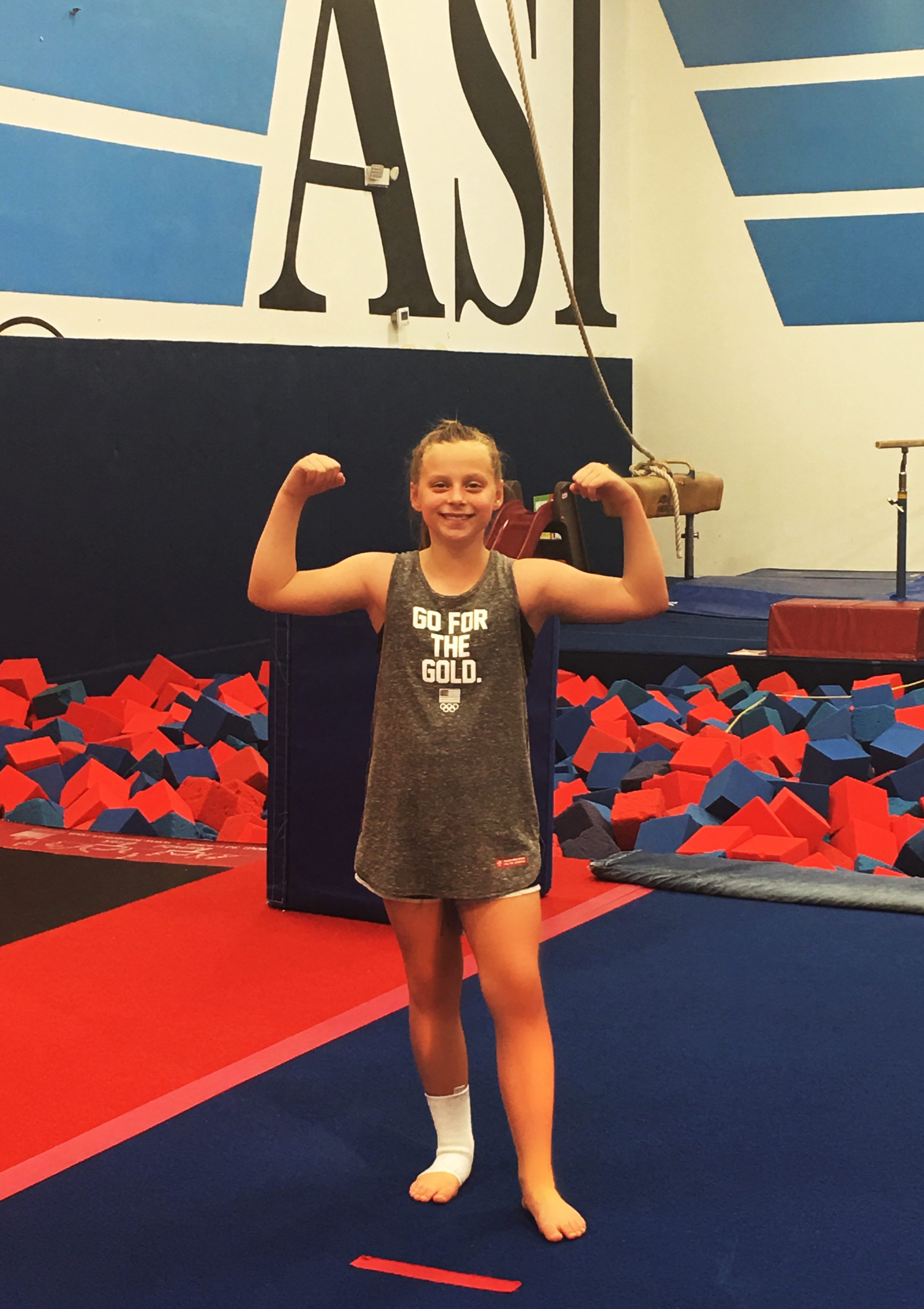 The Woodlands
Julia has been taking classes at ASI The Woodlands for three and a half years. She started in a Kidz Gym Level 1 class and has worked her way up to Girls Gold and Power Tumbling Gold! Her favorite class is Power Tumbling with Coach Jessell and Breion, and her favorite thing about class is doing her backhand springs. Julia says, "I love doing back handsprings and back tucks. I like my coaches because they make me awesome. I can now do a round-off back handspring on the floor!" She also says that her coaches are awesome because they are super fun and take their time to explain the skills. When Julia is not at ASI, she enjoys swimming!
Julia's mom, Danielle, says that, "Julia has greatly benefited from gymnastics because she has gained confidence throughout the years and she has found something that she really enjoys doing."
We also asked Danielle why they chose ASI. She said, " I love the staff. They are always so energetic. The coaches have a passion for their classes. My daughter's coaches are encouraging and they genuinely care. They know how to push her and still make it fun, while learning the art of tumbling and gymnastics!" The Woodlands is so happy to have such a hard working student like Julia at the gym!