Allen
Allen's very own Disney Princess walks in with a smile on her face, and greets everyone with a "Happy to see you!" Yes, we are talking about Coach Jennifer. She is known to everyone as the one who looks like a Disney princess. Jennifer has coached at ASI Allen for seven years, and loves every minute she is with her kiddos. She is certified in our PreSchool classes, all Girls Gymnastics levels, and Team. She currently coaches Tiny Tots, Kidz Gym, Girls Bronze, Girls Gold, Girls team Level 1 and Level 2. She used to coach Girls Team level 5. Her favorite event to coach is floor and beam. She heard about ASI Gymnastics by looking up gyms when she moved to Dallas. She used her business degree to do accounting, but that wasn't much fun for her so she decided to do what she loves the most, coach!
Coach Jennifer loves being a part of the ASI family because of the love she has for working with children. She used to coach three years before ASI was a part of her life, not to mention she loves running around after her two daughters. Running around after her daughters and coaching is her method of staying fit. She says the kiddos she coaches, along with her daughters, "have my heart and always will. Seeing their faces when they get a new skill is the best thing ever!."
Before Jennifer became a part of the ASI Family, she attended Abundant Life Christian School and attended the University of Houston-Clear Lake. She started dance and gymnastics at age two. She completed Level 4 and 5 in gymnastics and then she switched over to cheerleading.
Jennifer believes gymnastics is great for kids because "it teaches them coordination, listening skills, good sportsmanship, and to most of all, try your best and never give up." Her coaching style is "fun, encouraging, and smiles." She sums up coaching at ASI as "train, teach, play, fun, safe." We couldn't agree more with our Disney Princess!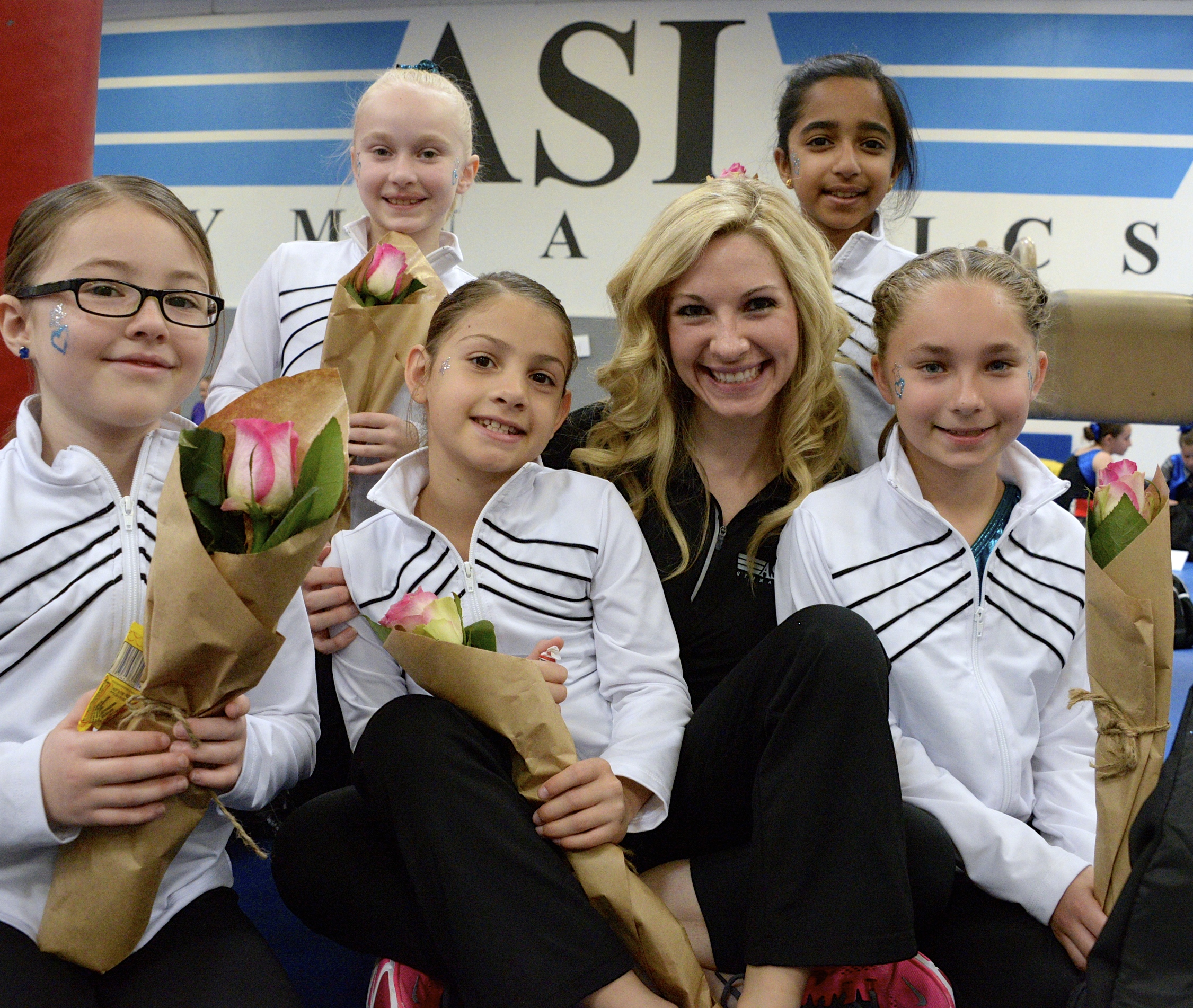 Arlington
Kiara has worked at ASI Arlington for almost two years and she continues to amaze the staff daily. She cheered all four years of high school and was part of UT Arlington's cheer squad, where she had the privilege to win nationals last year. Her spunky personality and contagious laugh are the highlight of everyone's day. She exudes awesomeness the moment she walks in the door and her personality is loved by everyone. Not only is she certified in all Girls programs, but she has taken on a leadership role and is now going to show the staff how to have " FUN". Being responsible for fun products will come natural considering she is a kid at heart. We love having her on our team and can't wait to see what she will do!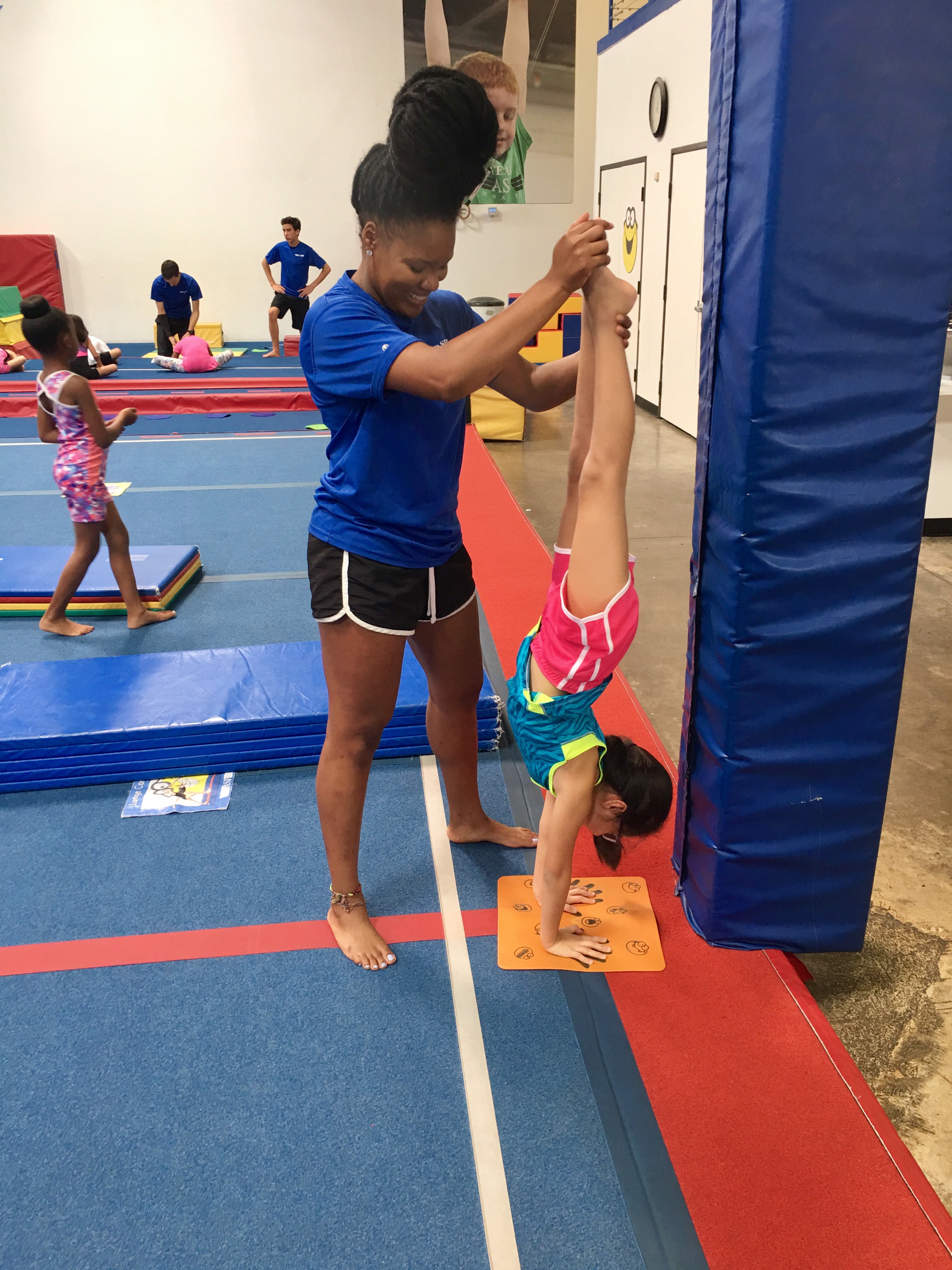 Cypress
Hi! My Name is Kristen and I am 20 years old. I have been with ASI Cypress since it opened in 2014. I coached here for a year before I left to pursue other things that I ended up not feeling strongly for. I decided to come back and have never been so happy to be at a place that I love. I coach Tiny Tots, Kidz Gym, Girls Gymnastics, Power Tumbling, and Girls Team. I graduated from Cy Woods High School in 2014, and am currently taking a break from school. I love to bake cupcakes and I even have a small home business on the side. I did gymnastics, tumbling, and cheer when I was younger. With my background in tcoaching and teaching preschool, I have grown to love kids and I love to see them grow. Three words that would describe me would be tough, encouraging, and punctual! #GoASICy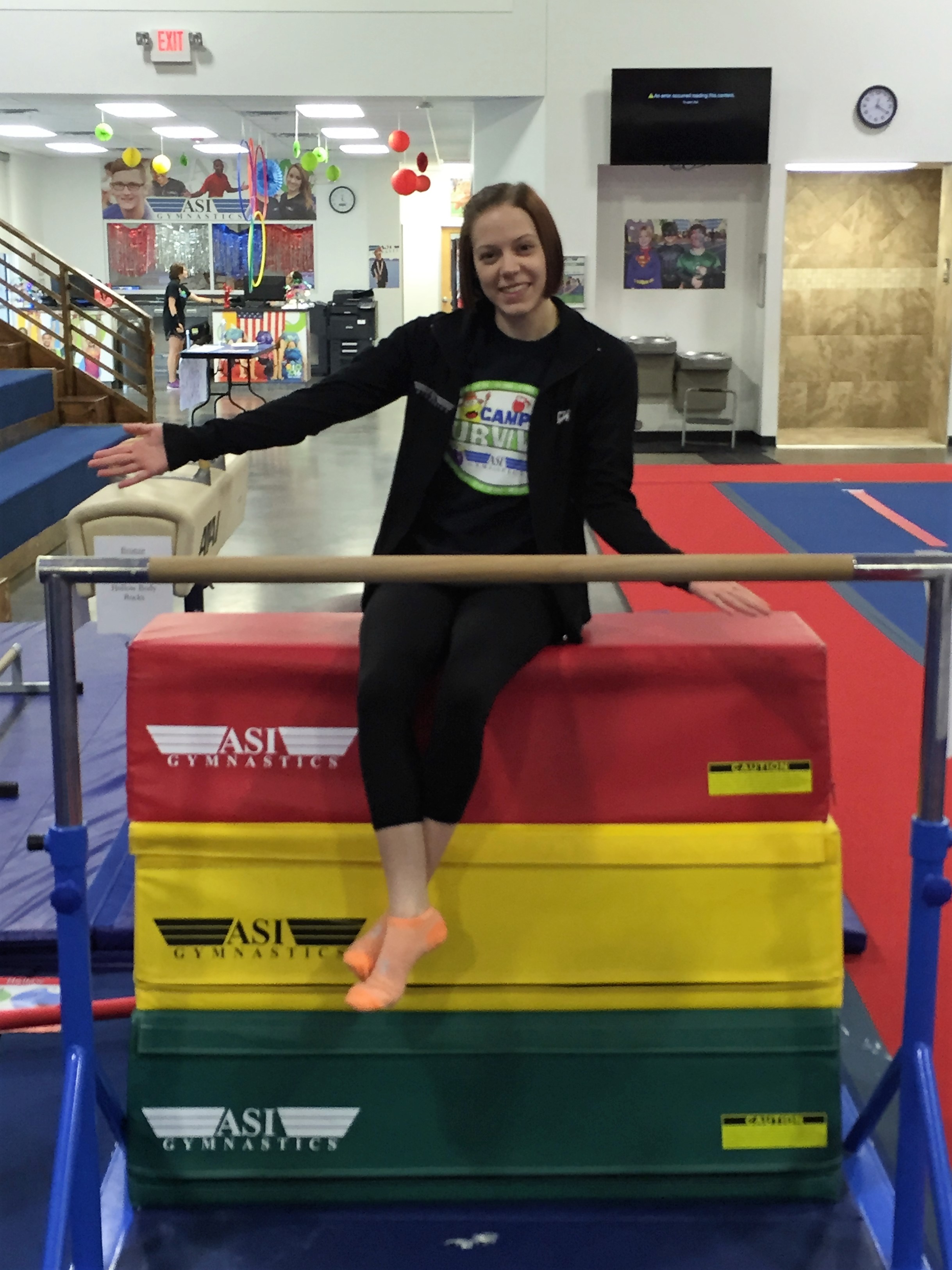 Firewheel
Coach Aaron has been with ASI Firewheel for four months now. He currently coaches Boys Bronze, Girls Bronze and Silver, and Acro Bronze classes. He describes his coaching style as tough and energetic. As a child, he himself attended open gym at ASI Gymnastics; no wonder he really enjoys coaching at open gym and his Girls Bronze classes. He believes that gymnastics is great for kids because it teaches them flexibility, tumbling, determination, self confidence, and to be respectful and kind to others.
Currently, Aaron attends North Garland High School. Outside of school and work he currently partakes in cross-country and plays for Andromeda soccer team.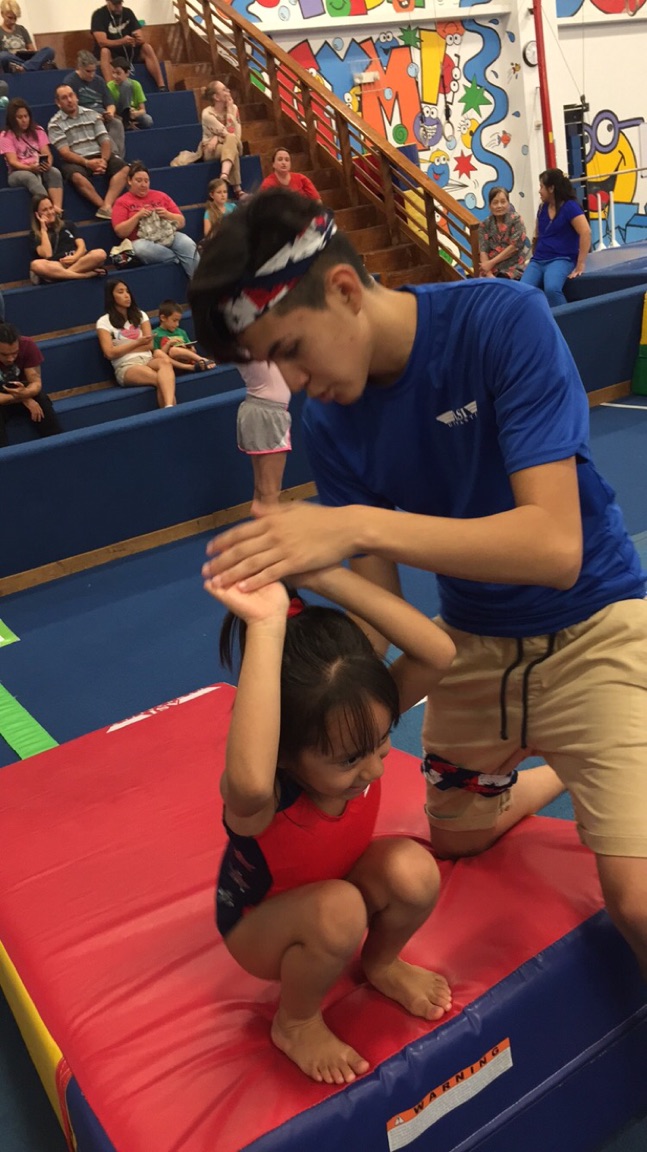 Keller
Coach Faith is a wonderful example of positive coaching here in Keller! She has been coaching at ASI for two years and coaches everything from Tiny Tots to Girls Silver. She can also be found leading all of our fun products from camp to open gym and birthday parties. Faith is a graduate of Fossil Ridge High School in Dallas, where she participated in track and soccer. She has an extensive background working with children, including working with special needs children in high school and at the Dallas Children's Zoo. She is also a nanny. Faith discovered ASI Gymnastics when a child she used to nanny for attended classes here. We are so glad she did, because she brings high energy and fun to every class she coaches. She can always be heard praising her students and offering positive reinforcement to motivate her gymnasts. Her favorite event to coach is floor! Coach Faith describes coaching at ASI as fun, uplifting, fast-paced and educational. She loves the team-oriented environment that can be found here, and is a wonderful example of a team player.
"At ASI, we never tell a kid they cannot become someone like Simone Biles; instead we motivate them and slowly show them how to get there. Gymnastics is a very well-rounded sport for kids. It can help with endurance, strength, and boosting their confidence".
Faith stays fit doing yoga, zumba, cardio, and chasing her two adorable children. We are so lucky to have Faith here in Keller. She brings so much happiness to her co-workers and students every time she walks through the door.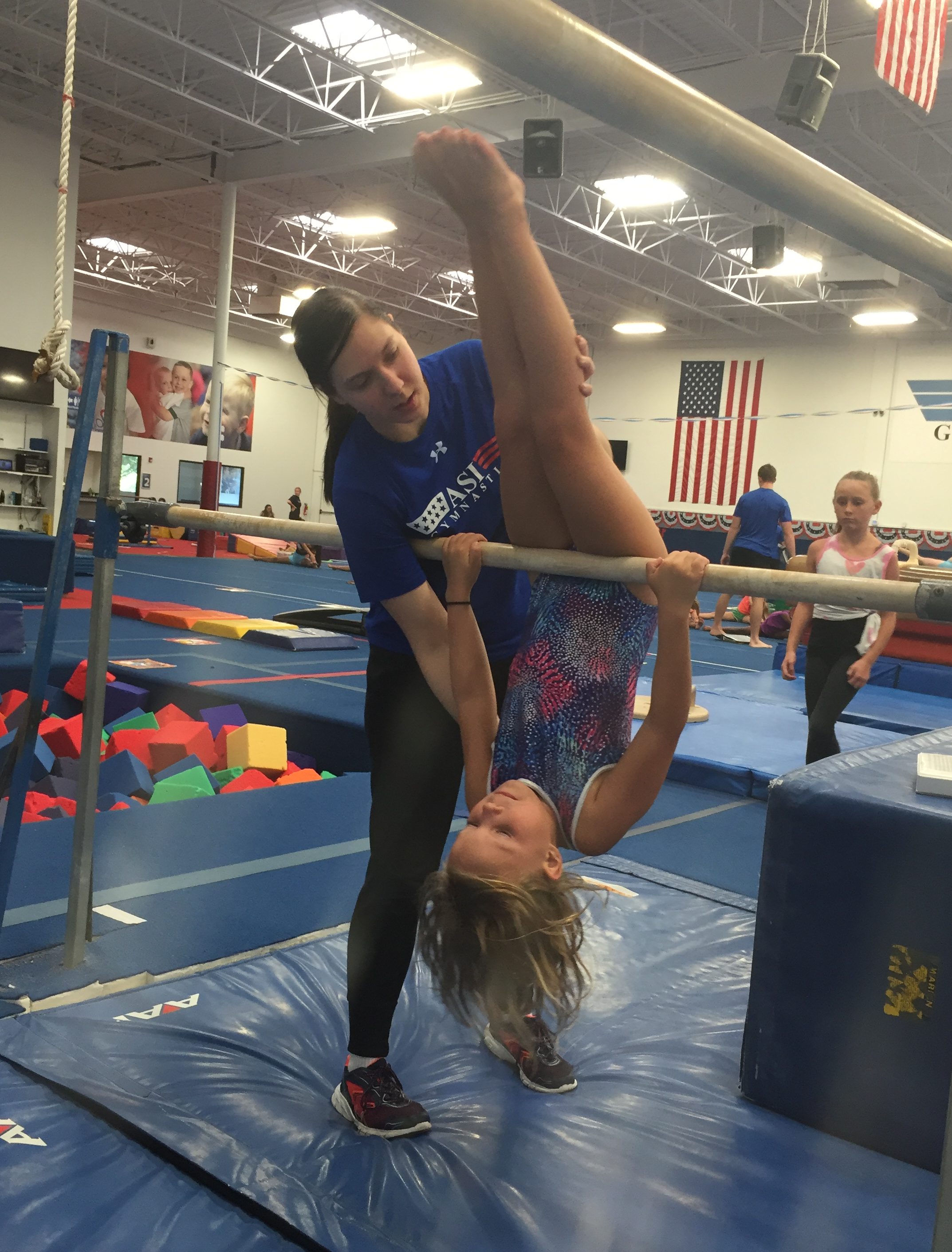 Mesquite
Brittany is an encouraging, fun, and loving coach at ASI Mesquite, who always steps in to help out any one in need. Brittany came to ASI as a child from the age of three until the age of twelve.
The sport of gymnastics "helps children develop physical skills they thought they couldn't before. Gymnastics gives a level of confidence to children that even helps them even outside of the gym."
Brittany coaches a wide variety of classes such as Kidz Gym, Girls Gymnastics, Power Tumbling, and Fun Products. Her favorite would have to be Kidz Gym because "at that age kids are so creative, and have such imaginations. During class you can make teaching every skill so fun and exciting to them." Besides doing gymnastics as a child, Brittany was also very involved in swimming. She competed for nine years! In high school, she was also on the schools rifle team and in JROTC Drill Team.
One reason Brittany chose to work at ASI is her love for kids! She has a strong background of working with kids, including being a swim coach, a nanny, and now working at ASI. Brittany's favorite part about coaching at ASI is "seeing children smile because they finally got a skill they have been working on. It shows that even the smallest things can bring them happiness. Getting to be apart of that moment truly warms my heart!"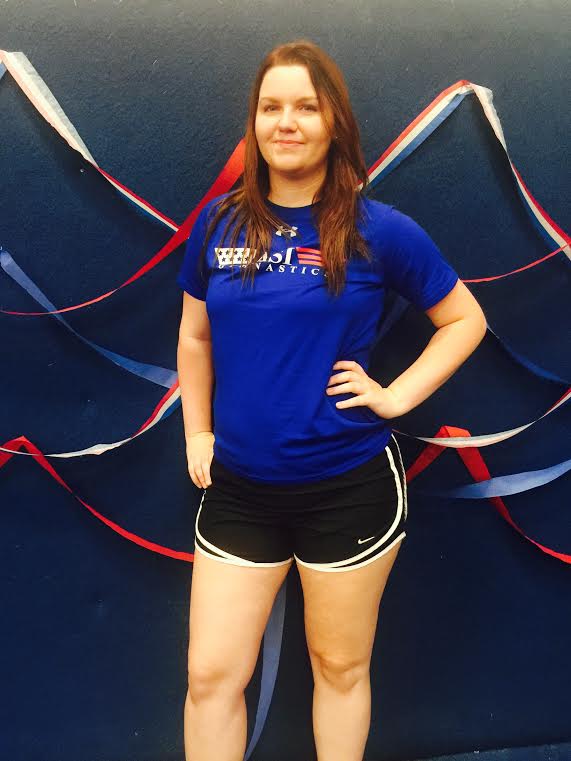 Plano West
Coach Vee is one of our amazing Plano West coaches! She has been working at ASI for a little over a year and we are so lucky to have her. She is a wonderful coach to her Kidz Gym and Girls Gymnastics students. She is currently attending Texas Women's University and studying speech language pathology. Her hobbies include working out and reading a good Nicholas Spark book!
She describes her coaching style as fun, enthusiastic, and charismatic! She thinks what makes gymnastics great is when a child feels the fulfillment of accomplishing a new skill. Vee is happy to be a part of helping with that achievement. She chose to coach at ASI because "I have the privilege of coaching children at a young age and showing them gymnastics skills will help them when they get older. I love having an impact on kids. It is the best achievement."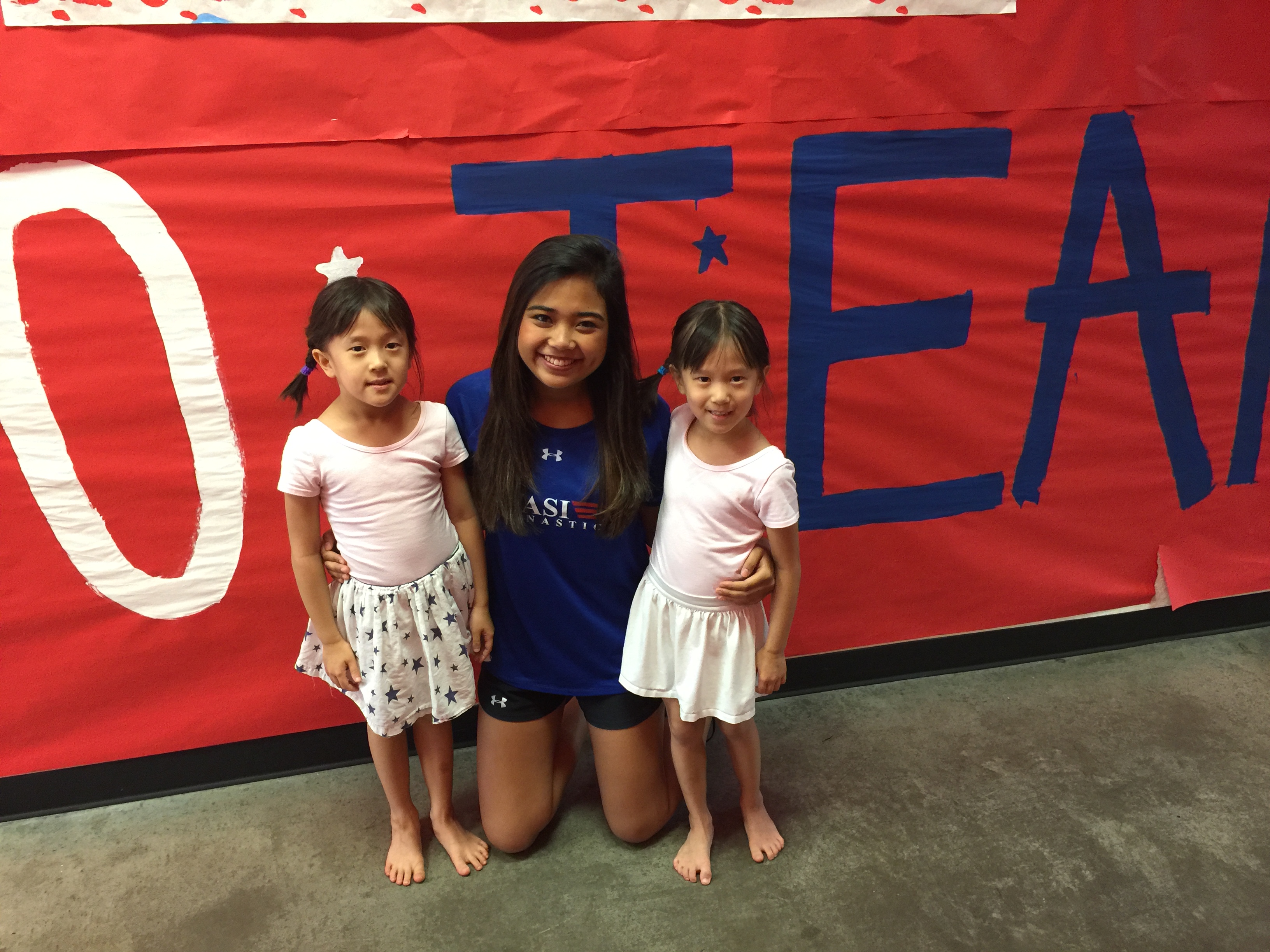 Rockwall
Marisa has been coaching at ASI Rockwall for a little over a year and we are so excited that she is part of our team. She currently coaches Tiny Tots, Kidz Gym, Girls Bronze Gymnastics, Gymmie Kids, and works several ASI Fun Products. Marisa said the thing she loves the absolute most about coaching at ASI is the awesome kids she gets to meet.
"I could be having a bad day, but as soon as I see the kids, my entire day is brightened".  
She said that kids have a sense of joy in them and they adore life. Sometimes as adults, we forget to relax and love life and working with kids a perfect reminder. Marisa also loves the relationships she has created with her coworkers. "There are some great employees at ASI and we are like a little family". Marisa feels gymnastics is great for kids because it is a fun way to get exercise and improve motor functions. She is currently in school to become a pediatric physical therapist and she loves how ASI's Gymmie Kid program is like a type of physical therapy that only focuses on gymnastics. It helps children developmentally, physically, emotionally, and mentally.
When asked what her favorite program to coach was, Marisa said without hesitation, "It's Gymmie Kids". She is definitely qualified for Gymmie Kids! Marisa's younger sister has Down's syndrome so she instinctively has a love for all kids who have a specialty. She was also a partner in PE classes during high school. She said that she would help the life skills classes during their PE class and it was the best class she took all throughout high school. Marisa has been involved in sports since a young age.  She was a competitive cheerleader, but her true passion was soccer. She played soccer throughout high school, where she was a four-year varsity player. She also played club soccer and was on the TWU woman's soccer team her first year of college.  
Marisa stays busy between taking college classes, coaching in Rockwall, and coaching at ASI Keller. In her free time, she enjoys hiking on local trails. She really enjoys hiking in different states on the rare occasion that she is able to do that. She also enjoys yoga and running outside!
Marisa is very enthusiastic and loud when coaching classes. She is beyond patient with each one of her kids. We are lucky to have such an amazing "team player" not only as a coach at ASI Rockwall, but as part of the ASI family!