Arlington
Megan is truly a breath of fresh air. She is known for always putting others first, and she is the epitome of what it means to be a team player. She has worked at ASI Arlington for four years and coaches Tiny Tots, Kidz Gym, Girls Gymnastics, Boys Gymnastics, Power Tumbling, and Girls Team. We are lucky to have an all star on our team!
Megan was a gymnast from ages 8 to 17 years old, progressing all the way to Level 9. After she graduated from Keller High School, she traded in her grips for poms poms at UT Arlington where she won a National Championship. She coached at other gymnastic facilities for about four years before ASI became home.
She loves coaching because of the kids and the relationships she has built with them. "I could be having the worst day, but as soon as I walk into the gym and see the kids and how excited they are about class it changes everything."
Megan also says, "Gymnastics helps kids with their motor skills and teaches them awareness that will continue to help them with any sport. It is also a mental sport that requires focus and discipline."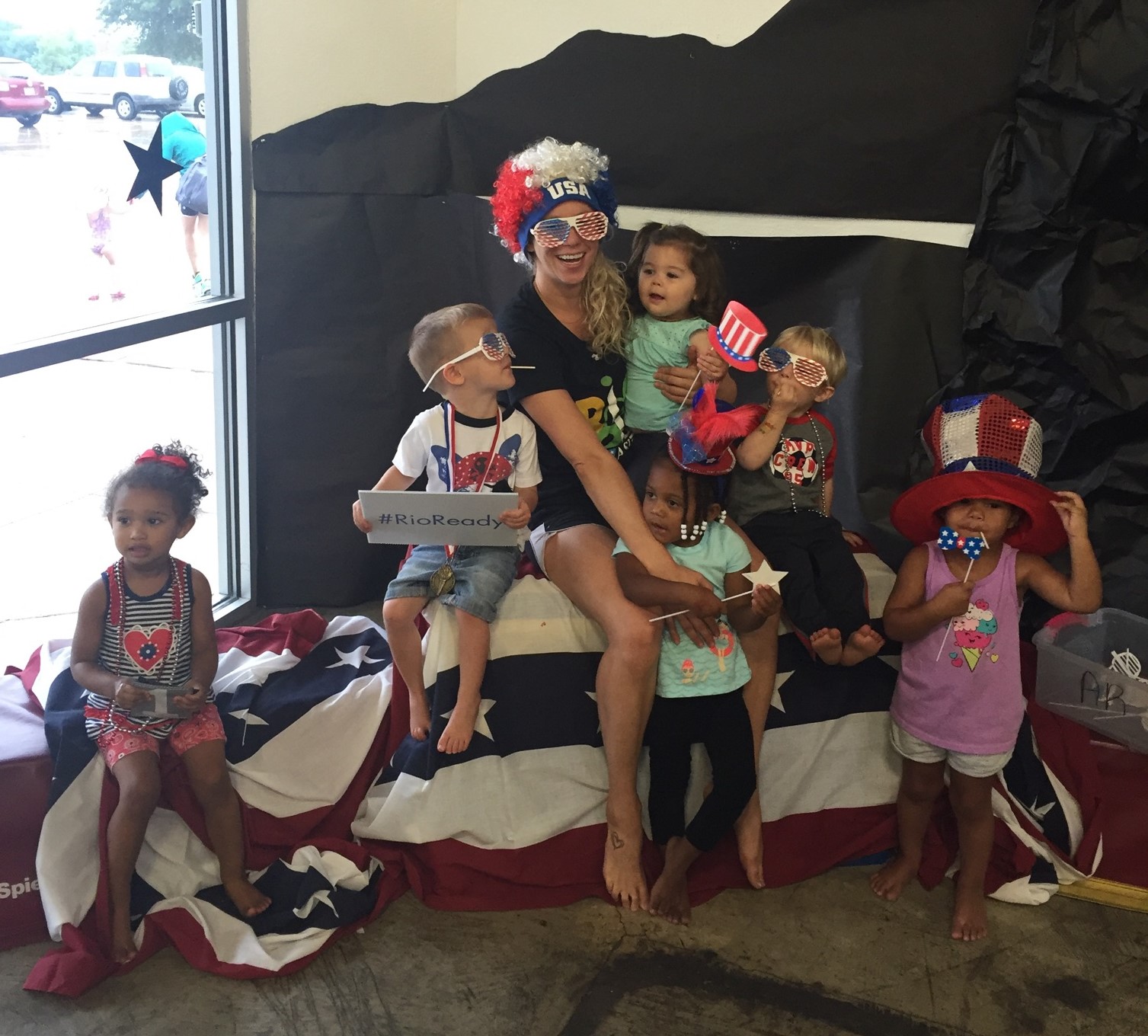 Firewheel
Jasmine has been with ASI Firewheel for two years. She got her start here after being referred by a friend and said, "as soon as I started working, I began to fall in love with everything ASI has to offer." She is currently our Gymnastics After School program supervisor and coaches preschool and Gymmie Kidz classes. She describes her coaching style as fun, energetic, and patient.
When we asked what she loves most about coaching she responded, "Well to start off I'd say that I LOVE making an impact on my kids, whether it's my GAS kids, Gymmie Kids, or even my preschool kids. I treat them like if they were my own child. My favorite part of coaching at ASI is getting that new kid that has never been here before and it's either their first time doing classes, camp, or even just coming for an open gym and just making them feel welcomed and like their a part of the ASI family." She sums up her experience here at ASI as fun, positive, rewarding, challenging, and always exciting!
Jasmine believes that gymnastics is great for kids "because it's one of the most comprehensive lifestyle exercise programs available to children, incorporating flexibility, strength, speed, balance, coordination, power, and discipline. Whether they are involved in recreational gymnastics or with a competition squad, skills learned in gymnastics can benefit a child's overall development." Outside of ASI, Jasmine stays active by going on walks with her daughter.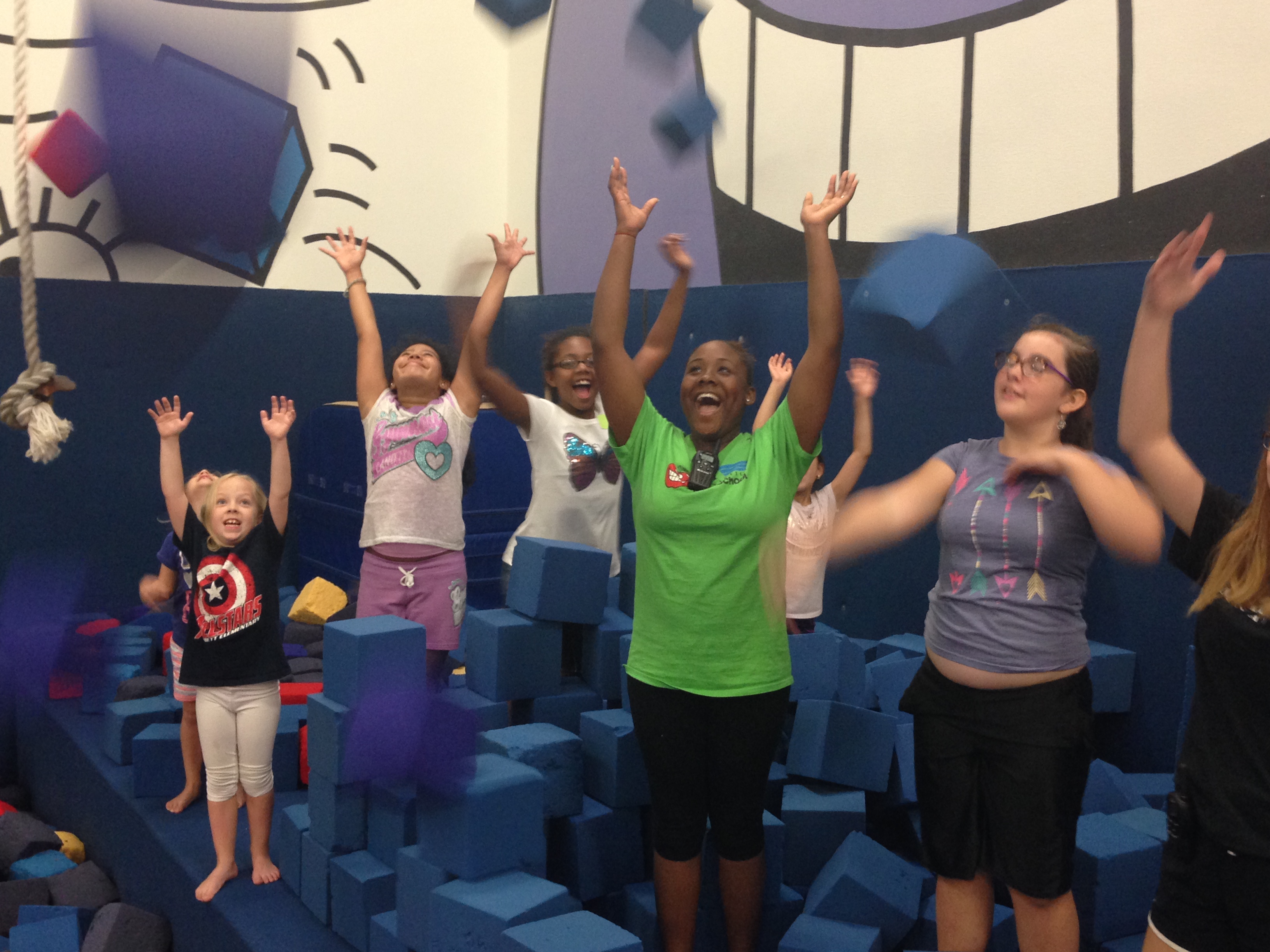 Keller
Julio has been coaching at ASI Keller for two years, and in that time has taken on classes at nearly every level. He can be found coaching in our boy's program at the bronze and silver level, power tumbling classes, and our girl's program from bronze all the way up to Level 2 team! Julio is one of our most in-demand birthday party coaches, and he can always be counted on to make Open Gym and Parent's Night Out a blast. Julio is a graduate of LD Bell High School, where he competed in gymnastics and coached gymnastics in the after school program. In fact, he brings six years of gymnastics experience to ASI Keller.
To maintain his fitness level, Coach Julio credits coaching with keeping his metabolism up. He sums up his coaching style as eccentric, progressive and conditioned. Coach Julio is always looking for new and exciting ways to help his students get stronger so that they can make the corrections they need to master their skills. He loves teaching gymnastics to children because it gives them "an opportunity to express themselves through physical and mental endurance". Julio found out about ASI Gymnastics through fellow coach, Jordan, and he loves coaching at ASI because it is fun, challenging, entertaining, and humbling. He describes himself as a silly person in general, and he loves coming to work every day in an environment where he gets to be himself.
Julio is a great team member and is always available to newer coaches for mentoring and advice. His smile is bright and contagious to everyone around him, and he makes every day in Keller happier just by being his positive self!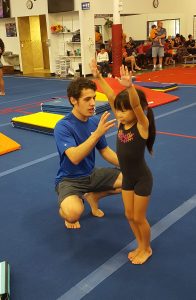 Mesquite
Michael at ASI Mesquite has been coaching at for a little over six months. In this time, he has really become a big asset to the gym. He coaches a wide variety of classes from Kidz Gym, Boys and Girls Gymnastics, as well as Fun Products! Michael has grown up in the sport of gymnastics. He was a Level 5 gymnast and coached for a year before ASI. To keep active, he goes to the gym and keeps up with his tumbling skills.
To Michael, gymnastics is such a great sport for children because, "Gymnasts tend to to have it easier when they go into other sports, and in general activities. Children who may want to grow stronger will be able to develop those skills and more that will go way beyond the sport of gymnastics, all while having fun." His coaching style can be summed up into these three words: safe, fun, and informative! Michael's favorite event to coach is the Balance Beam. He loves coaching at ASI for many reasons, such as, "I love the friendships built between the coaches and the kids. It's always nice to go to work and see it as teaching friends instead of work."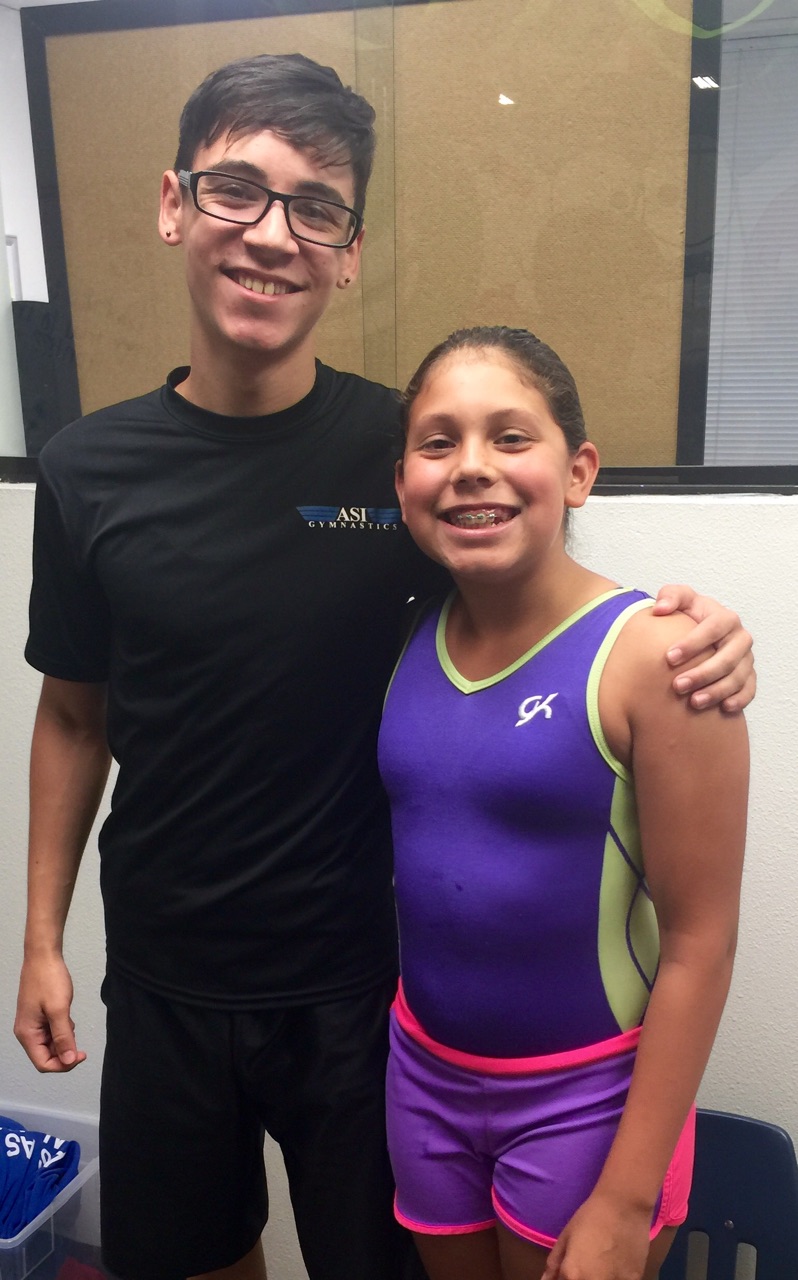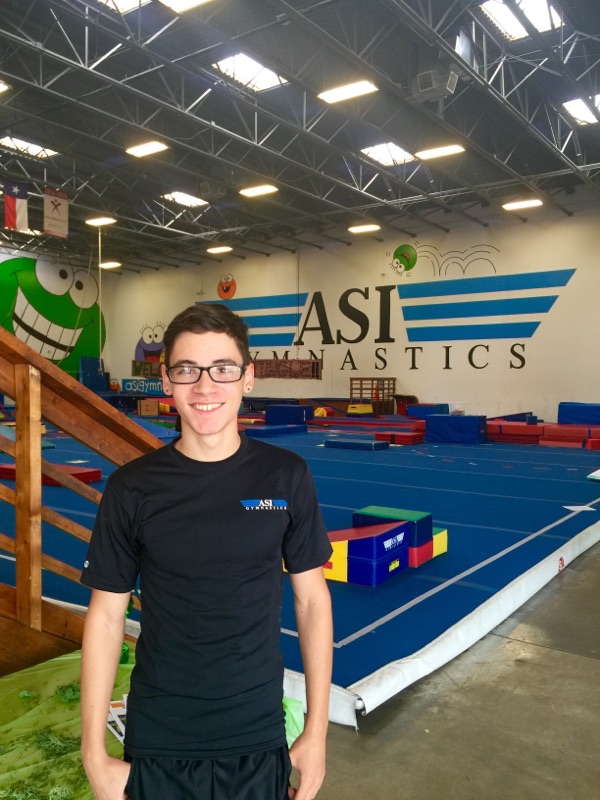 Plano West
Zac is a wonderful Power Tumbling and Boys Gymnastics coach at Plano West! He has been coaching at ASI for about two years now. Before he started working here, he was a dance instructor to kids. When he's not coaching or attending school at Collin Community College, he enjoys working on cars and hip hop dancing.
When describing his coaching style in three words, he said "fun, enthusiastic, and outgoing."
He loves coaching gymnastics because it puts a smiles on the students' faces when they are having fun in class, and he loves working with kids. Coach Zac loves our Plano West kids and they love him!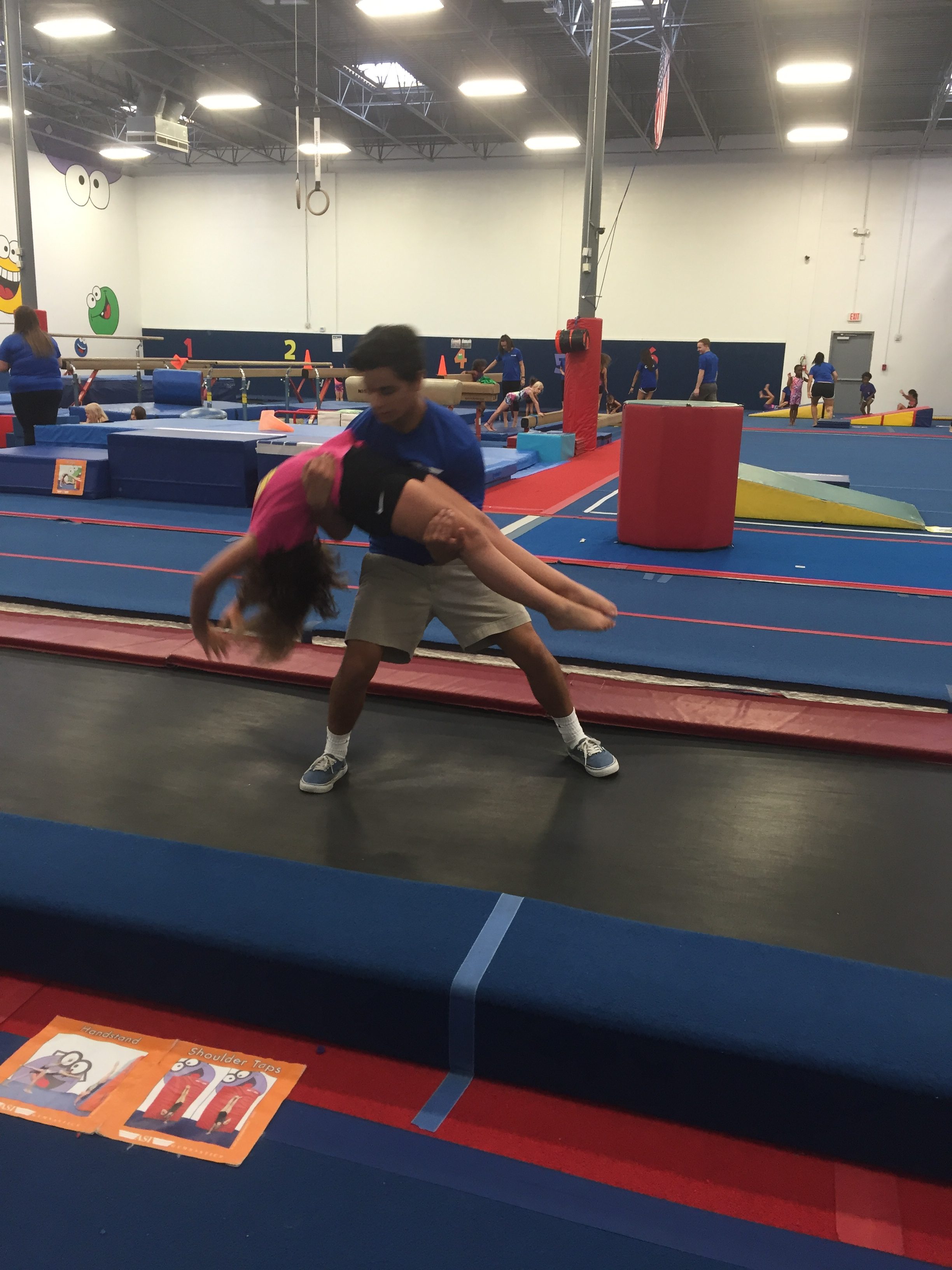 Rockwall
Sierra has been coaching at ASI Rockwall for going on two years now, and we are so excited that she is part of our team. She currently coaches a couple of Girls Gymnastics Silver classes, and she works several ASI Fun Products. Sierra said the thing she loves the absolute most about coaching at ASI is that every time she walks into the gym, it lifts her spirit knowing that she could be a driving force to make a child's day.
"I love that no matter what someones day was like before they walked into the gym, I know that they will leave this place in a better mood because they got to ring the bell, jump on a trampoline, or got to swing on the rope."
Sierra says gymnastics is great for kids because it gives them the ability to learn to do flips safely, while polishing and adding on to each and every skill learned. "I mean, what kid does not want to do flips?" Coach Sierra is great with the kids; she is so patient and understanding. She babysat a lot of children before starting her job at ASI, and she has two younger siblings that she spends the majority of her time with.
When asked what her favorite event to coach was, she said the Vault. Sierra started doing gymnastics herself when she was three year old, and she stopped at the age of 16. She was a Level 5 gymnast, and she also participated in track and field. She was a part of her high school STEP team at Plano East Senior High during her junior year.
"I had always wanted to work for ASI. One day I drove by and actually called. They told me to come in, and I was coaching a month later. It was the best decision I had ever made!"
Sierra loves to coach and she thinks of herself as a "fun" coach. She is also very task-centered and focused. We are very lucky to have such an amazing "team player" not only as a coach at ASI, but also as part of the ASI family.