Arlington
It is such a great feeling to watch a child grow right in front of your eyes. Knowing that you contributed to their cartwheel or presentation sequence, reassures any coach that their work is worthwhile. That's how we feel about Hannah!
Hannah enrolled at ASI Gymnastics September of 2013 and she has truly progressed over the years. Of course like any kid, she does gymnastics any opportunity she has. Doing handstands at home is a must in her household. Only true gymnast spend the majority of their time upside down.
In addition to gymnastics she also does ice skating,plays the piano, and loves to sing. Her parents mentioned that gymnastics helped her tremendously with her confidence. She's also met friends at ASI who have also advanced within the program with her.
Knowing that the coaches always conduct themselves in a professional manner and will continue to emphasize the importance of teamwork were huge selling points to her parents. We never want her  to feel that she is not doing a good job. Coach Kiara always gives high fives and praises them when they do a good job. She loves ASI Arlington and we Love her.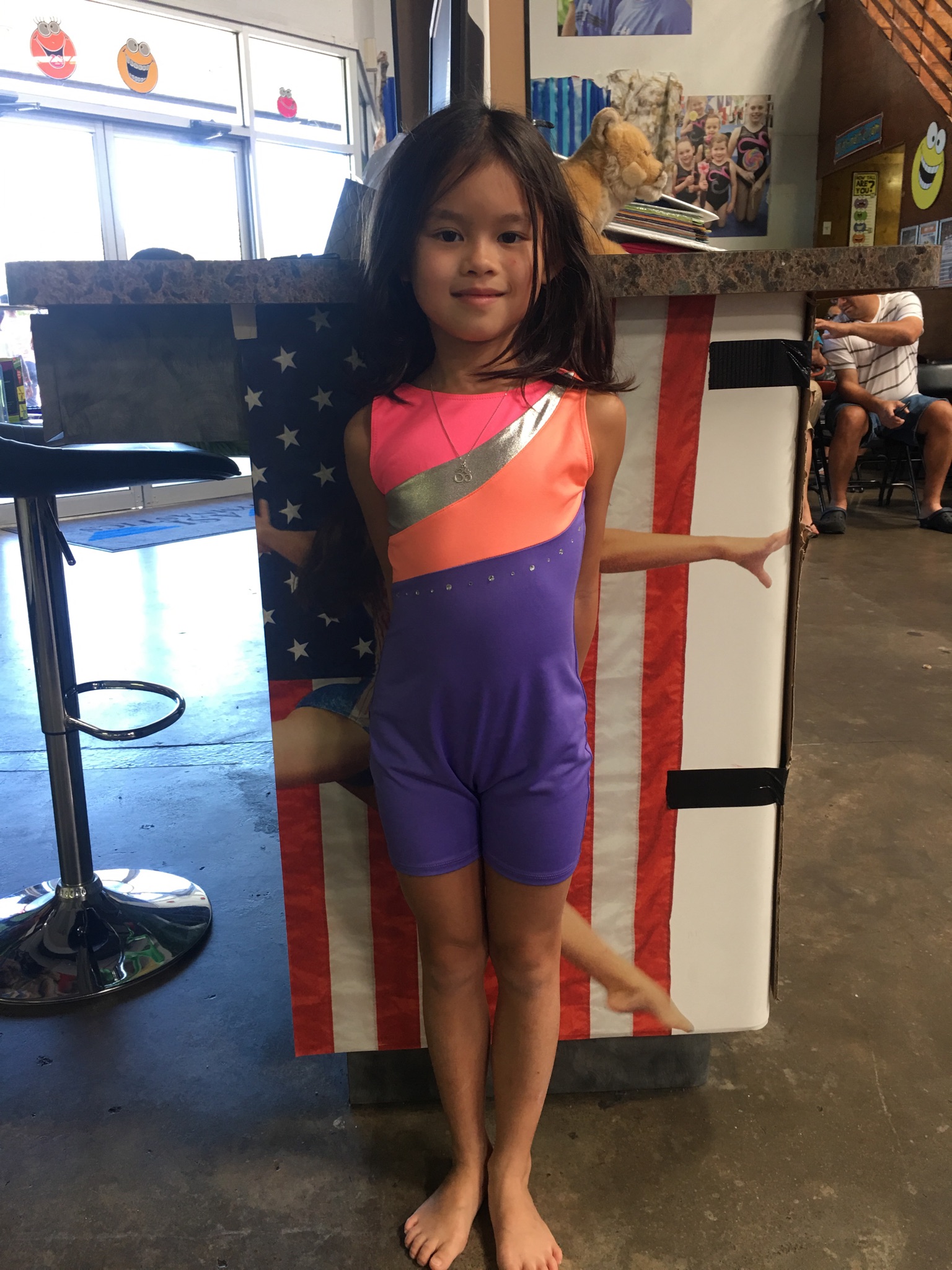 Firewheel
Henry is three years old and has been attending ASI for 7 months now! He watched his older sister Felicity in her gymnastics classes for the past two years and finally decided to try it for himself. He has already grown so much! When he was asked why he loved coming to gymnastics, he said, "It's so much fun! I like the balance beam and jumping on the trampoline!" He also said he likes Coach Marcie because she helps him and is really nice. Coach Marcie said, "You're really nice too!"
Mom explained that Henry has gained more independence since attending classes and that she loves watching him. Mom said she brings her kids to ASI because "ASI has a great reputation and we love the coaches!" Outside of gymnastics, Henry also enjoys baseball and will start t-ball next year.
We can't wait to see how continues to grow as an athlete and young man!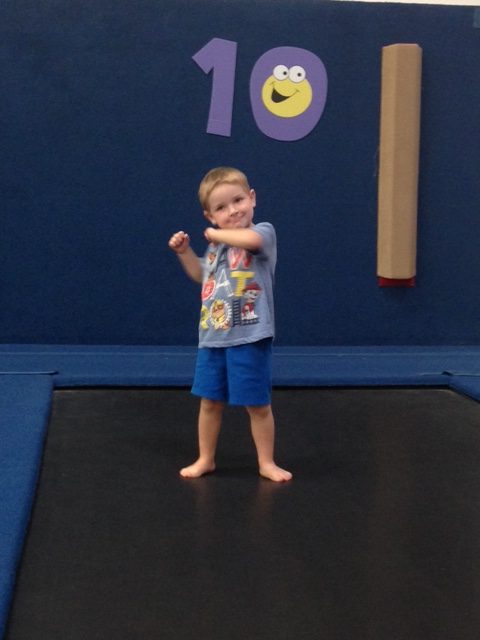 Keller
Keller's Student Spotlight shines on six year-old Girls Silver gymnast Sophie! Sophie has been attending classes at ASI Keller for five months and is currently enrolled in Coach Marissa's class. Her parents brought her in to ASI after being referred by a friend, but stated that it was our "outstanding staff that got us to join." We love hearing that in Keller! Her parents credit Sophie's gymnastics classes with providing her with opportunities to build her strength, coordination, and endurance; skills she uses in bike riding and baseball, two of her other favorite sports.
Sophie enjoys Coach Marissa's classes because "she acts silly and crazy and she's THE BEST COACH EVER!" (We agree!)
In her Girls Silver class, Sophie is building skills in all areas of gymnastics, but her favorite event is the trampoline. Sophie says she loves coming to gymnastics "because I think it's awesome! I love to learn new things at gymnastics. Cartwheels and handstands are my favorite things to do. I just LOVE gymnastics!"
We love you too, Sophie, and we can't wait to watch your progress!
Mesquite
Six-year-old Colton has only been with ASI Mesquite for about four months and comes for two hours every Tuesday night. Colton's mom first heard about ASI from a birthday party invite. "We've come to a few birthday parties here and decided that this summer we'd try out one of ASI's camps. He had a blast, so we've continued it through the school year." Colton takes both Power Tumbling and Boys Gymnastics classes with Coach Jacob and Coach Carly. When he was asked why his coaches were awesome he said, "Coach Jacob and Coach Carly are both awesome because they help me to be the best I can be!" Colton's favorite event is the Bars. Outside of gymnastics, Colton enjoys playing basketball, soccer, t-ball, and boxing.
Colton's mom says he is benefiting in many ways from gymnastics. "He is getting very strong. He takes two classes back to back so it is also improving endurance. He has tons of energy and gymnastics is a wonderful tool to put to good use." Colton's silly, fun personality definitely keeps Coach Carly and Jacob on their toes during class, but they wouldn't want it any other way.
His coaches say, "Colton keeps the energy going during class. He always gives 100% in class no matter the tasks! We couldn't ask for a better student!"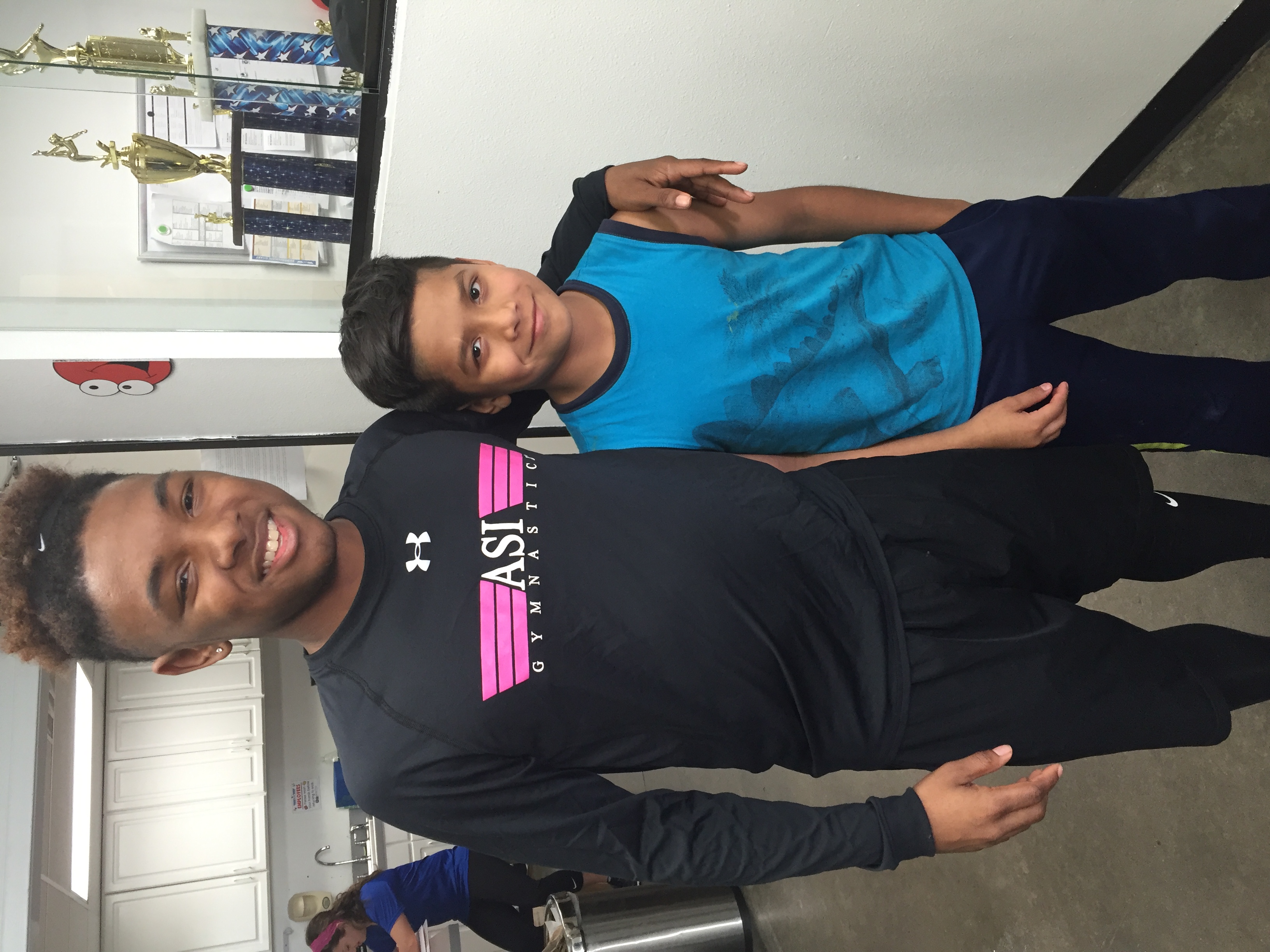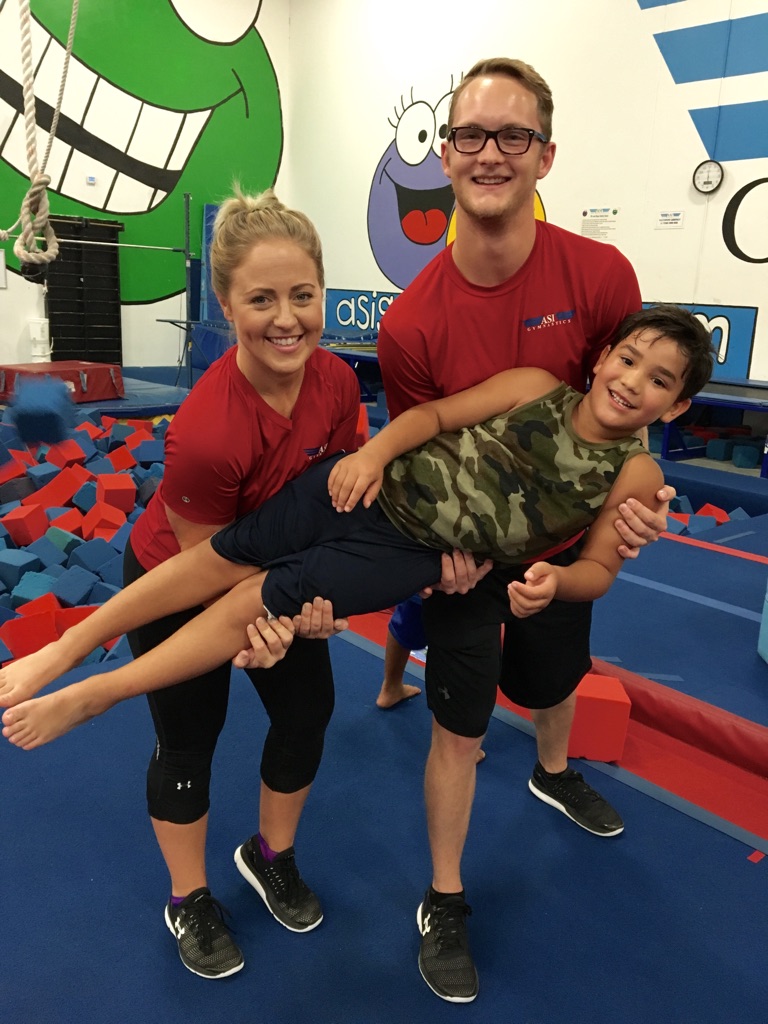 Plano West
Sami is on our Level 4 Girls Team at Plano West. She has been at ASI ever since she was in Tiny Tots. Her favorite event is the floor because "you get to show a bit of your personality through your routines." Her favorite skill to work on is back handspring step outs.
When asked why Sami loves gymnastics, she said "the sport itself is so exhilarating because you keep on progressing and every new skill always produces a rush of adrenaline while doing it. My teammates are like my sisters and the coaches are like my second family who are always there for me when I need a laugh or a shoulder to cry on. I can definitely see gymnastics affecting my future plans in life." Sami can't wait until she turns 16 so she can become a coach and use her passion for gymnastics to teach the next generation at ASI!
Her parents say that "Sami is truly the person she is today because of the amazing partnership that we have with ASI and her gymnastics focus. Her coaches and teammates are truly a part of our family. She has confidence, voice, strength, and an amazing growth mindset; belief that she can accomplish anything, because of our partnership with ASI. ASI is home and Sami is able to build her gymnastics skills and love of lifelong learning, persistence, grit, and determination because of ASI."
We feel so lucky to have Sami and her family as a part of the ASI family and cannot wait to see where her talent and passion for the sport will take her!