Arlington
Paulina has worked at ASI Arlington for almost six months, and she has truly made a great impression on both the coaches and kids. Her dance experience allowed her to smoothly transition into an awesome gymnastics coach. She loves coaching kids, seeing their faces light up when they finally get something, or when you cheer them on.
She's worked with kids since she was a teenager, between babysitting and teaching dance. In college, she taught dance for a couple of years and then assisted at Montessori for three years. She also played sports all through high school. Her favorite sports were basketball, soccer, and dance.
Paulina heard about ASI Gymnastics at an early age. She attended Open Gyms and Parents Night Outs. Once she saw the post on Facebook that we were hiring, she sent in her resume' and the rest is history.
Being one of the few sales reps that can help customers and coach their child's class is not something you see all the time. ASI Arlington is lucky to have someone with versatility under their belt.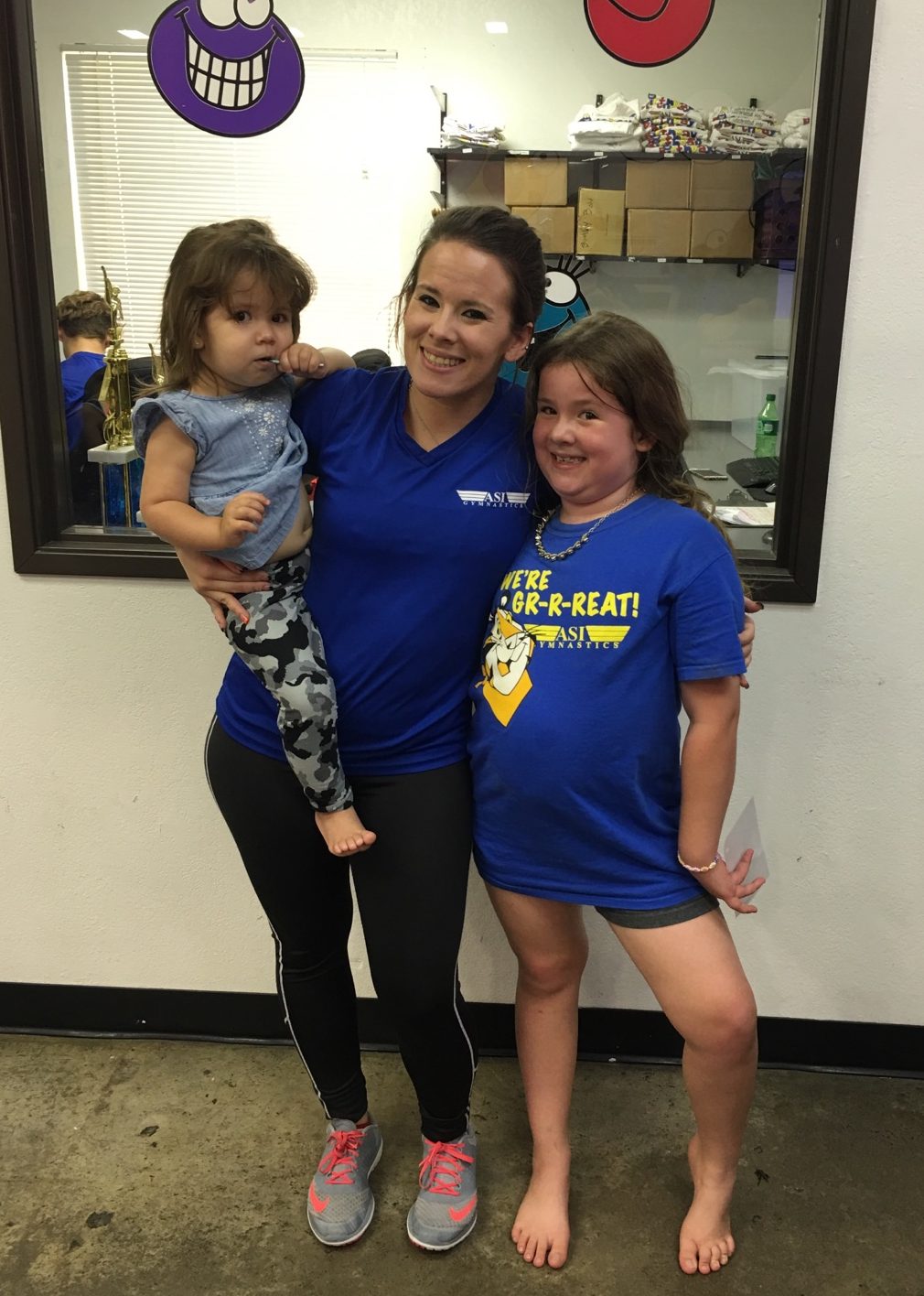 Keller
Coach
Bethany
is our featured 
coach
 this month in Keller! She has been 
coaching
 Kidz Gym and Girls Gymnastics classes at Keller for the past two years, and can also be found lending her creativity and sparkle to Birthday Parties, Camp, and Open Gym. Aside from being a gymnastics coach, her background with children includes working at a church daycare. 
Coach
 Bethany began her own gymnastics career at the age of three. She was given a choice between gymnastics and dance, and chose gymnastics because the flips looked fun!
Although she tried other sports like basketball, soccer, and softball, gymnastics was always her favorite. She competed through Level 4 before making the switch to dance.  She stayed with dance through high school and spent two years as a Timber Creek Sky Dancer. Although she stopped competing in gymnastics at the age of 12, Bethany says she took so much away from it.
"I would recommend the sport to anyone who asked about it. Not only is it great for muscle development, as well as fine and gross motor skill development, but it's filled with aspects that are transferable to any other sport or athletic activity. Participating in gymnastics also taught me a lot about life and living. It taught me determination, perseverance, and how to get back up every time you fall.  Gymnastics taught me how to be strong not only in my body, but in my mind".
Coach
 Bethany's favorite events to 
coach
 are bars and the floor. Her 
coaching
 style is "encouraging, creative, and exciting". Bethany learned about ASI after living in Keller for nine years and having the desire to get back into a gym. As soon as she gained enough experience working with kids, she applied and describes it as the "BEST decision" she has ever made. "ASI is so much fun! Our staff works so hard to keep things interesting. We love to bounce ideas off of each other, and there is always somebody willing to help when you have obstacles. I also love the kids that we have at our Keller gym. They are so kind and funny. There is so much opportunity at ASI to be the best gymnast you can be, AND the best 
coach
 you can be. Seriously, the greatest job ever!" We are so glad she feels that way because 
Coach
 Bethany's students love her! Her smile is infectious and she is always a bright, positive energy to have in the gym. She can be heard encouraging her students and laughing with them while teaching every day.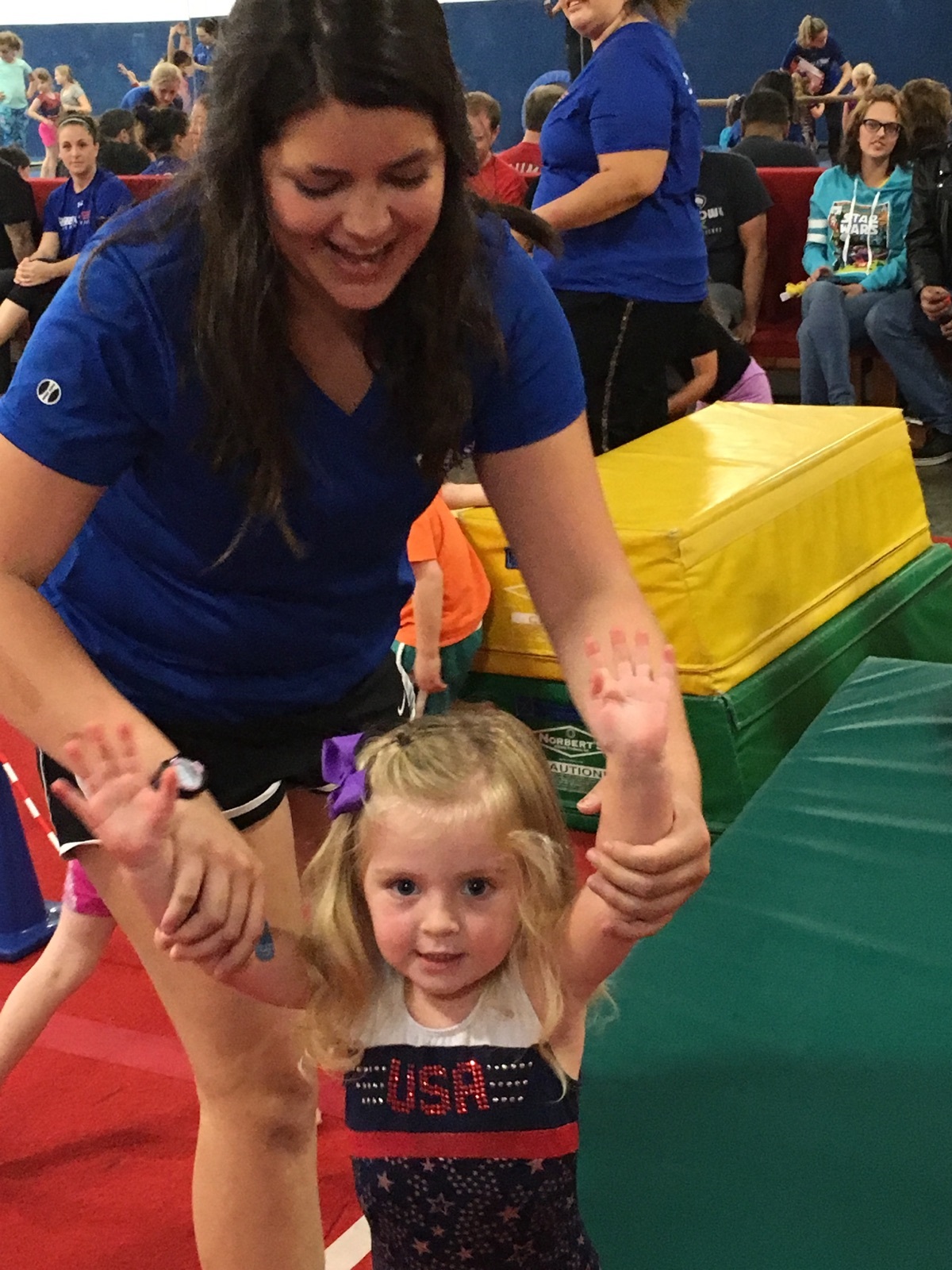 Mesquite
Leah is a compassionate and fun coach at ASI Mesquite that brings so much joy to her students and coworkers. She has been at ASI for two years now, and actually started off working the front desk. Her love for kids brought her into coaching about a year ago, and now she coaches almost every day. She has worked with children her whole life from babysitting, working in her Church nursery, coaching cheer and volleyball camps, to now working with children of all ages. Leah coaches a wide variety of classes from Tiny Tots all the way up to Girls Team.
When it comes to the sport of gymnastics, Leah sees it as so much more than just an activity for children, but something that will help them for years to come.
"Gymnastics is a great staple for a child going into any sport! We work on balance and coordination for the little ones. Going into our recreational program, we teach children how to be focused and also to work on overall strength and flexibility. I feel like gymnastics allows children the opportunity to build a great foundation to help them with any sport they choose to pursue."
We could not agree more Leah! When we asked her what she loved most about ASI her answer was truly heartwarming, and shows you why ASI Mesquite is so lucky to have someone like her.
"Coaching at ASI has been such a blessing. Not only have I met some of my best friends but seeing these kids every day brings such a great joy to my life. My day could be going so rough but as soon as I call out for my first class and all the kids are excited to be here, that mood is gone in an instant. Setting goals for these kids to achieve and seeing that happen is such a great feeling!" Leah, thank you for impacting so many kids lives on a daily basis. That is what ASI Gymnastics is all about!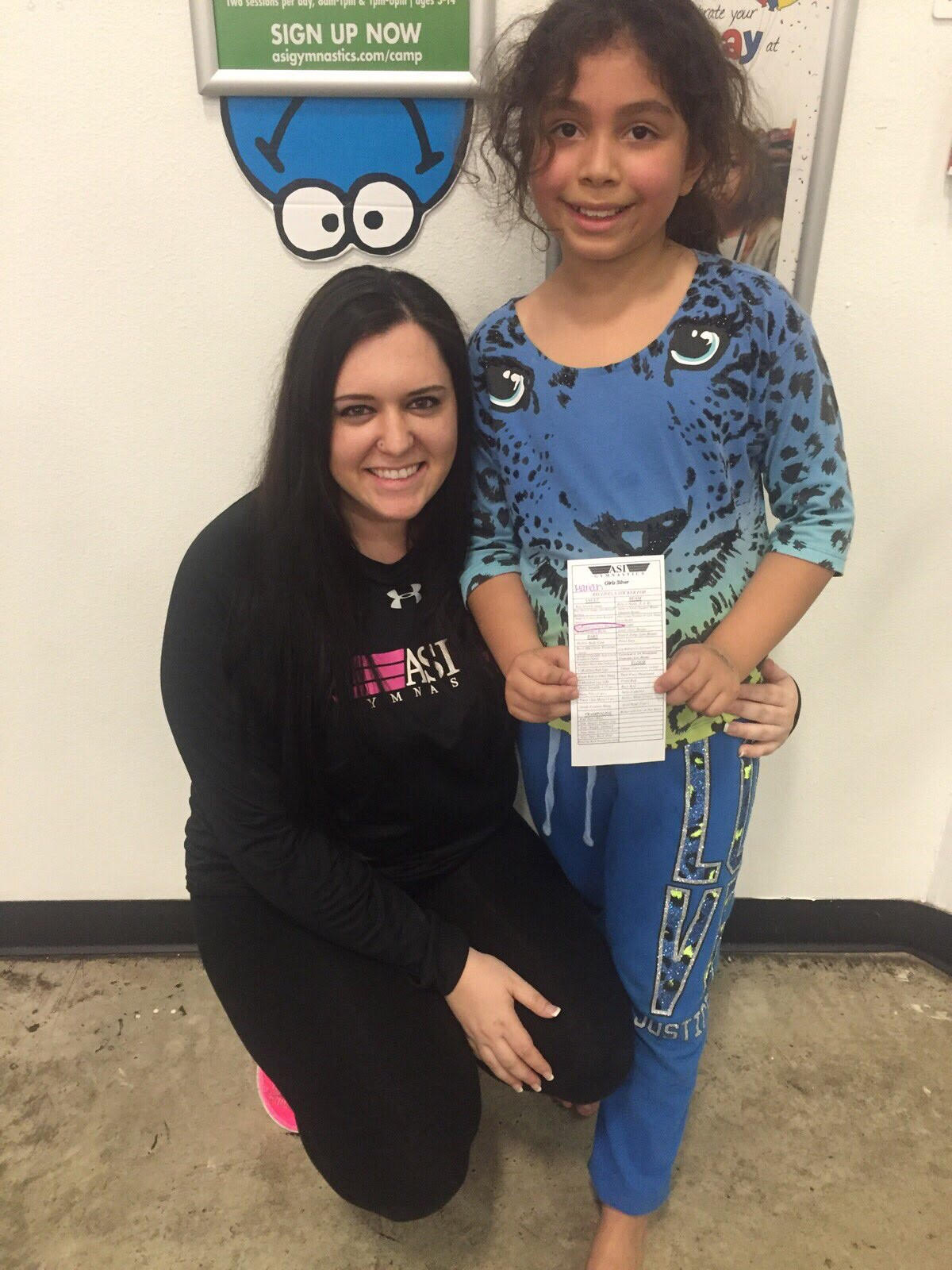 Plano West
Kathryn has been coaching at ASI Plano West for almost a year! She coaches Girls Bronze, Power Tumbling Bronze, and Kidz Gym. Before ASI, her background with children included volunteering for Vacation Bible School and a job as a special needs dance assistant. She also competed in gymnastics, dance, and cheer growing up. She loves to travel and hopes to one day live in Europe!
Coach Kathryn says she loves to teach gymnastics because it "teaches children strength, flexibility, and body control at a very young age. The amount of skills you can learn is limitless so you can always strive to achieve a new goal." She describes her coaching style as "positive, silly, and upbeat." She coaches at ASI because she has been in the gym since she was two. To her, the gym feels like home.
We are so lucky to have a caring and positive coach like Kathryn on the Plano West team!
Rockwall
Lori has been coaching here at ASI Rockwall for three months, but has been coaching gymnastics elsewhere for the last five years. She currently coaches Tiny Tots, Kidz Gym, and Power Tumbling here in the gym. We are so excited that she is part of our team! Coach Lori says the thing she loves the most about coaching at ASI is the fun and positive atmosphere.
"Walking into the bright and welcoming gym and seeing the excited students and friendly coaches makes the stress of the day go away. Coaching at ASI always leaves me energized and in a much better mood."
The kids love Coach Lori. She is so great with each of them. Lori has been teaching Special Education students for four years in the public school system and she has been coaching kids in both cheerleading and gymnastics for the last five years. She has always worked with children.
Lori went to Arkansas High School in Texarkana. During her four years in high school, she was a cheerleader and a gymnast. After graduating, Lori attended college at Southern Arkansas University and Stephen F. Austin State University. During this time, Lori was on a large co-ed cheerleading squad at both of these schools. From 2010-2013, she was a National Cheerleaders Association Staff Member.
We wanted to know what kind of activities Lori does outside of the gym to stay in shape. She says just active coaching and keeping her skills up.
When asked what her favorite thing is to coach, Lori said the floor. She describes her coaching style as "enthusiastic, encouraging, and meticulous." Coach Lori says that gymnastics is so great for kids. "Participating in gymnastics can teach kids coordination, self-discipline, respect, and confidence."
When summing up her experience coaching here at ASI, her five words to describe it were "fun, happy, comfortable, grateful, and proud."
We are very lucky to have such an amazing "team player" not only as a coach at ASI, but as part of the ASI family.