Allen
This month's Student Spotlight at ASI Allen is Miss Megan! Megan and her family first came to ASI Gymnastics for a birthday party, and she now has been attending gymnastics classes for almost a year and a half. She started in Kidz Gym and is now in Coach Brie's Girls Gold class! Her favorite event is bars because she likes to use her muscles, and it helps her become stronger. Megan says she likes coming to Coach Brie's class every week because "she is nice!"
Besides doing gymnastics, Megan also loves to go swimming anytime she can! Her mom loves taking her to gymnastics at ASI because she says, "Megan is benefiting from gymnastics by being active and learning muscle control." They chose ASI because "ASI has a cheerful environment and friendly coaches." We are so happy that Megan enjoys her class every week at ASI and we can't wait to see what she accomplishes next!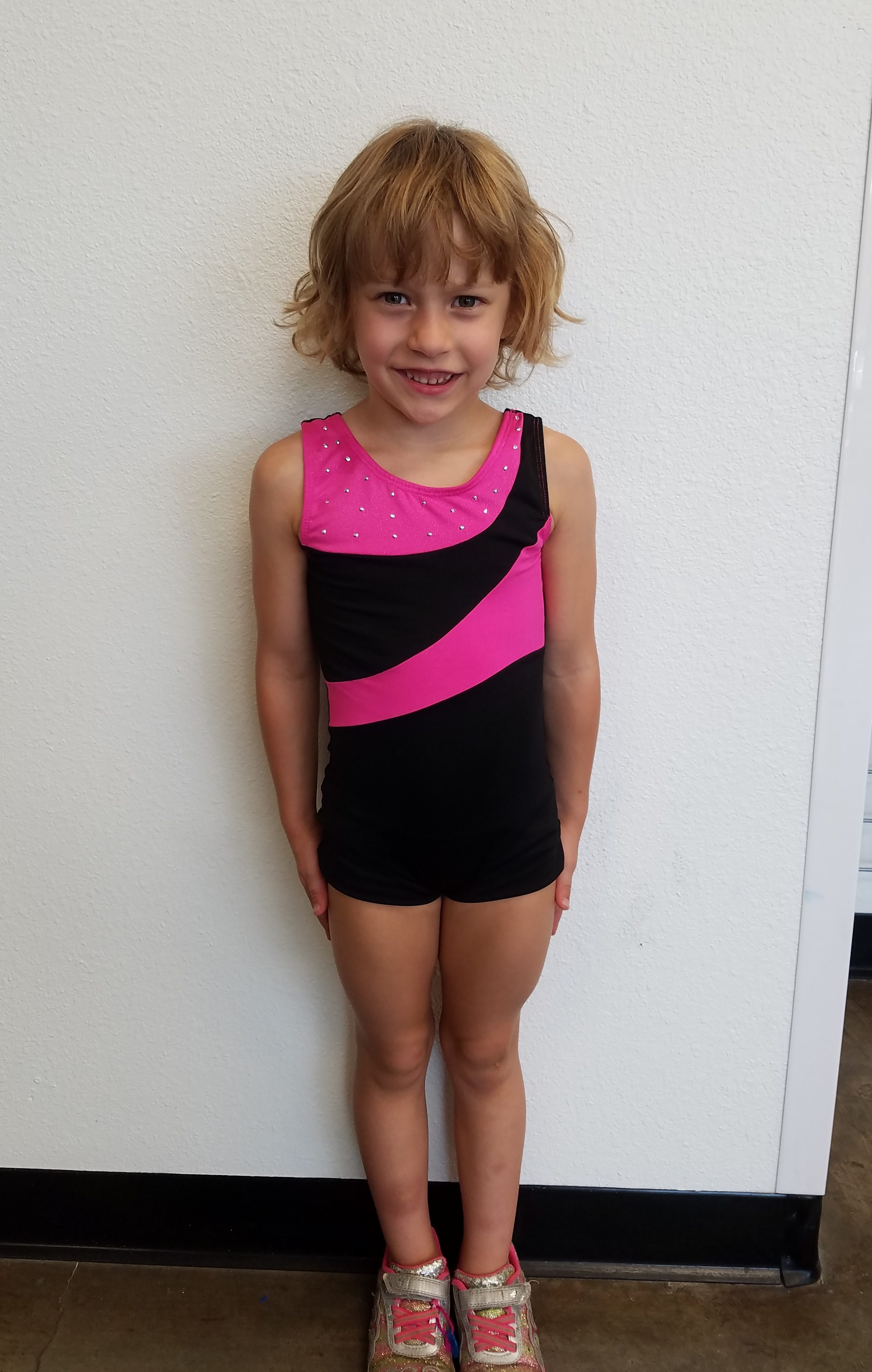 Arlington
Lauren has been enrolled at ASI Gymnastics in Arlington since she was four years old, and continues to grow more and more within our program. Starting in our Kidz Gym program and now being enrolled in Girls Gold has allowed her to get the full experience of the sport. She attends Open Gyms, Parents Night Outs, and Camp every summer. She loves all of the coaches at ASI, but Coach Kiara has a special place in her heart. Lauren appreciates that when she tries hard, her coach praises her and encourages her to keep going.
Her parents love ASI because "Lauren has loved all of the coaches at ASI Arlington. Gymnastics is the one activity that she works on independently at home. She can be seen doing gymnastics throughout the house. Her love for gymnastics is why we encourage her to continue with ASI."
Its always an honor to have kids enrolled at the gym that we have watched evolve over the years. Lauren is a rockstar! We can't wait to see what she does next.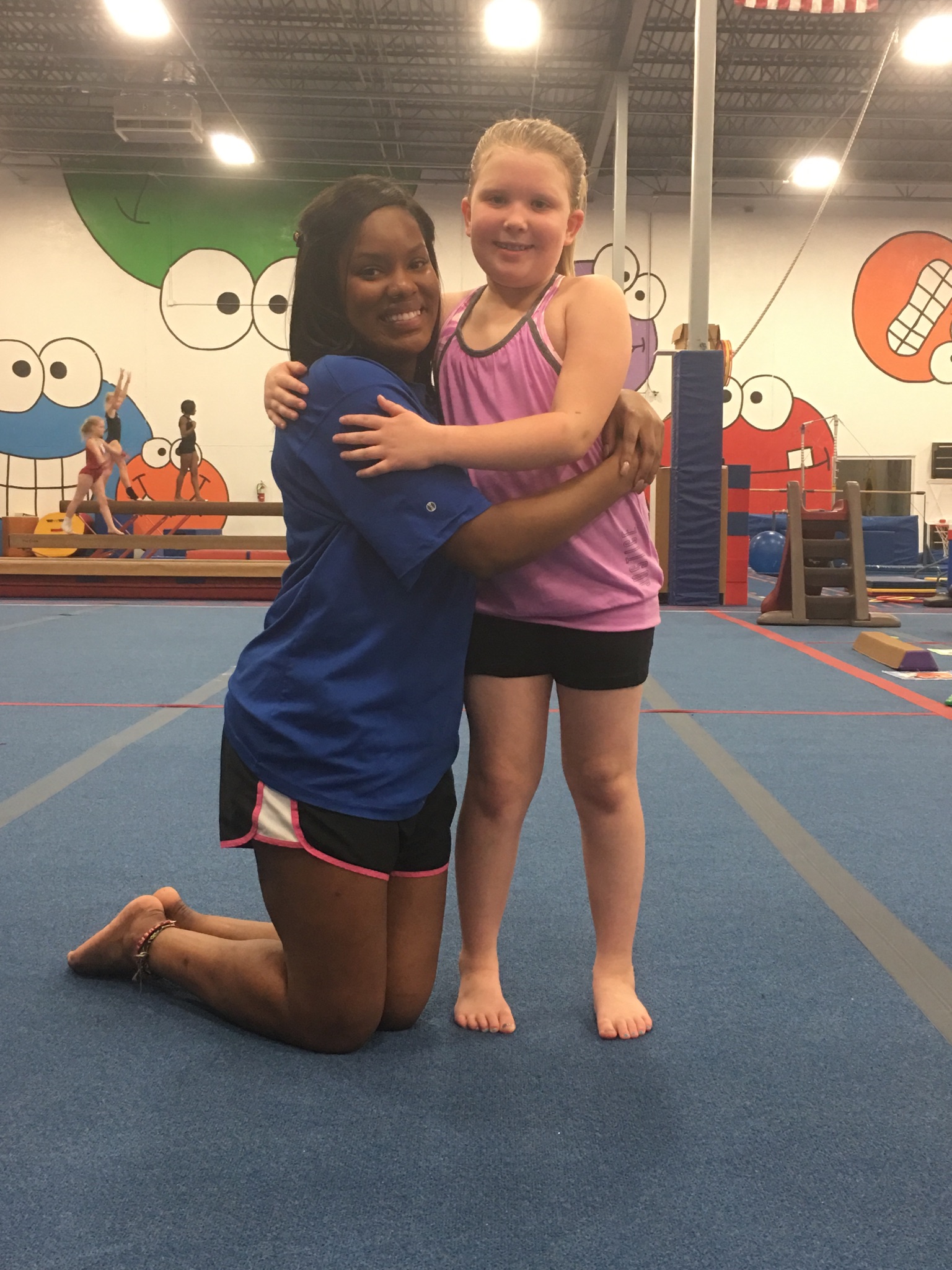 Firewheel
Avery is six years old and has been attending ASI Gymnastics Firewheel for a year! Avery loves gymnastics because "it's super fun and she likes to learn new moves. She also loves to show off to her friends all the new things that she learns in class."
Avery likes how nice and patient her coaches are with her when she is learning new things. Her favorite event is trampolines and "she loves straddle jumps."  When asked why they chose ASI, Avery's family responded, "ASI has a great reputation and a fantastic formula for teaching youngsters. As an adult, I watch her sessions and actually learn things too; not only about gymnastics, but alternative ways for controlling a child with excess energy." Avery also enjoys swimming and riding her bike.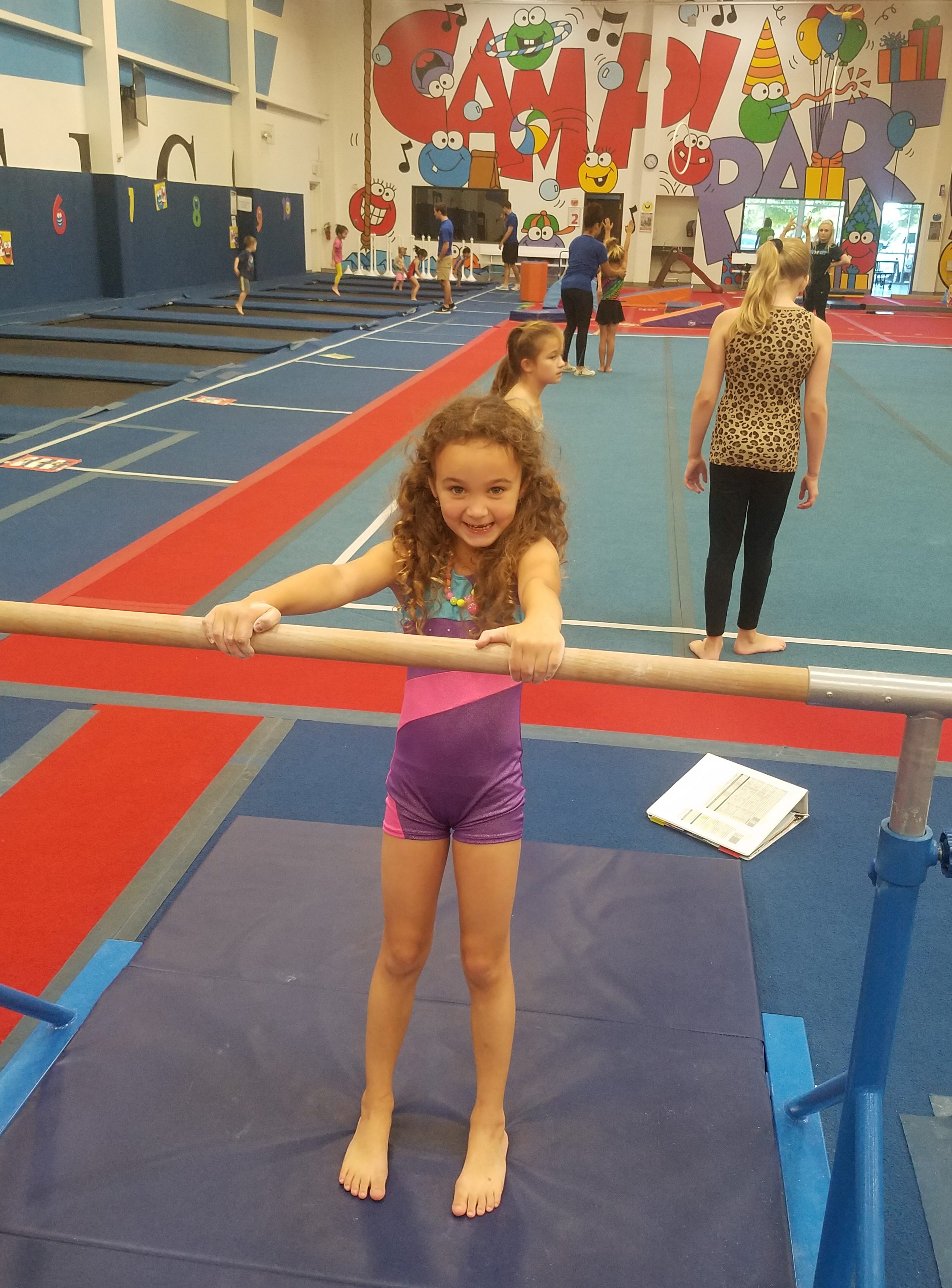 Keller
Keller's Spotlight Student is ten-year-old gymnast Jack! Jack is currently enrolled in Boys Silver Gymnastics with Coach Jordan. Jack loves Coach Jordan because he is "fun to be around, and he is very patient in teaching me all the different moves in gymnastics". In addition to gymnastics, Jack keeps active with swimming and Tae Kwon Do, but he loves coming to gymnastics because "the coaches are friendly and I feel like I am getting stronger". We know that Coach Jordan conditions his boys hard, so we can say for sure that Jack is definitely getting stronger!
His parents like gymnastics for Jack because he "really needs to build his upper body strength for swimming, but we are not ready for any real weight-lifting. Using his body weight is the best way to achieve this goal. Gymnastics also helps him work on his flexibility".
The Olszta's have been attending ASI for around five years, and Jack began his gymnastics training as a Tiny Tot here in Keller. They left for a few years, but ASI Keller felt like a natural fit, so they returned to ASI because it was "a place we trusted". We take that trust seriously here in Keller, and are so happy to have Jack attend classes here, where we can help him reach his goals!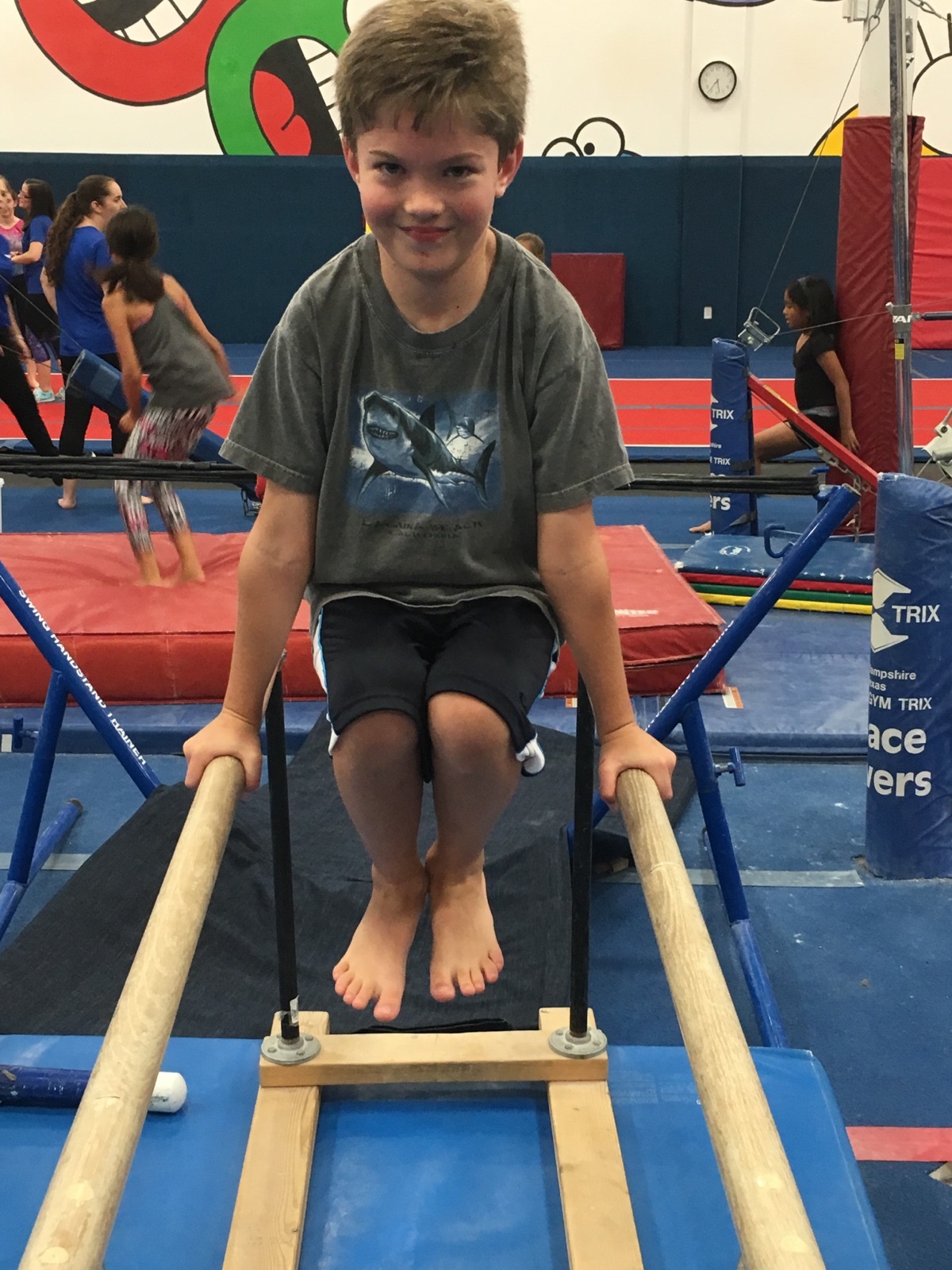 Mesquite
Faith has been enrolled at ASI Mesquite for about eight months, and in that time she has truly amazed us all! Faith came to ASI with no gymnastics experience, and in that time that she has been here, she has quickly moved through our entire recreational program, and is now on our Level Two Team! Faith gives 100% to every practice and that is no doubt the reason she has excelled tremendously! Every coach she works with is amazed at how fast of a learner she is! Faith loves coming to gymnastics because, "It's a great sport, and its never boring!" She also thinks her coaches are awesome "because they make it fun and challenging." Faith's coaches have only positive things to say about her as well.
"Faith's sweet and bubbly personality during class keeps us all entertained! She is such an amazing gymnast, and we all know she will go far with her strength and determination."
To her parents, gymnastics is benefiting her in so many ways. About gymnastics, "It is such a great balance to her academics. The sport requires a lot of mental concentration that helps Faith outside of the gym in other facets of her life." When it comes to ASI they had a lot to say.
"Our experience at ASI has been great from the start. The coaching and office staff are all so genuine in their dedication to students. They deal with children of all ages and skill levels, and they have truly inspired my child to excel."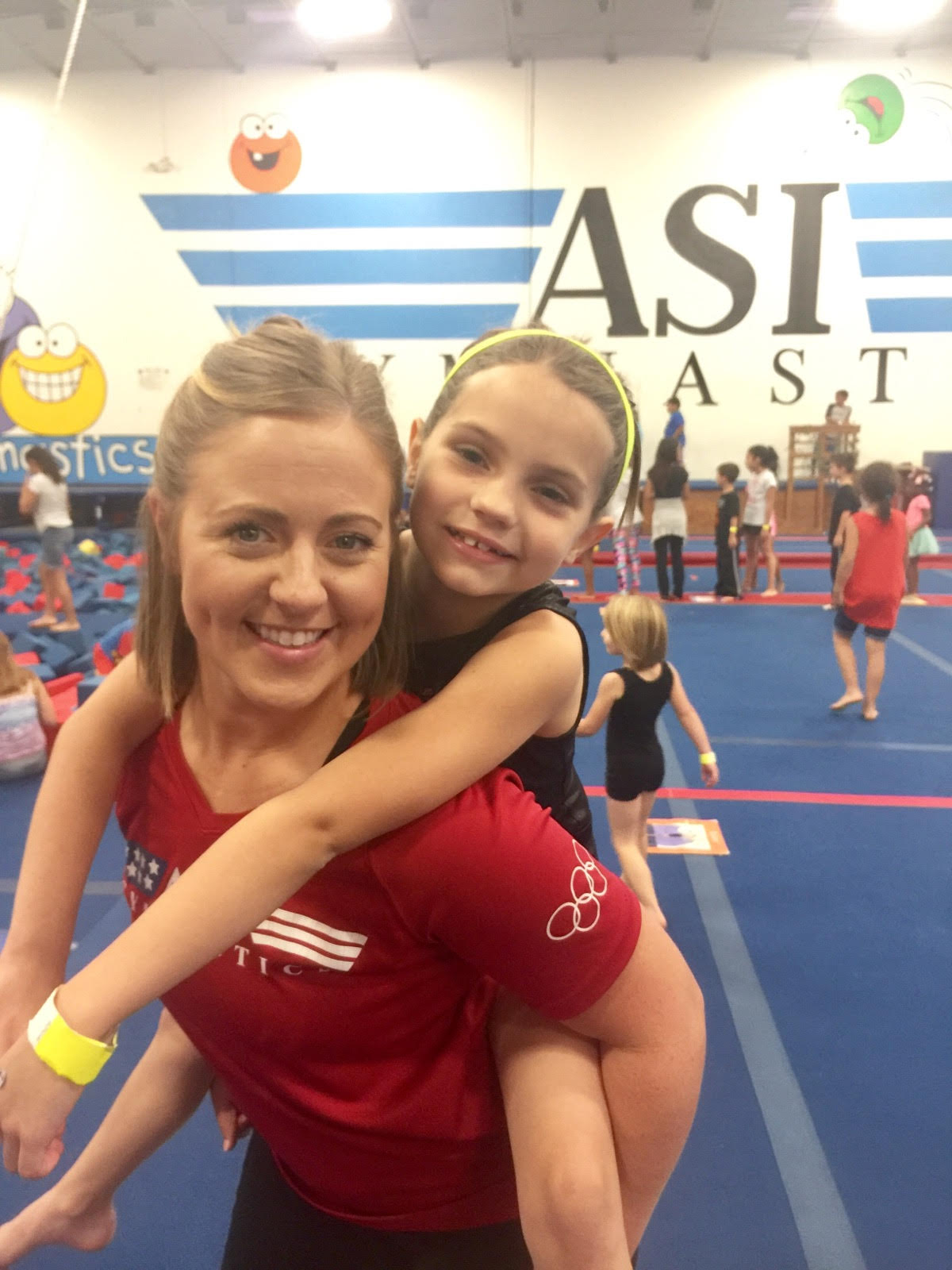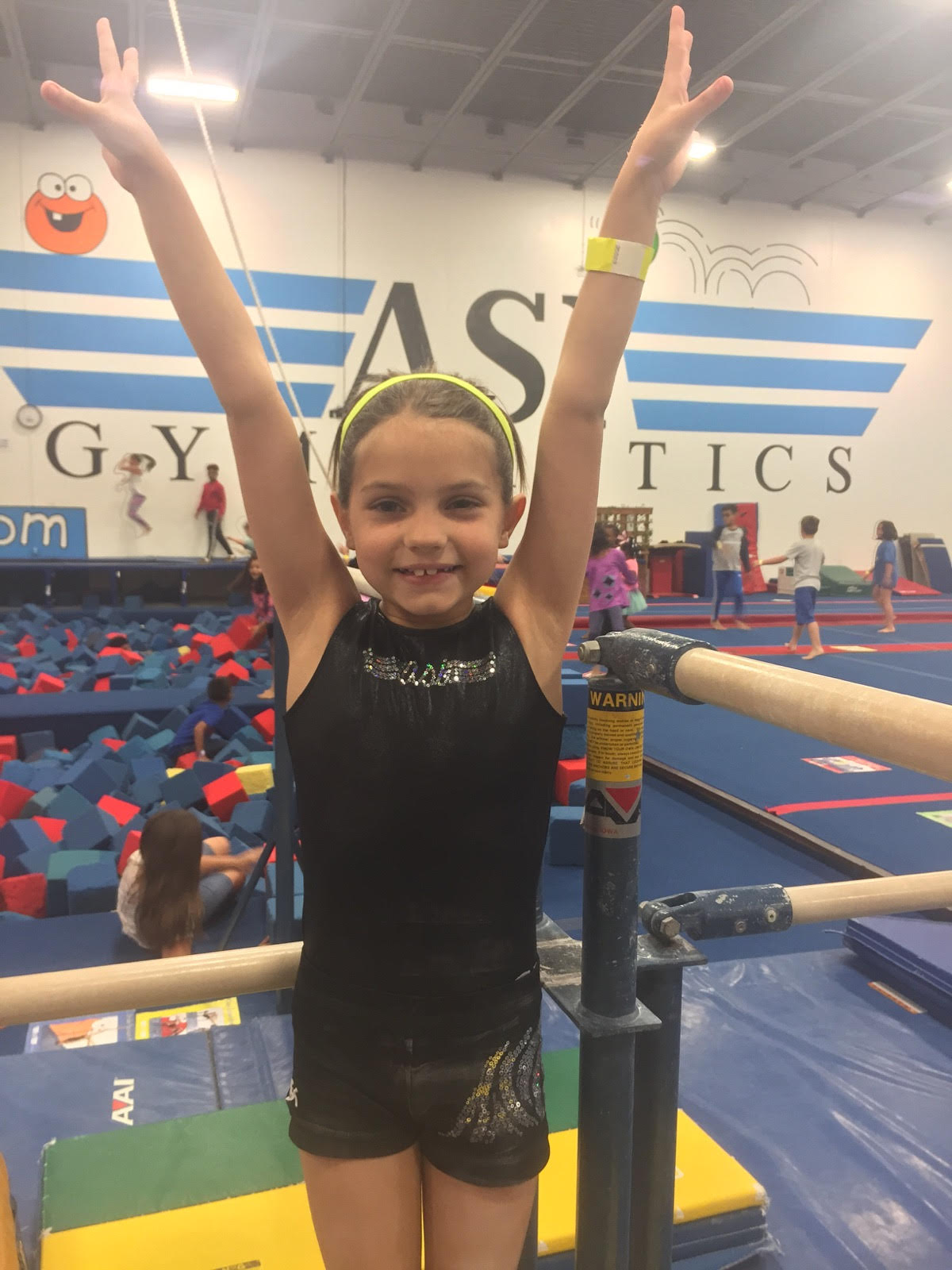 Plano West
Nine year old, Grant, is one of our awesome Level 4's on the Boys Team with Coach Lee and Coach Ben. His favorite events on Team are the rings and floor. Grant has been a part of our Boys Program and our Power Tumbling program for three years. He currently attends a Power Tumbling Gold class where he is able to practice his favorite skill, the round-off back-handspring.  Grant says he loves gymnastics because, "It's fun and you get to do flips and back handsprings." Outside of gymnastics Grant enjoys playing soccer.
His parents chose ASI because "At first it was convenient because it was so close to our house, but we love the nurturing encouraging coaching he's getting at ASI!" We are so happy to hear how ASI Gymnastics has been beneficial to our athletes.
"It's teaching him discipline and how to work hard for something he wants." – Mark and Nicole, Grant's parents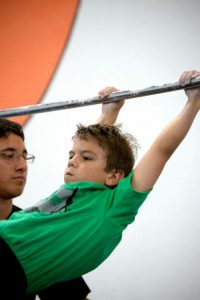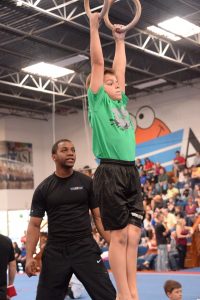 Rockwall
Dylan is a part of Rockwall's Gymmie Kids Program and has been for over a year. He is one of Coach Summer's kiddos and we love watching him progress and grow!
When asked what Dylan loved about Coach Summer, he stated, "Coach Summer is fun and challenges me to do new things I did not think I could do. She is always there to encourage me, be patient with me, and make sure I am safe. She helps me reach new goals without rushing me, and is proud of me at every lesson. I am always happy to see Coach Summer!"
We were curious, so we asked Dylan what other sports he enjoys outside of ASI, and he said "Just gymnastics." It is his all time favorite sport, he says. When asked, "Why do you love coming to gymnastics?" Dylan answered, "It is fun! I love to jump high and do routines on the trampoline. I also like the rings and strongman stuff. I like when we can be silly and dance around to some of the music with Coach Summer and some of the other coaches like Coach Jonny!" We LOVE watching his love for this sport!
Dylan's sister, Faith (a current member of ASI Rockwall's Girls Level 2 Team) started taking lessons with us first. The family was in the gym with Faith one evening and she mentioned to a staff member that she would love to get Dylan involved somehow. Ms. Kate then told the family about ASI's Gymmie Kid program and that Dylan could work one-on-one with a coach if that would be best for him!
"Dylan is autistic and having an activity that works for him is sometimes a challenge. I chose gymnastics hoping it would help develop muscle tone, coordination, and strength, as well as help with his focus. It has done all of that beyond my hopes, including helping Dylan's ability to follow instructions and learn many new skills. We are now even seeing muscle definition in his arms, upper body, legs and his core. He has gained better balance, also."
"It has been a wonderful experience for him ever since! Everyone genuinely cares about Dylan and they always greet him and interact with him in some small way during his sessions. He loves the recognition and it has helped his confidence and social skills," says the family. "It is one of the best choices I have made concerning his development, emotional, and physical growth!"
ASI Rockwall is extremely fortunate to have Dylan and his family as a part of the ASI Rockwall family.  We look forward to what the future holds for Dylan and are grateful that his family is allowing us to be a part of Dylan's journey!