Allen
Sterling is one of our amazing Tiny Tots students at ASI Allen! He started out a year ago in Coach Anna's Tiny Tots Level 1 class, and is now having so much fun coming to Coach Danielle's Tint Tots Level 2 class every week! His favorite event is floor, and he loves to practice his forward and backward rolls. He also enjoys his bar time and getting to hang from the bars.
Sterling loves his Tiny Tots class because he gets to play and have fun with the other kids, while learning new and fun gymnastics skills! His mom says gymnastics "has helped a ton with his motor skills. He is a lot less shy now and it is a wonderful outlet for his boundless energy!"
Arlington
The Arlington Student Spotlight this month is Blair. Blair is two years old and in Coach Kiuni's Tiny Tots 2 class. She has been coming to ASI Arlington for a little over four months now, and she absolutely loves it. She gains so much joy walking through the doors at ASI. Her favorite part of class is playing in the pit blocks. If you ask her why she loves coming to gymnastics, she will tell you "because I just really love it." She also thinks her coach is awesome because she teaches her a lot of stuff and she does it right there at the gym. She is a pretty active little two year old. In fact, she even enjoys sports outside of gymnastics, including basketball and soccer. Her mom has already noticed a difference in her since she has started attending ASI. She gets so much energy out and she is learning to follow rules and directions. ASI is glad to have the Blair and her family here, and we are so happy that they enjoy being here too!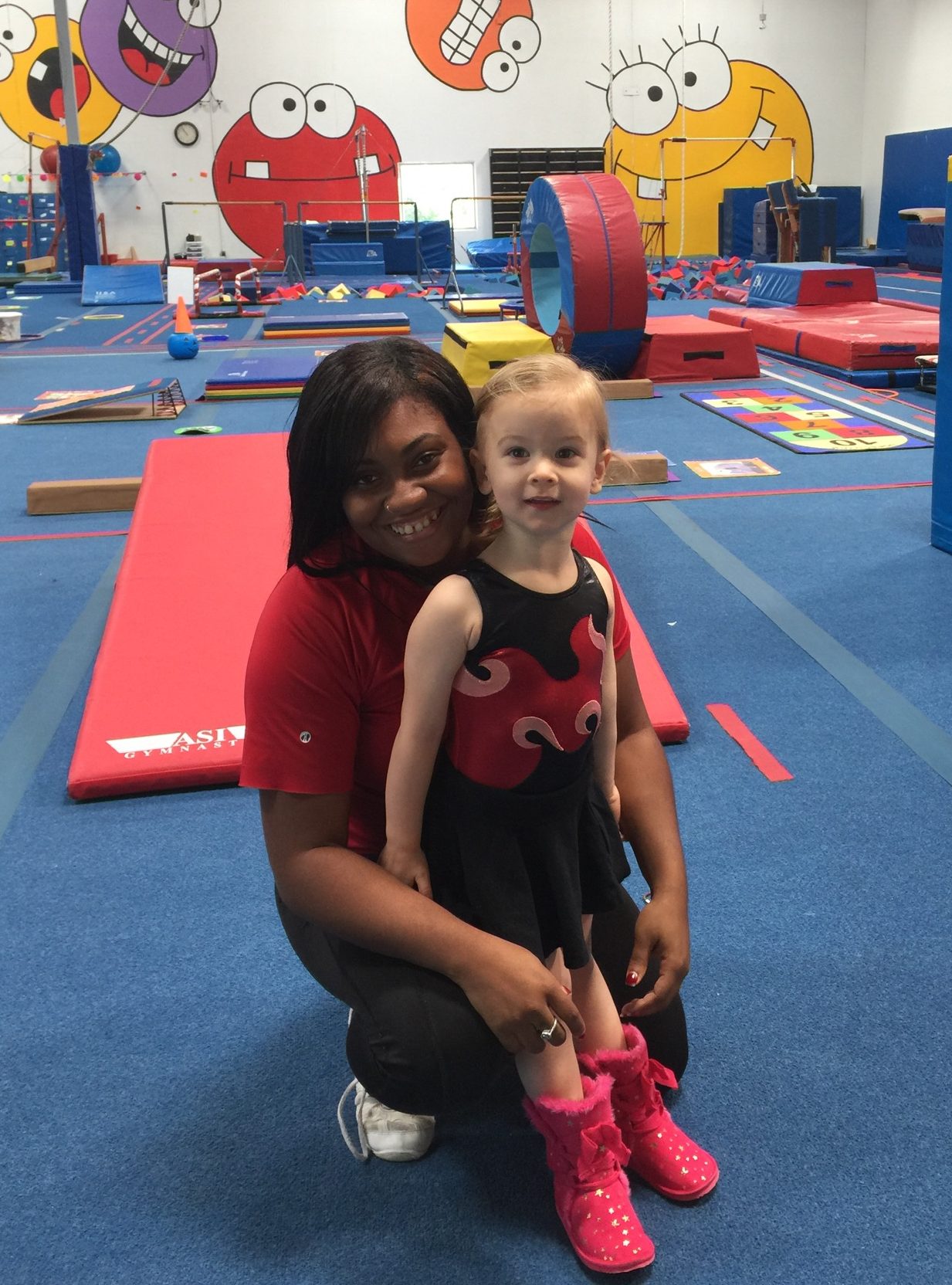 Cypress
Morgan has been a student at ASI Cypress for six months! She is three years old and is in Kidz Gym Level 1 with Coach Heather. Morgan loves coming to gymnastics because she "loves to exercise and jump on the trampolines. It's fun to be with other girls my age." We also asked Morgan's family why they picked ASI, her dad said, "It is close to home, and after the first class we never looked back. All of the coaches are so friendly and good with the kids. The coaches seem to actually care." ASI Cypress is so excited to have Morgan and her family in the gym with us!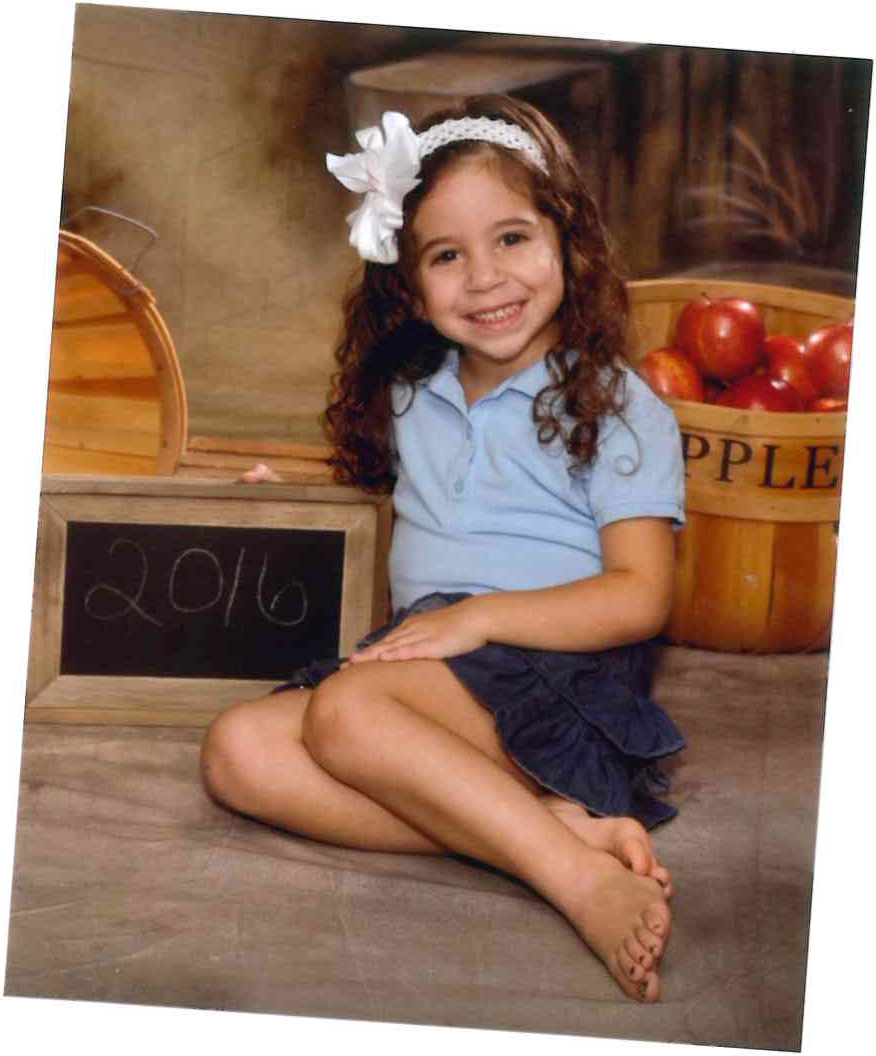 Firewheel
Our Student Spotlight is seven-year-old gymnast Kadeon! Kadeon is currently enrolled in Boys Gold with Coach Tanner. Kadeon loves Coach Tanner!
"Tanner is awesome because he pushes me to work hard to get better at what I love! I love coming to gymnastics to learn new things and hang out with my favorite Coach – Tanner!"
In addition to enjoying classes with Tanner, Kadeon also enjoys coming to our Parents Night Out and playing basketball. Kadeon's mom believes that gymnastics is benefiting him in many ways. "In class he learns new things and is excited to share them with us at home! He has amazing balance, an active life-style, and is making tons of new friends!"
Kadeon and his sister have been attending ASI Gymnastics for about two years. "We started at ASI when my daughter (Tavilyn) was in Tiny Tots. We have been coming to the same location ever since and enrolled Kadeon in classes here as well. The coaches have always been amazing and are a joy to be working with!"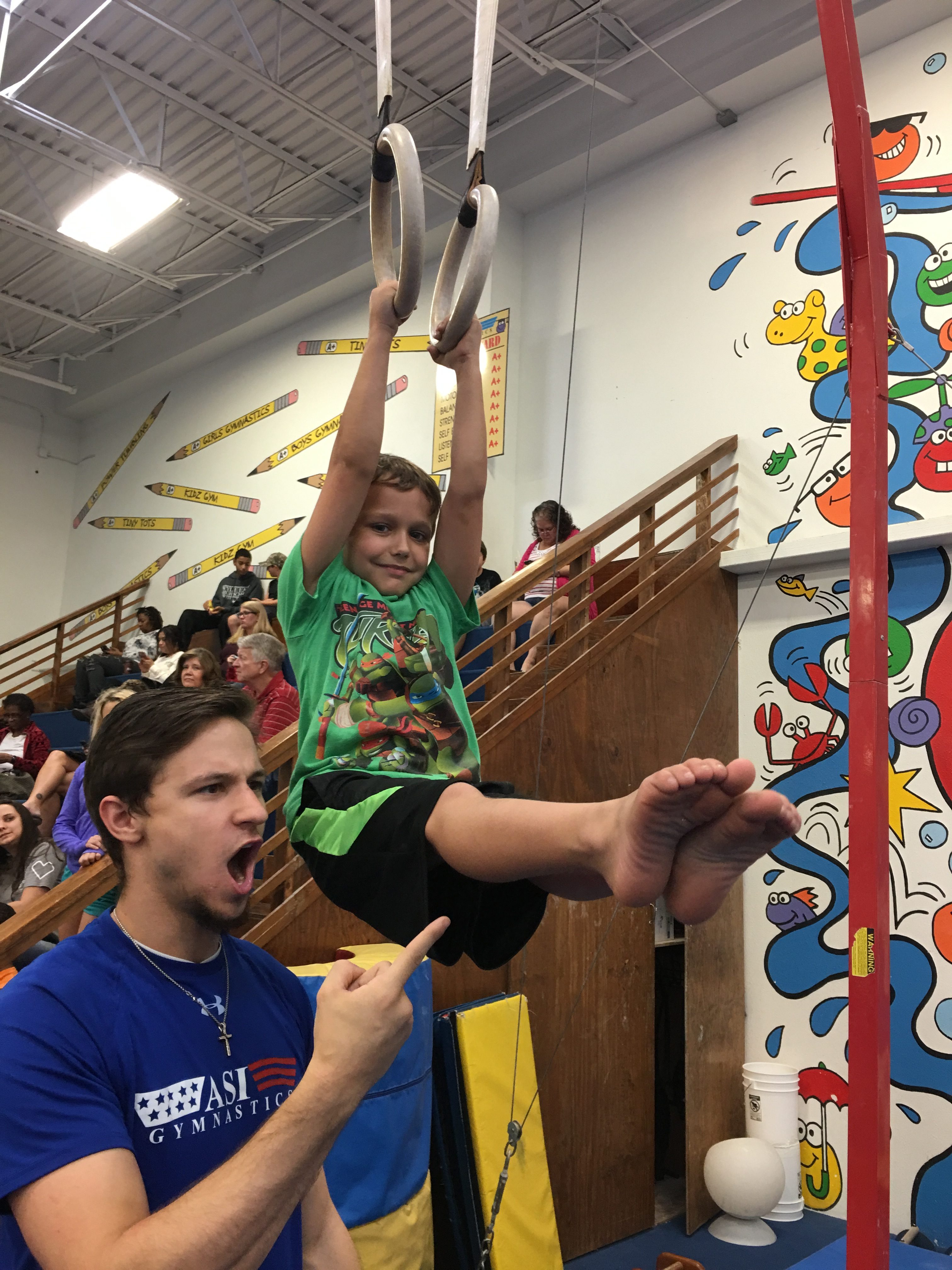 Keller
Keller's Spotlight shines on nine year old gymnast Katie. Katie has been a part of the ASI Keller family for two years now, and in that time has competed as a Level 2 gymnast before transferring to Acro and Advanced Gold Power Tumbling earlier this year. Katie loves Coach Zak's Power Tumbling Advanced Gold class, and describes her coach as "awesome because he is encouraging, supportive, and pushes me to do better". In addition to gymnastics, Katie enjoys a very active childhood that includes football, soccer, and swimming. She loves coming to gymnastics because she "learns new things every day". Her favorite event as a tumbler is trampoline, of course! Katie's parents love the benefits of gymnastics, including the fact that she is "always progressing in her skills and is encouraged to do better. She is gaining confidence and a good self esteem. She has a great sense of accomplishment and ability to succeed from being in gymnastics. Katie's parents heard about ASI from a friend and have stayed with ASI because they "love the coaches and the staff. They make you feel like a part of the ASI family". We love watching Katie grow as a gymnast and celebrate all of her accomplishments. We cannot wait to see how far she goes!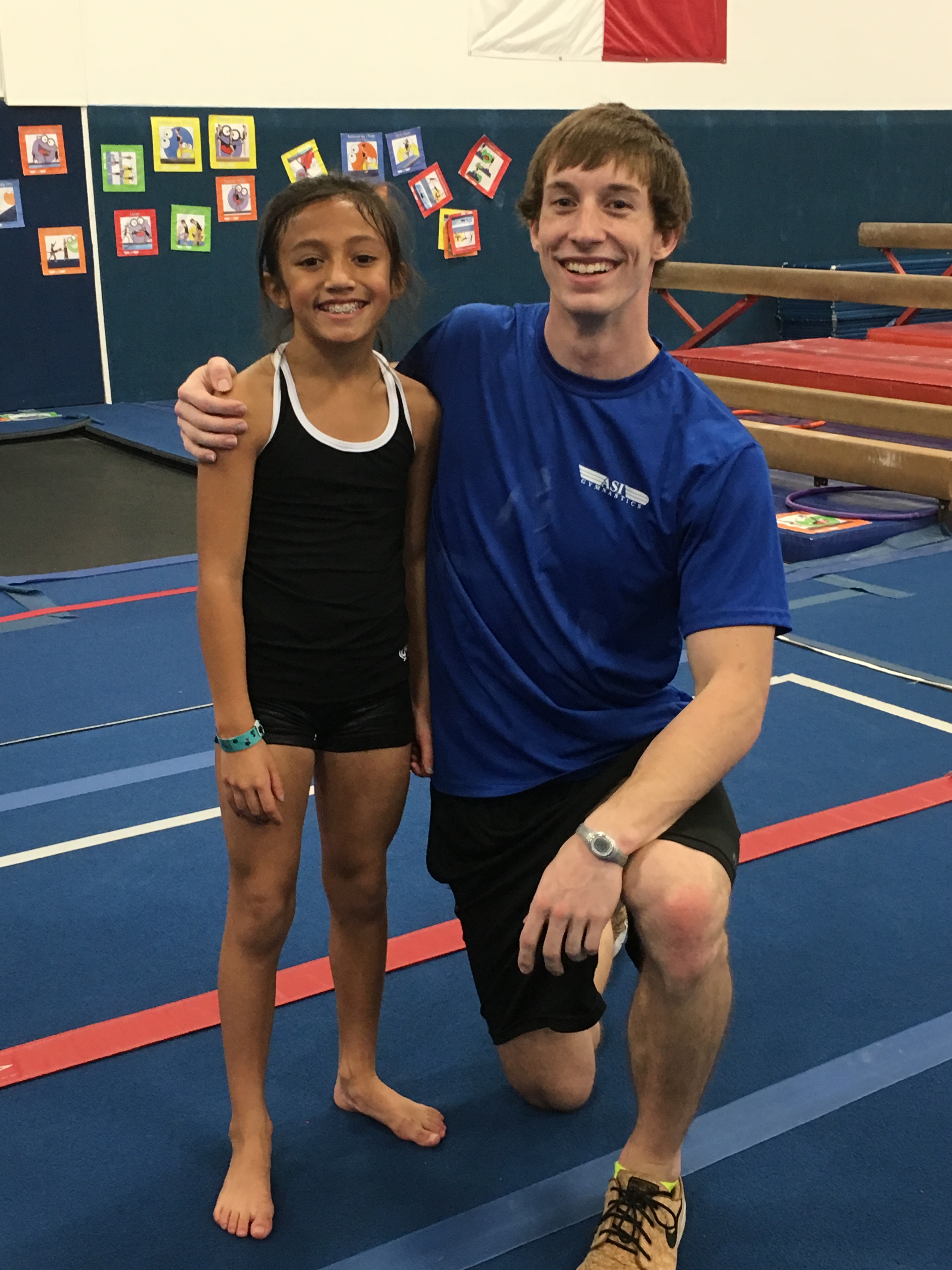 Mesquite
Nine-year-old Isaiah at ASI Mesquite is one of our Boys Team Level 4 kids. Isaiah has been at ASI since he was in Tiny Tots. Over the years, he has progressed through every level we offer all the way up to our highest level of Boys Team. We are not the least bit surprised as Isaiah comes to every practice ready to listen, eager to learn, and determined to do the best he can. An attitude like that is something we look for in every student.
His Coach, Jacob, says, "Isaiah is one of my hardest working students, and a true joy to coach. I can not wait to see how far he goes in the sport of Gymnastics."
Isaiah loves coming to gymnastics where he can practice for his meets, meet new friends, and work on his favorite event: the Parallel Bars. He also thinks Coach Jacob is pretty awesome too. "He is nice and funny. He teaches us fun and new things also," says Isaiah. Outside of gymnastics, he also enjoys playing soccer, baseball, and basketball.
Isaiah's mom says gymnastics is benefiting her child in many ways. "It helps keep him physically active and builds strength and muscle. It also provides an avenue for meeting other children and making new friends." We also asked her why ASI. She said, "It is convenient. We love the staff, and all the coaches are great. They are kind and are always encouraging the children." The staff in Mesquite loves having the Isaiah and his family in the gym. All three of their kids are so sweet, and have grown to be a huge part of our ASI family.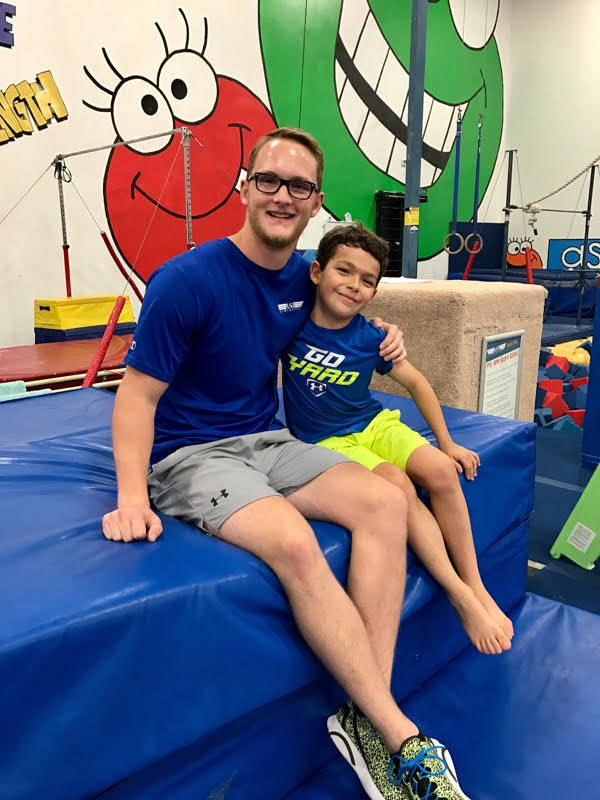 Plano West
Adam has been a joy to have in our Gymmie Kids program for the past five months. The moment he walks in the door at Plano West's doors, it is nothing but giggles, smiles, and a contagious laugh from him! Coach Matt loves coaching Adam because of his warm welcoming spirit.
Adam's favorite gymnastics event is going on the trampoline. A few of his amazing skills are memorizing license plates, cars, and streets. He loves attending gymnastics because "it is fun and I get to jump around". He also thinks "Coach Matt is the best!" Adam's parents say it is making Adam stronger while having fun. "We love that he has found a sport that he is really excited about!" They believe the Gymmie Kids program at ASI is fantastic. "We are so lucky to have a place that loves our kids and strives for the very best. And they make it fun!"
This was also Adam's first year showcasing his gymnastics skills in our Annual Gymmie Kids Meet at ASI Gymnastics. He was excited about the experience and showing everyone what he has learned. In addition to gymnastics, Adam is also involved in yoga, swimming, running club, and karate. He definitely enjoys staying active!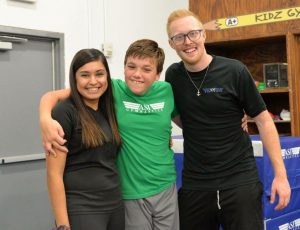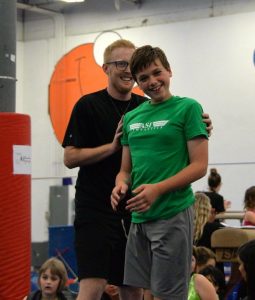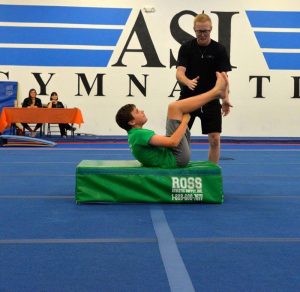 Rockwall
Violet is a member of our Girls Gymnastics recreational program at ASI Rockwall. She is in Coach Sierra's Silver level class on Saturday mornings. Violet has been so fun to watch grow here at ASI. Violet and her older sister Lily have been attending ASI for going on a year now. They have also registered for many of our skills camps over the summer. We asked Violet about her other interests and what she enjoys doing besides gymnastics; Violet attends CrossFit kids, she loves to swim and she plays soccer.
She says "Coach Sierra is awesome because she is nice, funny and makes all of gymnastics fun."
She also added "I love gymnastics because it is fun, it teaches me new things and makes me strong."
When we asked Violet's parents how she is benefiting from gymnastics, they said, "Gymnastics is making Violet stronger, more coordinated, and more confident. Gymnastics gives her something to look forward to each and every week." ASI has been the right fit for our family because the coaches make the kids enjoy the work and we are able to see such amazing progress. The ASI program and coaches not only help teach better gymnastics skills but they also give the kiddos confidence in their abilities and encourage them to work toward mastering the next skill."
ASI Rockwall is extremely fortunate to have an amazing athlete like Violet in our gym, and we can't wait to see what the future has in store for her here at ASI.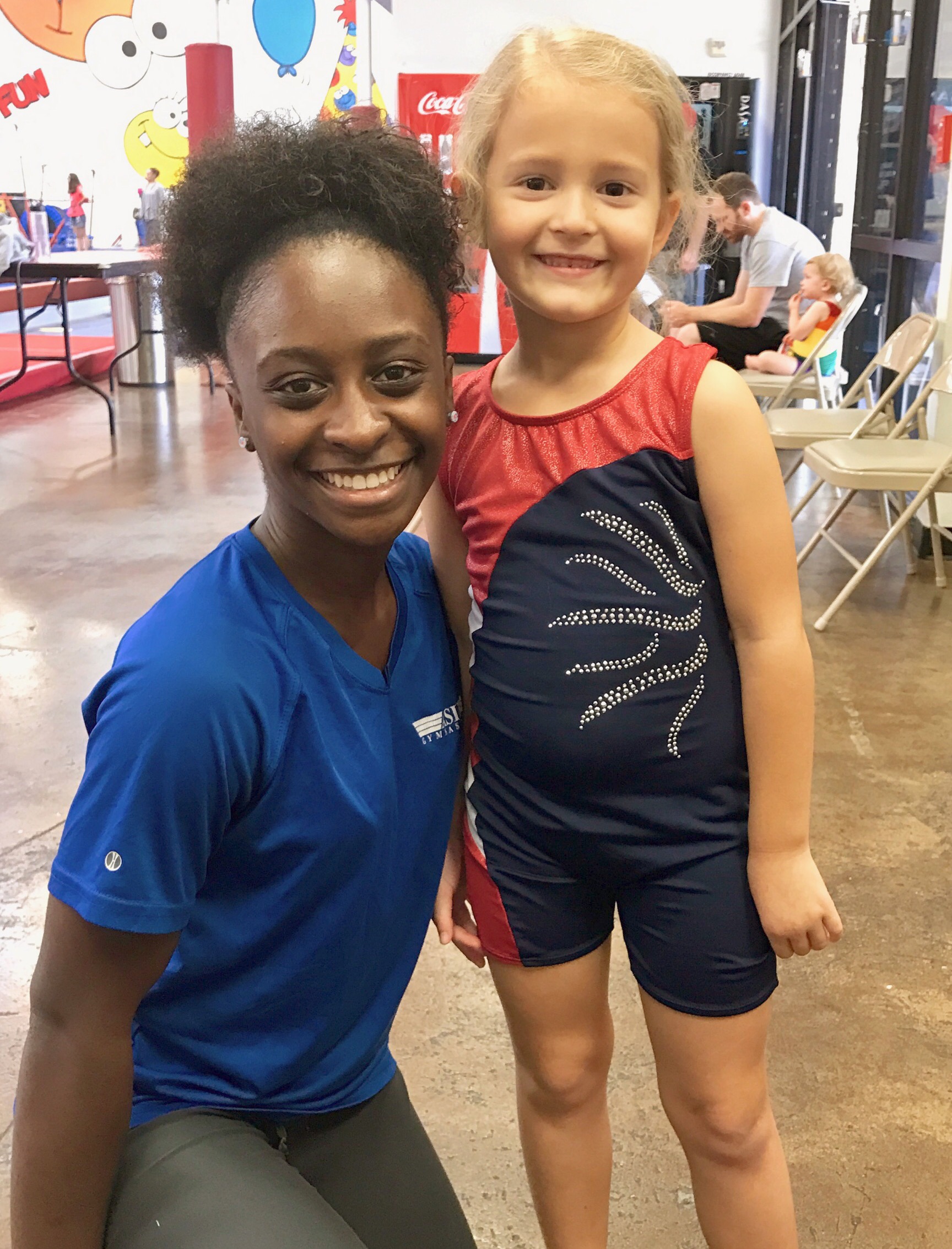 The Woodlands
Hope is four years old, and has been attending ASI Gymnastics The Woodlands for eight wonderful months! She loves coming to gymnastics with Coach Ryan because "we get to learn new skills and he makes me laugh!" Hope is enrolled in a Girls Silver and a Power Tumbling Silver class. Her favorite event is the bars and beam! When asked why they chose ASI, Hope's family said, "the coaching staff has been phenomenal! The atmosphere is fun and challenging. Most importantly Hope looks forward to coming back to class every week. We have seen Hope learn so many new skills in the short time that she has been with ASI, and we are excited to see what's next!" When Hope is not at ASI, she loves playing soccer and going swimming! The Woodlands is lucky to have Hope and her family in the gym.