Give the gift of gymnastics this year! Introducing, ASI Gymnastics gift cards!
Don't quite know what to fill the stockings with? Need a gift idea for family or friends? Get your ASI gift cards now!
You can find ASI gift cards on the ASI Store, along with lots of other goodies!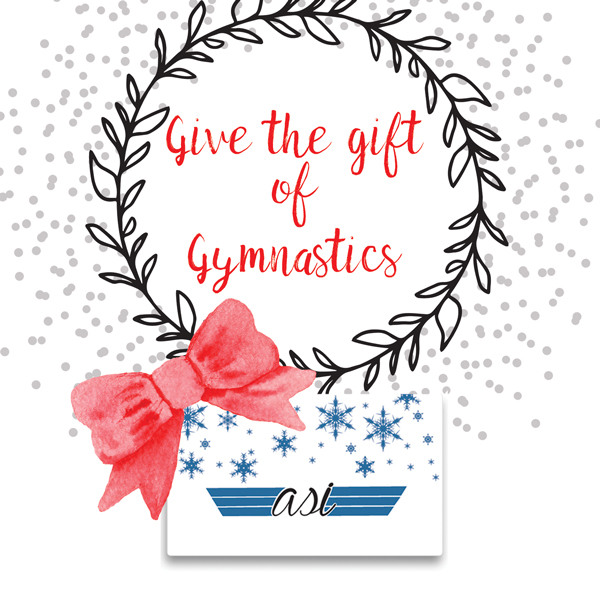 (Gift certificates are redeemable for Gymnastics Tuition, Open Gym, Parents' Night Out, Parties, Apparel, Spirit Wear, Accessories & Sale items)
Make sure to get your gift cards now!