Allen
Coach David has been with us at ASI Allen for about four months now and he coaches Power Tumbling and Fun Products! He attended McKinney High School and then went to Oklahoma Christian University. He likes to do parkour and cheer to stay in shape! His background with children includes working at summer camps for the past two years and working with the nursery at his church ever since he was younger.  He was very active growing up and participated in soccer, basketball, football, swimming, jujitsu, baseball, fencing, cheerleading, parkour, gymnastics, and tennis!
He loves to coach Power Tumbling and describes his coaching style as demanding, effective, and fun. He says gymnastics is great for kids because "it allows them to develop control over parts of their body that they would otherwise never have thought about the importance of." The five words he would use to sum up coaching at ASI would be "friendly, inclusive, fun, energetic, and colorful."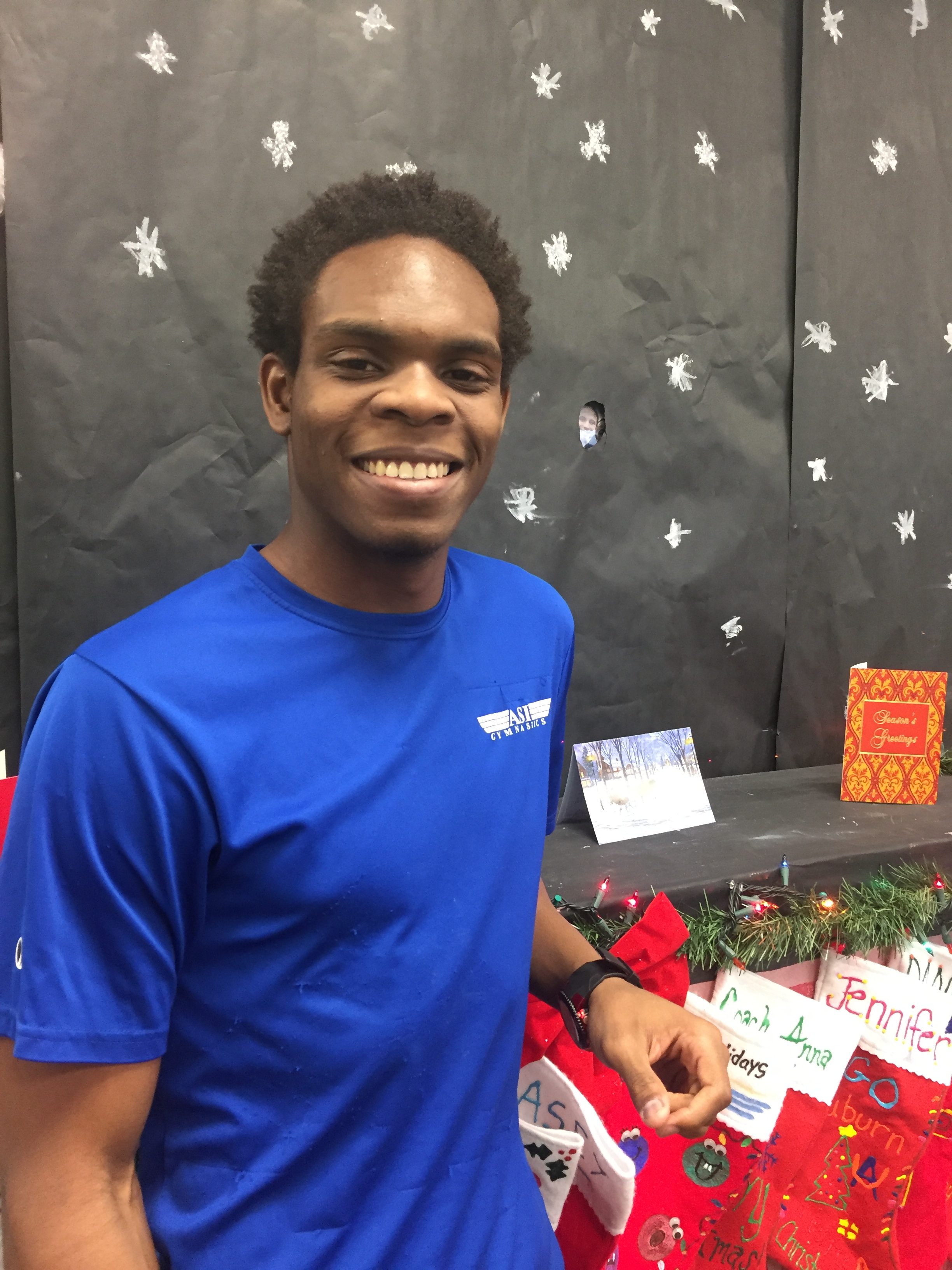 Arlington
Mitchell has worked at ASI Arlington for almost four months and the staff loves him. He always has a smile on his face and is eager to learn. What more can you ask for? ASI Arlington is lucky to have such a magnificent person on their team.
He attended ASI Arlington 13 years ago and fell in love with the sport. Although he was unable to continue classes, he continued to coach and train himself throughout his childhood. Mitchell grew up with a huge family and sharing the responsibility of younger siblings was top priority.
Mitchell agrees that gymnastics is not an easy sport, but that's what makes it so inspiring to coach. Being the one to teach kids hand eye coordination, social skills, and encouraging them to do anything they put their minds to is a rewarding feeling.  He loves that ASI Arlington is a family. Mitchell couldn't have been luckier to find such an awesome gym. Everyone helps each other and works as a team.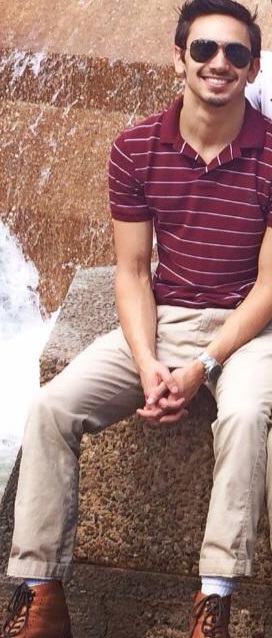 Cypress
Coach Alex has been a part of the ASI Cypress team for five months now! Alex has a loud and energetic personality that really shines through in her girls rec classes, and she can often be found adding plenty of energy and creativity to Open Gym, Camp, and Birthday Parties. After graduating from Langham Creek High School, Alex has plans of attending Lonestar College before transferring to U of H. To stay active she enjoys dancing, running, and doing Pilates.
"I love gymnastics because it teaches children how to stay active while having fun doing so."
Alex has been a dancer for 13 years, and has been teaching dance for the past five years. She has taken her love of dance and acrobatics and applied that to her coaching here at ASI. It was no surprise to us that when we asked her what her favorite event to coach was, she responded with "Balance Beam".
"I love teaching children and seeing them improve and grow as gymnasts. They become so happy and it makes me thrilled to know that I contributed to that happiness."
Even though she has only been part of the ASI family for a short time, we are so excited to have such a passionate, energetic person working along side of us.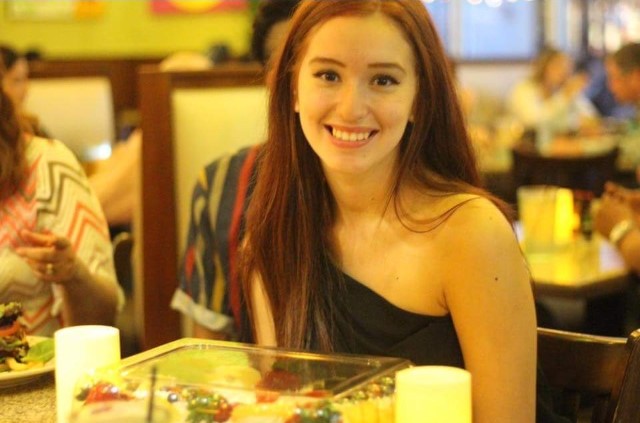 Firewheel
Coach Darian has been coaching at ASI Firewheel for four years now! She is an extremely diverse coach and loved by so many. Currently, she coaches Kidz Gym, Girls Gymnastics, Power Tumbling, and Girls Team Level 1. Also, she is enrolled at Collin Community College and working towards her associates. When she's not coaching or studying, she enjoys finding creative ways to stay physically fit and immersing herself into the wonderful world of Harry Potter.
Darian has always had a love for children and a passion for sports. In high school, she was involved in numerous extra curricular activities including cheer, dance, track and field, and power lifting. She decided to come work for ASI after attending her sisters gymnastics meet, hosted at our very location.
All those around her would agree when we describe her coaching style as animated, creative, and educative. She is definitely one of the best at keeping kids engaged, inspired, and active. We asked why she feels gymnastics is great for kids, she said, "I believe gymnastics is great because it gives children an outlet in life. Sharing the love of gymnastics gets them socially involved with their peers who are like-minded. I believe that any child who takes gymnastics classes not only learns the different ways their bodies can move, but it also raises their confidence level." She continued by saying that she loved coaching for ASI because "I have the opportunity to not only learn more about the world of gymnastics, but also have an impact on someones life."
Her energy is constantly radiating throughout the gym. We are so lucky to have Coach Darian here to positively impact the lives of our students! Thank you Coach Darian!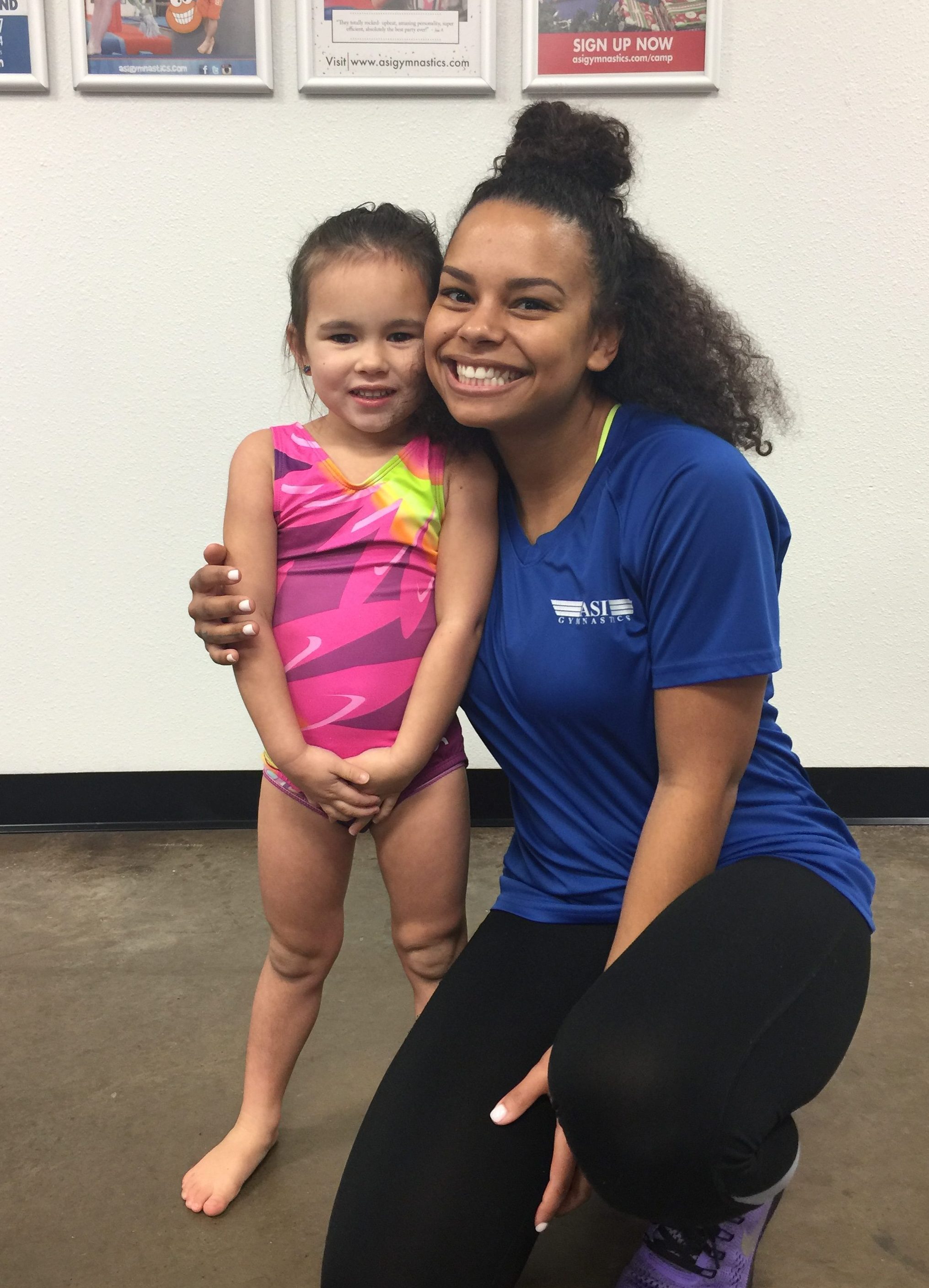 Keller
Coach Ben is brand new to ASI and we are so excited for what he brings to our program! With an impressive 28 years of coaching experience, Ben has coached every level of girls gymnastics up to Level 10, and has coached boys gymnastics through their elite careers. Being a former gymnast himself, he knows what the coach/athlete experience is from both sides. With ten years of being a gymnast along with his vast coaching knowledge, Ben is skilled at deconstructing skills by giving his students corrections that they can understand in order to be the best gymnasts they can be. Coach Ben graduated from Florida State University and previously coached gymnastics in Atlanta, Georgia. When he was looking to make a move to Texas, he learned about ASI from his hairdresser, of all people! Ben loves coaching at ASI because he loves "how organized ASI is and the focuses are great!"
Coach Ben currently coaches Girls Bronze Gymnastics and Power Tumbling classes here in Keller. He has also recently taken over a Level 1 Girls Team for this competition season. His favorite event to coach is Uneven Bars, and he describes his coaching style as "positive, technical, and patient". Coach Ben can always be found taking the time to explain corrections to his students so that they understand what they need to do to master a skill. In addition to this, the staff in Keller is so grateful for the positive energy Ben brings to the gym every time he walks through the door. He is a wonderful resource for new coaches, and he is always the first one to step in and lend a hand at every level of organization within ASI. No matter what we throw at him, Ben tackles the task with a smile. We love having him here in Keller, and we cannot imagine life in the gym without him after only three months. We can't wait to see what amazing things he will accomplish throughout his career at ASI!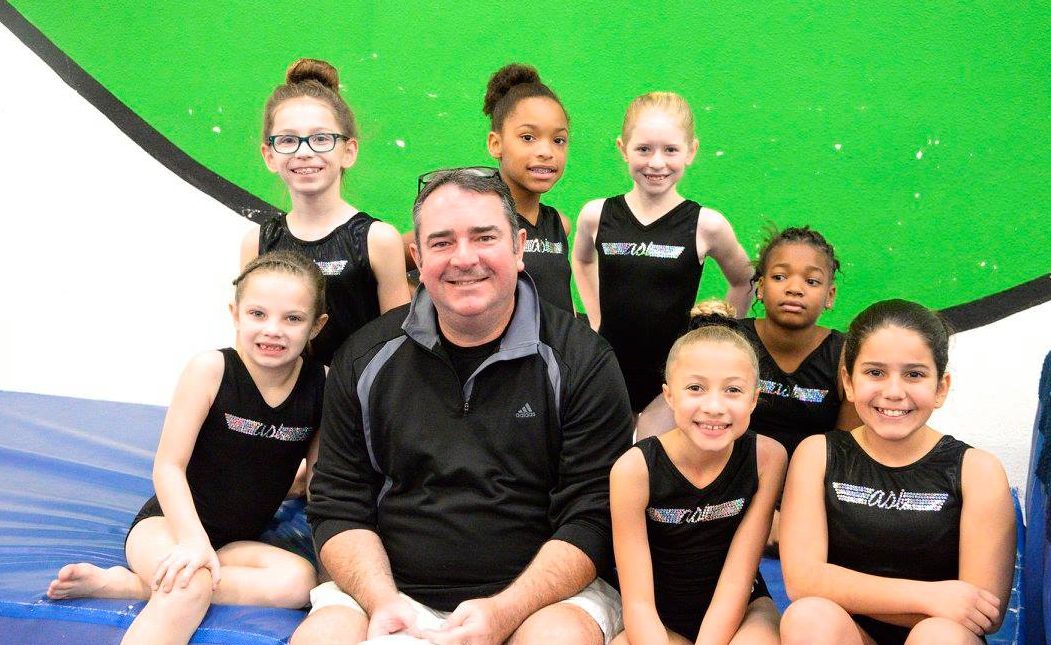 Mesquite
Carly in Mesquite is one of our senior coaches and has been with ASI for seven years now. She coaches almost every class and level from Tiny Tots all the way to Girls Team Level 3. Gymnastics is a huge part of Carly's life, and she recommends it for any child.
Gymnastics is a great sport to start really young. Even at an young age each student's coordination, discipline, self-esteem, and social skills are super important. I feel like gymnastics is one of the only sports that really touches on all those key things and makes for a well rounded sport."
Growing up, Carly has always been active through extracurricular activities. "At age five, I started playing T-ball, and over the years my love for softball grew and truly never really left. In middle school I played volleyball, basketball, and was a cheerleader as well. During high school I was lucky enough to get to cheer and play softball. At this time I also took tumbling classes at ASI Mesquite. Little did I know back then I would be where I am today with ASI."
Over the years, Carly has grown so much and impacted hundreds of children's lives with her fun, loving, and caring personality.  Her many years at ASI have allowed her to teach kids from their Tiny Tots days until they are in Team many years later. When we asked her "Why ASI?" her answer tells you exactly why she holds such a big role in Mesquite. "I have been at ASI for seven years and I honestly can't see myself working anywhere else. I can full heartedly say that I love my job! Not only do the kids make my bad days good, but they impact my life in so many positive ways. Our gym atmosphere at Mesquite is like a family and I couldn't ask for anything more in a job."
Carly has helped develop many programs at ASI, and is currently helping out with our Preschool Program. Her strong background in working with kids and gymnastics makes her the perfect candidate to help build our program up. Coach Carly means more to ASI Mesquite then words could describe. The gym is so blessed to have someone so dedicated, strong-willed, and loving like her!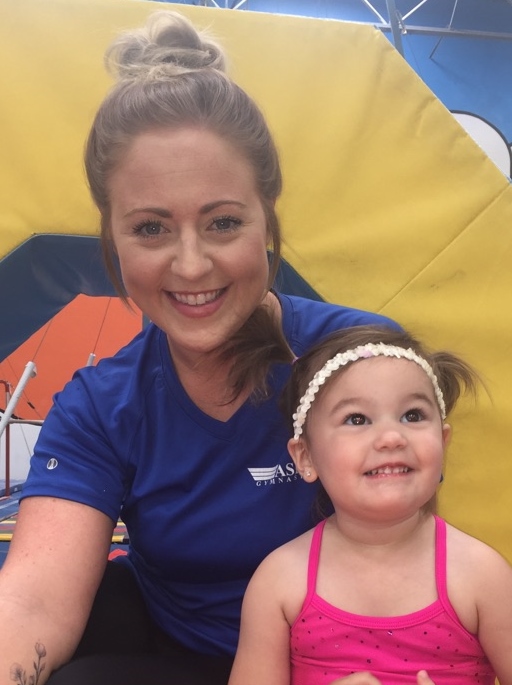 Plano West
Lindsay is one of our awesome new coaches! She graduated from Newman Smith High School and is currently attending Brookhaven Community College. In four months, Lindsay has become certified in Girls Bronze, Boys Bronze, Open Gym, and as a GAS lead. When she isn't re-reading the Harry Potter series, she is a dedicated Netflix binge watcher, but don't let that fool you because Lindsay also enjoys a mean workout. That must be a habit she picked up from her 10 years of volleyball.
Lindsay's background with special needs kids shows just how big of a heart she has. She previously worked in an Autism center and still to this day provides babysitting services to families with Autistic children. Her love for children has expanded to the kids here at ASI Plano West. Her coaching style is bubbly, encouraging, and enthusiastic. She always has a smile on her face and loves to joke around with her kids. The thing that has excited her while working at ASI is, "how dedicated some of these kids are. Watching them have fun and learn a lot at the same  time."
She says that she loves to coach "because I really love teaching these kids. I love seeing the GAS kids everyday! It's so much fun coming to work that it doesn't even feel like work!"
We can all tell that Lindsay has a bright future in making a difference in many children's lives!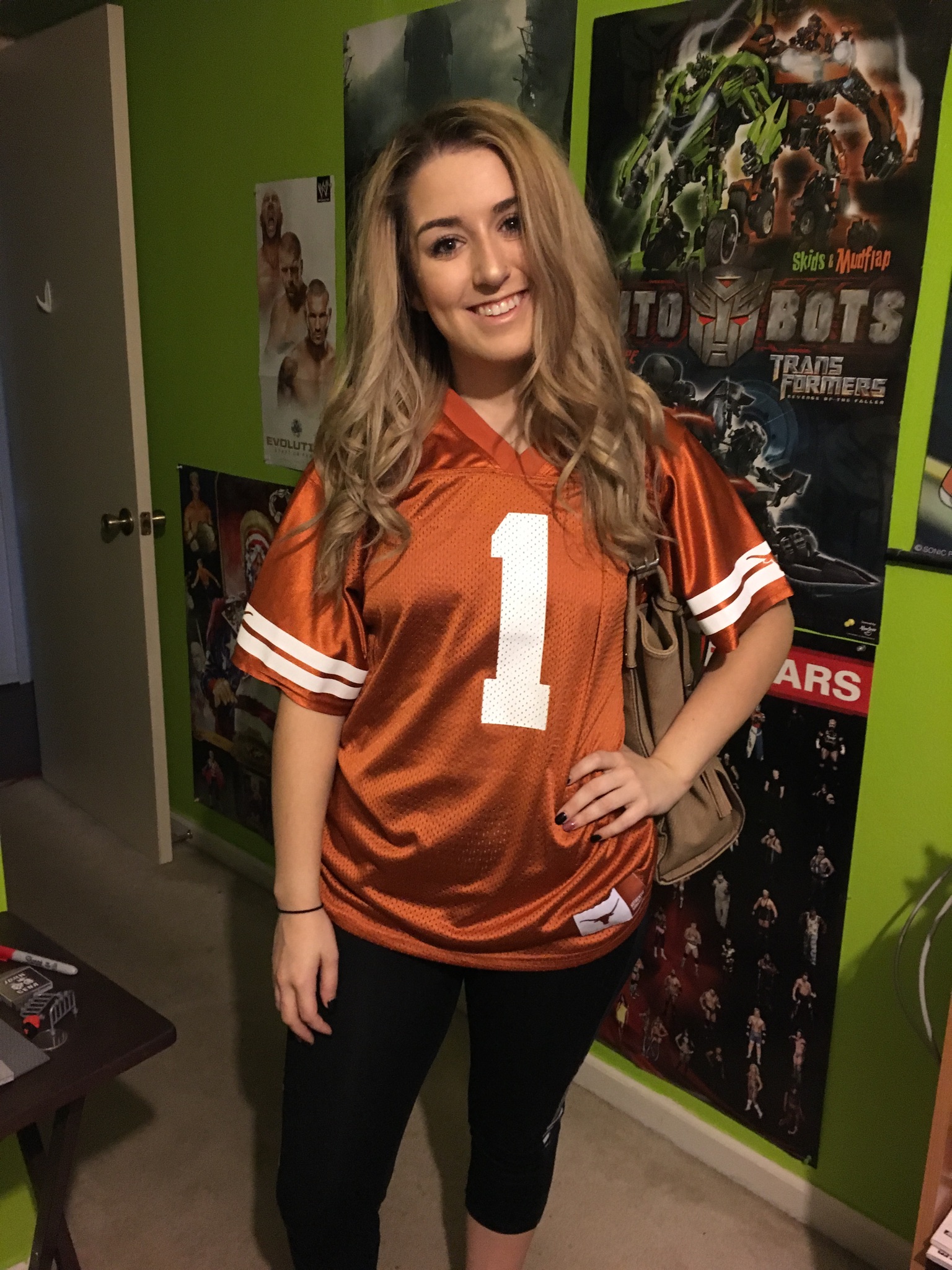 Rockwall
Nicholas has been coaching at ASI Rockwall for going on nine months now. He currently coaches boys bronze classes and several ASI Fun Products. Nicholas said the thing he loves the absolute most about coaching at ASI is getting to interact with the kids. "Whether I'm making a joke to them, listening about what they did at school, or talking to them about their weekend plans, it lets me know that they trust me. I love being a goofball with them and having fun."
He attended gymnastics classes himself here at ASI from age six to nine. After taking a break from gymnastics for a while, Nicholas played baseball until middle school. He then was on the gymnastics team at Williams Middle School, and he continued onto the gymnastics team at Rockwall High School. Nicholas also did a lot of babysitting his brothers, and he was in PALS in 8th grade, so he had a bit of experience with children before starting to coach here at ASI.
We asked Nicholas what his favorite event to coach here at ASI would be, and he said the rings. He described his coaching style as "active and hands on".
"Kids are really flexible and can learn a lot when they're young, so doing gymnastics as a kid improves flexibility, strength, and muscle memory. When you start to learn gymnastics at a young age, you really get a full body toning, which prepares you for any sport you might want to play," he stated.
We are very lucky to have such an amazing "team player" not only as a coach at ASI, but as part of the ASI family.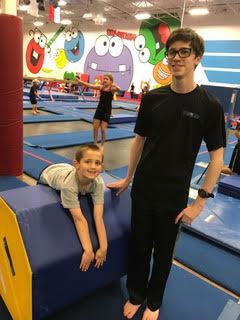 The Woodlands
Coach Jemma has been coaching at ASI The Woodlands for six months now and loves it! She coaches Girls Gymnastics and helps out with Girls Team. Her favorite event to coach is beam and floor! We asked Coach Jemma why gymnastics is so great for kids and she said, "Gymnastics helps with all aspects of fitness. It teaches body control and determination to better yourself. Let's be honest, is there a better sport? There is always something new to learn!"
She started gymnastics when she was nine and was a competitive gymnast for almost ten years. Coach Jemma was lucky enough to win Scottish Champion at the age of fifteen, and also helped to start a gymnastics club. Fun Fact about Coach Jemma: she got to meet and work with Beth Tweddle for a weekend! To stay fit she love to go to the gym and chase around her two year old!
Coach Jemma found out about ASI from her sister in law who used to take classes at The Woodlands! We also asked her what she loves most about coaching at ASI. She stated that, "I love the kids! The look on their face when they learn something new is the best! And the coaches. This was my first job in America and they were all so welcoming!" The last six months have been great for ASI The Woodlands and we are blessed to have Coach Jemma with us!