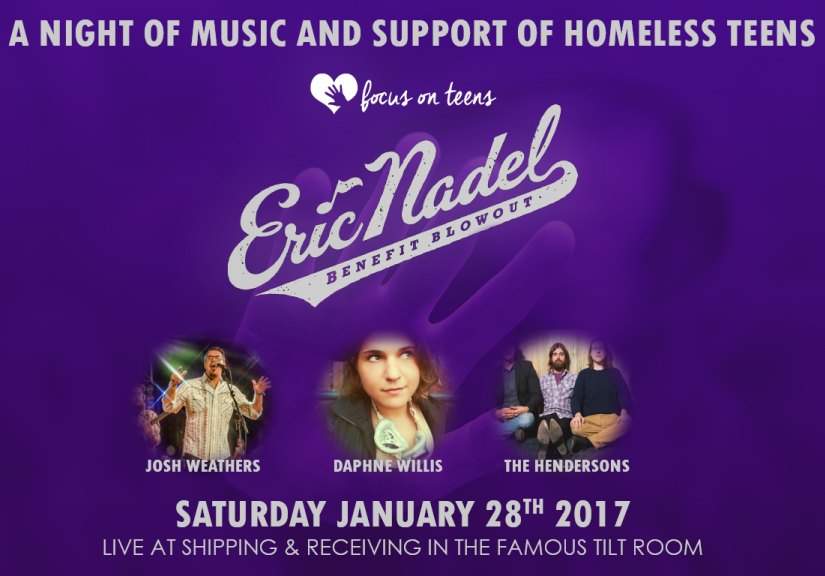 ASI Gymnastics is a Gold Sponsor for an event this Saturday in Fort Worth, Texas, hosted by Rangers radio broadcaster Eric Nadel, benefiting homeless teens in the Dallas-Fort Worth area. ASI CEO, David Holley, is on the board for Dallas based Focus On Teens, a non-profit that not only helps homeless teenagers find housing, but also works with them through educational programs. Holley and Nadel have partnered together in the past for Nadel's annual birthday bash, benefiting Focus On Teens.
In the past five years, Eric Nadel has raised thousands of dollars for homeless teens through his many events, his most popular being his annual birthday bash/ fundraiser at the Kessler Theater in Dallas. Focus On Teens is now venturing into Fort Worth, hoping to expand even more, hence the reason the event this Saturday in Fort Worth.
The event this Saturday is in Fort Worth, Texas at Shipping and Receiving, 201 S. Calhoun. The doors will open at 6pm CT, and there will be silent auctions featuring autographed sports memorabilia, apparel and accessories, and more. Sponsorship packages are available ranging from $1,000 to $10,000, including VIP access, signed baseballs by the Rangers and Nadel, goody bags, preferred seating, valet parking, and more. For more information and to get your tickets, visit the event page HERE!