Allen
ASI Allen would like to introduce Eliana! Eliana is currently in Girls Bronze with Coach Brie. She says that Coach Brie is awesome "because she lets us do the trampoline and bars!" Eliana also loves coming to gymnastics "because it has lots of fun things!"
"Being in gymnastics has given Eliana a fun way to improve her concentration and follow directions. She loves learning new skills and we can see a big difference in her balance and strength. We are just glad she gets to have so much fun during her class," Eliana's parents said about her coming to gymnastics. They started bringing her to ASI because it was close to their house and now they love it because of the coaches!
"You can tell all the coaches love all the kids and want to help them grow in their skills…we wouldn't be anywhere else."
We are so happy that Eliana and her family love coming to ASI every week, and we can't wait to see her improve in her gymnastics!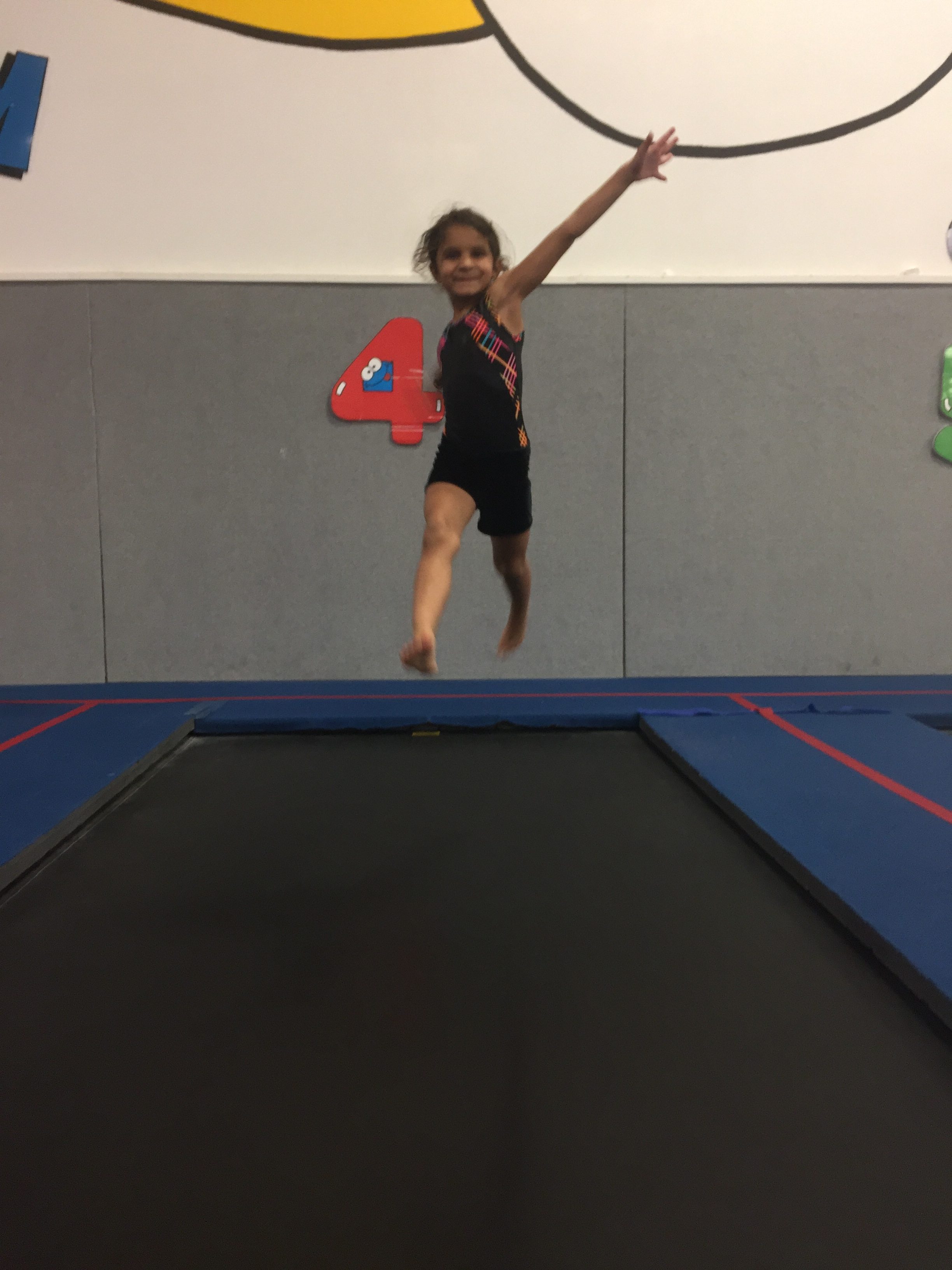 Arlington
Isabella has been a student at ASI Arlington for about six months now. Her favorite thing about gymnastics is that she gets to come to her mom's job! She loves the fact that her mom gets to watch her do gymnastics classes. Isabella has so much personality that it's a blast watching her interact with the coaches at the gym. Her mom has noticed a difference in Isabella since she has been enrolled into gymnastics. She feels as though Isabella is learning a lot about controlling and balancing her body. Mom also states that she notices that she tends to focus more. Outside of gymnastics Bella has done dance for several years, and she even loves basketball and long walks with family. Bella is super excited that she gets to take gymnastics and we, here in Arlington, are super excited that she is here with us!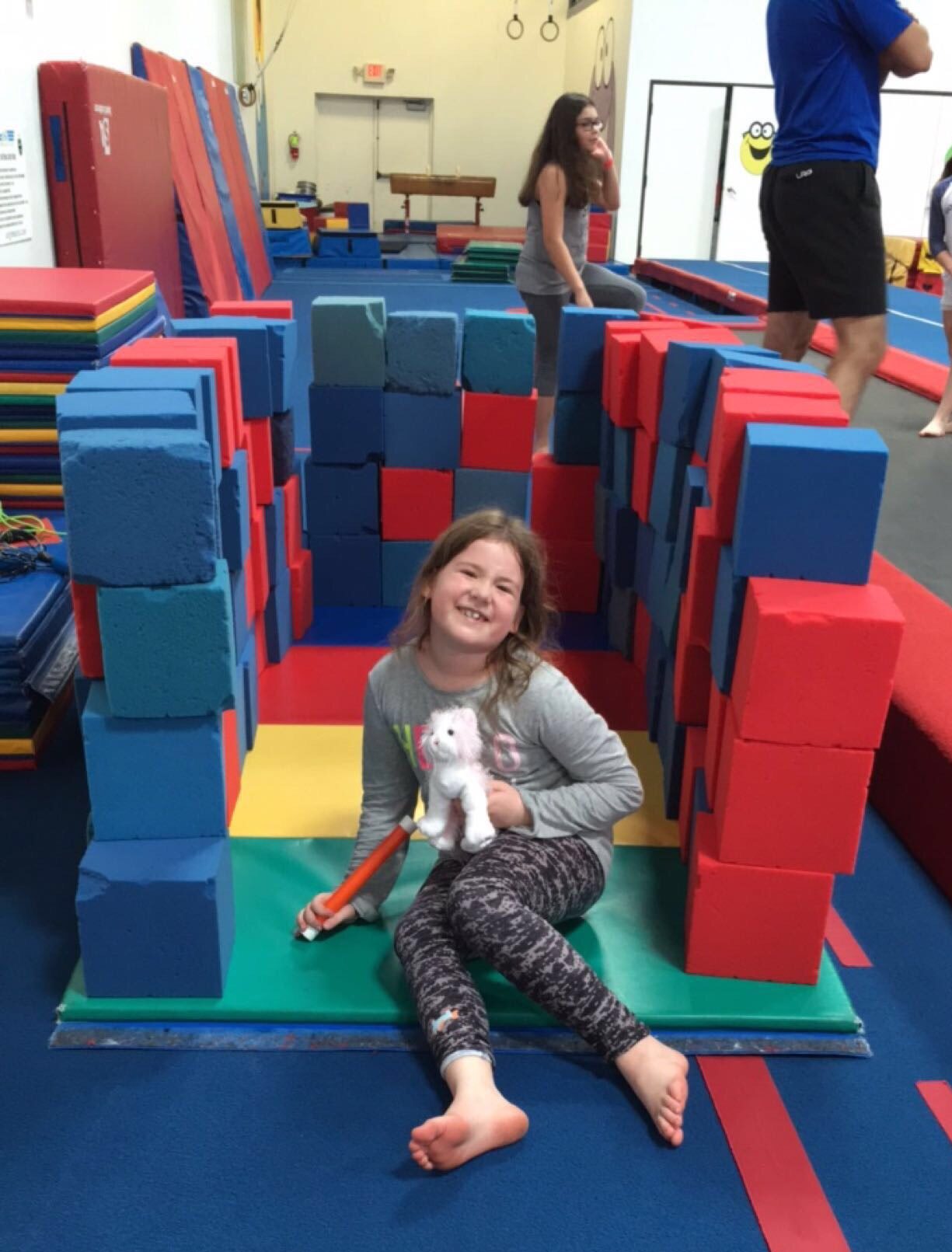 Cypress
Aiden is a wonderful kiddo at ASI Cypress. He is currently in Boys Gymnastics with Coach Gerrad. We asked him why he loves coming to gymnastics and he said, "It's FUN! I love doing anything related to tumbling, and I am great on the rings. My coach is super fun too!" When Aiden is not doing gymnastics, he enjoys playing football and soccer. ASI Cypress is so happy to have Aiden and his family at the gym!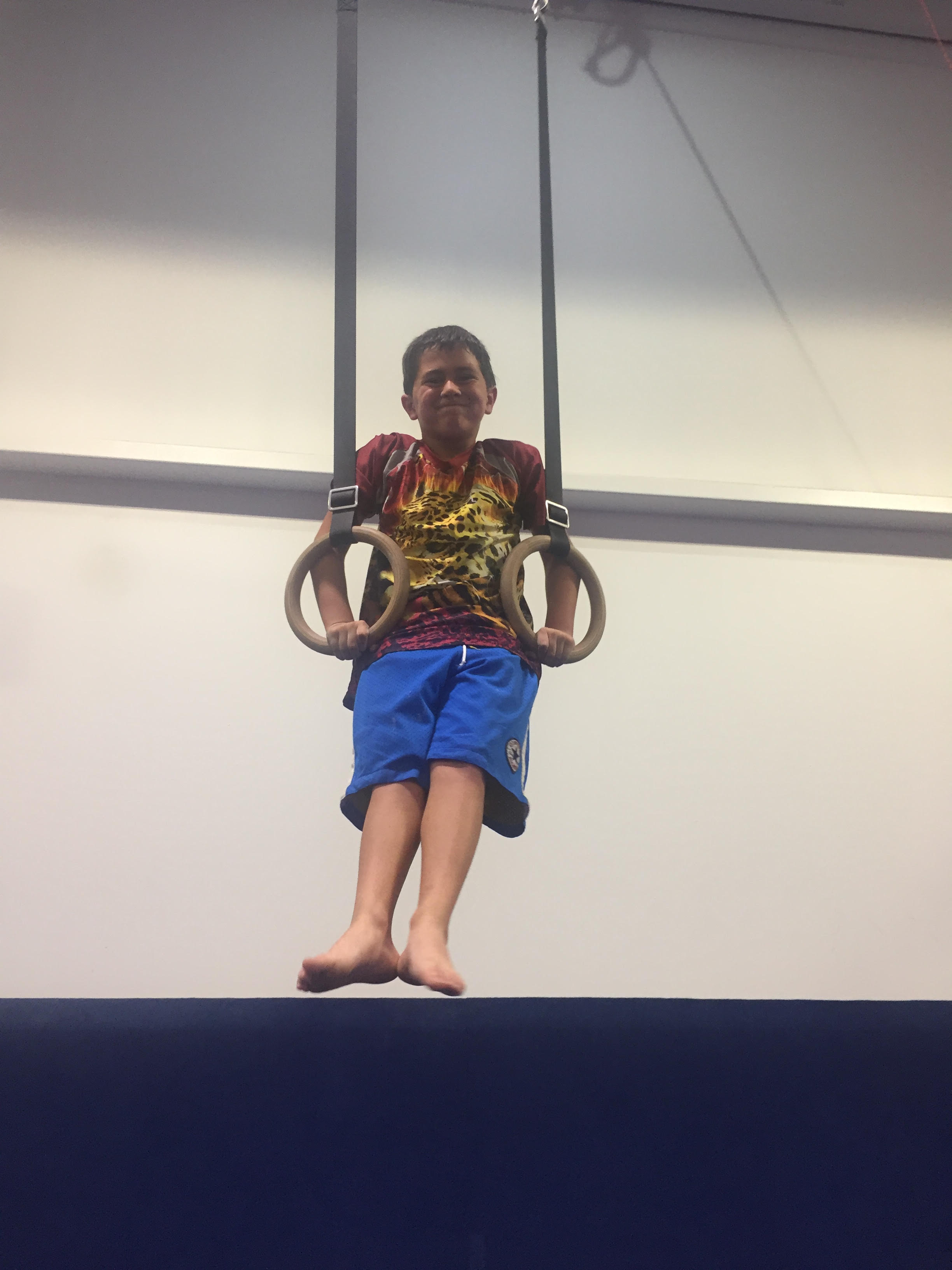 Firewheel
Gracie is ten years old and is currently in our Girls Team Level 2 with Coach Melyssa and Brittnee, and is also Power Tumbling Gold with Coach Leith. Gracie and her brother have been attending ASI for four years now.
"Initially it was because it was close, but she loves gymnastics now. Also, the coaches care for the kids and want them to do well."
Gracie loves coming to gymnastics!"It is fun and challenging. I like to compete. I have friends there and I like the coaches," she says. When she isn't competing or in class, Gracie also takes dance classes "because it helps me with gymnastics."
Gracie's favorite events are bars, beam, and floor. Mom and dad have noticed that Gracie has "gained a lot of confidence and strength. She has also made a lot of friends." ASI Firewheel is glad to have Gracie and her family with us. Thank you Price family for allowing us to be part of Gracie's life. We are excited to see the places she will go!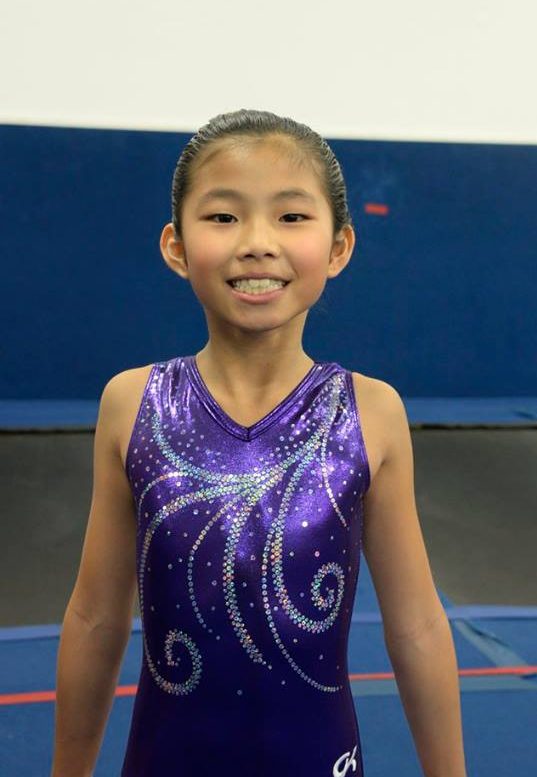 Keller
Lorelei is our Spotlight Student in Keller. Lorelei's parents found out about ASI Gymnastics simply by driving by our gym four years ago, and we are so lucky they did. From then to now, Lorelei's hard work and dedication to the sport of gymnastics has earned her a spot on our Level 3 Girl's Team, where she is trained by Coach Marissa. Lorelei loves coming to gymnastics because "it makes me happy to be here and I love to compete."  We love seeing Lorelei's bright smile in the gym during the week. She is always walking in the door in a great mood and ready to work!
In addition to gymnastics, Lorelei enjoys playing volleyball. Her parents love gymnastics because of the things Lorelei has taken from the sport. "She has learned that hard work and dedication pay off, and she has built confidence through her achievements. The commitment to gymnastics has been very beneficial to her character."
Lorelei's favorite event is floor, and her tumbling skills show it! Her parents love ASI because it "provides a safe, fun, and nurturing environment that allows our daughter to learn the value of teamwork and embrace her competitive spirit." We hope to keep this wonderful family for many years to come, and can't wait to see how far Lorelei takes her gymnastics!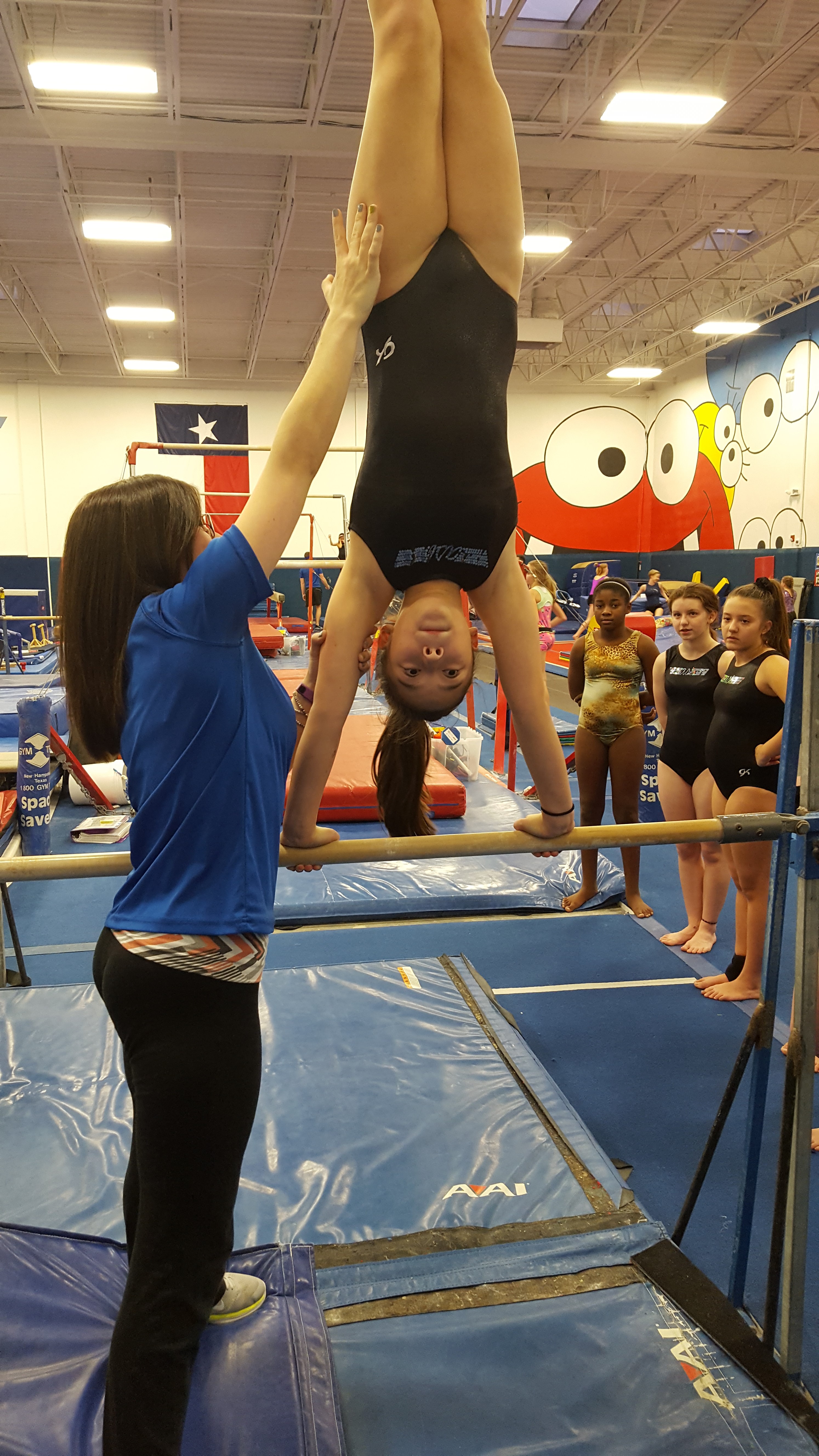 Mesquite
Eight-year-old Catherine is one of our Girls Silver kids at ASI Mesquite. She has been enrolled with us for almost nine months now, and currently comes twice a week to get in extra practice! In Catherine's time with us she has promoted out of Bronze and into Silver. She is currently working on getting her skills to move up to Gold. Catherine loves coming to gymnastics because "it is fun, and my coaches are very nice and helpful!" When it comes to Catherine's favorite gymnastics event, it most definitely would be the beams. Catherine's coaches are so proud of her growth and dedication in gymnastics.
"During class every week, Catherine always gives every skill she is working on 100% even when it may be difficult. Her positive, upbeat personality, and that sweet smile make practice so much better."
For her parents, Catherine is benefiting from gymnastics because, "she is getting good exercise in body and mind, and is gaining good self esteem." They chose ASI for Catherine "because ASI is local and has been around for a long time. They have a good reputation for working with the kids" ASI Mesquite is so happy to have Catherine's family with us, and even happier that Catherine loves coming to gymnastics!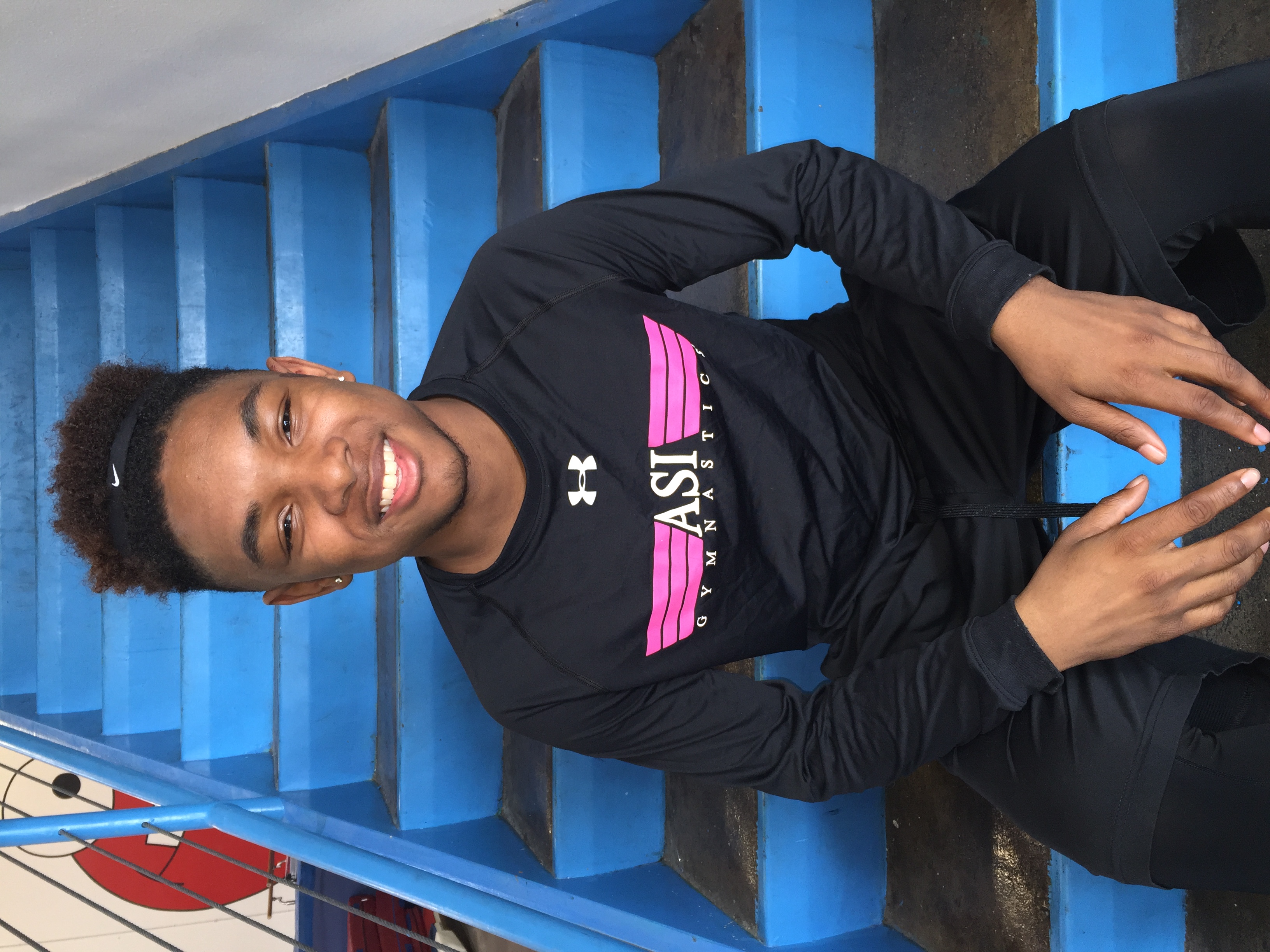 Plano West
Maggie is one of three sisters that attend classes with us. Maggie is eight years old in a Girls Gymnastics Gold class with Coach Stephanie. She has mastered Bronze and Silver with us! Her favorite event is the uneven bars and her favorite skill is the right leg split. We asked her why she loves gymnastics and she said, "It's fun and gets my energy out!" Softball and volleyball are two other sports that Maggie uses her energy on. Coach Stephanie loves having Maggie in her class. She told us, "Maggie is a hard worker, always follows directions, and gives the class 110% in everything she does!"
Maggie's parents feel she is benefiting from the class because "Maggie is on the sensory spectrum as a sensory seeker. Gymnastics gives her the exercise and sensory input she needs." They chose ASI Plano West for their family because "the coaches are always friendly and helpful. She learns all the necessary skills in a happy and fun environment. Other gyms are a bit too 'serious' for us."
Maggie and her family are a great example of the types of families we love at ASI Plano West.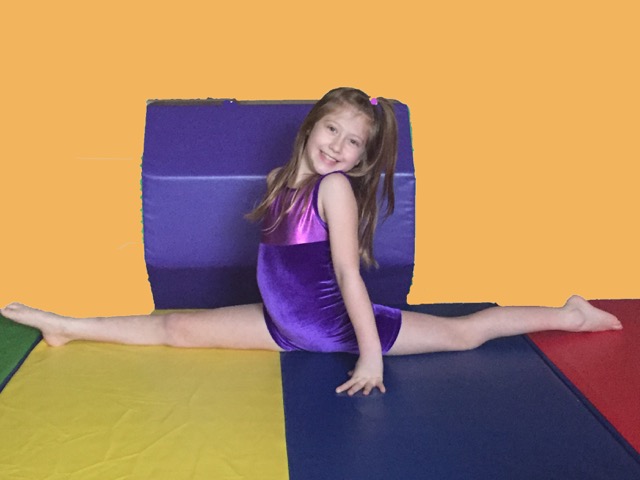 Rockwall
Halyn is one of Coach Lauren's Tiny Tot Level 2 kids. Halyn started attending ASI Rockwall when she was 16 months old, and she is now almost two and a half. Halyn LOVES coming to gymnastics, and her favorite event to learn is her front roll. Mom speaks for Halyn when she says "playing in a big gym is the best. Jumping and hanging from the bar is fun too." The Hanna family LOVES coach Lauren, and say she is the BEST! Halyn's sister, Harper, also had coach Lauren when she was in Kidz Gym Level 1. "She makes sure we are learning and paying attention and always has new fun routines."
We asked mom how she thought her child was benefiting from gymnastics. She said, "This is the first structured activity I chose for my girls. They learn to listen and follow directions from an alternative adult. They also love the activities. ASI does a great job at keeping it fun while teaching specific skills."
Outside of gymnastics, Halyn has fun swimming and playing soccer. Her family heard about ASI through another family that attends here in the gym, and we are so glad that they did.
"In the three years that we have been at ASI, the staff stays consistent. Having coaches we can grow with is very important to me. Knowing I can trust the people who are around my children to be happy and reliable is another plus."
ASI Rockwall is extremely fortunate to have such an eager to learn, loyal, and sweet family in our gym and we look forward to watching Halyn progress.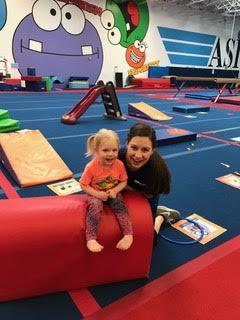 The Woodlands
Raelynn is a fun, spunky, sassy 14-month-old in our Tiny Tot Level 1 class. We asked Raelynn's mom why they picked ASI and she said, "I love that she gets to interact with other kids her age and learn great skills coordination and strength building." When Raelynn is not at gymnastics she loves to play with her puppies, her kitchen, and mommy's make-up!