What is Skills Clinic?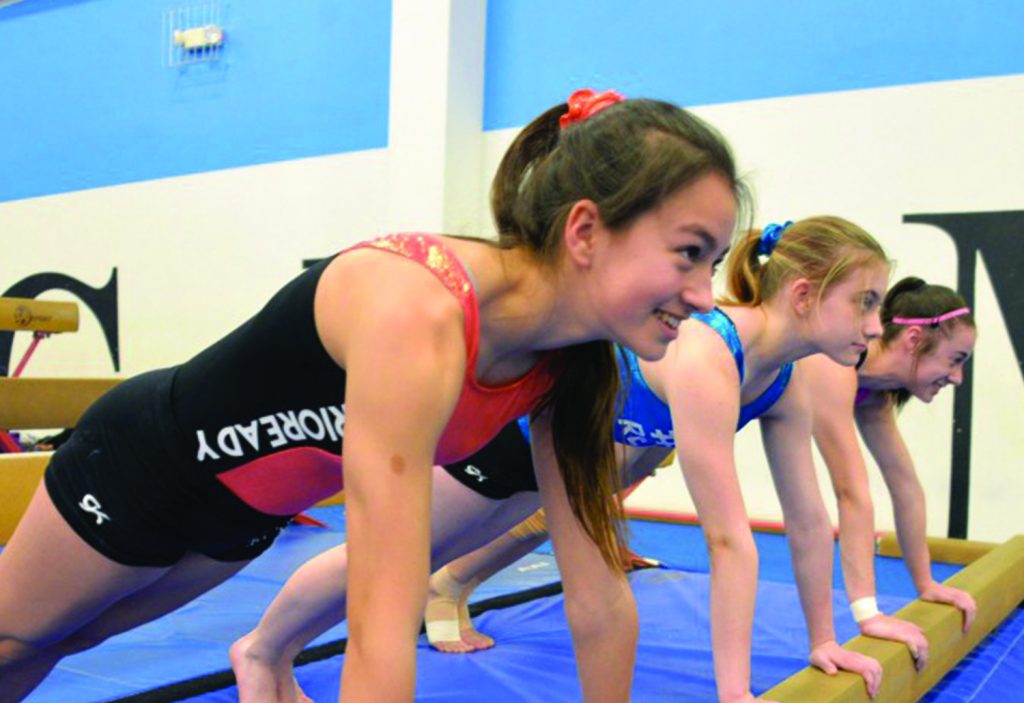 A Skills Clinic provides a focused, two-hour training on one or more areas of gymnastics.  This two-hour camp provides an opportunity for gymnasts to have more time in the gym to perfect current skills and learn new ones. Skills Clinics include:
Tumbling Camp:
Tumbling Camp will focus on the fundamental tumbling skills that work to build to back handsprings and beyond.  Gymnasts will be put into groups according to their skill level.  They will begin with forward rolls, back rolls, handstands and cartwheels.  Once they master these skills, they will work toward roundoffs, back handsprings, back tucks, and much more.
SIGN UP
---
Bars Camp:
Bars Camp will work to build upper body and core strength while building the fundamental skills on bars. Side stations will work the strength and shape needed to perform bar skills.  Stations with coaches will work bar skills such as chin up pullovers, back hip circles, and a variety of dismounts.
SIGN UP
---
Team Camp:
Team Camp is offered to current team members as well as our Gold and Advanced Gold Girls Gymnastics students.  This will allow the current team gymnasts to get in some extra practice, and current Gold and Advanced Gold gymnasts to experience what competitive team practice is like.  Gymnasts will be split up according to level and rotate to each Olympic event as well as a tumbling rotation.
SIGN UP