Allen
Coach Victoria has been coaching at ASI for two years. Before she came to ASI, she was a Tae Kwon Do instructor for four years and also volunteered with a special needs softball team. Victoria does it all at ASI – she coaches Girls and Boys Gymnastics, Power Tumbling, Gymmie Kids and Fun Products!
She currently attends Allen High School and is going to LSU in the fall. To stay fit, she does Zumba and yoga. She also still does Tae Kwon Do and got her black belt when she was eight years old. When she was younger, she took tumbling and gymnastics classes at ASI!
Her favorite event to coach is rings. She describes her coaching style as patient, silly, and happy. She says gymnastics is great for kids because "it teaches perseverance, courage, and builds not only physical strength but mental strength as well."
She loves coaching at ASI because "I love the relationships I have with the kids that I have coached for a long time now, as well as getting to know and learn from every child that I meet. Whenever one of my kids gets a new skill and is proud of themselves, it's the best feeling. Also, I love my co-workers, I even met my best friend Coach Nicole here!" She initially heard about ASI back when she started class with Coach Cris when she was 9. She says, "I guess I loved it so much I never left." To sum up coaching at ASI in 3 words, Coach Victoria said it is "fulfilling, inspiring, and rewarding."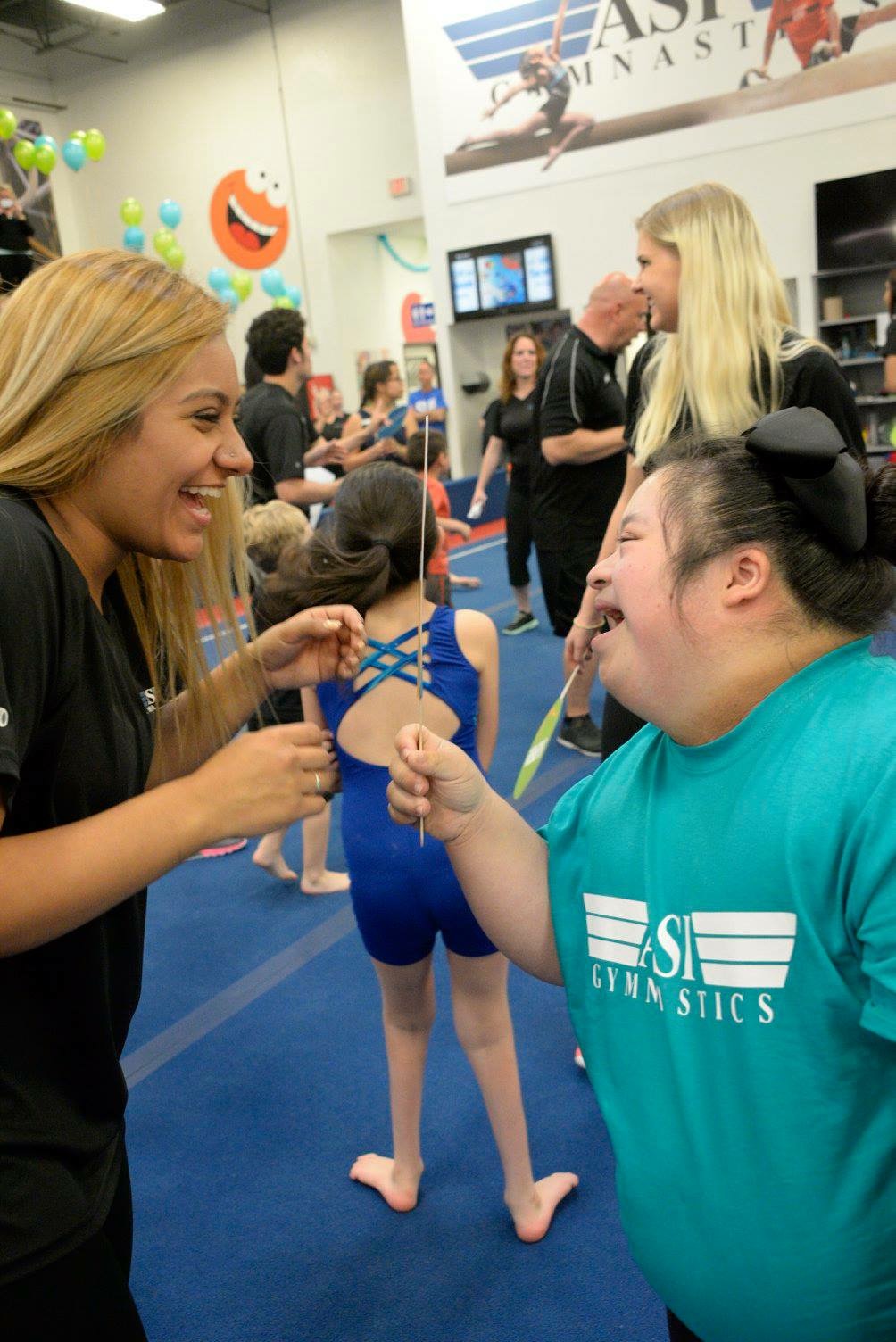 Arlington
Coach Dabrana (Dee Dee) has been a coach at ASI for almost five years now. She coaches Tiny Tots, Kidz Gym, girls classes, and girls team. This is her first year doing Girls Level 1 Team, and she loves it. Dabrana started in gymnastics here at ASI as a student herself. She attended the Cedar Hill and Plano West location. She also did cheerleading from 6th-12th grade. She currently attends TCC and is studying to be a sign language interpreter. She began her career of working with children by babysitting kids from her church.
Coaching at ASI has been a thrill for her, and one of the greatest thing about working here is that she loves to come to work. From the relationship with coworkers to the amazing relationship with parents and students, have all made it worth her while.  ASI Arlington is more than thrilled to have her be apart of our team!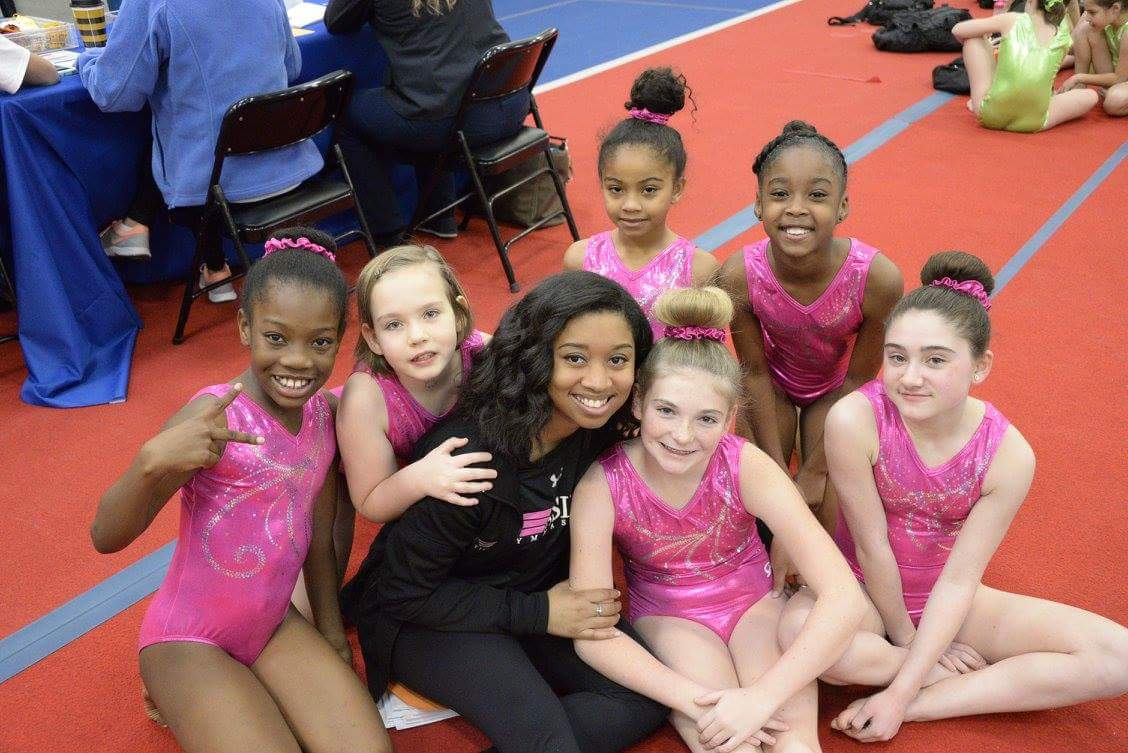 Firewheel
Coach Haley has been with ASI Firewheel for about two years. She currently coaches Girls Bronze and Kidz Gym Level 1 and 2. Coach Haley also works with our Gymnastics After School program. She believes gymnastics is a great way for kids to learn how to be social. "It is hard for some kids to make friends, but in a small setting it is nice to see kids click."
What Haley loves most about coaching at ASI is being able to build relationships with her students. "When you have a bond with your kids, it's comforting for them to know they can trust you."Coach Haley is currently attending Richland College and is currently taking tumbling classes to prepare her for university cheer tryouts. She has always strived to stay active, while in high school she participated in quite a few sports.
Thank you, Coach Haley, for always bringing your A-game! Firewheel is lucky to have you.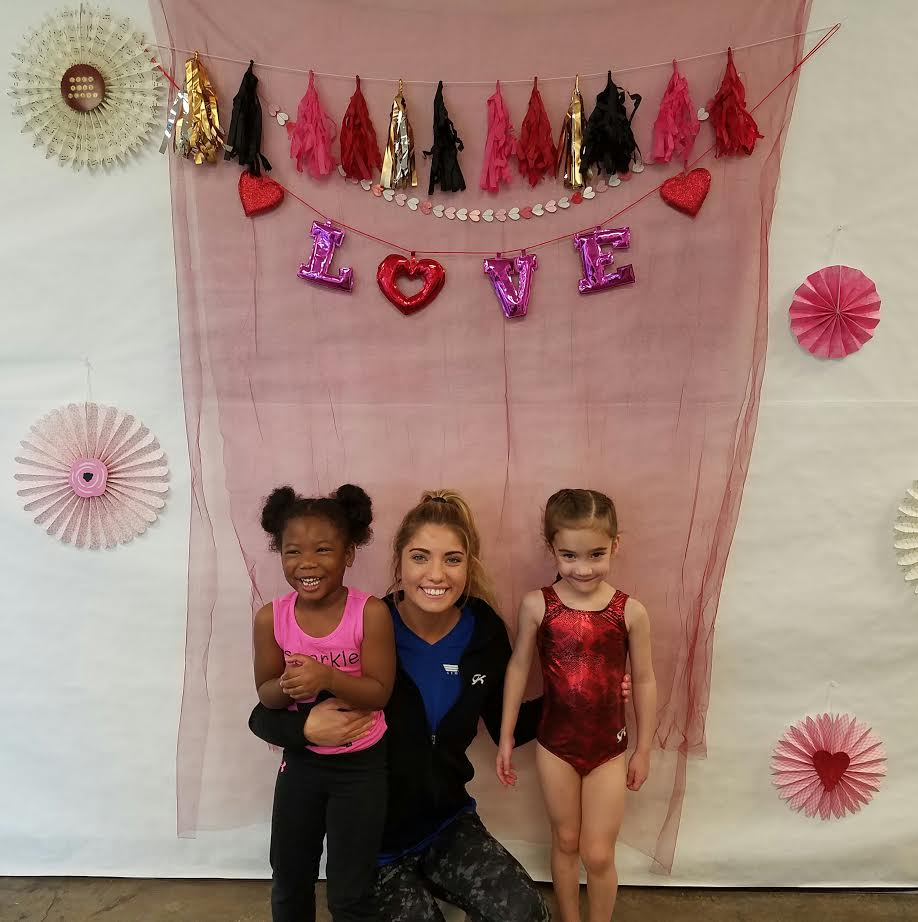 Keller
Coach Kyle is one of our most popular and in-demand coaches here in Keller. ASI was his first job eight years ago,  and we are so glad he has stayed with it because he has excelled and all of his students love him as their coach. Kyle graduated from Northwest High School and attended Tarrant County Community College. Kyle's athletic background consisted of cross country, track, soccer, and diving when he was younger, and in high school, he competed in gymnastics and diving. He currently stays fit while playing with his adorable dog, Maple.
Kyle coaches Kidz Gym, girls, boys, and power tumbling classes.  His favorite event to coach is tumbling. Coach Kyle also leads birthday parties and supervises open gym, parents' night out, gymnastics after school and camp. Kyle's coaching style is funny, energetic and encouraging. Kyle believes that gymnastics is great for kids because "it's a full body workout that teaches great coordination along with a good work ethic." He loves coaching at ASI because he loves "seeing kids improve and grow as people along with getting the skills they worked so hard to get."
Kyle is always willing to help his co-workers learn and become better coaches, and his willingness to lend a hand when needed makes him one of our favorites here in Keller!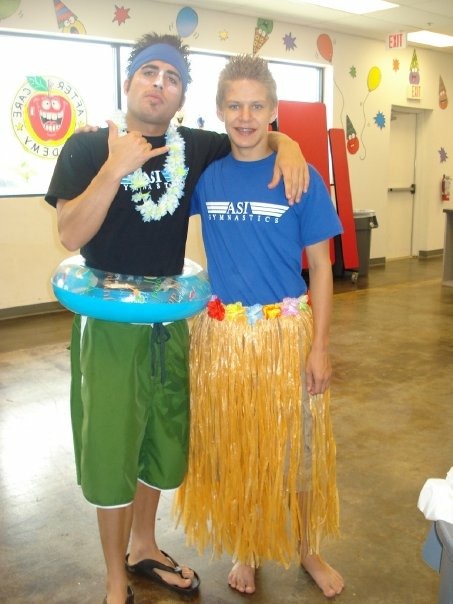 Lake Highlands
Coach Jasilyn has been with ASI Lake Highlands for three years. She is a great asset to the team, always willing to lend a helping hand. She went to high school in Garland and participated in basketball, volleyball, and ran track. Coach Jasilyn teaches Tiny Tots, Kidz Gym, all levels of girls classes and helps to assist in team levels two and three. Her favorite event to coach is most definitely bars. Her coaching style is fun, firm and consistent. Jasilyn believes that gymnastics is good for kids because "it helps makes them develop strength, coordination, self-esteem and social skills."
The things she loves most about being a coach is watching all the kids progress through their skills. Coach Jasilyn is highly requested by parents, and the kids love having her as a coach. Jasilyn sums up coaching at ASI in five great words: fun, exciting, rewarding, exhilarating and loving! The team at ASI would be lost without her.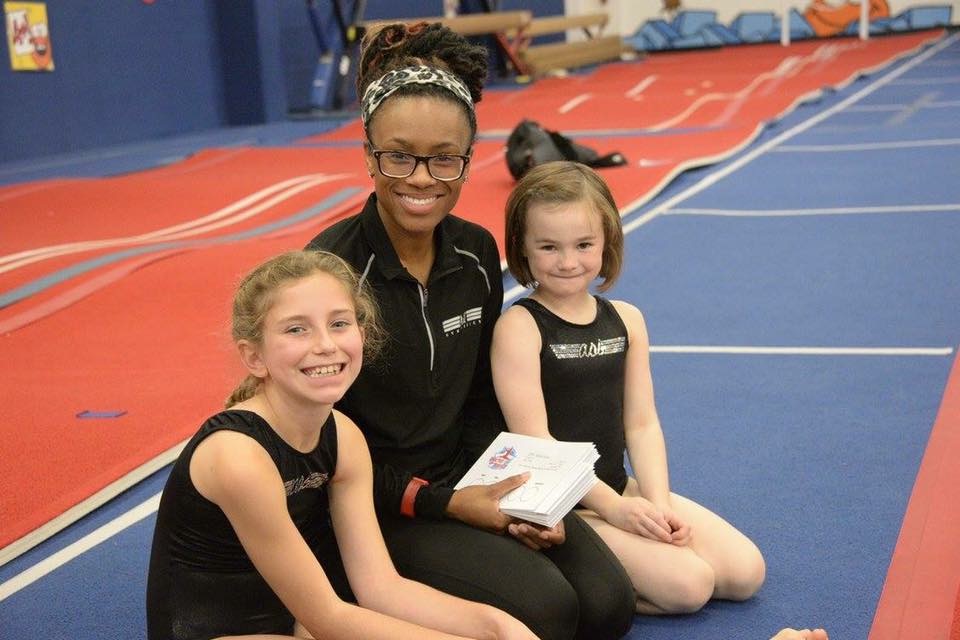 Mesquite
Coach Rachel in Mesquite has a strong background working with children. She has worked Vacation Bible Schools, led the children's music at her church, helped coach soccer camps, and has worked in the nursery at church for almost five years now. Working with kids for most of her life has undoubtedly led to her being an amazing coach that all the kids truly adore. For Rachel, getting to coach kids at ASI is more than just a job, "I love interacting with the kids. Although this may be a cliche answer, it is the truth. It's a great feeling when your child knows your name or tells you something about their day. The little things like this mean so much to me because I  know I have made a small impact in their lives."
"Gymnastics, in my opinion is great for kids because it is an excellent way to allow kids to be active, grow and have fun. It teaches them to believe in themselves and never to give up. They can have a good time while learning skills and becoming disciplined." When Rachel was a child, she even attended ASI at the age of eight. She also cheered her Junior year of High School. Her favorite ways to stay active are through cheer, running, and working out.
Rachel's sweet and bubbly personality has made such a positive impact in the Mesquite Gym. While her positive attitude, dependability,  and strong love for kids have made her a wonderful coach and co-worker. We are so happy to have you as a part of our team Rachel!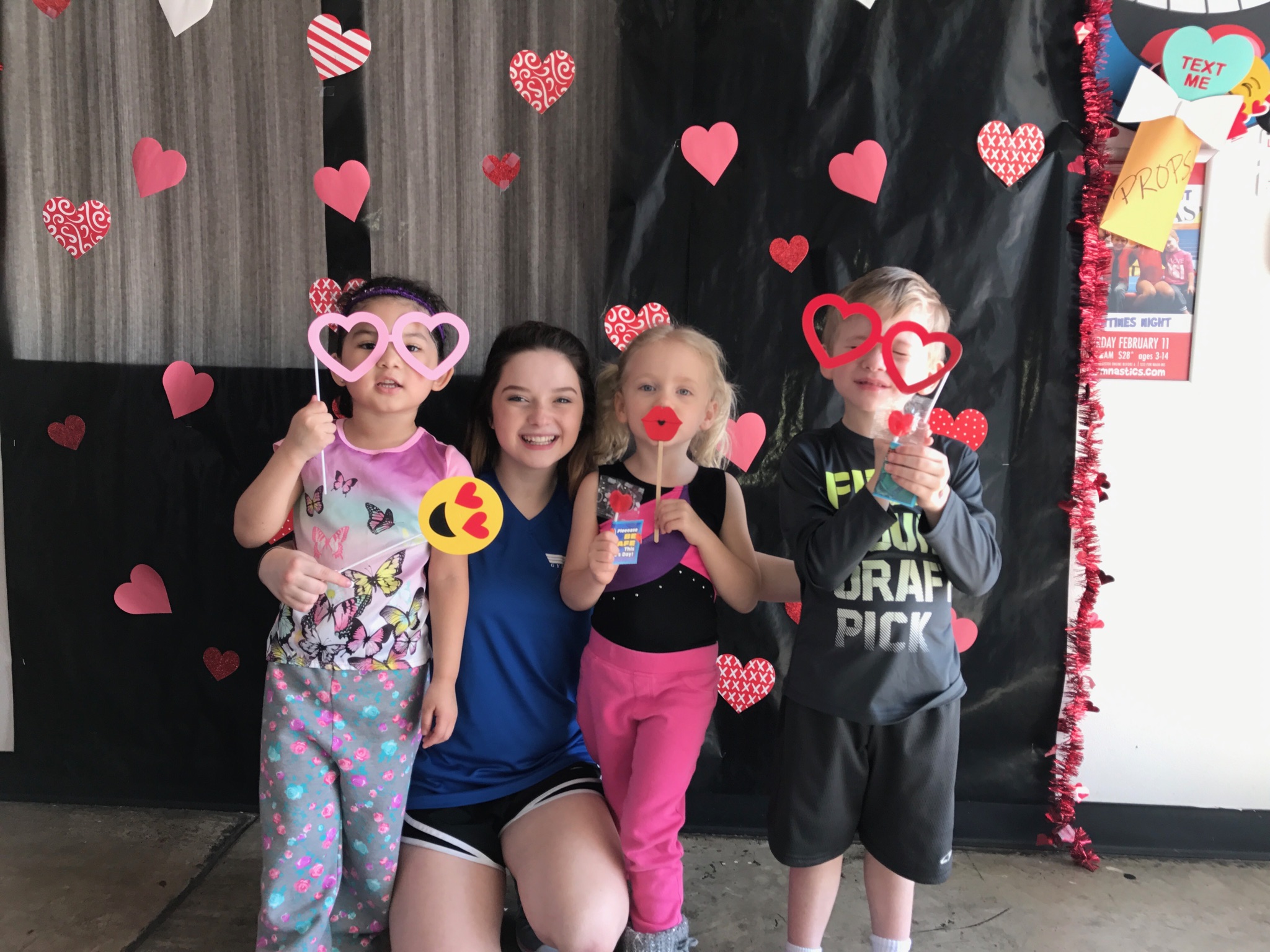 Rockwall
Coach Augusta has been coaching here at ASI for going on nine months now, and we are so excited that she is a part of our team. She currently coaches our Girls Bronze level, and she works a few of our Fun Products. Augusta is currently a student at Texas State University and she is attending school to get her Nursing Major. Outside of gymnastics and school, Augusta enjoys Poetry, and she was the Captain of the Speech and Debate Team at her high school.
Augusta loves coaching here at ASI because it is a fun environment and she can be with the kids. She has a passion for kids; she loves the curiosity and the eagerness to know everything. "Everybody works as a team here and always lift each other up," she says. "It is very rewarding, and I'm making memories and putting smiles on the kid's faces."
We are very lucky to have such an athlete and a fantastic team player, not only as a coach at ASI but as part of our ASI family.
The Woodlands
Coach Tabitha has been with ASI The Woodlands for three years. She is an active, encouraging, and disciplined coach that loves to see her kids succeed. Tabitha coaches Girls and Boys Gymnastics, Girls Team, Power Tumbling, Preschool, and some Fun Products. We asked Coach Tabitha why she loves working at ASI, and she said, "I love ASI because my kids are a joy and my coworkers are a lot of fun to be around." When Coach Tabitha is not at work she enjoys going on mission trips with her church, her favorite mission trip was going to Honduras. ASI The Woodlands is blessed to have Coach Tabitha on our team!