Allen
At 6-years-old, Hudson is our youngest student in our Advanced Gold Boys Gymnastics program. Advanced Gold is the highest recreational level a student can be enrolled in, so to be at this level at the age of 6, is a huge accomplishment. Hudson started his gymnastics career at the young age of two in Tiny Tots Level 2 and has been with us for the past four years! When he's not in the gym, Hudson enjoys playing soccer. He loves coming to gymnastics because it's tons of fun! Hudson describes his current coach Danielle as a great coach because she knows how to make gymnastics fun!
His parents chose ASI because it's close to home and they love the coaches. Hudson's mom believes that gymnastics is making him stronger and teaches him to work hard while having fun. We are so excited to have Hudson and his family in the gym with us as he continues to evolve in the sport!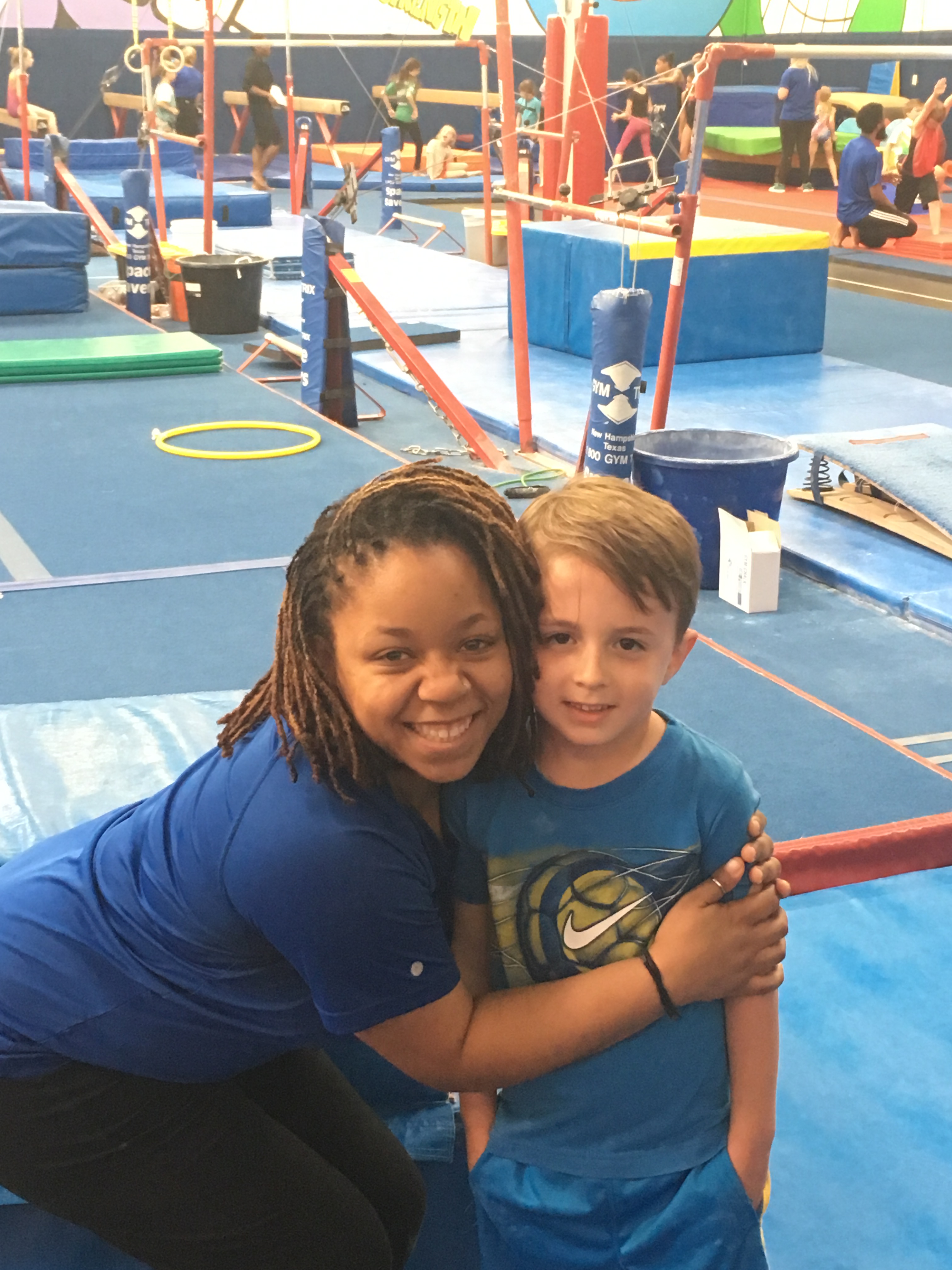 Firewheel
We are happy to announce James as our student spotlight the month of April. James has been a student and a part of the ASI family for the past 11 years! Each week when he enters the facility, he has so much joy. His smile and laughter are contagious. The entire staff adore him and his family.
James is currently participating in our Gymmie Kids program. Mom said that they got their start at ASI because their friends attended and they had programs for both of their children.
"James has special needs, he has low muscle tone. James cannot do or has the endurance that most 15-year-old boys do. Gymnastics helps him to gain muscle strength and assists in conditioning. All the coaches James has had at ASI Firewheel has made gymnastic fun, but has worked him hard."
Mom said, "We love that James does gymnastics. We encourage the coaches to push James. The Coaches do and make gymnastics fun. We are so happy about what James can do and his strength. He can do pull ups on the rings and bars." James has enjoyed all the coaches he has worked with over the years.
Outside of ASI James is a very active young man. He is involved with recreational basketball and a red belt in Taekwondo (one belt away from black belt). "We love that James does gymnastics. We encourage the coaches to push James. The Coaches do and make gymnastics fun. We are so happy about what James can do and his strength. He can do pull ups on the rings and bars."
Thank you for letting us be a part of James' Journey!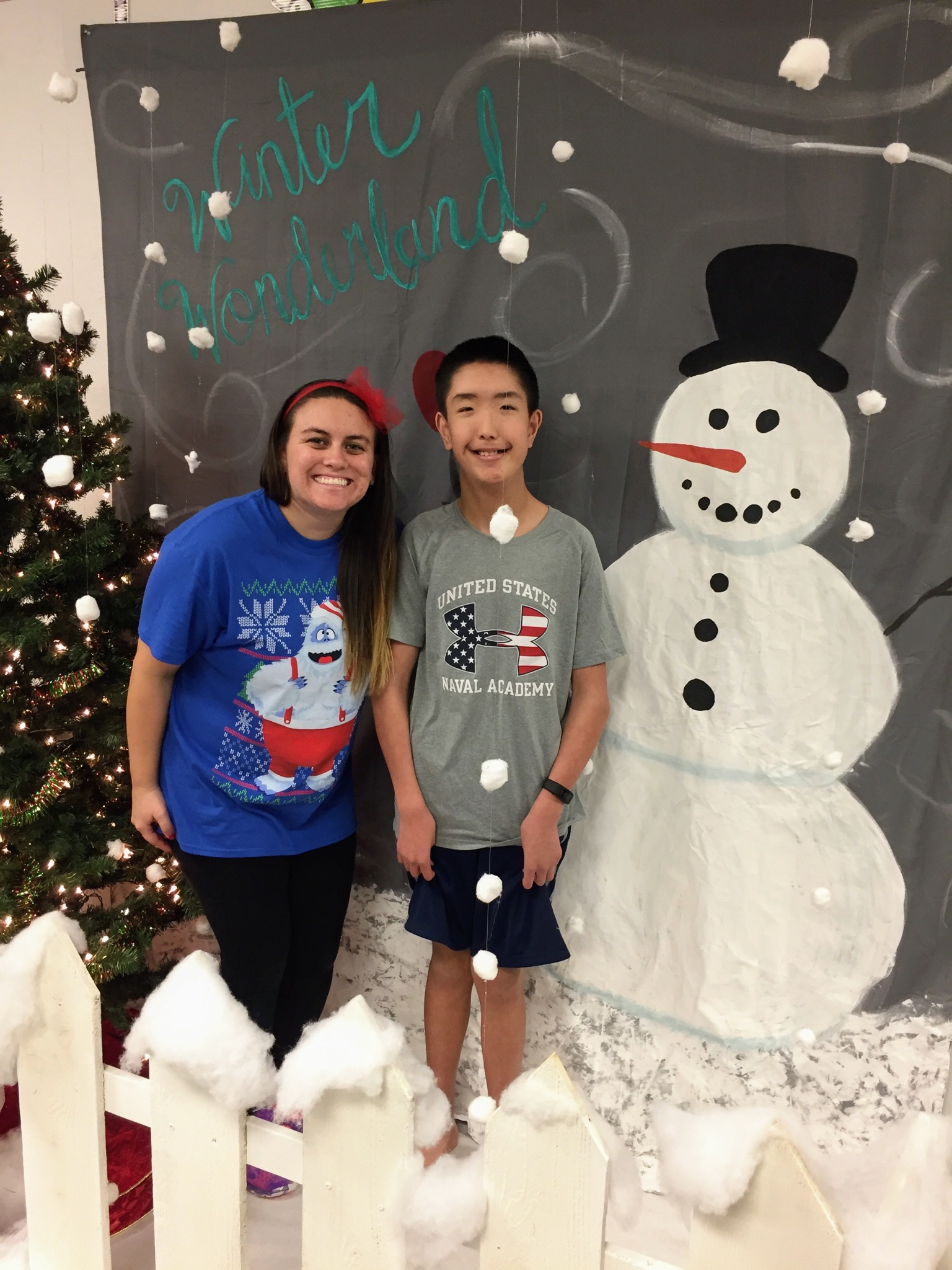 Keller
Our Gymmie Kid, Ajay, is our student spotlight this month! Ajay has been attending gymnastics at ASI for about three years. His shy smile lights up the gym when he walks through the door each week.
Ajay is coached by Coach Berklee. Ajay's parents like Berklee because she is patient, dedicated and happy!  Ajay can be a bit of a charmer, so it takes a coach who knows how to get him to work to help him succeed. While he also participates in Taekwondo, Ajay likes coming to gymnastics because it is fun and he loves to exercise. His parents love that Gymnastics is therapeutic for him and allows him to practice his social skills. The sensory input he receives from Gymnastics also helps him with sensory processing.
Ajay's family found out about ASI by driving by, as they live close. They have stayed because of the great and friendly staff. Ajay and his little sister Suri are a joy to have in the gym every week and we hope to keep watching them grow for a long time!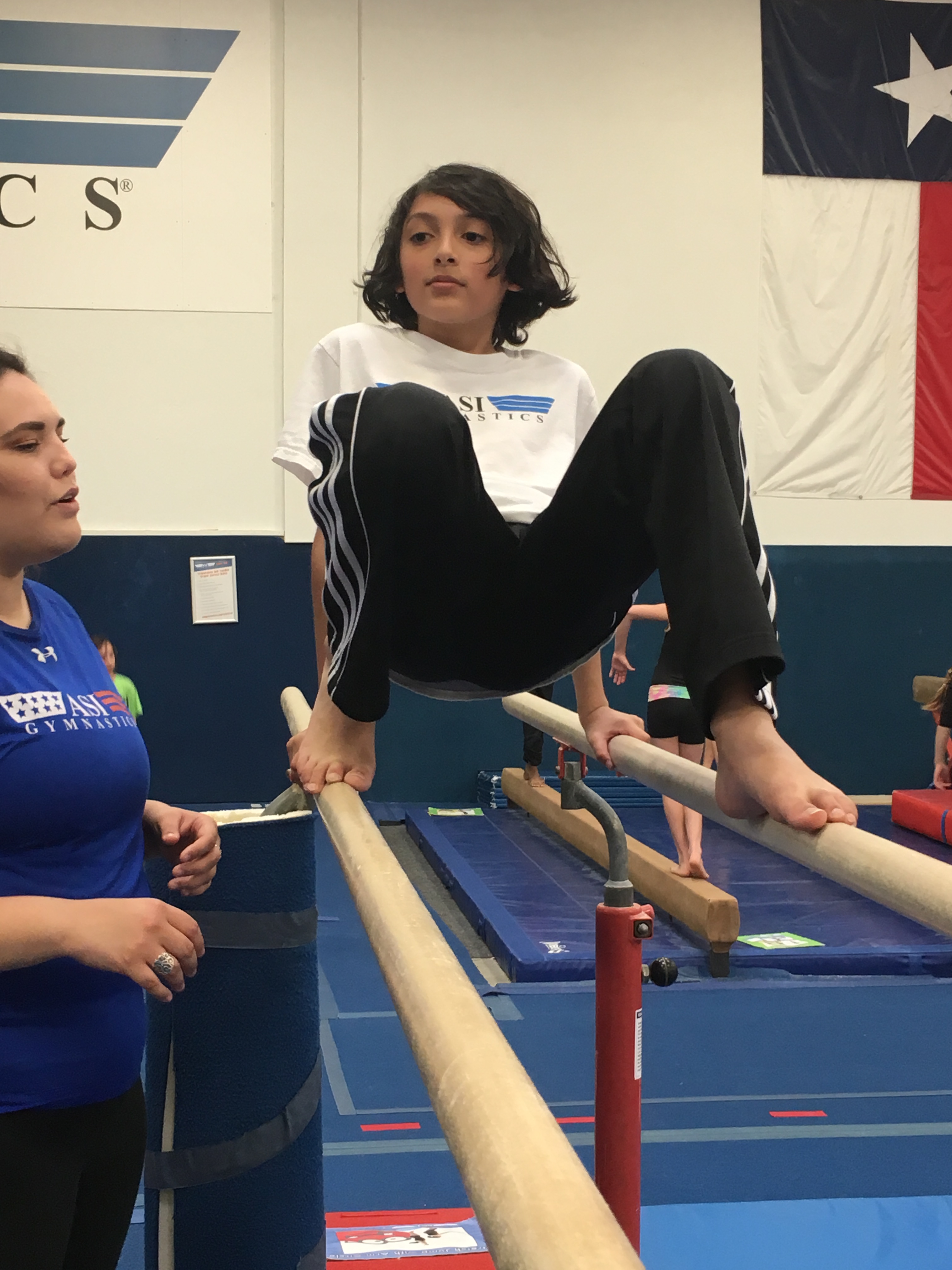 Lake Highlands
ASI Lake Highlands is proud to present Brenna as for the student spotlight this month! Brenna is in Coach Libby's Girls Gold class on Thursdays. She is 6 -years -old and works hard in her favorite event, floor! Brenna loves coming to ASI gymnastics because she meets new friends, has a fun time doing all her skills, and loves getting into practice. She also loves Coach Libby because she is always lending a helping hand. Outside of gymnastics, Brenna enjoys playing soccer. Brenna's parents think gymnastics has given her strength, confidence, and coordination for a great life. They also decided to come to ASI because they heard about the fantastic quality of the coaches we provide here. They have been attending classes here for about a year and a half and cannot wait to continue growing as a gymnast over time.​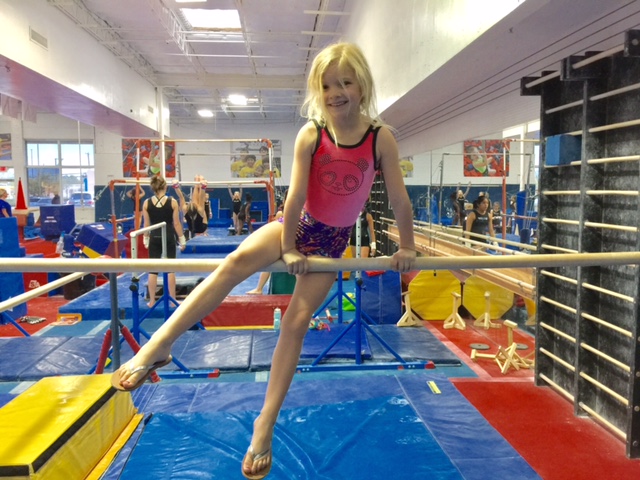 Mesquite
Sweet little Monroe at ASI Mesquite, brings lots of smiles, and laughs when she comes to Gymnastics every Tuesday night for Tiny Tots. Her cute and bubbly personality keeps everyone swooning over her especially, her Grandpa (Pop) when he comes along with Monroe's parents each week to class.
"Monroe loves to interact with all the kids. She enjoys everything from jumping on the trampoline to sliding into the foam pit," Monroe's parents said.
Monroe and her parents love Coach Leah because she is awesome and gives each of her students the time and attention they all deserve. Coach Leah loves having Monroe as a student, "Every Tuesday night, I cannot help but smile during her class. Monroe has the sweetest personality and truly brings me so much joy."
When it comes to the sport of Gymnastics Monroe's parents know she is gaining knowledge on how to stay active and socialize with other kids. She is working on following directions and listening. Monroe is so smart, and after coming to class eache  week, she has even memorized the order of the class.  We asked her parents Why ASI?
"ASI is a fun environment and well known that is great with toddlers. We look forward to many more years of growing in the gymnastic community."
Monroe we are so glad you are a member of ASI Mesquite, and can not wait to watch you grow and learn in Gymnastics.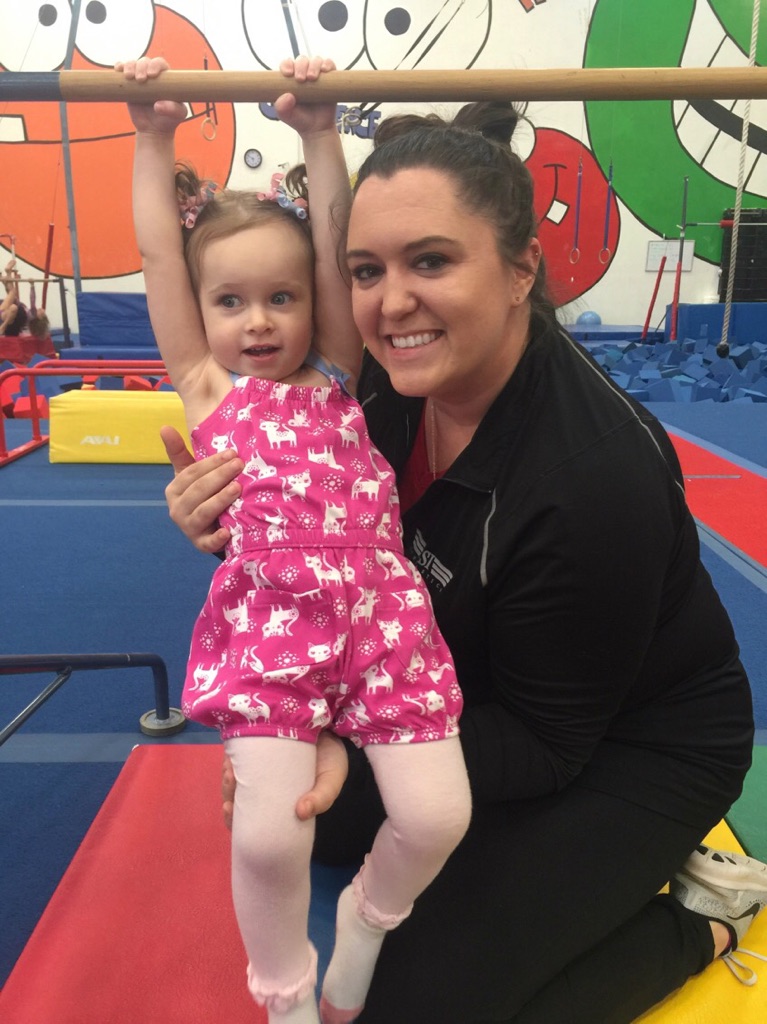 Plano West
Derek and Ellie are two twin Tiny Tots with lots of energy! They are 2- years-old in Coach Liz's Tiny Tots Level 2 class. Derek loves jumping into the pit and Ellie loves jumping on the trampoline. They love gymnastics because they like to run and jump. When they aren't at ASI showing off their jumps, they are enjoying quality time with their older brother playing soccer and baseball at home. We asked Derek and Ellie's parents how gymnastics is benefiting the kids and they said,
"We love gymnastics class because it helps develop fine motor skills and it helps teach our toddlers how to listen and follow directions. They have learned a tremendous amount since starting ASI and we love watching them get stronger and more confident week after week."
The coaches love having Derek and Ellie in the gym. As soon as they walk through the door they are greeted with coaches that look forward to seeing them each week. We are so happy their parents chose ASI for them. Their reasons for choosing us put a smile on our faces!
"ASI has a positive and upbeat staff, with coaches who clearly enjoy working with children. There are always lots of smiles and kind words being given to the students. They also offer convenient class times and reasonable prices."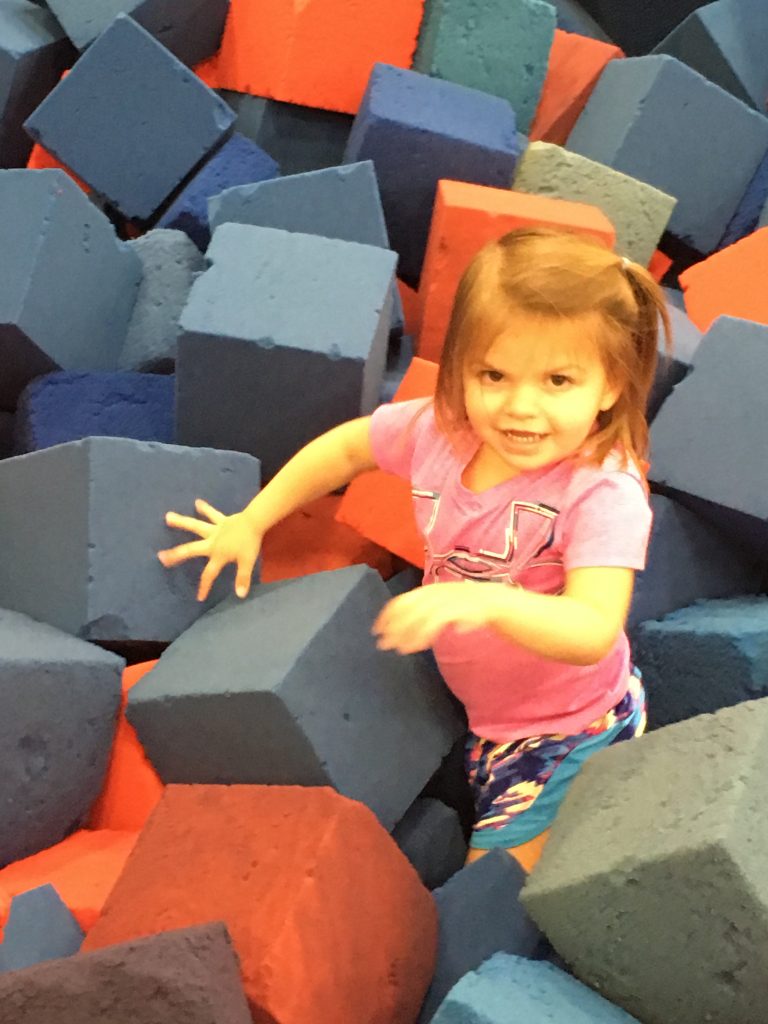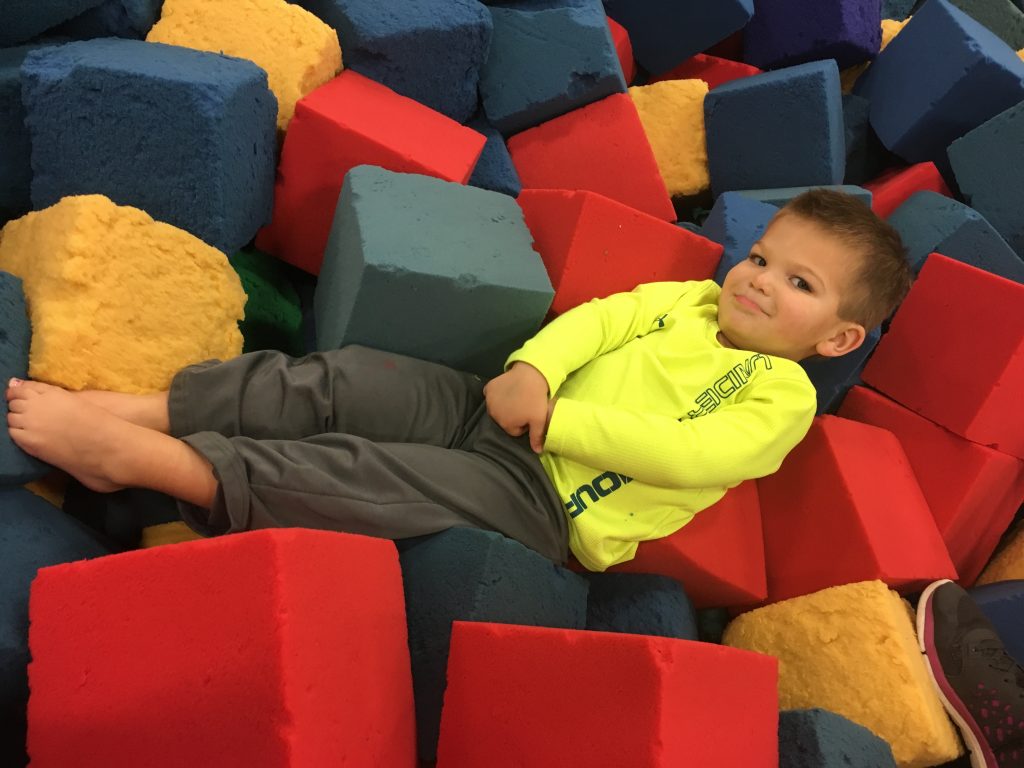 Rockwall
Makayla is one of Coach Summer's Bronze level girls. She has been a student here at ASI Rockwall for a little over a year now. Makayla loves Gymnastics because she thinks its fun and a good way to stretch her body!
Her family says they learned about ASI through attending a few of our birthday parties. Mom mentioned, "We had been to several birthday parties and I really loved the atmosphere and the coaches."
Makayla enjoys Coach Summer because she is really nice and encouraging when they mess up. Outside of Gymnastics, Makayla enjoys playing Soccer and Basketball. ASI Rockwall is extremely fortunate to have such a great athlete in our gym and we look forward to what the next year has for Makayla.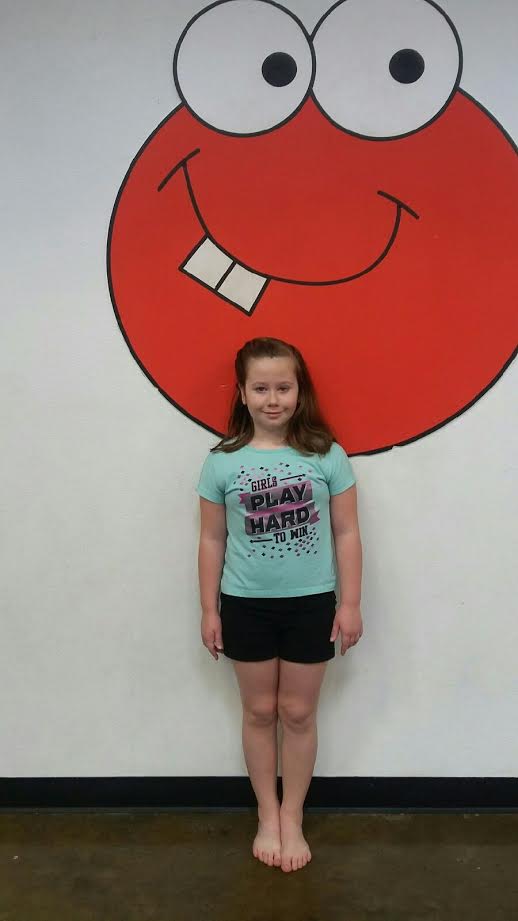 The Woodlands
Anna has been with ASI The Woodlands for six months and is in Girls Gymnastics with Coach Jemma.  Anna loves her coach because, she is super nice and teaches them new things like cartwheels. Anna's favorite events are the bars and the trampolines. Her  parents why like gymnastics because it helps her balance and coordination have improved and she has become more confident learning new skills. We are so happy to have Anna and her family at the gym with us!