Allen
ASI Allen is happy to have Katelyn for the Student Spotlight!  Katelyn has been coming to ASI Allen for the past seven years. Now at age 10, Katelyn is currently enrolled in our Girls program as well as Power Tumbling Silver with Coach Holland. Katelyn thinks Coach Holland is an awesome coach because he lets her learn at her own pace. Her favorite event is the trampoline. Outside of gymnastics, Katelyn also enjoys playing softball.
What she loves most about coming to gymnastics are the coaches and how the sport helps her gain confidence in her abilities. Her parents love the fact that we have awesome coaches and love watching her learn new skills and build relationships. Her family heard about ASI because they live close by. We are so happy that they joined and can't wait to see how for her gymnastics career takes her!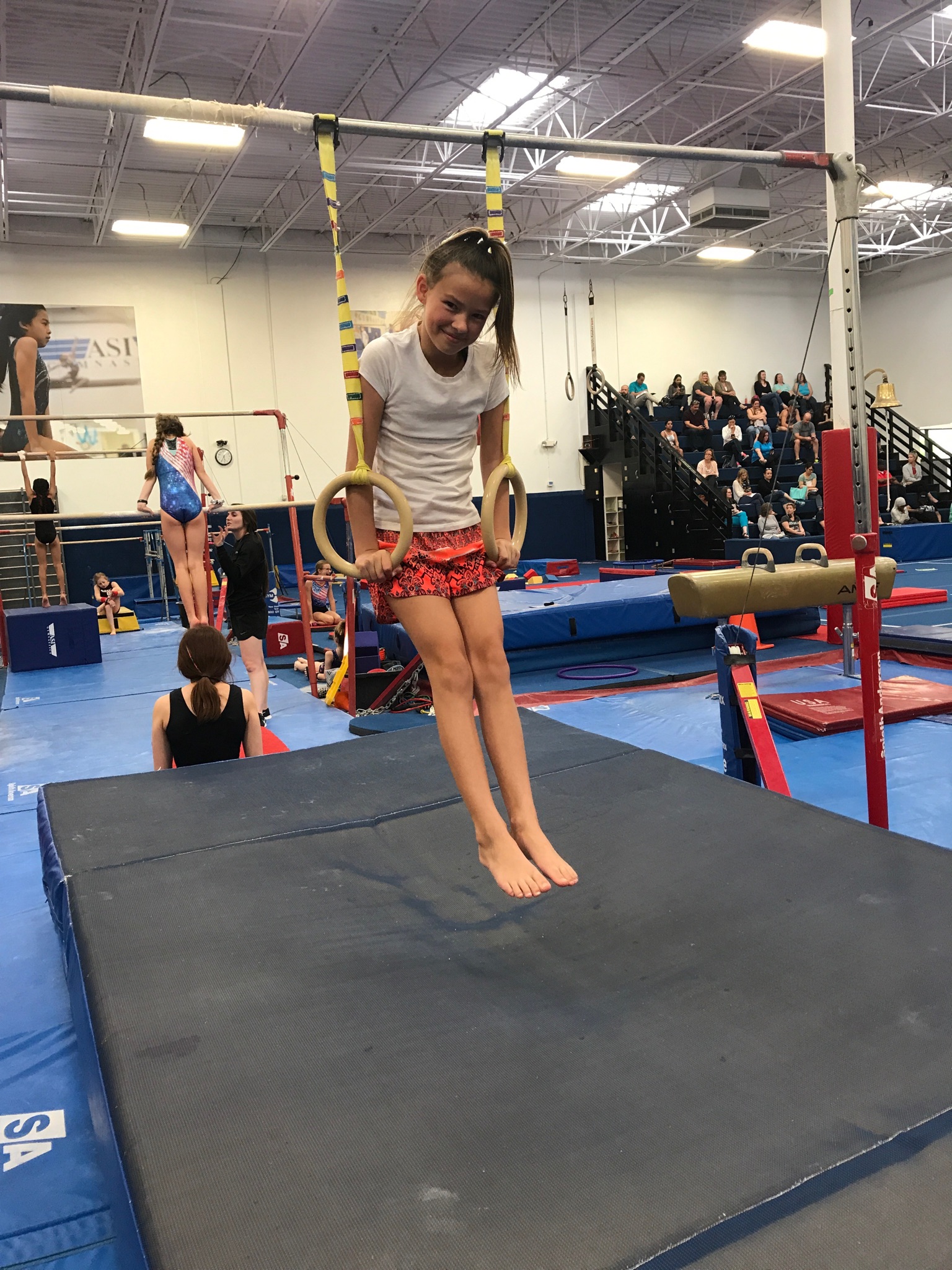 Arlington
Aiden and Brody  are brothers who love taking gymnastics classes here at ASI Arlington. They have been with us for six years! They are currently enrolled in our Power Tumbling program and our Boys Team Level 4. They're favorite activity to during during Power Tumbling is learning tricks on the trampolines. Coach James, Cruz, and Hani have been beneficial to them in Power Tumbling as they are patient with Aiden and Brody and help them learn their skills no matter how frustrating it can get.
They love being on Boys Team as they get to enjoy their class with their teammates and they get to work hard on their routines and improving their skills each week in group effort. Coach Alex and Jake have been beneficial to the boys in pushing them to improve their form so that when it's time for a Meet they are prepared to wow the crowd. Their favorite event would be the rings, because it is a great exercise that builds muscle and strength that will last a lifetime.
Being on the ASI Team helps these boys learn the challenges of working hard and develop a discipline that requires individual and group efforts. Brody and Aiden aren't just fans of gymnastics classes, though, they also enjoy going outdoors and playing baseball.
Aiden and Brody's mom said, "We love ASI because they maintain a fun and safe environment and they also offer a variety of classes and schedules that fit our busy schedules with our two boys."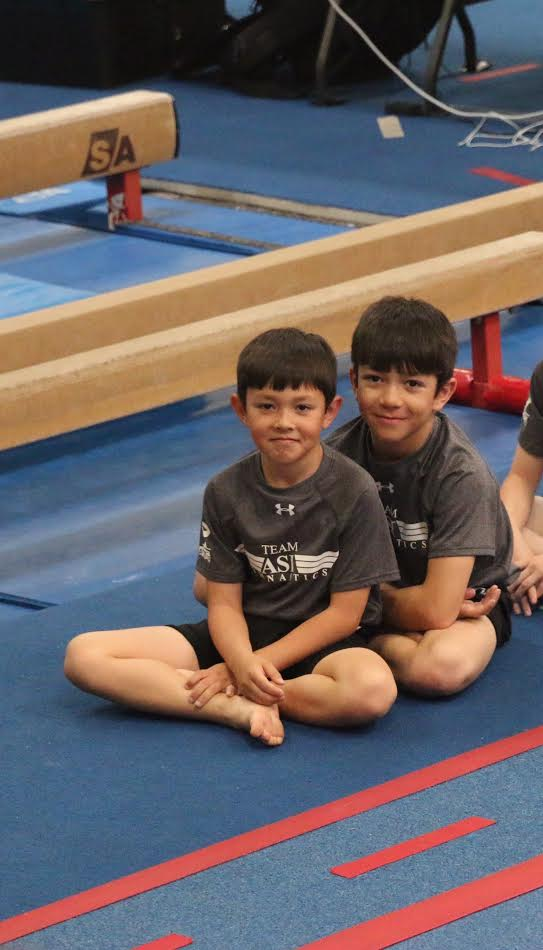 Firewheel
We are happy to announce Kacie as our student spotlight for the month of May. Kacie has been a student at our location for three years! Kacie is currently in coach Darians' Girls Silver class. Her favorite events are bars and beam. She also enjoys soccer, dancing and swimming. Kacie thinks Coach Darian is funny and loves how she helps her learn all her tricks so she can be in the Olympics.
Kacie started classes with us when she turned 3 but her family has been a part of ASI for many years, "I coached at ASI Allen for almost 10 years. I couldn't wait until Kacie was old enough to begin classes at ASI. When she finally started Kidz Gym, she was hooked. As a former coach and now a gym parent, I have always loved how ASI coaches balance teaching skills and proper technique with fun and relationships within each class. Our family has been through a lot the past year, and our ASI family has been there every step of the way. It's so fun for my daughter to be a part of the gym that I worked for for so long."
Kacie loves Gymnastics because she likes making new friends and making her muscles get stronger. She loves to do gymnastics and can't wait until Wednesday every week!
Thank you so much Witchert family for letting us be a part of your life. We can't wait to see what the future holds for Kacie.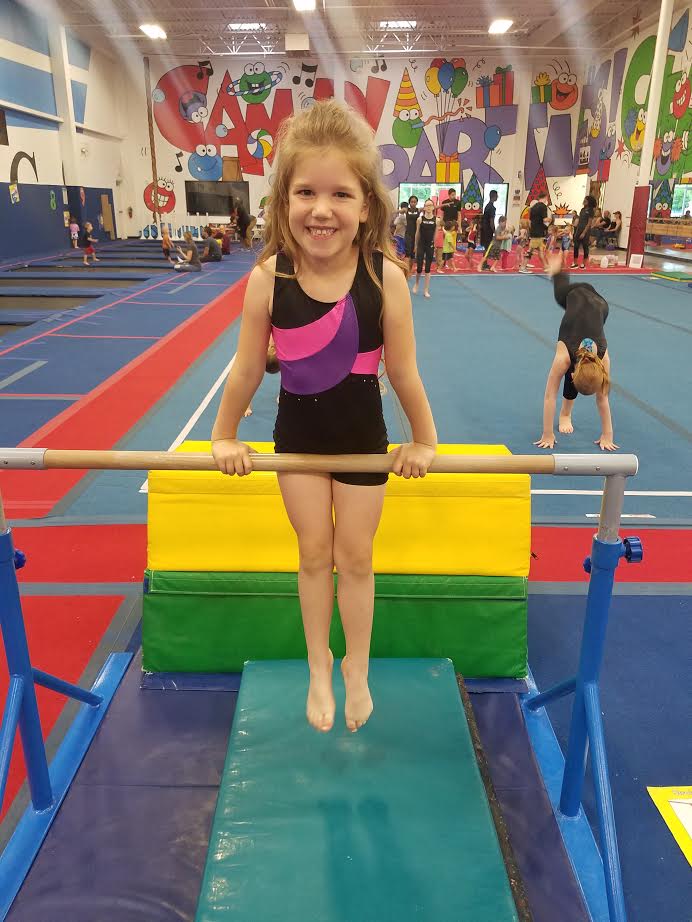 Keller
Little Aubrey  is in our Student Spotlight this month! At just 4-years-old, Aubrey is excelling in the Girls Silver program in Keller. She attends classes twice a week and is coached by Coach Taryn and Coach Kiersten. We love seeing Aubrey's smiling face and shining personality when she walks in the door. Her upbeat attitude and can't-be-stopped persona is the reason Aubrey is doing so well in our Silver program. She loves her coaches because they let her pick her stations. Her favorite event is bars!
 Aubrey has been attending classes and camps in Keller for almost two years. She started in our Kids Gym program and advanced quickly to Girls Silver. In addition to gymnastics, Aubrey enjoys soccer. Her parent's love gymnastics for Aubrey because she is learning so much knowledge about gymnastics and is really enjoying her time at classes. She has tons of energy and this definitely helps her get some of it out.
We love Aubrey's energy in Keller and everyone who interacts with her cannot help but smile at this sassy little gymnast. Her family has been an amazing help at our meets this season, and we can't wait to watch Aubrey compete herself one day soon!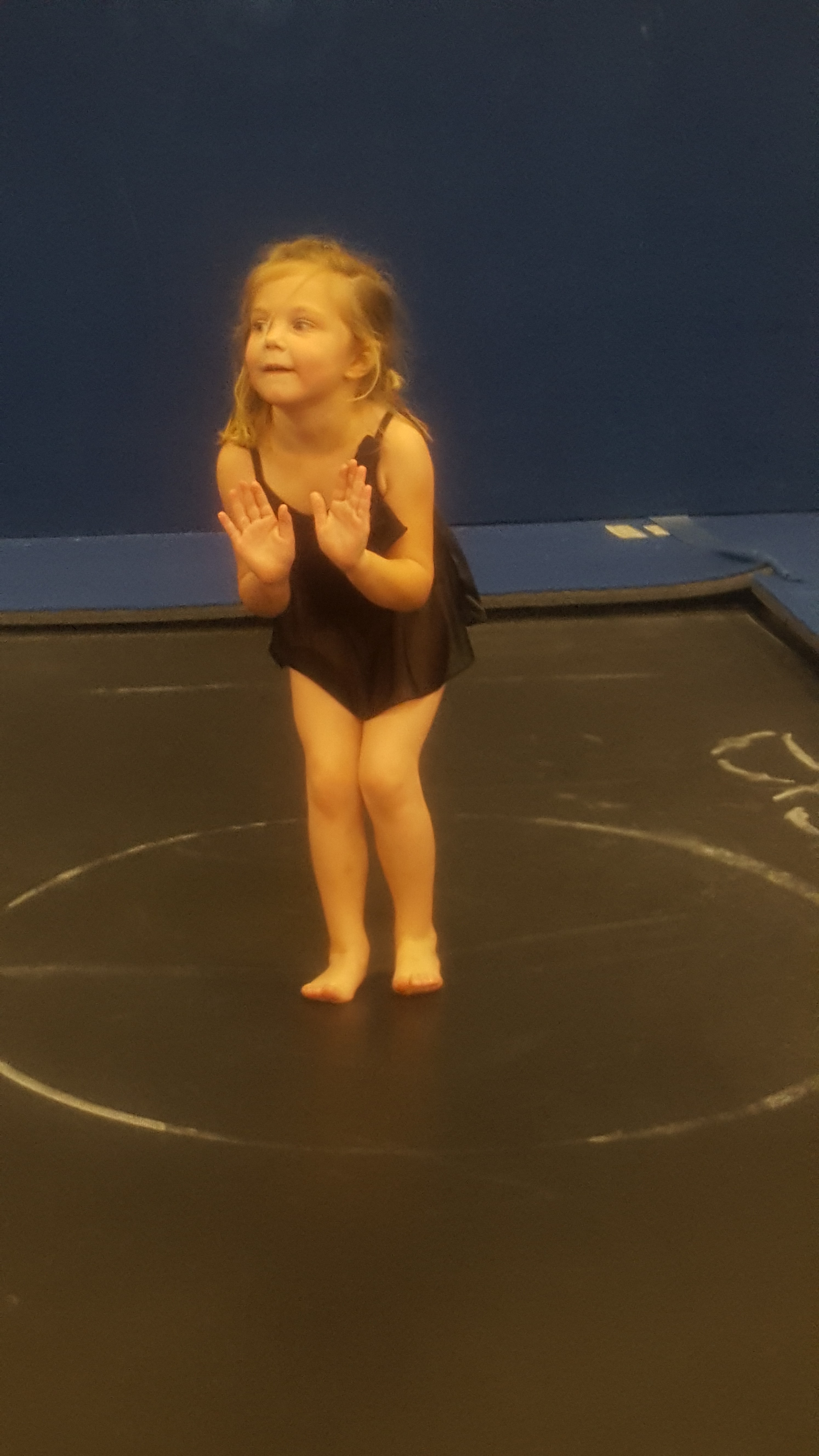 Lake Highlands
ASI Lake Highlands is happy to give the student spotlight this month to Stella! She is a happy 2-year-old in Tiny Tots with Coach Elise. She has been coming to ASI since she was 1-year-old and found out about our awesome gym through some of her friends who already attend here. Stella's favorite thing to do at ASI is to jump on the trampolines. Outside of Gymnastics, Stella loves to play soccer.
When asked why she loves coming to Gymnastics Stella's mother, Susie said, "She loves to jump and enjoys trying new things and having fun with her friends."
When asked how Stella is benefiting from Gymnastics Susie said, "Stella is learning to take turns, share and make new friends. She is small for her age, so this has been great for her to try and not be shy."
She has also said that as a parent, she choose ASI because it is fun and provides structure and they love Coach Elise. Susie also said she loves to see Stella grow in both her physical and social skills. We are so glad that Stella has been a part of our program here! ​
Stella thinks that Coach Elise is amazing and says that she is patient and gives all the children equal time to try out the skills. She also says that Coach Elise takes time to help her with a new skill she is trying!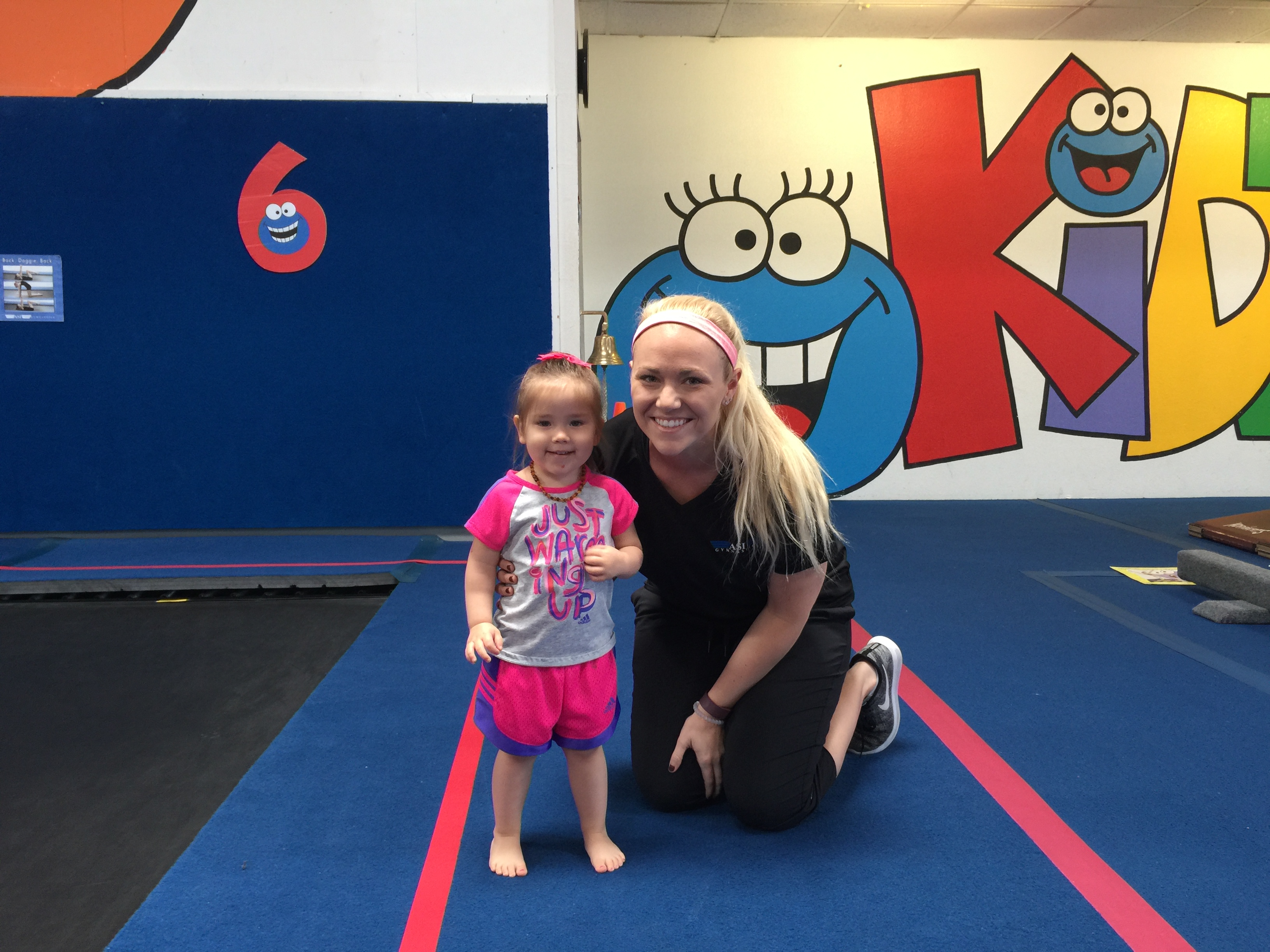 Mesquite
Sweet little 3-year-old Kassidy at ASI Mesquite, can make anyone smile with her silly personality and contagious giggles! Kassidy has been enrolled with ASI for almost a year now, and started in our Tiny Tots Program. Outside of Gymnastics she also loves to play Soccer! Kassidy's favorite event at Gymnastics is the bars, and according to Coach Bailey that is where she shows the most strength as well. Kassidy thinks Coach Bailey is the best in the whole wide world like her mommy.
Coach Bailey has had Kassidy since her days in Tiny Tots, and has formed an amazing bond with Kassidy. "Kassidy is such a sweet little girl, and even at her young age, she is working so hard in class and her progress in the year she has been enrolled is amazing. I feel very blessed to have Kassidy as a student!"
Kassidy's mom says she is benefiting from Gymnastics by learning new techniques and understanding the basics of gymnastics at an early age. With Kassidy being such a fast learner, we know the fundamentals she is learning at age 3 is going to help her so much as she gets older. Her Parents chose ASI because they love the company and how much their child is growing. Kassidy, we cannot wait to see all that you achieve in the sport of Gymnastics!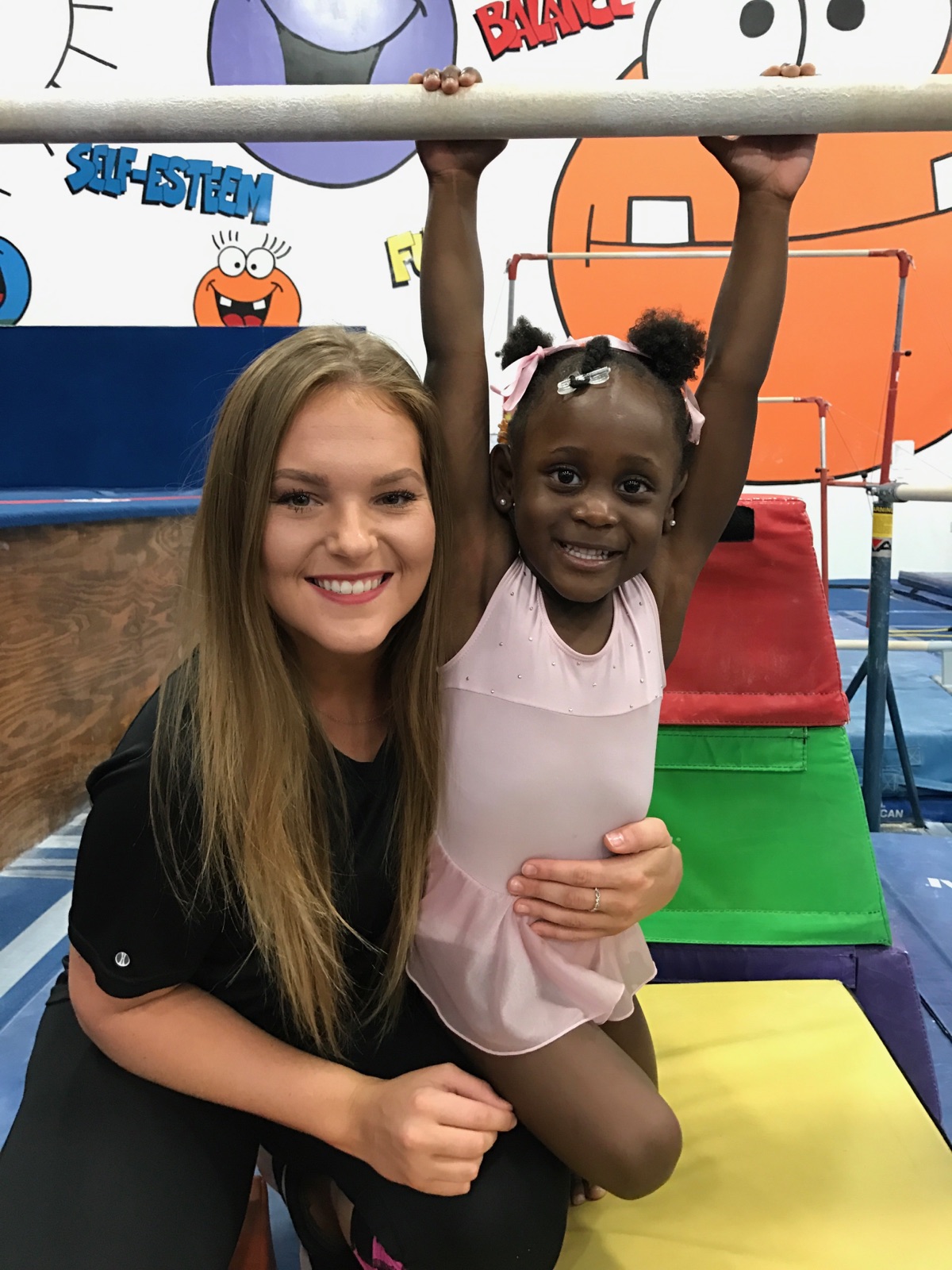 Plano West
Jin is one of our very energetic Kidz Gym Level 2 students. He is 3-years-old and his favorite event is the trampoline. Jin loves Gymnastics because he really enjoys to be challenged. The attention he gets from the ladies in the class is also a motivator for him. Jin is super flexible and loves doing push ups. Jin loves Coach Joanne because she keeps him challenged the entire class time. Coach Joanne helps Jin stay focused with this his class.
Jin enjoys staying active at home by throwing the baseball around with his older brother and riding his bike. Jin's parents feel gymnastics is benefiting him by keeping him challenged and giving him a safe place where he can channel his energy. The family chose ASI because of our flexible schedule and online payment options. They have also enjoyed the coaching that they have experienced this past year with us. We love having Jin's energy at the gym.