Allen
This month's Coaches Corner represents Coach Ryan! He has been a very positive, energetic and outgoing member of ASI for a little over a year now. Coach Ryan carries a very lively background when it comes to surrounding himself with children. Not only did he work at our Youth Fitness Program, he also worked at American Ninja Warrior where he trained calisthenics. After he landed at an indoor obstacle gym for kids, he quickly found his passion for coaching! He is one of the very few coaches who continues to teach a variety of gymnastics activities such as boys gymnastics, power tumbling, birthday parties, after school program, open gym, camp, and parent's night out! Ryan coaches all the way from bronze to advanced gold levels here at ASI Allen. As a passionate and cheerful coach, Ryan really brightens up the gym!
Ryan can do much more than just gymnastics as he continues to impress everyone with his parkour, ninja, rock climbing, circus and weight lifting skills. He stays very fit through American Ninja Warrior and has always been an avid tree climber and a creek swimmer. Ryan also loves to read books such as Dungeons and Dragons. His favorite event to coach is rings. Inspire, correct and celebrate are three words that describe Coach Ryan's coaching style. Ryan believes gymnastics "teaches kids to be confident in their own skin, giving them coordination, body awareness and fundamental skills for life!" His good friend Anna Claire Price came to him with an opportunity to do more coaching and he jumped right in! We are very lucky that he did and can't wait to see what this year brings as he takes on Boys Team!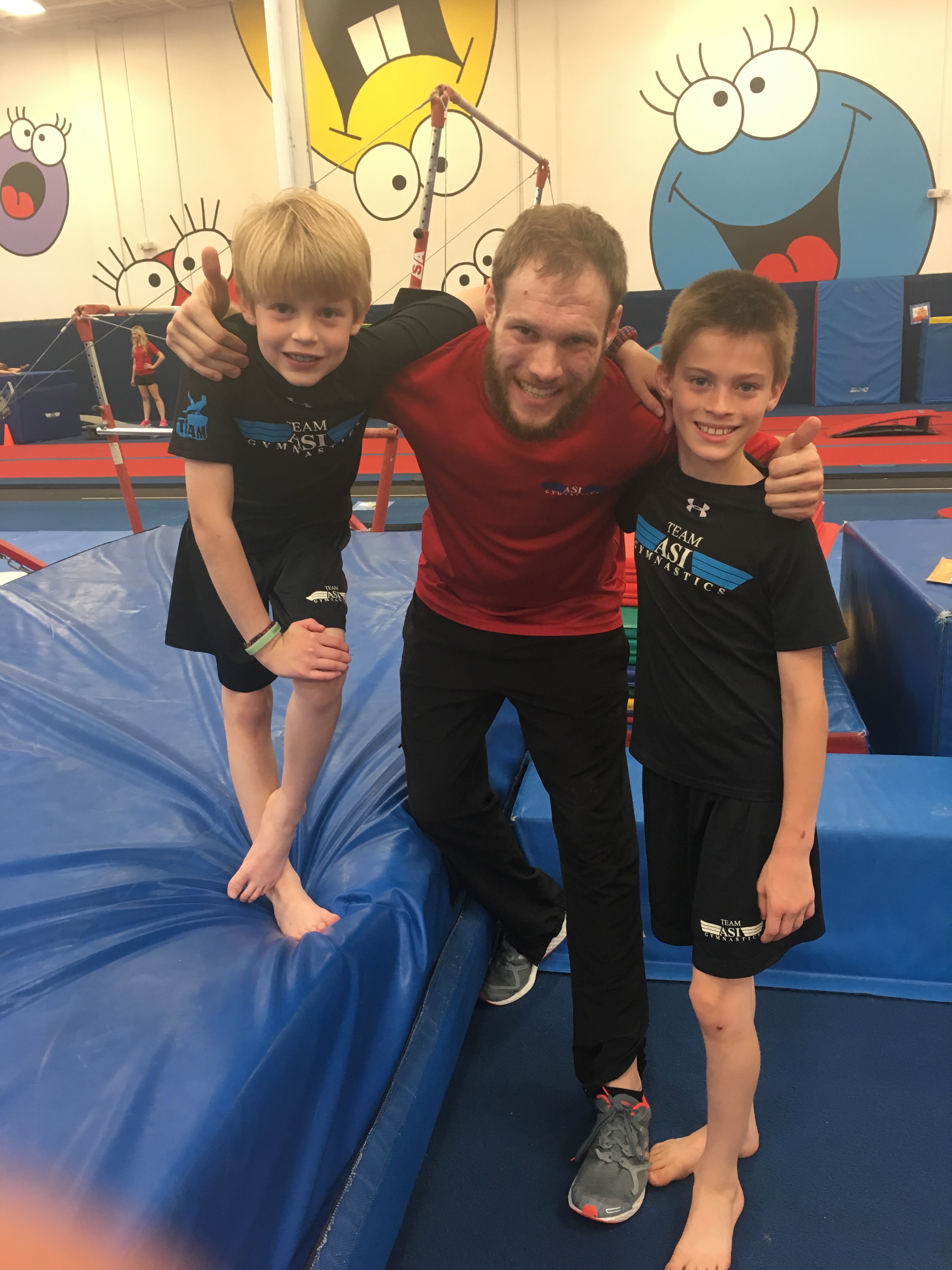 Arlington
Coach Cruz joined us at ASI five years ago and he has been on asset to our staff. Cruz came to us after a friend referred him to us and we are so lucky to have him. He graduated from Juan Seguin High school to just recently getting his associates at Tarrant Community College. He coaches in our Girls Rec, Boys Rec, Power Tumbling, Home school gymnastics, Kidz Gym, and Tiny Tots. His favorite events to coach at ASI are the rings and the trampolines. Not only that he is very involved with our fun products like Birthday Parties, PNO, Open Gym, Camp and Field Trips. Cruz loves being so involved with so many programs that we offer here because he truly enjoys working with different kids, and helping them achieve the goals the have set for gymnastics. Not only does Coach Cruz work here with kids he is involved in his church's Youth ministry and he feels that ASI and the church have helped him grow to become better with children.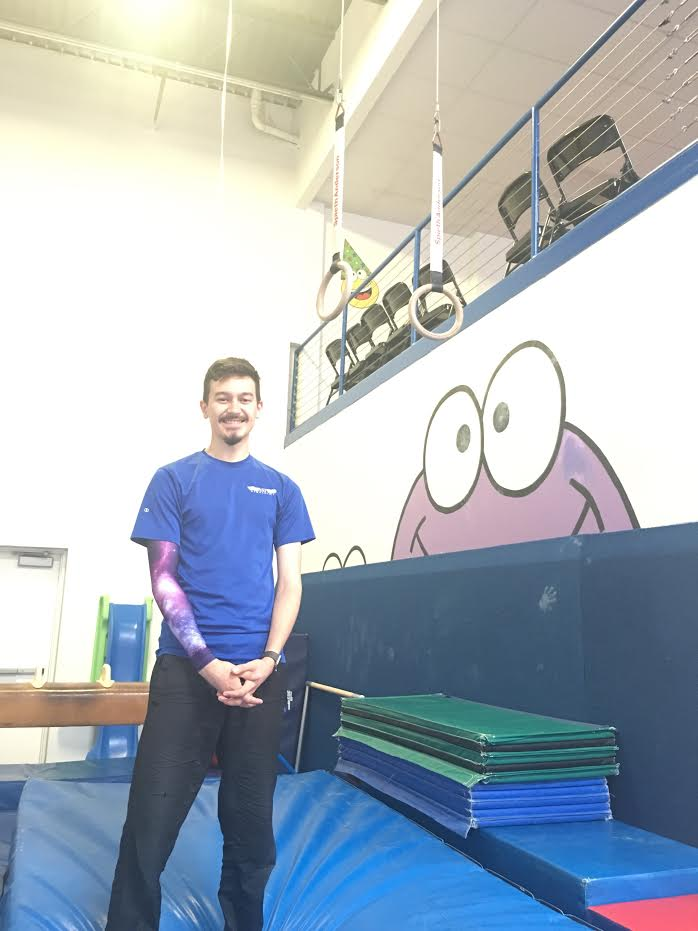 Firewheel
Coach Manny has been with ASI for about two years now. Manny's favorite event to coach is Open gym. He also enjoys working Parent Night Outs and Birthday Parties and Camps. Coach Manny is loved by so many students and staff!
Manny played football,baseball and soccer growing up. He continues to believe that Gymnastics is great for children because it helps build confidence in learning new things and building trust with others as well. Manny also works with his church during camps and for vacations bible school.
We are so lucky to have Manny on our staff here at the Firewheel location.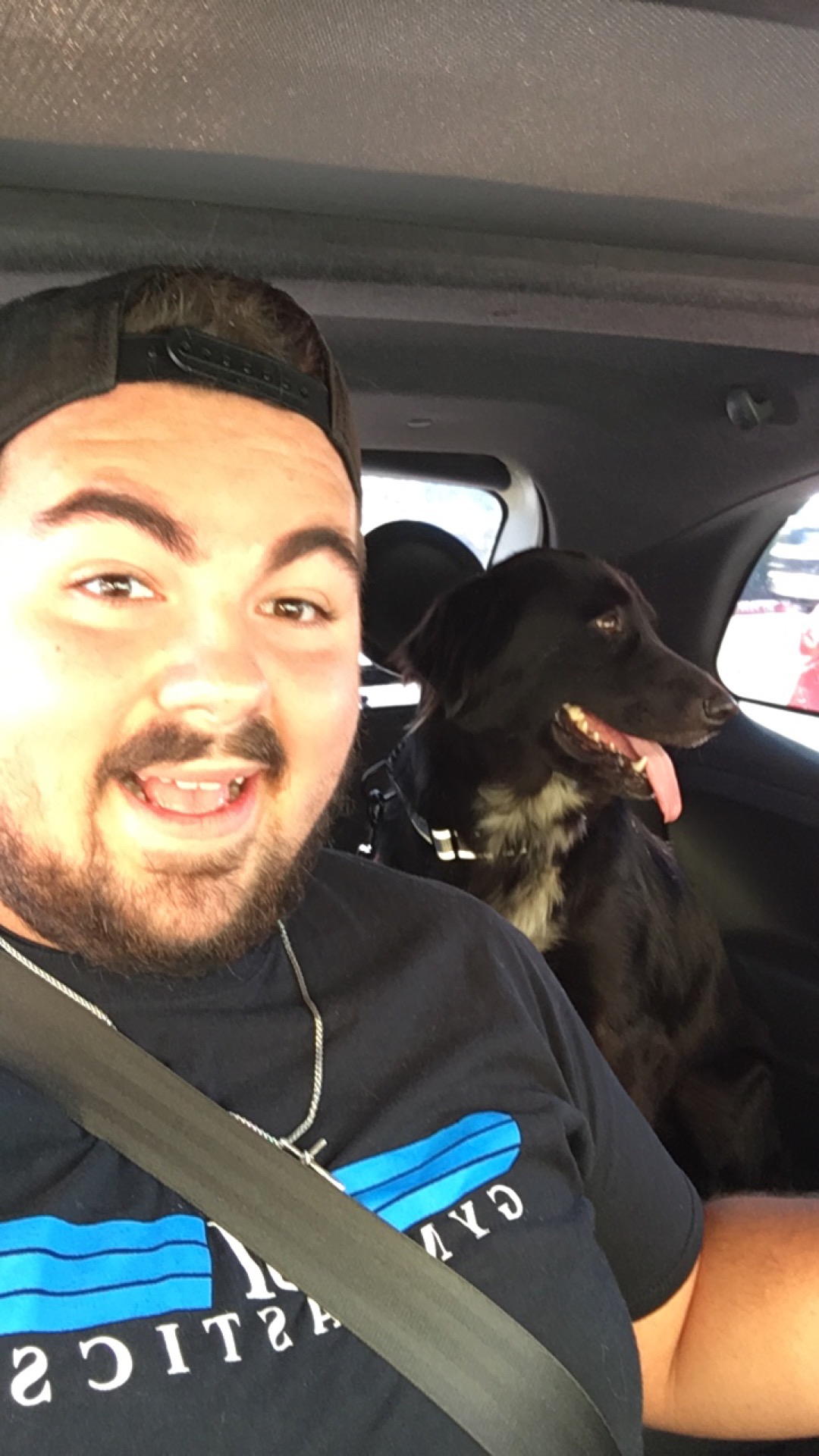 Keller
At just 18-years-old, Coach Lynnsey is a relatively new coach in Keller and has coached here for nearly one year. However, her experience at ASI and with the sport of gymnastics goes way back! Lynnsey was apart of our ASI Keller gymnastics team for 4 years. Though she retired as a Level 7 gymnast, Coach Lynnsey has kept busy in many other activities, such as ballet, tap and volleyball. She is a senior at Fossil Ridge High School, where she is active on the color guard and marching band.
Coach Lynnsey has a passion for the sport of gymnastics because "it helps the kids develop balance and coordination early on and it helps them learn to work with other children. It also teaches them goal-setting and discipline through hard work". Lynnsey coaches all levels of girls gymnastics from bronze to advanced gold, and she coaches boys bronze gymnastics as well. Her favorite event to coach is bars. Lynnsey's coaching style is fun, safe and diverse. She remembers how much fun gymnastics is but works hard to keep her students safe. She is great at adapting her coaching style to meet her student's different learning styles, which helps all of her athletes succeed. Lynnsey loves coaching at ASI because she gets to help spread her love for the sport. She also loves working with her fellow staff, and says they help make work fun. We love having Lynnsey back in the gym as a coach, and have loved watching her grow and develop as a skilled coach. As she gets ready to graduate from high school, we cannot wait to see what the future holds for our awesome little Coach Lynnsey!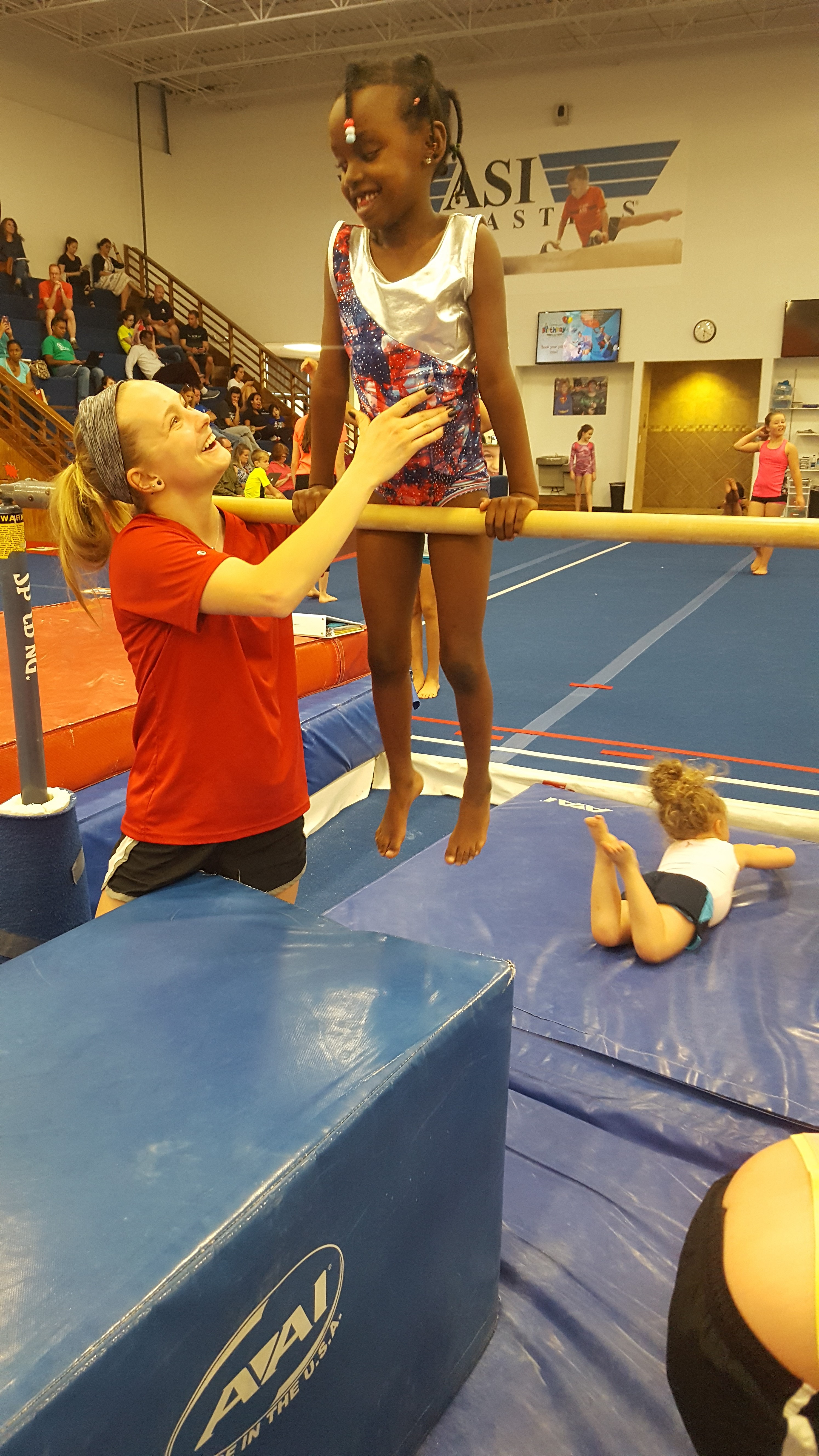 Lake Highlands
ASI Lake Highlands is proud to award this months coaches corner to Lani! Coach Lani has been with ASI for the last four years and teaches a variety of classes from Kidz Gym, Girls Gymnastics to now moving into Girls Team Level 1! As well as being a full time coach here Lani also does all of the fun products we offer. One awesome fact about her is that as a kid she was on Level 1 team here at ASI and then moved on to doing dance, which lead throughout her time in high school. Before coming to ASI Lani babysat and worked in peer helpers which mentored elementary school aged children. When asked about her coaching style Lani said it was, "fun, creative and energetic". She also said gymnastics is great for kids because it has the perfect balance of structure and fun. Lani loves the people she works with and that they all make work feel less like work and more fun and encouraging environment. ​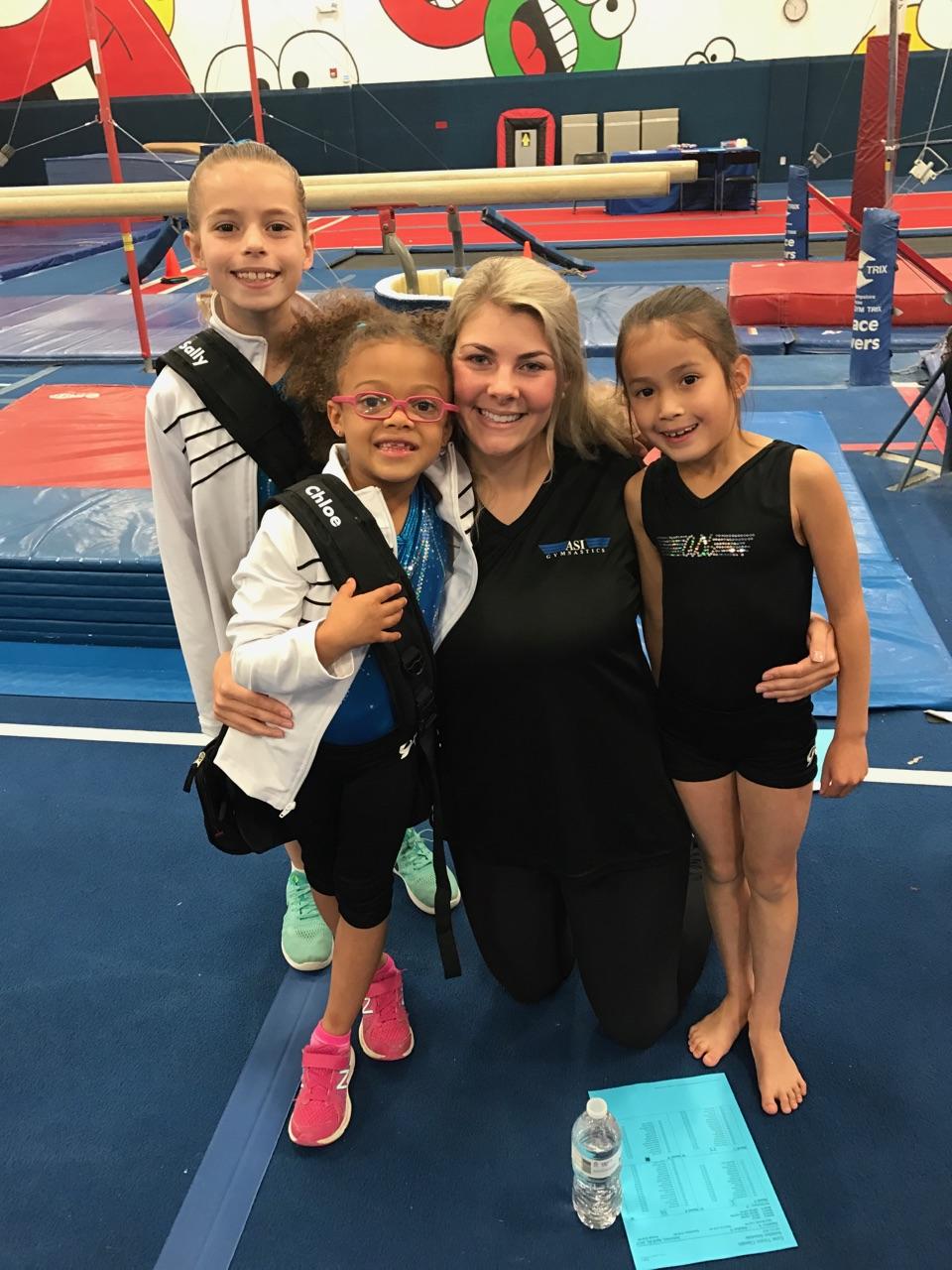 Mesquite
Alexis has been a coach in Mesquite for a little over seven months.  However her extensive Gymnastics background, dependability, and hard work ethic has made her a huge asset for us in Mesquite. Alexis grew up in the world of Gymnastics, competing for 9 years, and even coming to ASI part of that time. Alexis got all the way up to Level Seven, with her favorite events being floor and beam.  Alexis believes Gymnastics is great for kids because, "I think what makes gymnastics so great is the fact that they are doing something with such a wide variety of events. There is something everyone will like and fall in love with. I love being able to coach something that I was once involved in and still very passionate about!"
Her strong background in the sport has helped develop her into a truly amazing coach. She is even taking on a Level two team this year. We are confident that with her gymnastics knowledge, and determination will make a big impact on our Team Program in Mesquite.
When it comes to working with kids Alexis's upbeat, outgoing personality clicks almost instantly with every child she works with. Alexis loves getting to coach, "It's super rewarding to watch the kids that you have had all the way from bronze excel. Building trusting relationships with these kids really makes me love what I do. All of my kids always come in telling me about their day and it makes me feel like they truly want to be here and it's not just something their parents are making them do."
Alexis, we are so glad your coaching experience thus far has been such an positive impact for you. Your have all the qualities to really grow, and expand in the sport of Gymnastics. Lucky for us you get to do it at ASI.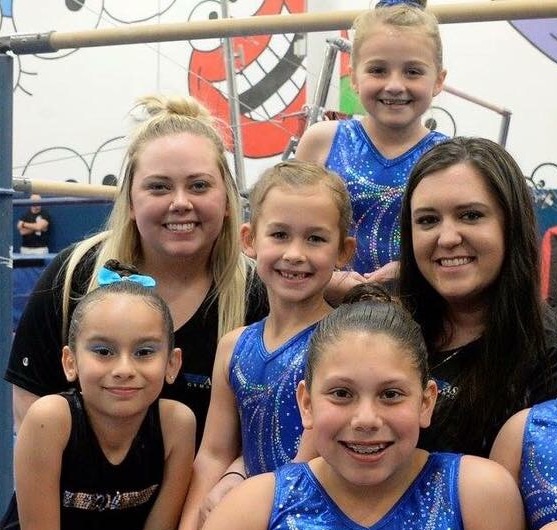 Plano West
Plano West was super lucky to have Damian transfer to our location. Damian is our Power Tumbling product supervisor. When he is training and coaching you can clearly see that he has a passion for the program. Damian currently coaches Girls Gymnastics, Boys Gymnastics, Power Tumbling, assists Girls Team, and works different fun products.
Damian attended Sherman High School and Southeastern Oklahoma State University. He has worked with kids since the age of 8! He started by babysitting triplets and since then has always wanted to work with kids. He has coached almost every sport growing up. He would always help the younger athletes in the sports that he played or coached. He began playing sports as soon as he could run! Damian played football, basketball, tennis, track, baseball, and rugby. He actually got a full ride to SOSU for playing tennis! Damian is still staying fit by regularly going to the gym, playing football, basketball, tag with his friends, and some crazy hide and go seek games! He is also a big believer in healthy eating.
We asked Damian why he thinks gymnastics is so great for kids and his answer was;
"Gymnastics helps kids with their motor skills and helps them build a strong core. These benefits help any child with any other activity they wish to participate in. Gymnastics is the best athletic training for the body at any age!"
Coach Damian's coaching style is crazy, energetic, and technical. His students are always having fun, joking around, and working hard. Damian feels like coaching is "the Bee's Knees dot com!"