ALLEN
Coach Holland has been a very energetic, humorous, and outgoing member of ASI for the past three and a half years. His lively and social personality really brightens up the gym every time he walks through the doors! Holland coaches a variety of gymnastics and power tumbling classes as well as putting the "fun" in our fun products such as birthday parties and open gym. Holland stays fit through parkour and martial arts tricking. After seeing the film Casino Royale, he began to get into the world of parkour and have been a practitioner for the past eight years. With all his experience, we are hoping to bring a parkour class to ASI Allen really soon.
Coach
Holland carries a very diverse background when it comes to surrounding himself with children and athletics. Before
coaching
at ASI, he worked as a camp lifeguard, a high ropes instructor, and was an archery instructor. Holland was also involved at Camp Kesem where he encouraged kids who were battling or had a relative who was battling cancer. As a kid,
coach
Holland really liked Power Rangers and Ninjas. He would always pretend to be a ninja power ranger with his brother and would even dress up as a ninja every Halloween! Such interest led him to join karate in middle school which in turn gained him a spot on the varsity wrestling team at Klein Forest High School.
Coach
Holland describes his
coaching
style as "encouraging, loud and supercalifragilisticexpialidoc
ious!" He believes that gymnastics "helps kids gain confidence in themselves and help them learn not to give up in life when facing a problem".
Coach
Holland finds
coaching
a rewarding experience because he "gets to be a kid again and help them learn and overcome fear"s. We are very lucky to have him at ASI and can't wait to see what this year brings as he takes on the level 2 & 3 girls teams this year!

FIREWHEEL
Coach Megan has been with ASI Firewheel for about a year. She currently coaches Girls Gymnastics, Power Tumbling and Kidz Gym classes. She believes gymnastics is great for kids because" it allows them to make and accomplish goals, and feel proud of themselves. It also lets them make new friends and be part of a fun, hardworking environment."
What Megan loves most about coaching at ASI is "when a student who has been working super hard gets a new skill. It is so fun to celebrate with them and encourage them to keep improving. I also love getting to know all the kids and forming connections with them. "Coach Megan is currently attending Collin County College. She has always strived to stay active, she played competitive soccer since she was age six. She describes gymnastics as entertaining, exciting, uplifting, challenging and fun.
Thank you, Coach Megan! Firewheel is so happy and grateful to have you!

KELLER
Coach Paige has worked at ASI for five years now and is one of our favorite fun products coaches! In fact ASI, was her very first job at the age of 16. Paige is finishing up her last year at Texas A&M University, so we only have her part of the year, but everyone is always thrilled to see her when she walks back through the doors!
Not only is Paige a
coach
, but she began taking gymnastics herself at the age of 2 and continued through the age of 12. After leaving the sport of gymnastics, Paige ran track in middle school and in high school. However, she has always loved gymnastics and felt that it would be the perfect way to interact with children. Her brother would attend Open Gym here in Keller, so she knew it would be a great fit for her. Paige has been an amazing camp
coach
, GAS
coach
and Open Gym and Parent's Night Out Supervisor. She is safe, fun, and extremely knowledgeable. She has a wonderful relationship with the kids, and they are always so excited to come in and see her working.
Coach
Paige loves working at ASI because "I can help the kids have fun while making a difference in their lives and teach them gymnastics. I enjoy coming to work every day because I can see all of our kid's smiling faces. I feel very lucky to be a
coach
at ASI Keller as the staff is always so friendly and I am always welcomed back at the end of each semester in a great manner!". We feel equally lucky to have such a wonderful
coach
in
Coach
Paige. Not only is she an amazing
coach
for our students, but she's a great mentor for our new camp staff. Her leadership helps them learn how to
coach
safely and positively, while showing each and every child patience, love and understanding.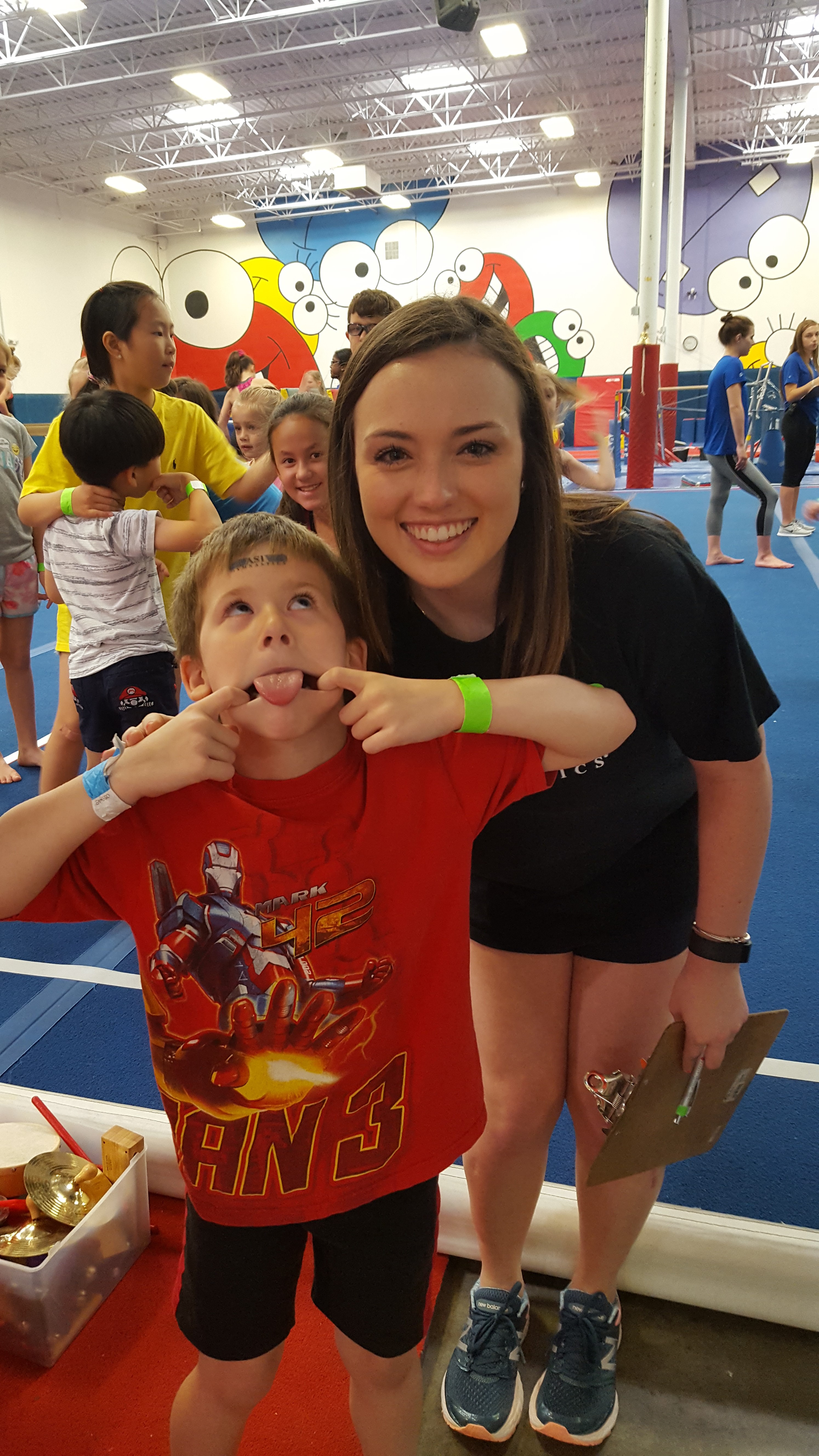 MESQUITE
Jon-Marc in Mesquite or as we call him Coach Jon, always manages to keep up the energy throughout the gym when his is working! Jon has been with ASI for a little over 6 months, and currently coaches Boys and Girls Gymnastics along with Fun Products. His favorite product to work is without a doubt Parents Night Out! Jon love the fun atmosphere that comes along with PNO. Getting to dress up, act silly, and have fun with the kids as your job, what could possibly be better than that!
Gymnastics is important for every child's growth according to Jon, "Gymnastics gives them a chance to develop social skills that will continue help them throughout their lives. Developing skills that will not only benefit them in school and of course gymnastics, but in the real world." Jon's favorite part about being a Coach at ASI is, "Getting to help kids learn as well as being given the chance to make an impact in a child's life daily."
ASI Mesquite is very lucky to have such a fun and outgoing coach in the gym. Jon has a way of making anything fun and exciting, and that has truly impacted the atmosphere in the gym so much!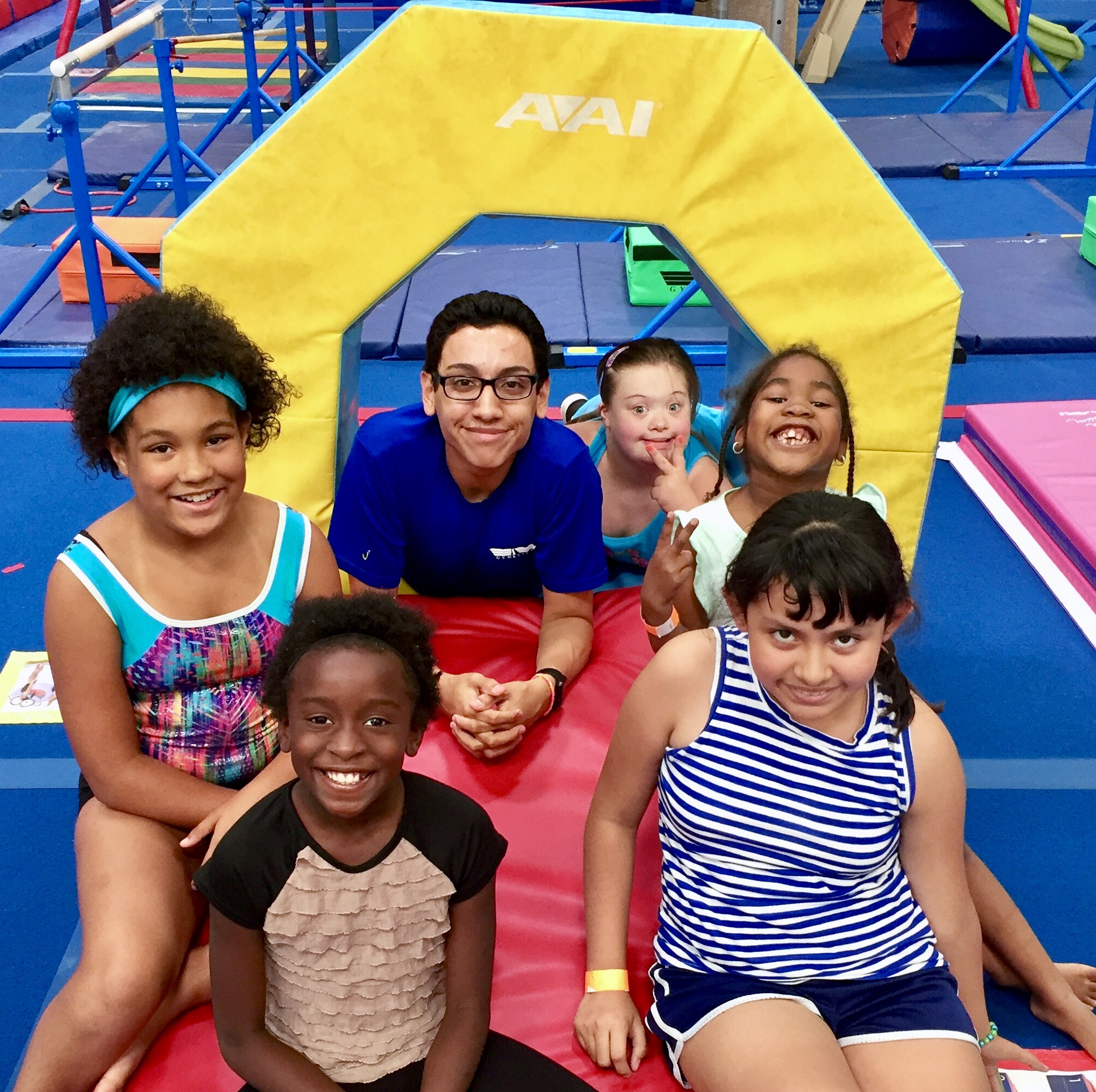 PLANO WEST
Coach

Anabel
is 20-years-old. She has worked at ASI for two years and has formed some awesome friendships at ASI Plano West. She
coaches
Girls class, Power Tumbling, Parties, Open Gyms, and Parent's Night Outs. She attended Hebron High School and is now studying at Collin College. She has always loved working with kids.
Coach
Anabel was a cheerleader in high school and helped
coach
the cheer clinics with her team for kids K-5th grade. She was also very involved in her community by volunteering for her church's Vacation Bible School.
Coach
Anabel was a gymnast at a young age and then moved into competitive cheer leading in the 4th grade until junior year of high school.  Anabel is a phenomenal
coach
in all levels and events but she does have a favorite; power tumbling is something she is really passionate about and loves
coaching
. ASI Plano West is luccky to have a
coach
that is fun, encouraging, and consistent as she is. We asked Anabel why gymnastics is great for kids and she said,
"It helps kids learn at a young age what hard work and discipline is. And at the same time they learn so much and continue to advance as a gymnast. IT helps kids with their motor skills and it also can help with their interaction with other kids their age."
We also asked her what she loves most about
coaching
:
"What I love most are my kiddos in my classes. They bring me so much joy everyday, and always put a smile on my face no matter what mood I'm in. My absolute favorite is when one of my kids gets a skill they've been working hard for, and the way they smile and jump for joy always reminds me why I love what I do."
ASI Plano West is so lucky to have a passionate and caring
coach
like Anabel on our team.