Allen
Our seven-year old Jillian has been a part of ASI for an entire year now! Due to her hard work and dedication, she has already been promoted to Girl's Silver with Coach Macie! Jillian loves coming to ASI because gymnastics makes her stronger and she just loves to flip around. Her favorite event is bars. She thinks her coach is awesome because she helps her to be a better gymnast. Along with being active in gymnastics, Jillian also loves water skiing!
Jillian's mom believes her daughter is gaining more confidence and growing stronger by learning gymnastics. Her mom also said that Jillian has tried other sports, but her face really lights up when she gets to the gym. Her parents mention that ASI is a great gym that is "fun and builds well on her skills". They chose ASI because "the coaches and staff are very friendly and helpful". Amazingly Jillian's family heard about ASI as they glanced across the street while driving. We are so lucky that they stopped by and we can not wait to see what the future holds for Jillian.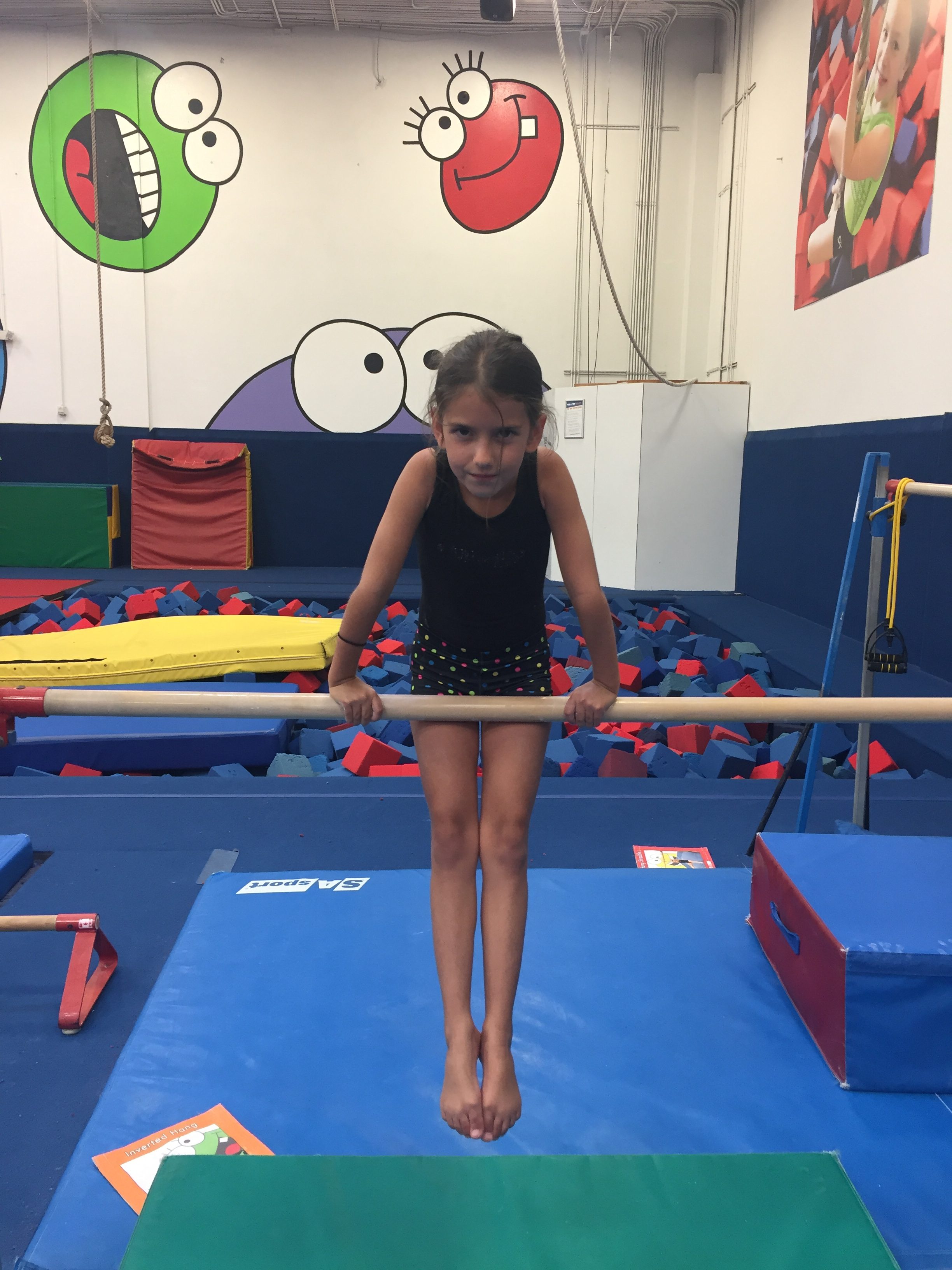 Arlington
Tyeshon is one of our amazing boys part of our Boys Gymnastics Gymmie Kid program. Tyeshon is a lovable 13-year -old boy who loves going to class with Coach James and his classmates. His favorite event in Boys Gymnastics are the parallel bars, he loves to run, jump, do the vault, jump on the trampoline and hang out with all his friends. He truly loves being in Coach James's class as he not only makes him laugh but he also helps him do his cartwheels which is the hardest skill for him to do. Tyeshon doesn't just love Gymnastics, he also loves to go bowling! Tyeshon has been with us for 5 years and his parents couldn't be more proud of him. They say that Tyeshon has truly become so much more outgoing, burns off a lot of energy and has built a lot of upper body strength while here at ASI Arlington.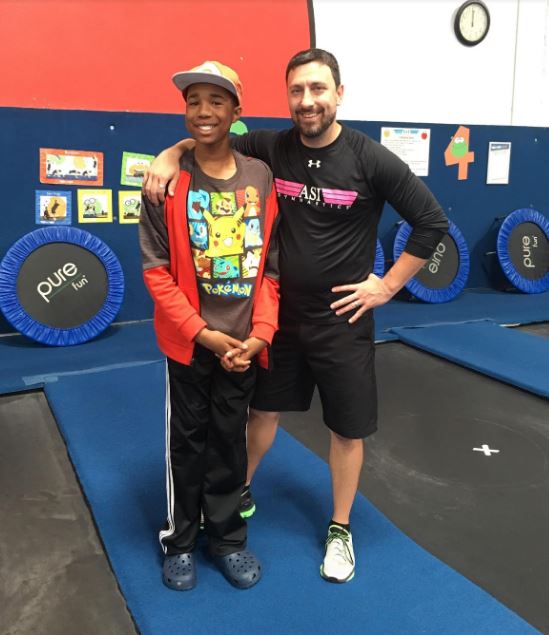 Firewheel
Firehweel's 
student
spotlight
 for the month of August is
Liam
! Liam began in our Tiny Tots Level 2 class with Coach Jasmine last Fall, but has just recently been promoted to Kidz Gym Level 1 and is now in Coach Michele's class. He still enjoys seeing Coach Jasmine on Tuesday mornings because she is very, very nice and is always smiling when he comes in. Even though Liam just began classes with Coach Michele, he loves how awesome she is and that she helps him learn new and challenging skills!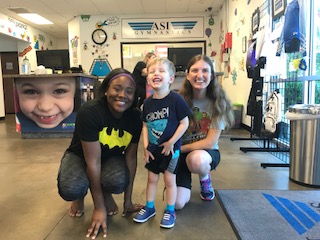 Liam loves coming to ASI Gymnastics because it has allowed him to grow both physically and socially! He has not only grown more confident in himself, but in his abilities and is always willing to try new things. S
ince starting classes, Liam has become stronger and is learning to follow directions. His favorite event is the trampoline, saying he loves coming to class because "it's fun and I love jumping on the trampoline. I wish I could jump high in the sky!" When he is not doing gymnastics, he enjoys running, kicking the soccer ball, and throwing balls!
Not only is Liam benefiting from class, but his mom is too! Liam's mom loves ASI Gymnastics Firewheel because it is close by, we offer a variety of class times for Liam to attend, and she loves the coaches that work here. His mom says that all the coaches are "encouraging and so genuinely HAPPY to coach! It's incredible to watch!" Liam's coaches are so happy to see him growing up and improving in class; Coach Jasmine and Michele have said that he is such a hard-worker. Good job Liam, and keep up the good work!
Keller
Four-year-old Noah  is Keller's Spotlight Student! Noah has been attending ASI Keller for 2 years now, and is currently enrolled in Coach Kiersten's Kidz Gym Level 2 class, where his favorites are jumping on the trampoline and the stations he follows in class. In addition to gymnastics, Noah loves baseball and basketball. Gymnastics will help Noah in both of these sports, as his mom believes it helps build his core. It also gives him an opportunity to spend time with other kids and create new friends."I believe that his gym class helps him with listening and following instructions", say Noah's parents. Noah was introduced to ASI via his sister, who is also enrolled in our girls program. Coach Kiersten loves watching Noah's progress, and is excited for his future in the sport. Noah and his parents love Coach Kiersten as well, describing her as a 'caring coach" that "helps the kids with following instructions and discipline. ASI is convenient. Compared to other gyms, I believe the coaches actually care about the kids in their classes". What a wonderful thing to say, as our coaches truly love and care about their students and seeing them progress safely through the sport of gymnastics. Noah has got a great start in our Kidz Gym program, and we are so excited to see him continue to learn and grow!
Mesquite
Twelve year old Sophia has been with ASI for about a year now. Sophia takes classes at ASI two times a week. She is currently enrolled in Power Tumbling Level Silver with Coach Chris and in Girls Gymnastics Level Gold with Coach Alexis and is loving every minute of it! Sophia mentioned that aside from gymnastics she enjoys playing soccer and basketball but she absolutely loves coming to gymnastics because it builds her strength is one of her all time favorite sports. Sophia's mom feels that she is benefiting from class because it is helping her "develop coordination and build confidence in tackling new situations."  We asked Sophia why she loves her coaches and she expressed that "Coach Alexis pushes me to get better faster, and Coach Chris is inspiring as a role model in gymnastics." We are so happy that Sophia is a part of our ASI family and look forward to continue to watch her grow in the sport!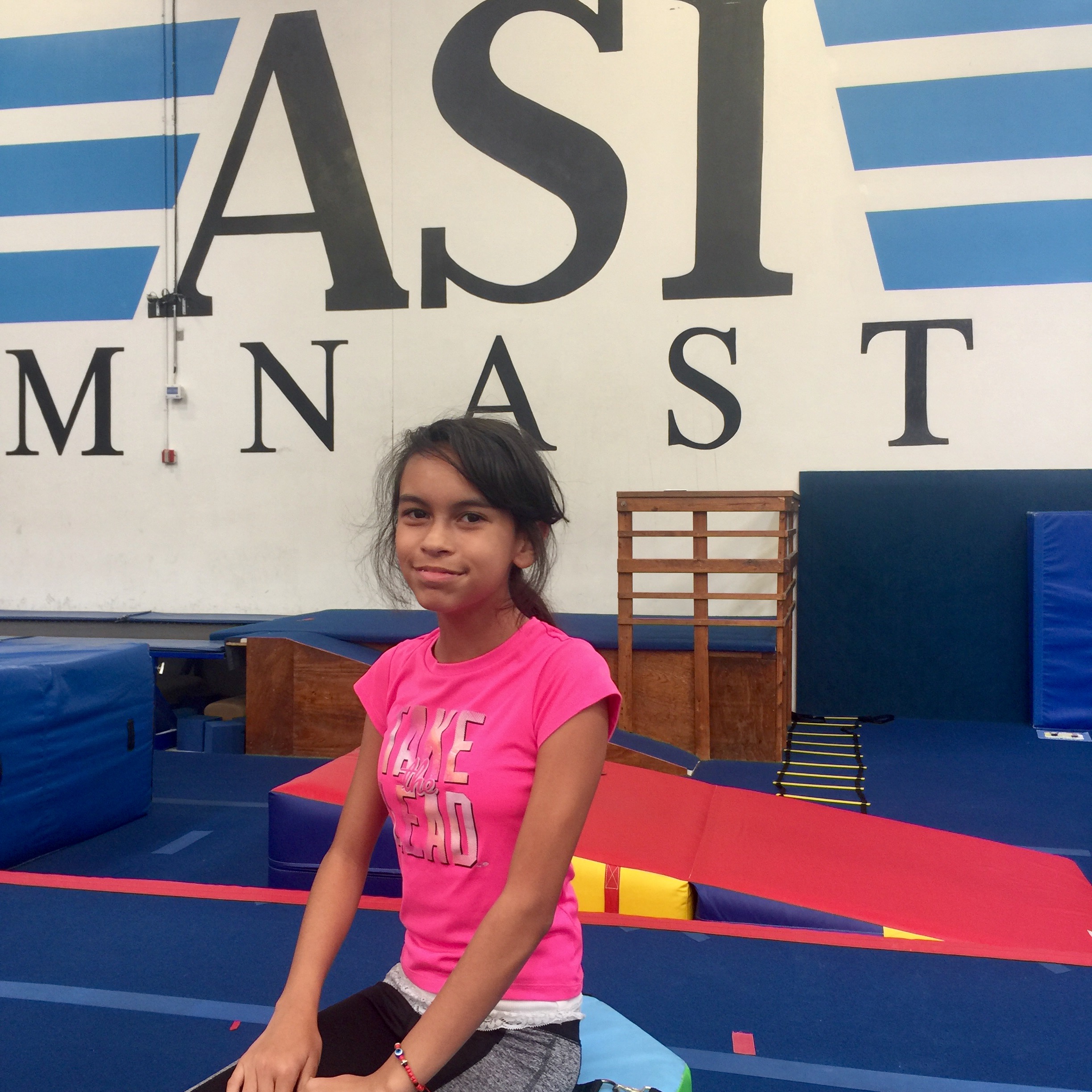 Plano West
Giselle is 8-years-old. She has been attending ASI for 1 year and 4 months, within this time Giselle has advanced from Girls Bronze to Team! This year will be her first competition season. She also takes a Power Tumbling Gold class. The coaches describe Giselle as a hard worker and dedicated athlete. Her favorite event is Bars. We asked her to tell us why her coaches are awesome, "My coaches are awesome because they are entertaining fun and they help me."
Giselle loves shared a dream of hers with,
"I love going to gymnastics because I want to be in the Olympics when I grow up."
Her parents told us how Giselle is benefiting from gymnastics.
"Giselle is benefiting from gymnastics because it is a great form of exercise for her and she is becoming more responsible."
PW is lucky to have such a hard worker on Team Level 1 this coming season.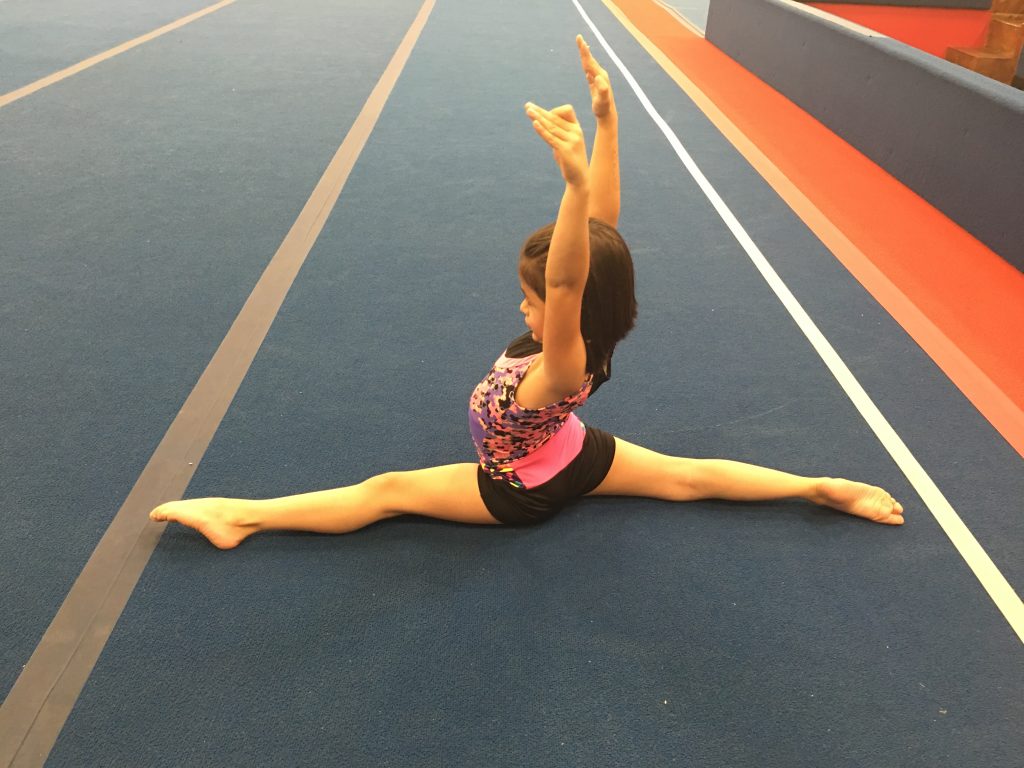 Rockwall
Boaz is one of Coach Jonny's Gold level Boys. He has been a student here at ASI Rockwall for a little over six years now.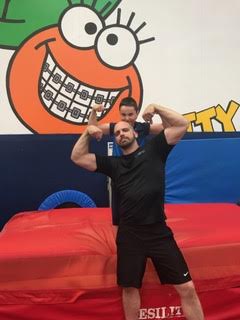 Boaz was a preemie when he was born, so his mom says they thought gymnastics would help with his flexibility, and it has tremendously.
He says he loves coming to ASI because it is a great workout, and his favorite event to learn would be the rings.
Boaz enjoys Coach Jonny because " He is so funny!"
Outside of Gymnastics, Boaz enjoys playing Soccer and Football.
ASI Rockwall is extremely fortunate to have such a great athlete in our gym and we look foward to what the next year has for Boaz.
The Woodlands
Tyson has been an member of ASI The Woodlands for two years, he started in Boys Bronze and is now a member of  Boys Team! Tyson's favorite events are trampoline and bars, he loves coming to gymnastics because, "when I grow up I will be flexible and because I have a great Coach!" We asked Tyson why his coach is awesome and he said, "She walks me thru all the different skills, she listens to me, and explains everything to me." When Tyson isn't working at hard at gymnastics practice, he loves to play soccer and dodge ball.
We asked Tyson's parents why they picked ASI, and they said, " Its close to home, the method of instruction, and the friendly atmosphere." They think gymnastics is great for Tyson because it keeps him psychically healthy, he has a six-pack, and has more confidence."
The Woodlands is so happy to have Tyson and his family in the gym with us!