Allen
ASI Allen is proud to present Coach Leslie! After coaching three years at Eagle Wings Athletics, Leslie has been a very cheerful and an enthusiastic coach here at ASI for the past three months. She started coaching Girls Gymnastics classes along with our Open Gyms and Parent's Night Outs! Her favorite event to coach is beam where she can be really be creative with teaching the skills through progressions! Being a former gymnast and going through our intensive training has really helped her become one of our breakout coaches that parents requests on a daily basis. Leslie was first introduced to the sport by her mom, who was also a gymnast. When Leslie became gymnast of the month, she realized that gymnastics was her passion and this is the same passion that she brings everyday when coaching her classes!
Her experience with working with children extends from just coaching gymnastics. Coach Leslie has worked in childcare development at Heights Baptist Church, and shortly after coaching at Eagle Wings, she nanny-ed and assisted Goddard School in Allen. She decided to return to coaching gymnastics after a three year break because missed seeing the smile on a child's face when they master a skill that they have been working very hard to achieve. Leslie describes her coaching style as "creative, fun, and structured." She understands that the foundation that a child gains in gymnastics is one that they can take in implement in their lives and other sports on a daily basis. 
Coach Leslie is already making a difference in every child that she's coaching and we can't wait to see where this journey of coaching takes her!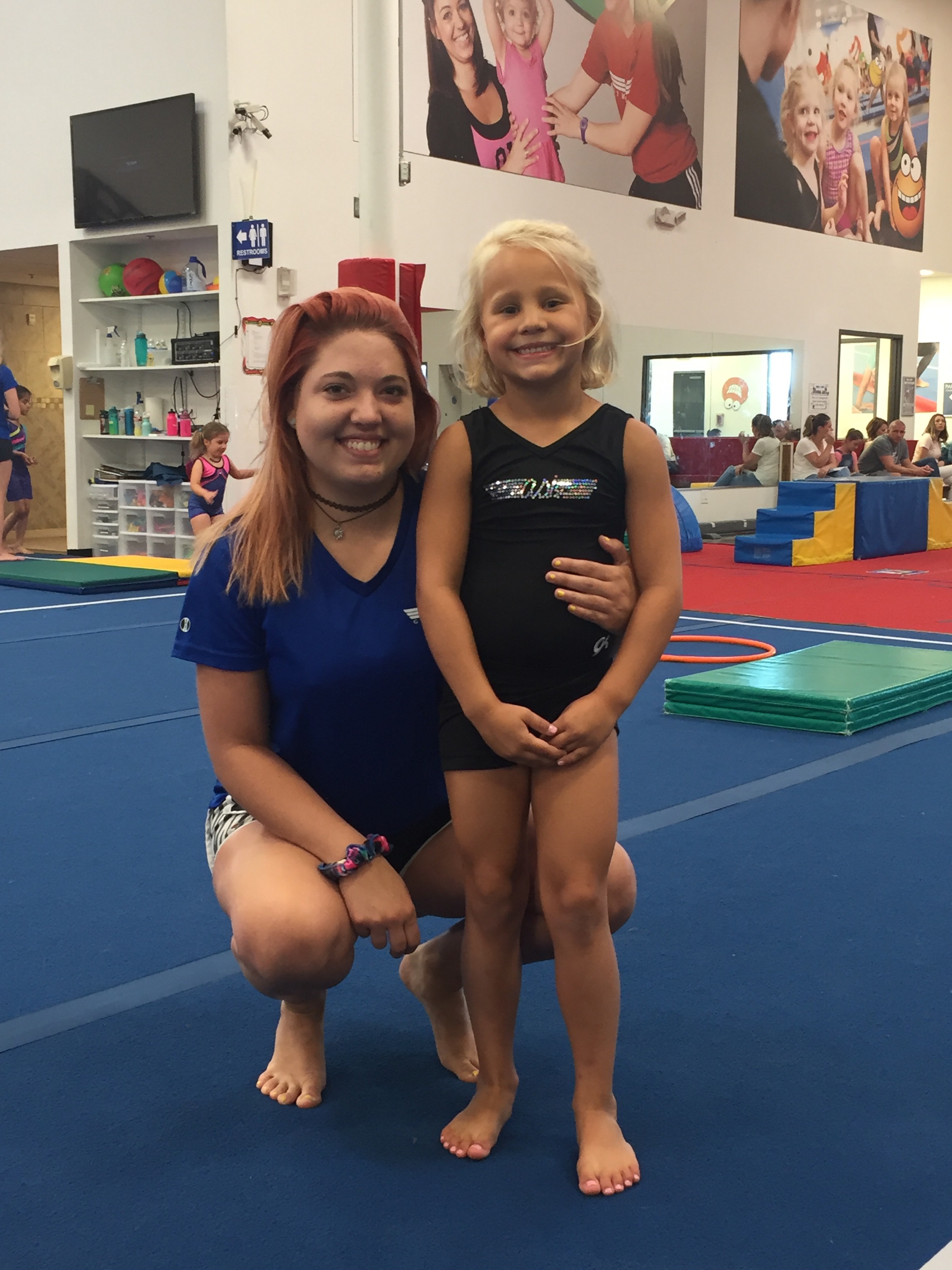 Firewheel
Coach Hannah has been a member of ASI Firewheel for about a year. She currently coaches a variety of classes along with all fun products. Coach Hannah loves coaching at ASI " I love getting to see kids conquer their fears and improve more than they thought possible. Gymnastics can be a scary sport sometimes and kids can have a preconceived fear of doing certain events or skills and getting to see them overcome their fears and perform the skills is one of the most rewarding parts of my job. It's so nice to be a part of building a kids confidence up!"
Hannah loves to be encouraging and energetic. She participated in cheer for most of her childhood and later on decided drill team and dance was something she was more passionate about. She likes to stay fit by attending a gym regularly and is also attends dance classes. 
Coach Hannah believes gymnastics is " great for kids because it teaches them the coordination and body awareness that they can use in every aspect of their lives." 
We are so happy to have Hannah with us at ASI!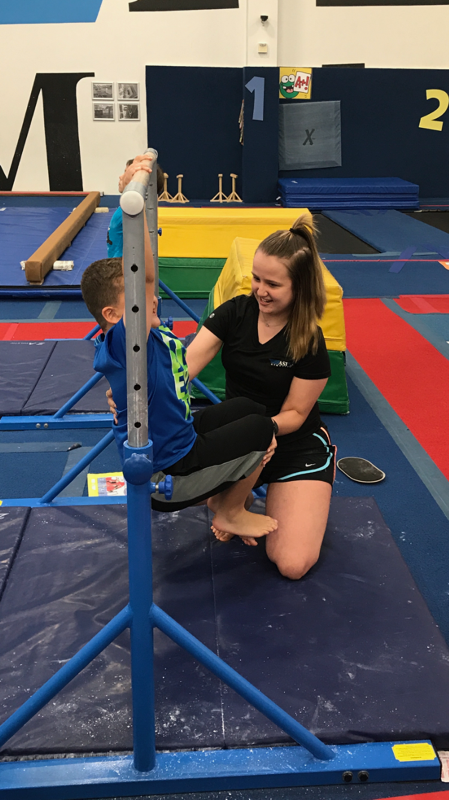 Keller
Coach Amanda recently returned to ASI Keller, and we couldn't be happier! At 22 years old, Amanda has been coaching at ASI for a total of three and a half years, and has a combined coaching experience of over six years. Amanda graduated from Fossil Ridge High School, where she spent 4 years as a cheerleader and 2 years as a competitive dancer. Amanda currently attends Texas State University, where she has taken several child psychology courses. This background combines to make Amanda a very strong gymnastics and tumbling coach. Our Keller students got to know Coach Amanda over the summer as one of their favorite camp supervisors. She made sure every day was fun and safe for each camper here in Keller. Amanda coaches Girls Gymnastics, Power Tumbling and Fun Products in Keller. She currently has Girls Bronze and Girls Advanced Gold classes in our girls program, and she's great at helping kids progress and get ready for team. Amanda has been working with children for almost 7 years and is naturally great with them. She loves coaching bars, and describes her coaching style as "loud and proud"! Amanda enjoys coaching at ASI because she loves having fun with and creating a bond with children. She also loves the positive work environment and how everyone here truly cares about the children.
It has been wonderful having Amanda back in the gym, and she has loved getting to know all of the great gymnasts we have at ASI Keller!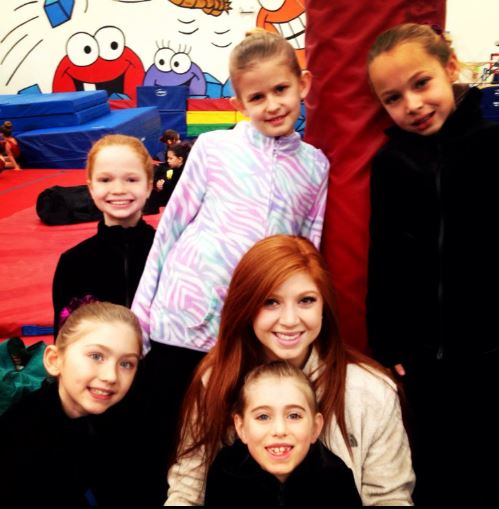 Lake Highlands
ASI Lake Highlands is proud to give this month's coaches corner to Coach Anna! A little random fact about her is that her favorite superhero is the Hulk. She has been here for about two years now and says working here is, "the experience of a lifetime." Coach Anna works parties on the weekends as well as other fun products and coaches kidz gym classes. She also does an amazingly wonderful job working with the gymmie kids program and making sure each kids feels special and taken care of. One of her favorite things is to teach bars and says her coaching style is fun, energetic and encouraging. Anna believes that gymnastics helps give kids good social skills and skill memory for future use. She also says that, "the best part of her job is the look on a child's face when they finally master a skill they have been working so hard on."Since her start here Coach Anna has come a long way and grown so much in her coaching abilities!  ​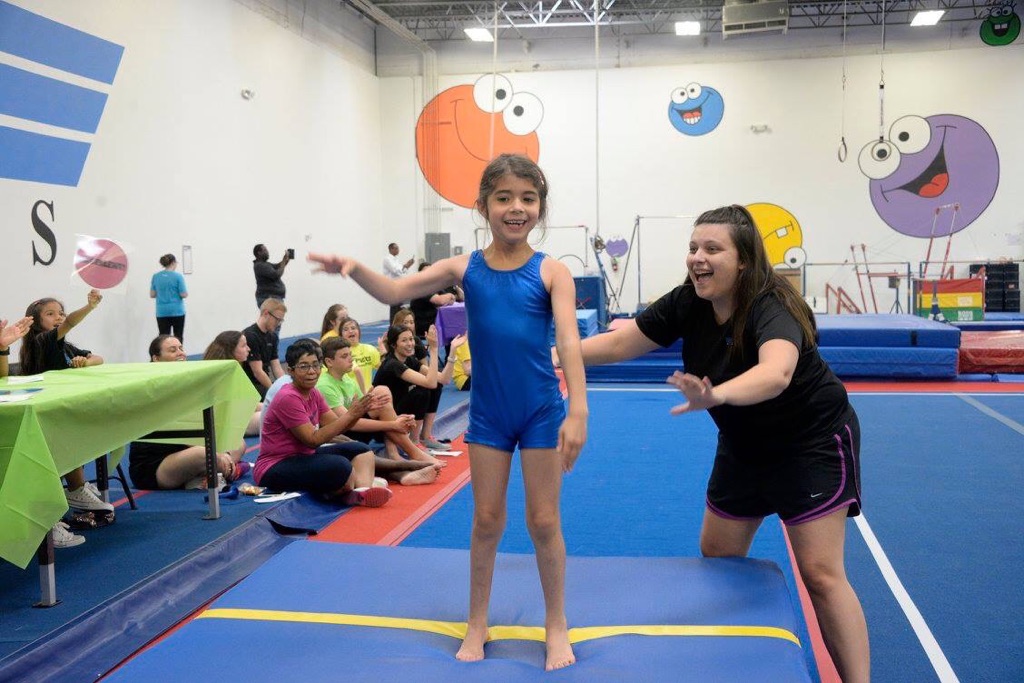 Mesquite
Although Coach Britney just began with ASI Mesquite in April, she has been able to make an impact within her classes in such little time! Coach Britney is currently teaching girls gymnastics classes and it is obvious that she is natural, as she has a gymnastics background herself! She began the sport when she just 3 years old and later switched over to cheerleading. She cheered for a total of 11 years and it became something that she absolutely fell in love with!  Unfortunately, she injured her back so she had to quit cheerleading but she knew coaching would be a way to allow her to teach something that she is truly passionate about.
Britney has expressed that she loves coaching at ASI because she has the ability to make a positive impact on many lives. "When I was in gymnastics as a little girl I always wanted to be someone who could inspire kids to become better and fall in love with something I loved when I was their age." She has described her coaching style as fun, productive and challenging! In her words, gymnastics is great for kids because "it can make a child's mind explore his/her abilities and physical potential. Gymnastics can help a child with muscle strength and even their confidence, to believe in themselves and what they can accomplish." We are so fortunate to have Coach Britney be a part of our ASI family!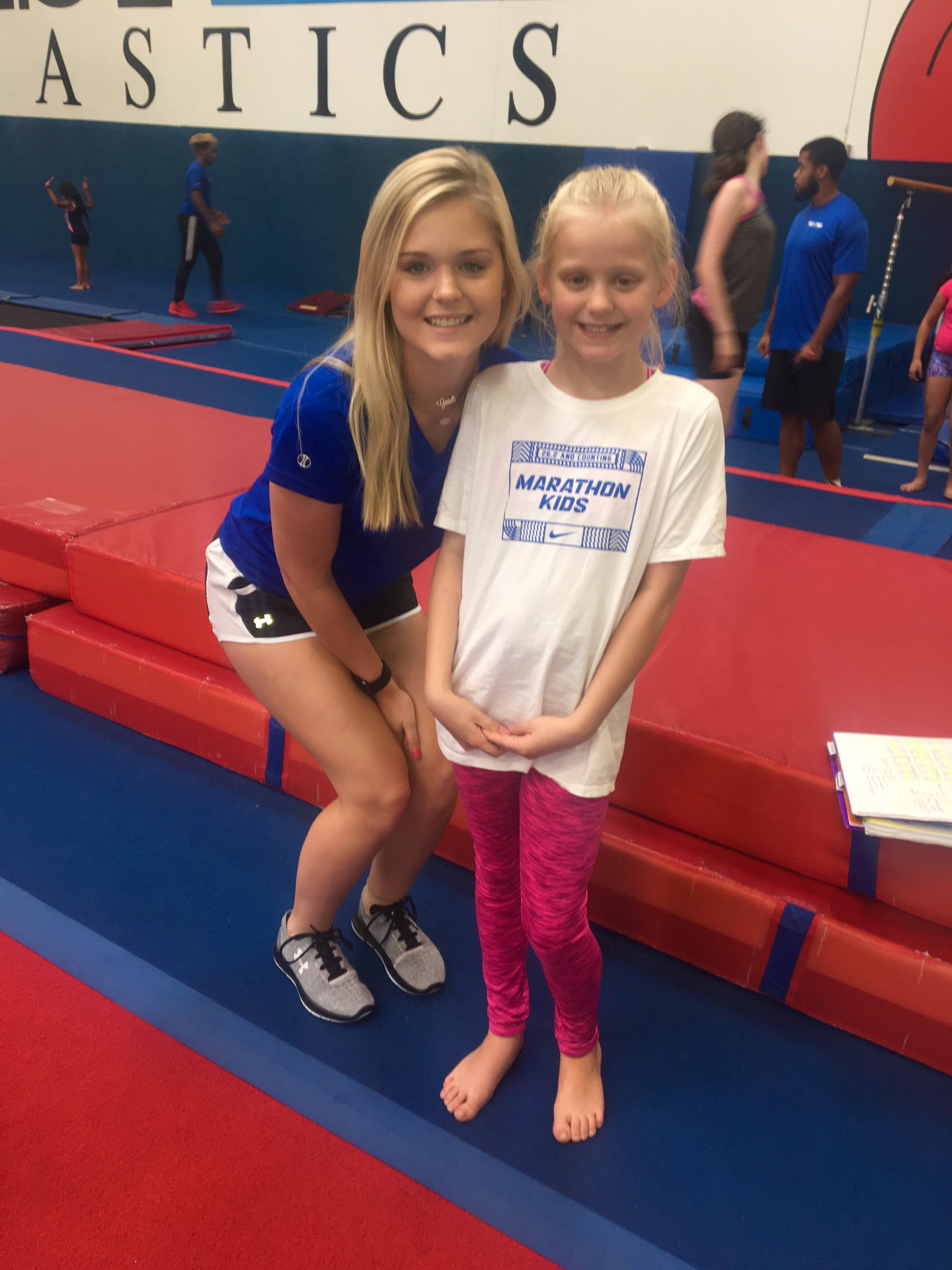 Rockwall
Lauren has been part of the the ASI family for nine years now. Five of these years were seasonal and these past four have been Full Time. She started at ASI Mesquite while in high school as a part time coach and also worked camps over the Summer at our Lake Highlands gym through her college years.
Coach Lauren has been our Gym Manager at ASI Rockwall since 2013 and she coaches a little bit of every program here in the gym. This includes boys classes, girls classes, Tiny Tots and Kidz Gym.
Lauren went to Poteet High School and she Graduated College from Texas A&M. She was a gymnast with ASI Mesquite from age 6-12. She also enjoys playing Ultimate Frisbee and she does some indoor rock climbing. To stay fit, Lauren says she goes Hiking as often as she can.
She began volunteering in her church's children's programs and babysitting throughout middle school and high school. Through college, Lauren earned a Bachelor's of Science in Recreation, Parks, and Tourism Sciences with an emphasis in Youth Development and a Business Minor.
Her favorite event to coach would be Floor and she described her coaching style as "Detailed, Fun, and Encouraging." We asked Lauren what she thought made gymnastics so great for kids, "Gymnastics is a great way for kids to grow, not only in their physical abilities, but also in their social, behavioral, and emotional skills."
"I love working with kids in all capacities and am glad that gymnastics is a way that I get to impact their lives. I love helping kids achieve new skills, overcome fears, and gain confidence in themselves."
We are so lucky to have such an amazing, kid loving, inspirational, and athletic coach as a part of our ASI family.