Allen
Our ten-years old Monica has been a part of ASI for two weeks only and she has already progressed to Girls Gymnastics Gold with her strength and enthusiasm to learn! Her favorite event at the gym is beam. She loves coming to ASI because not only is it fun, but also it's a time when she sees all her friends that she loves! She loves coach Brie because, "she is awesome about giving her advice on the skills that she has a hard time with." Her parents believe that gymnastics is a way of great exercise plus it's so close to their home. Other than gymnastics, Monica also enjoys swimming to stay active! We are so happy to have such a hard worker and can not wait to see what the future holds for Monica!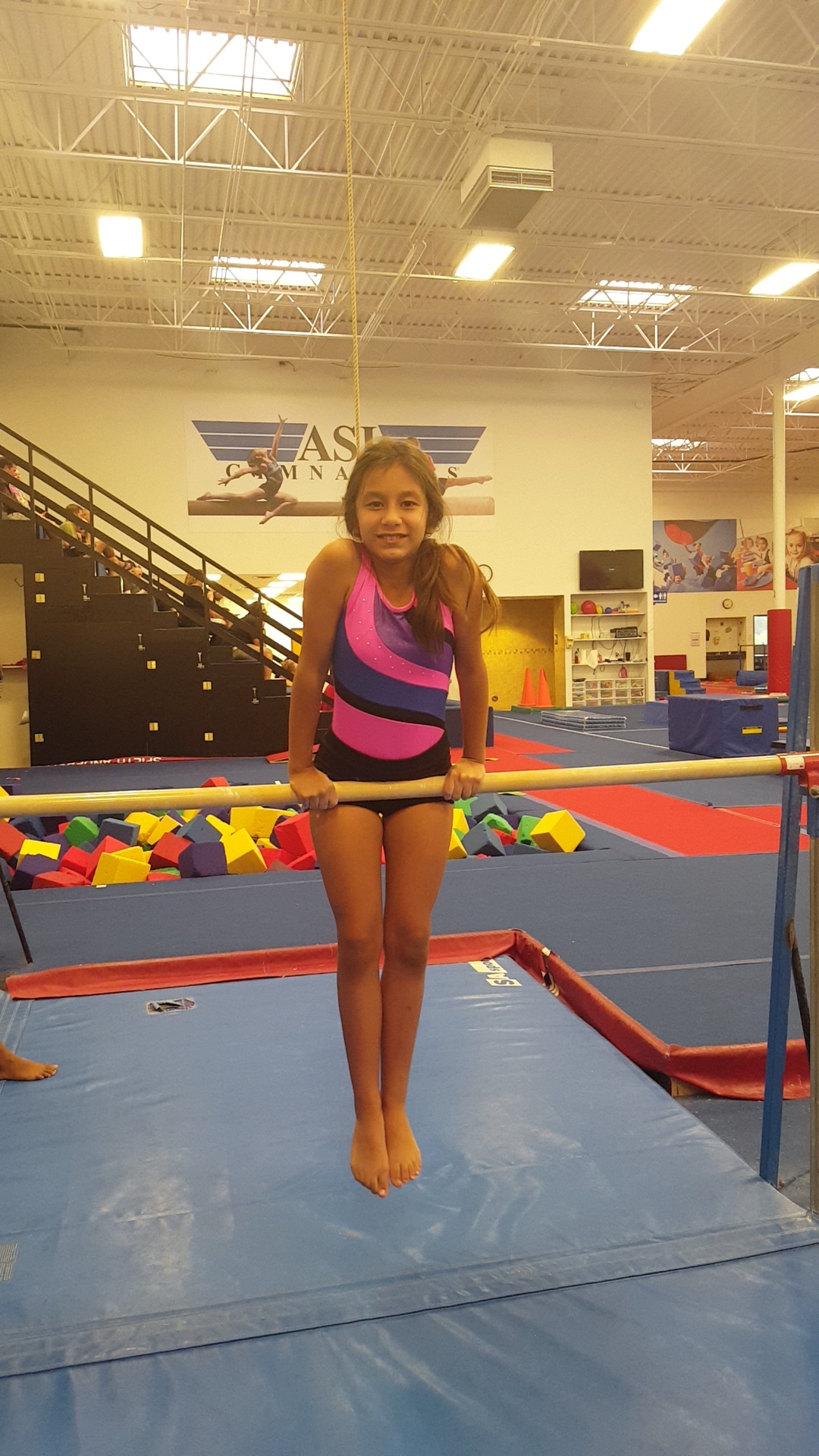 Firewheel
Firewheel's student spotlight for the month of September is Brooklyn! Brooklyn is 6-years-old and is in Coach Tanner's Girls Bronze class, but she started out with ASI when she was just a year old! Brooklyn loves gymnastics and trying new skills! She is always excited to learn more every week, and comes into each class with a big smile! Brooklyn loves having Coach Tanner as her coach, "he is supportive and patient with every kid." Not only does Tanner teach Brooklyn new skills every class, but he also makes her laugh week after week, so she's always looking forward to class!
When Brooklyn isn't showing off her skills and practicing at her favorite event, the trampolines, she's dancing! Along with gymnastics, Brooklyn also enjoys dance. She loves practicing both sports! Brooklyn isn't the only one who shows her love of gymnastics, but so does her mom! Brooklyn's mom, Amanda, says that Brooklyn benefits from gymnastics because, "she's working on her gymnastics skills every week. I can see how she is progressing in every area, and I love how my child can't wait to come back next week." It's important for Brooklyn's family that she enjoys gymnastics and they say they chose ASI because, "it's close, it's convenient, but most of all we LOVE our coaches! They make ASI what it is today!" We love Brooklyn too! She is a big part of what makes our ASI family so great!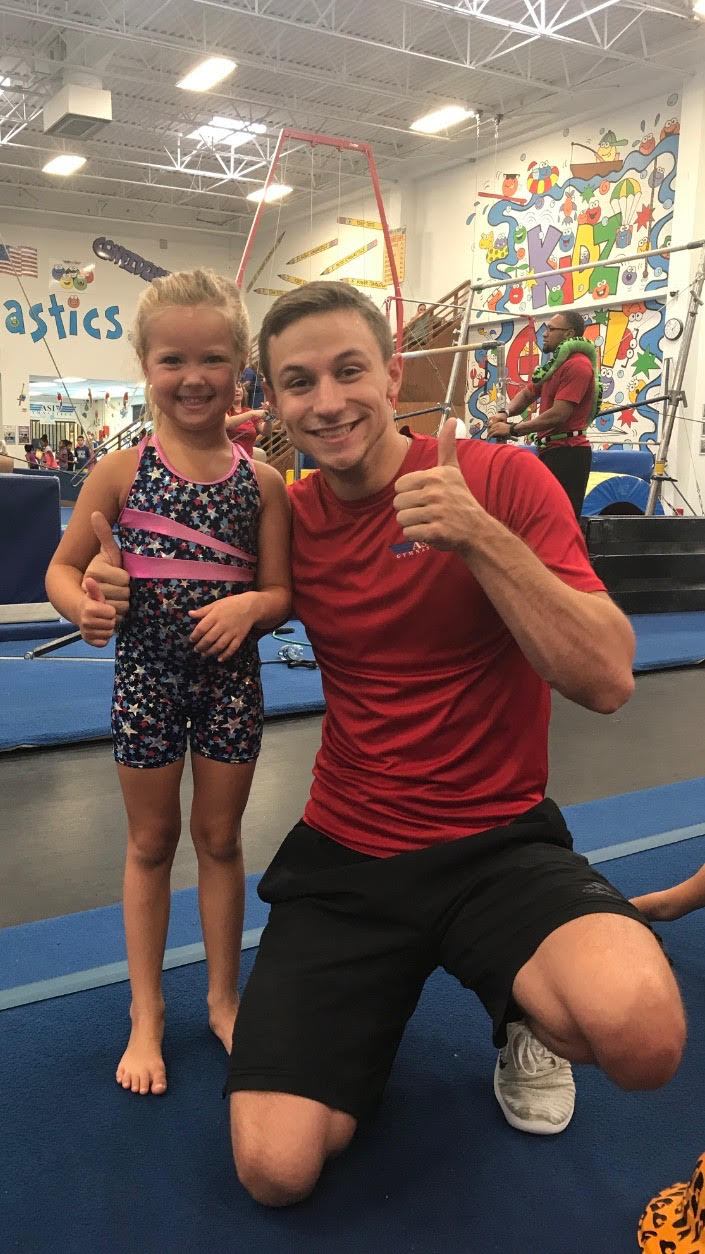 Keller
Our 4-year-old Sophia is Keller's Spotlight Student. Sophia is enrolled in Coach Julio's Girls Bronze class, and has been a student at ASI since her Tiny Tots days! Sophia's mom learned about ASI from a child she used to babysit, who attended classes here. We are so glad she brought Sophia in, because her mom has become one of our most beloved coaches, and Sophia is a joy to everyone she meets. Sophia loves Coach Julio because "he is funny and he teaches her trampoline skills", which is her favorite event! Gymnastics is so fun for Sophia because she loves to jump and she gets to take class with her best friend, Charlotte. In addition to gymnastics, Sophia enjoys dance. Gymnastics is great for Sophia because it helps build muscle and endurance for any other sport. ASI is the gym of choice for Sophia's parents because ASI uses progressions that are appropriate for any age. Sophia is a sweet, funny, smart child who picks up skills quickly. We can't wait to see how far she takes her gymnastics!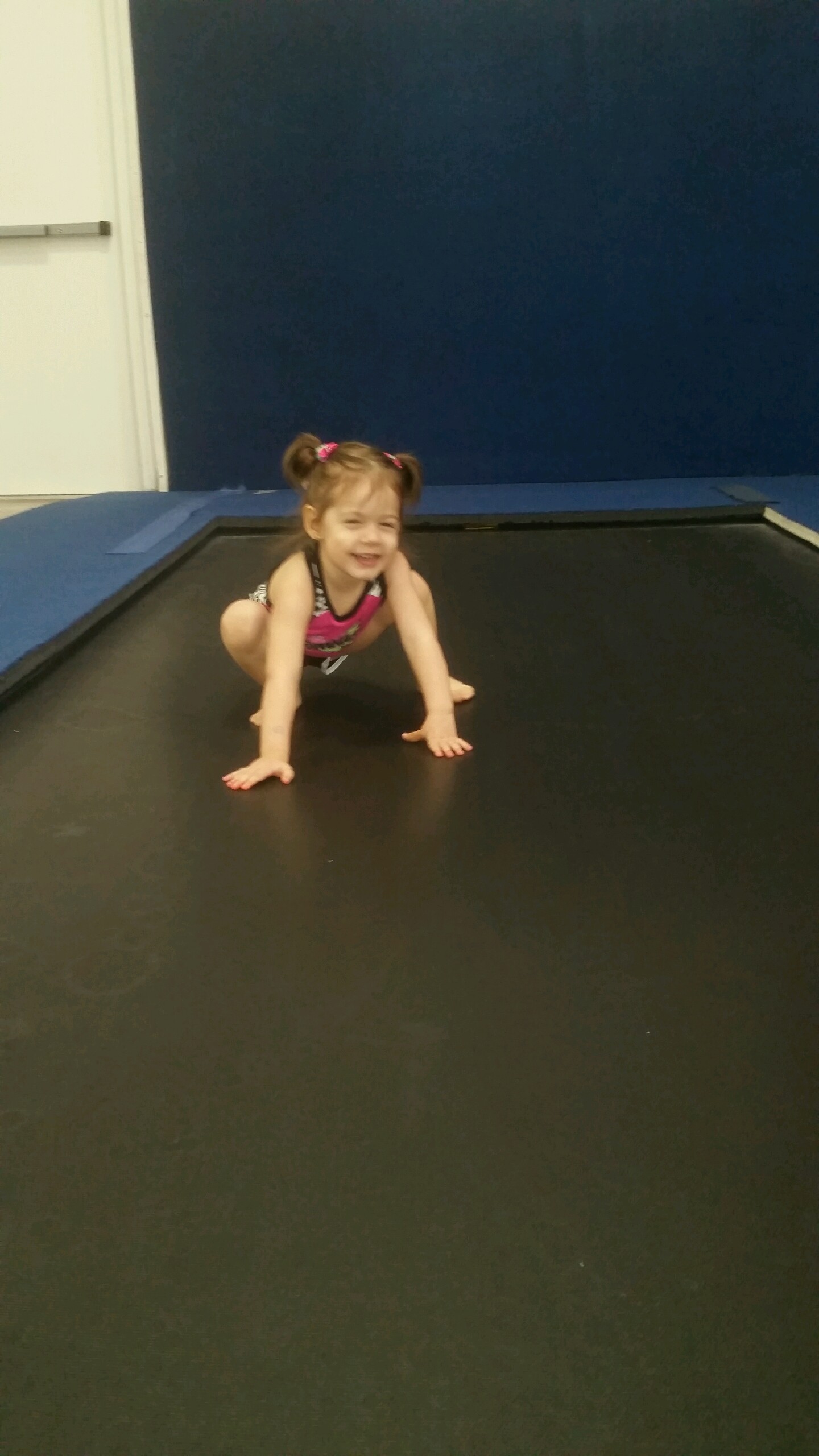 Lake Highlands
ASI LakeHighlands is happy to give the student spotlight this month to Mari! She is a part of our Power Tumbling program and has worked her way all the up to the gold level this year. Mari is just 9-years-old and loves coming to ASI. Outside of doing gymnastics she loves to go out and play soccer with her friends whenever she can. Coach Dylan has working hard with her to perfect her skills and has helped her to love the trampolines. One of the biggest reasons she enjoys being here is just the atmosphere that our gym creates for students. Her mom says that she feels gymnastics has helped her gain large amounts of confidence and stay in shape. Over her time here Mari has grown into an awesome gymnast.​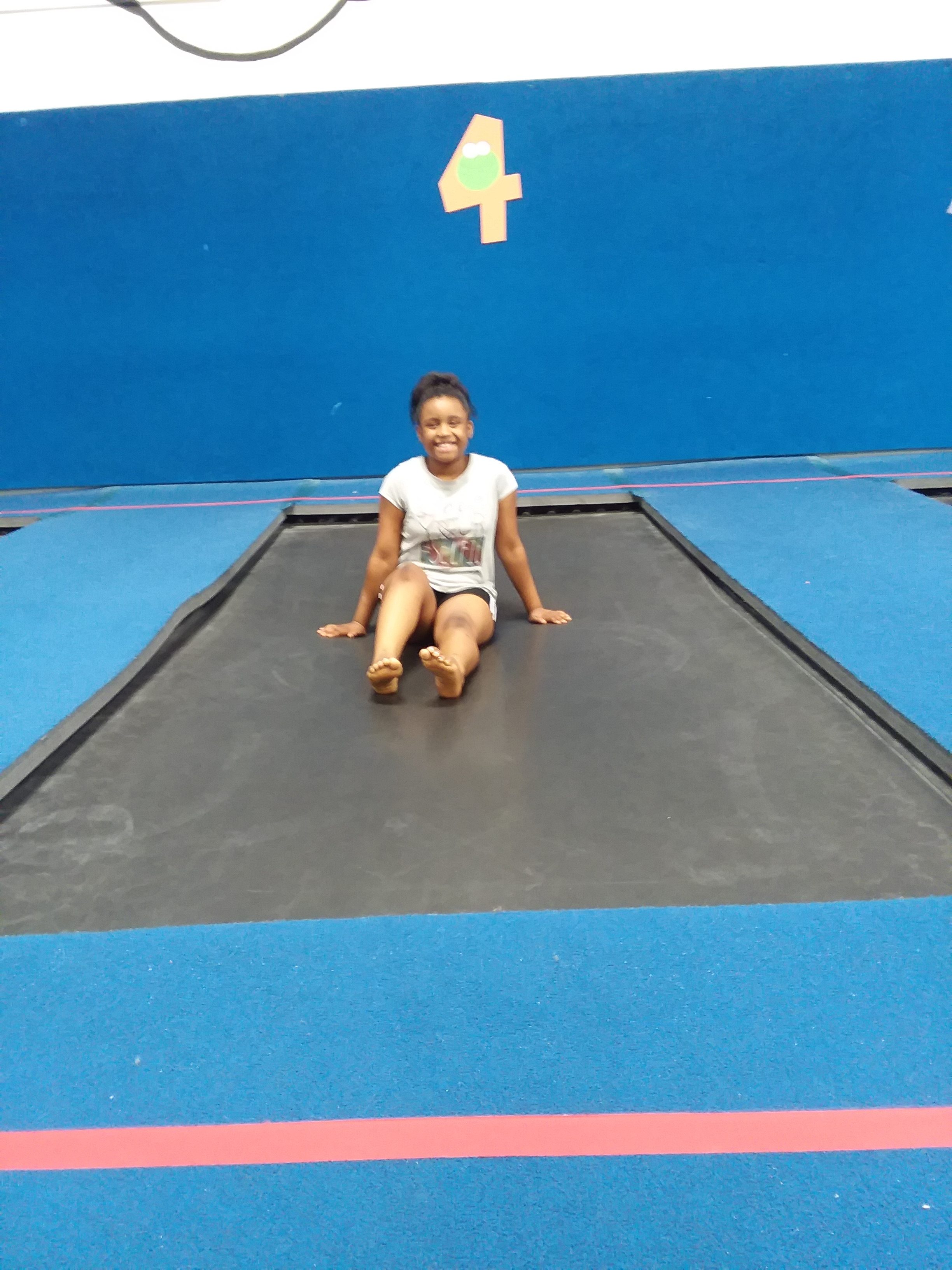 Mesquite
It is awesome to say that 12-year-old Isabela has been with ASI Mesquite for a total of 10 years now! With hard work and dedication, she has worked her way up to our Girls Team Level 3, which is phenomenal! With addition to her power tumbling class, she is currently attending classes four days out of the week.
Isabela feels that gymnastics is a huge part of her life because it is challenging and there is always something new to learn. Coach Carly has expressed that Isabela is one of her all time best students! This may be why she has been awarded most improved 2 years in a row!
We asked Isabela's mom why she felt gymnastics was benefiting her child and she explained that "It has been great for building her strength, flexibility and endurance. It also helps improve focus and concentration. It is challenging and keeps her striving to do better; as soon one skill is mastered there is a new one to learn. It has proven to her that hard work pays off."
Isabela is not the only member in her family that enrolled with us. She attends classes with her 2 siblings, which is why the Rivera family has a special bond with ASI Mesquite! We went on to ask mom why ASI? "COACHES! Coaches are encouraging when providing constructive criticism and are always the first to celebrate when new skills are accomplished. They work with the child to bring out their best while keeping it fun. As a plus the coaches are excellent role models." ASI Mesquite is so fortunate to have a relationship with this amazing family! We all look forward to see what else is in store for Isabela.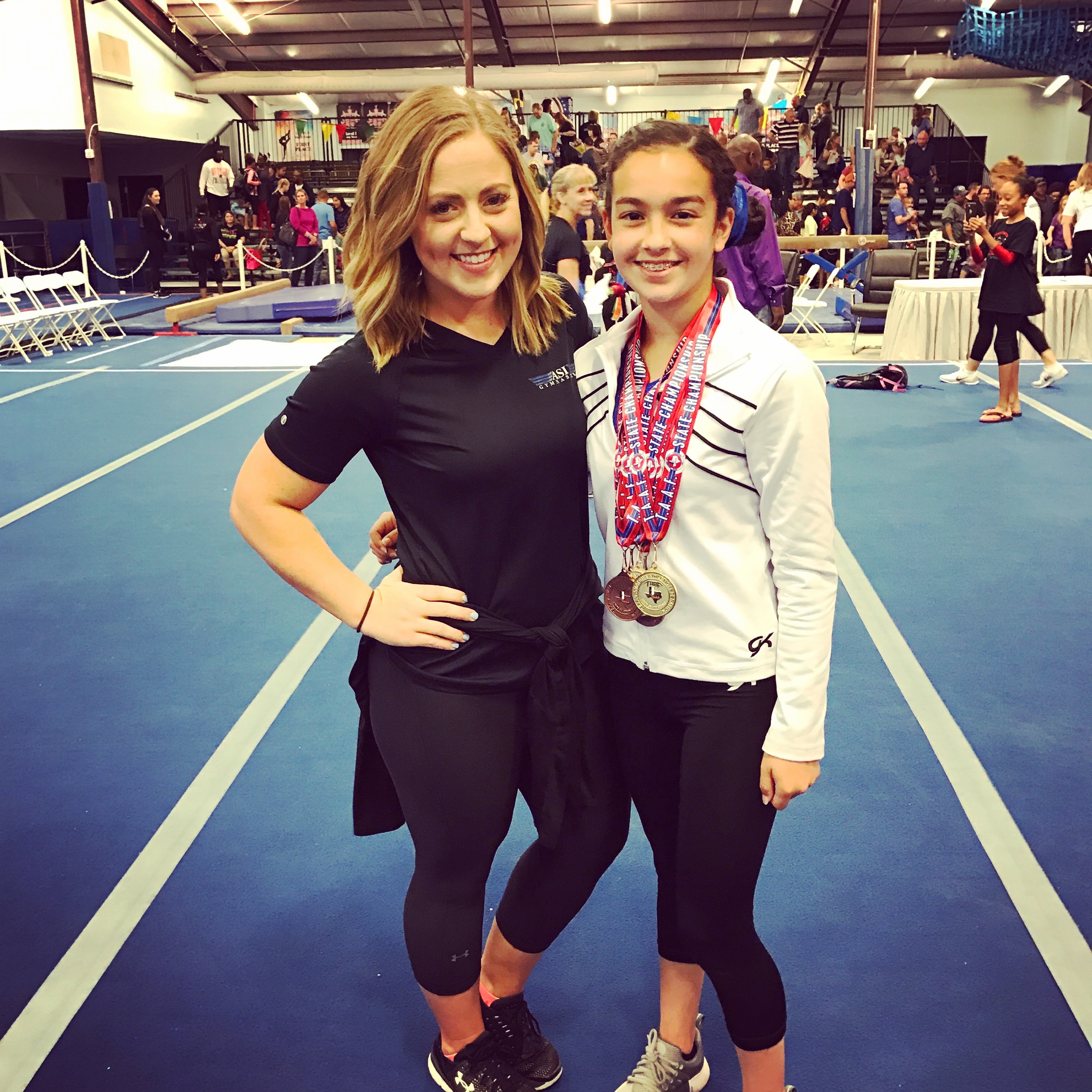 Rockwall
Elissa is one of Coach Marisa's Students here at ASI. She has been a student at ASI Rockwall for going on 4 years now.
"I love coming to ASI! I get to spend time with my awesome Coach Marisa, play with friends and bounce on the trampoline."
Elissa loves any activity that involves throwing balls. She say's if you would agree with her that dancing is a sport, then that would be her absolute favorite.
"We are so appreciative of the Kidz Gym program. We utilize the program to augment Elissa's physical therapy, and as general intervention therapy. But, most importantly the program provides Elissa that opportunity to participate in a peer setting in an activity that she really enjoys, while still receiving the extra guidance needed." Mom says.
We asked Elissa's parents Why they chose ASI, "It is apparent that ASI puts significant effort and attention in the Kidz Gym program and the training of the Kidz Gym coaches. Her current coach is Marisa, and former coaches Matt and Summer, are outstanding individuals and have such a positive influence on Elissa."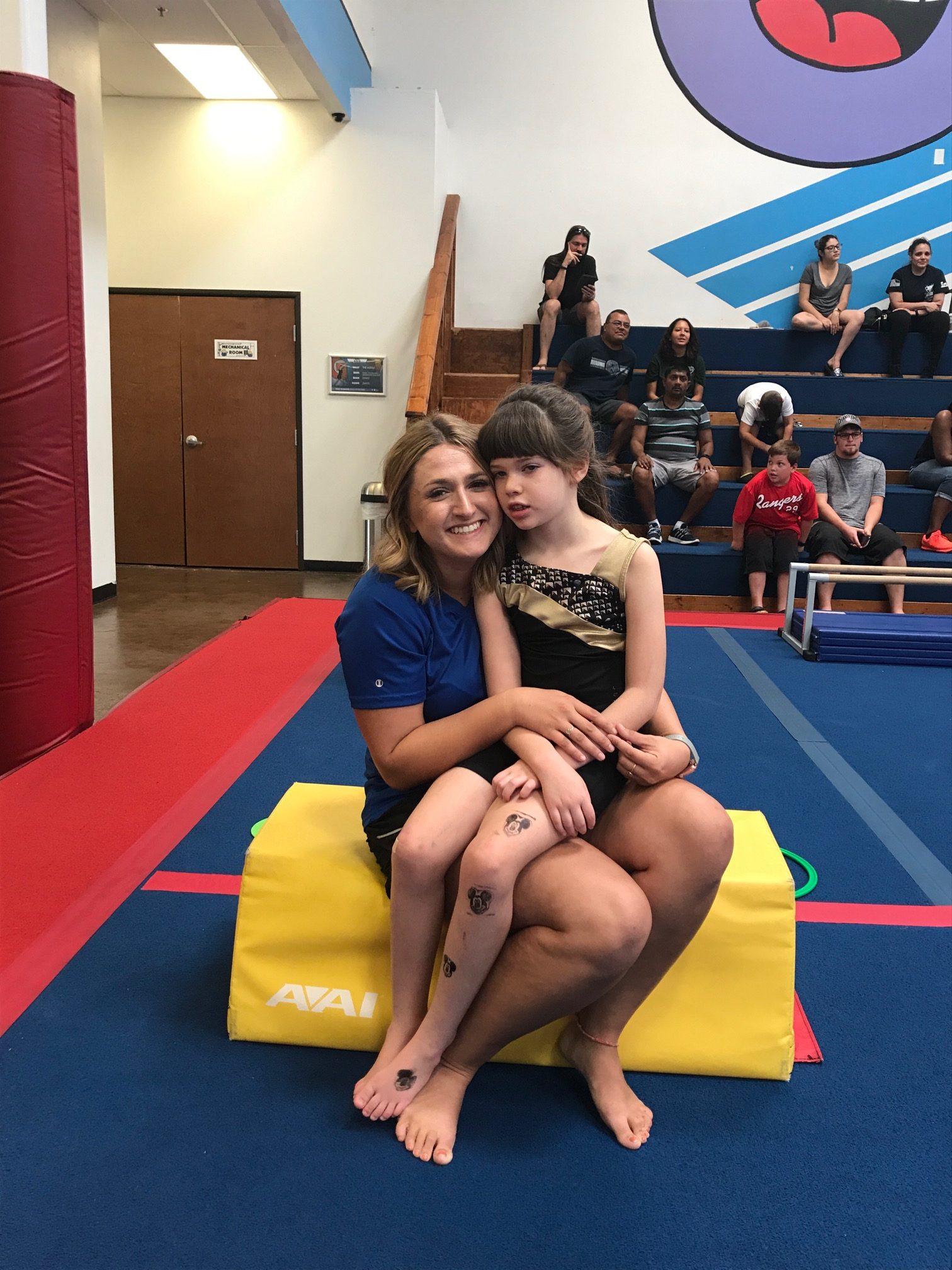 The Woodlands
The Woodlands is happy to give our student spotlight for September to Lainey! Lainey is 3-years-old and has been part of Gymmie Kidz for four months with coach Tabitha. Lainey's favorite events are trampoline and pit! When we asked her why she loves coming to gymnastics she said that she "enjoys playing on all the fun equipment and gaining strength and skills." Lainey also really enjoys going to pools and splash pads to play in the water.
Lainey thinks Coach Tabitha is awesome because she is very sweet and patient. She helps Lainey work on her gymnastics skills and makes it fun when Lainey is in a grumpy mood. Lainey especially loves that Coach Tabitha makes super hero capes for her too!
Lainey's  mom said, "Lainey is improving her balance, coordination, and strength. She is practicing following directions and focusing on a task." She said she chose ASI because of the Gymmie Kidz program and because our coaches are very kind and patient.