ALLEN
ASI is proud to present Coach Labiba! After working in sales at ASI for over a year, she has now taken on a few Kidz Gym classes and loves every minute of it! Labiba describes her coaching style as "happy, progressive, attainable" and her favorite event to coach is bars! Labiba's passion for working with children began through her 4 1/2 years of volunteering at the Allen Public Library and Kids Learning Center, where here mother worked and where her love of working with children grew. Through her volunteer work, she realized that she wanted to influence children by offering them guidance and encouragement. Labiba describes her coaching style as "happy, progressive, attainable." She also believes that gymnastics has countless benefits for children, such as building self-esteem along with physical endurance and flexibility!
Labiba is a natural in her leadership role as a coach. Her background as a four year Student Council member at Allen High School and Vice President of M. Student Association has helped her to prepare. When asked what she enjoys most about coaching, Labiba had this to say, "I love the kids mixture of innocence and goofiness. They have a very unique and creative mind where they like to imagine such wondrous things! That's what made me fall in love with coaching." We are exicited to have Labiba apart of of our sales and coaching staff at ASI Allen as she gets to inspire and motivate children on a daily basis!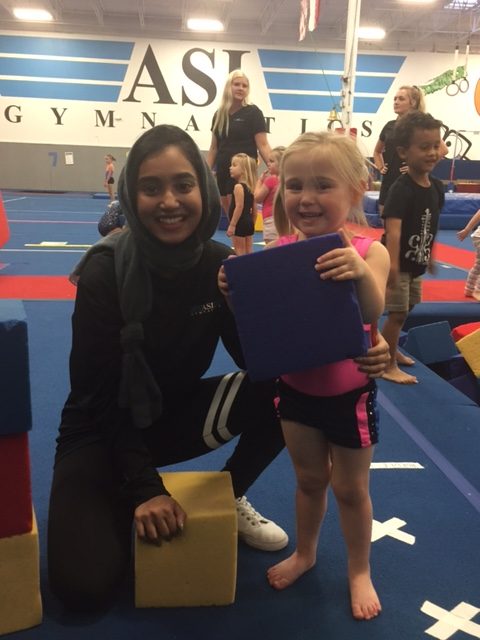 FIREWHEEL
Coach Jose has been a member of ASI Firewheel for about six months now. He currently coaches Boys Gymnastics and Power Tumbling classes along with all of our fun products. Coach Jose loves coaching at ASI " I love how every time I go to work, I know that I can put a smile on kid's face. I also like how everyone at ASI was so welcoming and helpful i teaching me how to coach."
Jose believes gymnastics, " is great because it gives kids a chance to really enjoy a sport that's not highly talked about, and gives them tools you can use in the real world; discipline and responsibility to name a few."
Coach Jose was part of the varsity gymnastics team for three years in middle school and was also active in soccer. Jose is currently attending North Garland High School.
Thank you Coach Jose for all you do! We are so excited to see what is in store for you.
KELLER
Keller is happy to introduce Coach Ivan. Ivan has been coaching at ASI for only 4 short months, but his coachingexperience spans more than 16 years! In addition to his coaching experience, Ivan spent ten years as a gymnast himself, so he has a great perspective when it comes to connecting with his students. His strong coaching/gymnastics background make Ivan an amazing asset to ASI Keller, where he coaches girls, boys, and power tumbling classes.
In addition to 
coaching
, Ivan has 3 adorable children of his own that help him keep fit. Ivan is well-liked among his co-workers, and has earned the trust and love of his students in a very short time. While he appears quiet off the gym floor, his 
coaching
 style is "fun, energetic and positive". You can tell that he is having as much fun as his gymnasts and it's a treat to watch him 
coach
, whether it's a class or fun product. Ivan loves 
coaching
 at ASI because of the friendly atmosphere with the other 
coaches
 and he loves that ASI makes work fun. We feel so lucky to have a 
coach
 with Ivan's expertise here in Keller!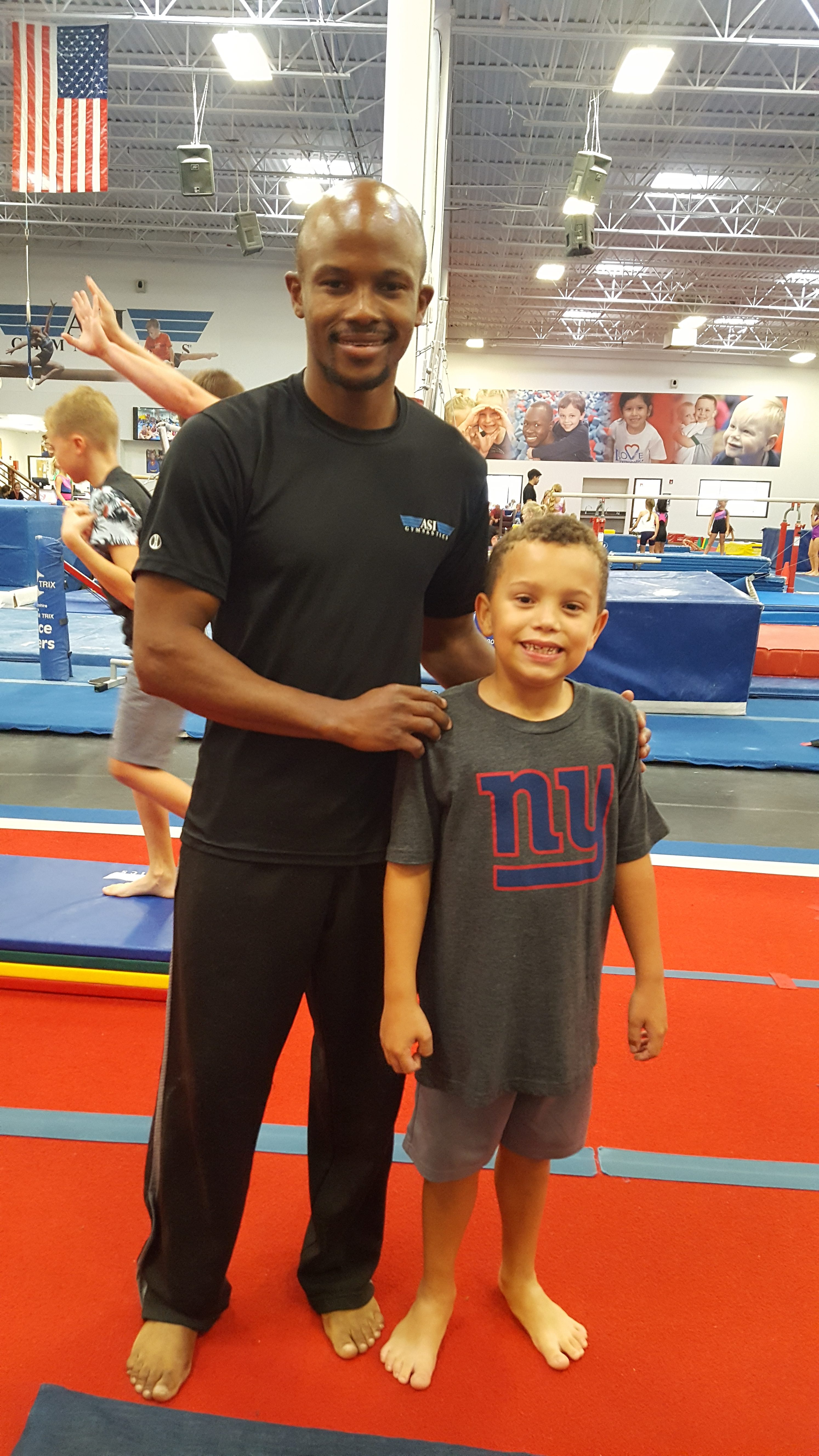 PLANO WEST
Cristina is one of our new coaches! She has only worked at ASI Plano West for six months. She came to us referred by one of our awesome coaches. She began her ASI Journey as a sales representative and is excelling in that position. She has recently started to help our with our after school program as an assistant but hopes to become a lead soon. She has also worked birthday parties on the weekends as well. She works tons of fun products to match her fun personality.
Cristina graduated from Liberty High School and is currently attending the University of Texas at Arlington. She stays fit by walking around her campus and working out. Cristina has previously played basketball, volleyball, tennis, and soccer. She played soccer with FC Dallas for two years and also joined her high school soccer team. Sports were a requirement in her family!
Cristina's favorite product to coach is the after school program. We asked her what she loves most about coaching and she said:
"The kids, I love seeing them come off the bus and run to hug me. No better feeling than seeing my kiddos excited to unwind from school and play and simply enjoy the aspect of being a kid."
Cristina believes gymnastics is beneficial for kids because, "it allows them the opportunity to break certain fears they might have, to open up and push their limits, and to keep striving to improve." The kids know if they are going to be in coach Cristina's group that they will have a fun, entertaining, and rewarding day!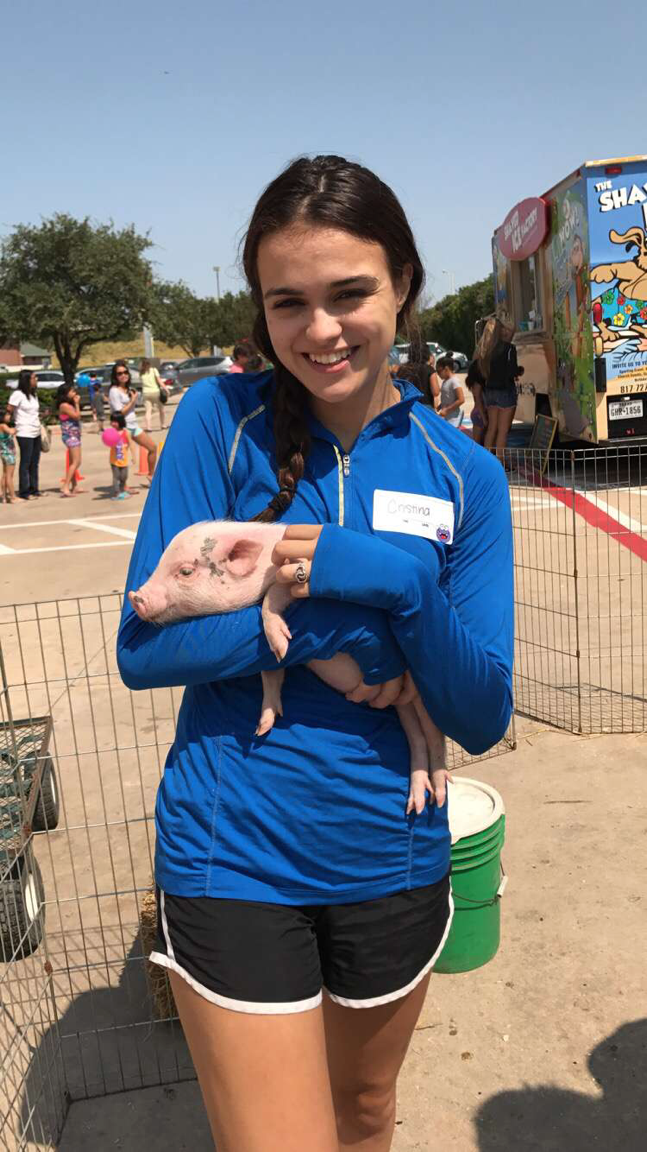 ROCKWALL
Coach Jackie has been coaching at ASI Rockwall for a little over a year now. She currently coaches Our Recreational Girls Gymnastics Classes – Bronze level and several Kidz Gym classes. She has also began coaching some Power Tumbling classes. She also works some of our fun products, including Birthday Parties, Camp, Open Gym and Parents Night Out.
Jackie says the thing she loves the absolute most about coaching at ASI is that she has the opportunity to impact every child that enrolls in one of her classes. She hopes they remember her way past their days at ASI.
In her spare time, Jackie enjoys wrestling. She is a member of the womens wrestling team at Rockwall High School and she is ranked 1st in the state right now.
"Patient, Motivating, and fun" This is how Jackie described her coaching style."Gymnastics is great for kids, because it instills good habbits in these kids and they are learning how to control their bodies and interact with their peers."
We are very lucky to have such an amazing "team player" not only as a coach here at ASI but as a part of the ASI family.