ALLEN
Allen is happy to have
Addison
for the 
student
spotlight
! At almost two-years-old,  Addison has been attending Tiny Tots classes for six months. We have had the pleasure to watch her grow from a shy tiny tot to a social butterfly who isn't afraid to try something at least once! Addison loves her Coach Danielle and her parents think Danielle is an awesome coach because "she is patient, energetic, and amazing with the kids".
Addison loves coming to class because she is able to play with kids her own age while getting her energy out. Addison's favorite part of gymnastics is jumping on the trampoline! Her parents love ASI because of the awesome coaches and the positive fun they bring into Addison's life. We are so happy to have Addison and her family here and are excited to see Addison grow in the sport of gymnastics at ASI Allen!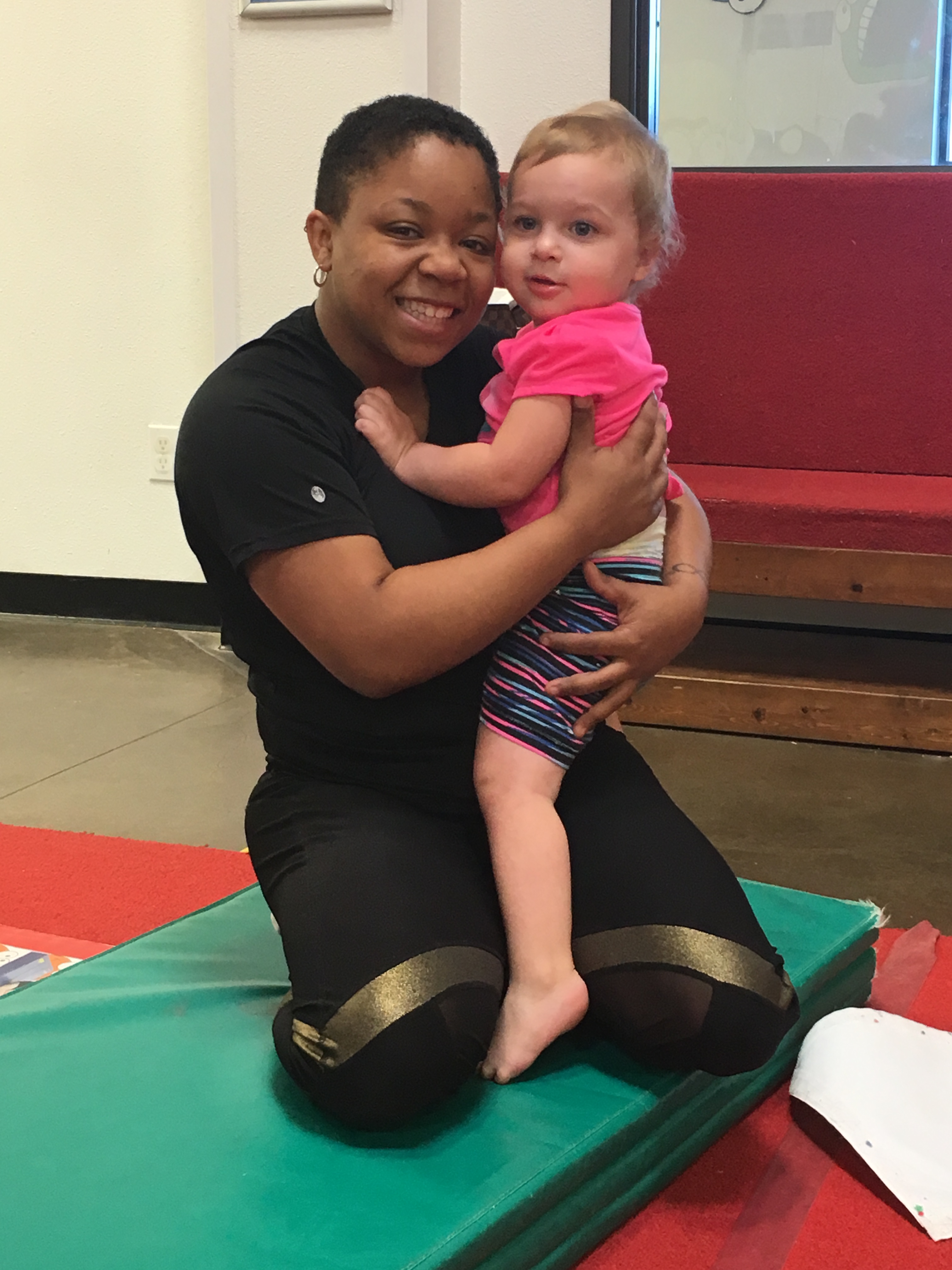 FIREWHEEL
Firewheel proudly presents Jeremiah as the student spotlight for the month of October! Jeremiah is currently rocking it in our Boys Gold class with Coach Tanner! Jeremiah started out with us at ASI in our Boys Bronze class, and in a year's time he practiced really hard, listened to his coaches, and has worked his way into Gold! Jeremiah first became interested in gymnastics when his older sister, Hannah, attended classes. Jeremiah joined classes as well, not long after, and has loved it ever since!
Jeremiah loves being able to play on all of the equipment, but his most favorite event to be on is the rings! Thanks to Coach Tanner, Jeremiah is able to learn the skills he needs to know for his favorite event! Jeremiah loves Tanner because, "he teaches me really well and is funny!" Coach Tanner makes the class challenging for Jeremiah,  but more importantly he makes it fun! Jeremiah's parents love gymnastics just as much as he does because they say Jeremiah "is becoming athletically stronger and they have really good coaches." We're proud to be Jeremiah's coaches here at ASI, keep up the great work Jeremiah!

PLANO WEST
Samson is a super energetic 5-year-old. His favorite event is the trampolines. He loves to jump! Samson has been in ASI's Gymmie Kid program for four years now. He has grown very close to coach Damian. Watching their class is like watching two best friends play together. We asked Samson why he loves coming to gymnastics and he said
"Because of Coach Damian! He play with me! Jumping, games, drawing."
Samson was also asked why his coach was awesome and said "because he's my friend".
Coach Damian and Samson have been best buds for quite some time now.  Samson's believes gymnastics is beneficial for Samson,
"Samson has autism, the biggest benefit is the social opportunities available to him through the Gymmie Kids program. He wouldn't be able to succeed if private, one-on-one lessons for special needs kids weren't available. But because he has one of his favorite people by his side (he and Coach Damian go way back! <3) he is able to do so much. His progress over the past 4 years has been amazing."
Samson's mom chose ASI because of the Gymmie Kids program. They had tried multiple other gyms and none of them were appropriately equipped for special kiddos. Mom said "of all the activities Samson participates in, ASI is the only one that's invaluable. We're going to be lifers! "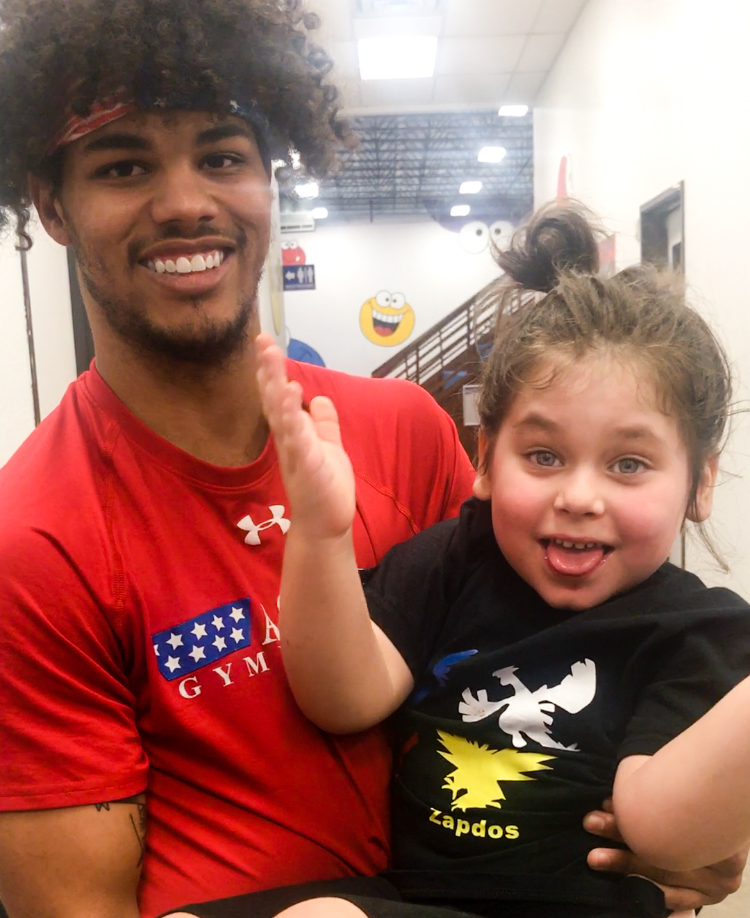 ROCKWALL
Olivia is one of Megan's Girls Silver girls. She is 9-years-old and has been attending ASI Rockwall for a little over a year and a half.
We asked Olivia Why she enjoys coming to gymnastics, "I like coming to Gymnastics because I make new friends and I like having the ability to do gymnastics." Her favorite Event would have to be the trampolines. "My coach explains the directions in a way that I can understand. She treats us all really well."
In Olivia's extra time, she is a swimmer. She swims for RACE and she really enjoys it.
"Olivia is making friends, and she is developing athleticism. Gymnastics helps build her confidence and it helps her with her Swim Team." Says her mother, when asked how Olivia is benefiting from Gymnastics. "
We asked her Parents Why they chose ASI. "We really appreciate the *Safety First* atmosphere at ASI. Your staff is so friendly and accommodating. This is a great place for all kids, any skill level."
ASI is extremely fortunate to have such a great athlete in our gym and we look forward to what the next year has for Olivia.