In Memory of Coach Mike DeLuke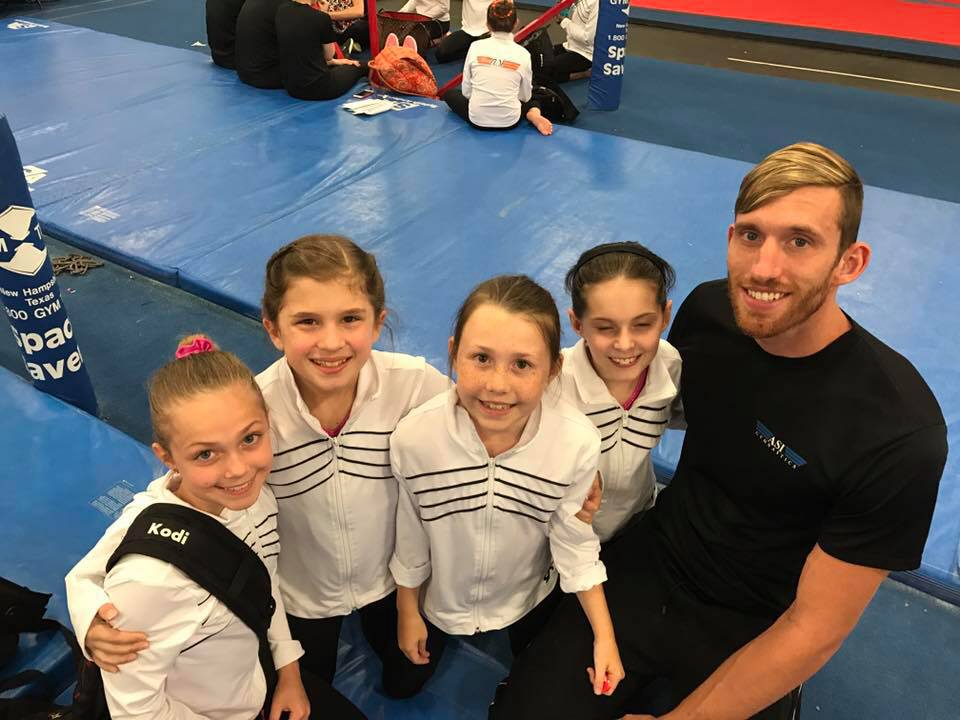 It is with heavy hearts that we announce the passing of Coach Mike DeLuke of ASI The Woodlands. The morning of Saturday, November 25, 2017, he was struck by a vehicle while crossing 1488 on his bicycle. To view the news segment on the accident, click here. To view the Your Conroe News article, please click here.
ASI offers their condolences to Mike's friends and family. He was a light in the gym to his coworkers and his students. The ASI Woodlands staff appreciates the prayers and tributes for Coach Mike. Please pray for the driver that was involved. He is devastated. Please pray for our staff. Please pray for the parents as they share bad news with their children. Mostly, love all the little children just as Mike was planning to do as he was cycling to work Saturday morning.
Lastly, Shannon and Kristi have contacted each of Mike's families personally during this very difficult time. Our philosophy is to provide a place of fun and normalcy even during difficult times. Now, we face the difficult time. So we soldier on, for the kids, for our community, for the families we serve.
Plans for a Mike's funeral service in New York are tentative.
Bright Like Mike Reception
ASI will host a Bright Like Mike memorial for Coach Mike on Friday, December 1, from 7:00-8:30PM at The Woodlands United Methodist Church. We would love to have you and your family join us.  We encourage all to wear bright neon colors, just as Mike always did. Let's be BRIGHT LIKE MIKE! For driving directions please click here.
Name: The Woodlands United Methodist Church
Address: 2200 Lake Woodlands Drive
The Woodlands, TX 77380
Room Name: Aldersgate Hall
Memorial contributions may be made to the Wendy Hilliard Gymnastics Foundation in memory of Mike DeLuke. This is a non-profit organization that is operating out of Harlem and Detroit and serves children living in an urban community that otherwise wound never have the opportunity to experience the opportunity to take gymnastics.
ASI is going to announce the creation of the Coach Mike Deluke scholarship fund and we will make sure that at least one deserving child is given the opportunity to take gymnastics each year in the name of Coach Mike.
Mike DeLuke Obituary
Michael touched the lives of so many people.  He could light up a room with his infectious smile.  He was loved and adored by his family, friends, students and the community.  Michael was loving, compassionate, artistic, musically talented and a big lover of cats.  He had a passion for gymnastics and competed nationally for years.  He will be so missed by all of those who were blessed to have  had the opportunity  to have known him.
To quote a dear friend of Mike's:  "no matter how dark the situation was, he was the brightest light there."
Please continue to check back to this page for updates.