David Holley
Co-owner and CEO of ASI Gymnastics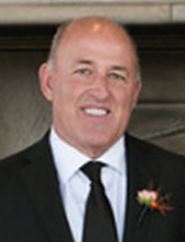 David Holley is the Chief Executive Officer of ASI Gymnastics. He and his wife, Debi are founders of the Dallas-based company, and operate 10 locations in Texas. ASI employs 300 coaches and staff,teaching gymnastics to youth in communities around North Texas and Houston. David is committed to developing young children through the sport of gymnastics as well as mentoring young professionals.
David believes in a business-oriented approach to solving the needs of the customer, with the highest level of ethics and character. He approaches every aspect of the sport through the lens of safety.
David is proactive in educating the gymnastics community and regularly presents at a national level, click here to view resources from his presentations. David has a BS Industrial Engineering from University Texas, Arlington with post graduate education in Computer Science Engineering. He worked in the Advanced Technology Group at Texas Instruments, worked for a SuperComputing Company and founded Archer Technology Group prior to founding ASI Gymnastics. David is very active and believes in physical fitness. He loves cycling, racquetball, and almost all outdoor activities.
David loves giving back to the community. He currently serves on the Board of Directors of Focus On Teens, a non-profit organization that serves homeless teens attending High School in North Texas.
David is a Past President of the Epilepsy Foundation of North Texas and and remains very active in the organization. He also has been involved with the Mesquite Education Foundation, North Texas Food Bank, and numerous other charities through ASI Gymnastics and the cycling community.
Debi Holley
Co-owner and CFO of ASI Gymnastics
For the past 50 years Debi has lived in the suburbs of Dallas. In 1981, Debi graduated from The University of Texas at Arlington with a degree in accounting and in 1983 she became a licensed Certified Public Accountant. Her past employment includes four years on the audit staff of a big eight accounting firm as well twelve years as Firm Administrator for various law firms.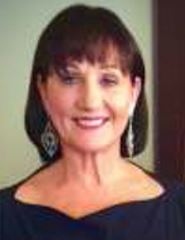 Debi has been co-owner and CFO of ASI Gymnastics for the past 26 years. She is proactive in educating the gymnastics community and has recently started presenting at a national level, to view resources from her presentations click here.She is currently serving on the Business Advisory Board for USA Gymnastics.
Debi and her husband David, have devoted the last 25 years of their lives building ASI Gymnastics. They are very proud that ASI uses the sport of gymnastics to that builds self esteem and confidence in children, and it also create an environment where young adults working with children can grow professionally and emotionally. ASI has 10 locations throughout North Texas and the Houston area and employs over 300 coaches and administrators, year-round and in 2016 ASI was thrilled to hit an all-time high of 10,000 students enrolled in gymnastics classes.
Debi is also passionate about giving back to people and organizations in her hometown of Mesquite, as well as participating in international humanitarian projects.
Some of her past positions in local service groups have been: President of the Rotary Club of Mesquite, Treasurer of Mesquite Social Services, Secretary of the Mesquite ISD Education Foundation and Board Member of Mission St. Luke Charity.
Debi gets up each day with one focus; "What can I do today to make the world a better place."