On March 1, 2014, ASI is hosted a GRAND RE-OPENING at ASI FIREWHEEL to celebrate the awesome new staff we've built. There are a lot of friendly new faces who love kids, love gymnastics, and love to have fun! One of those new faces is Ann-Marie Delgadillo. Coach Ann-Marie moved to Dallas last summer and started coaching at ASI almost immediately after she walked into one of our gyms for the first time. She knew right away that she wanted to be a part of the fun!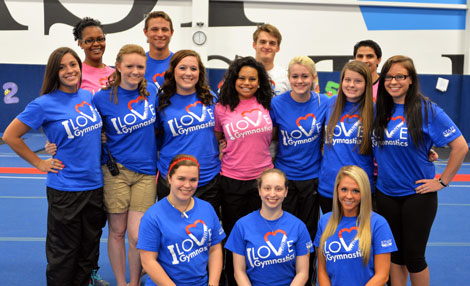 Quote from Ann-Marie
"I heard about ASI by attending an ASI team meet for my boyfriend's niece. I was still deciding when I was going to move to Dallas, but when I learned about how amazing this company was, my decision was easy. ASI offers so much to their employees. You can grow and grow as much as you want. There are so many types of classes to teach or fun products to work. The opportunities are amazing!"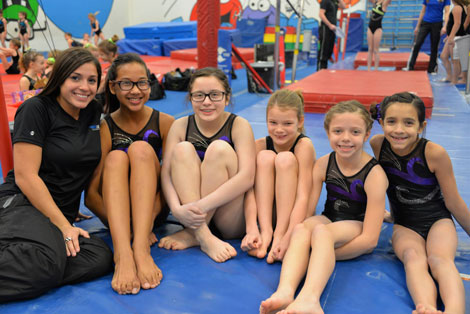 Ann-Marie grew up doing gymnastics, and she feels so lucky to share the sport she loves with kids every day. The best part about her job is that she gets to share it with kids of all ages and abilities. At ASI, we believe that gymnastics is the best athletic development available to kids, and it's our goal to offer the best gymnastics instruction possible to every child at their level. Whether a child has Olympic dreams or just needs to burn off some energy and have a blast in a safe, loving environment, there is a place for every child at ASI. Gymnastics can have an incredible impact on a child's life, which is why Ann-Marie is so thrilled to be a part of that process!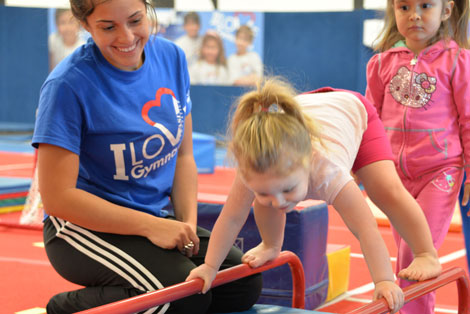 Quote from Ann-Marie
"I love teaching kids how awesome this sport is. It is such a great physical activity for kids, but also helps them gain confidence, structure and discipline. It makes me so happy when a child accomplishes a skill and their face lights up. This is a very rewarding job."
ANN-MARIE DELGADILLO
ASI FIREWHEEL
Coaches
Girls Team, Levels 1 & 2
Tiny Tots
Kidz Gym
Girls classes
Camp lead, Open Gym, and PNO
High School
Sandra Day O'Connor High School
College
Currently enrolled at DCCCD
MORE COACH'S CORNERS