At ASI, we're pretty proud that our coaches love it here just as much as our kids do. Sometimes, coaches love it so much, they just HAVE to tell their friends. Last October, Coach Ann-Marie was having so much fun at work, she decided to call her friend Brittney and tell her to apply… all the way from California! Brittney did some research on ASI, and decided that our commitment to giving kids a fun, safe fitness outlet through gymnastics lines up pretty well with her personal beliefs, so she packed up her bags and moved to Dallas, and the rest is history! She has always wanted to work with kids, and now the smiling faces she encounters at ASI Plano West are the highlight of her day.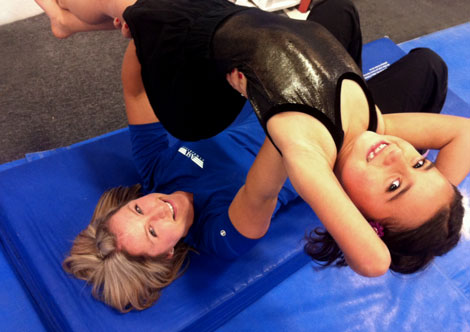 It's a good thing Brittney loves fitness because coaching can be a workout.
Quote from Brittney
"I was coaching in California when a friend of mine who works for ASI told me I should apply. She told me about all of the great things ASI does for their employees and what a great company it is to work for and I knew I had to see for myself. I would recommend people to apply at ASI because it is such a fun place to work! ASI really cares about their employees and makes it easy to want to come to work."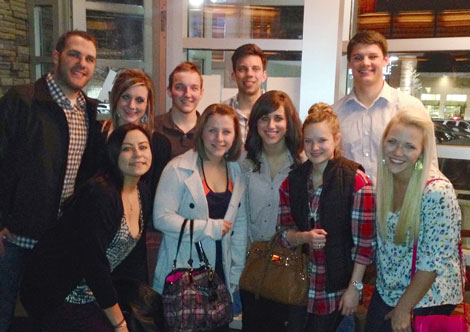 Just like the company she loves to work for, Brittney is also very committed to fitness. It's a match made in heaven! She ran her first half-marathon this year, and she does Crossfit almost everyday before work, and she says she loves every minute of it. What's her favorite thing about Crossfit? She loves all the gymnastics skills they incorporate! People everywhere are discovering what we've known for years: Gymnastics really is the best sport for physical development.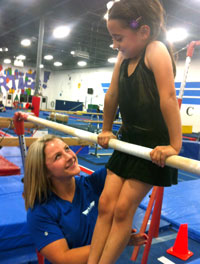 Quote from Brittney
"Gymnastics is an incredible sport for children! It helps them get stronger while improving balance and other motor skills. Plus, what kid doesn't want to learn to do flips? I think fitness is so important for kids because being active leads to a healthy lifestyle, and it's never too early to have that positive influence in a child's life."
In addition to helping Brittney live her passion by sharing gymnastics with children, ASI also offers some pretty incredible benefits. With competitive pay and health insurance, we treat our coaches right! If you or someone you know is interested in an amazing job, teaching an amazing sport to amazing kids at a truly amazing company, you have to check out our careers page!
BRITTNEY GILES
ASI PLANO WEST
Coaches
High School
Norco High School
Chaparral High School
College
How she stays fit
Crossfit 4-5 times a week
Favorite healthy snack
MORE COACH'S CORNERS