Now that ASI Gymnastics has begun taking over Houston, we are thrilled to introduce you to some of the newest members of our amazing coaching staff! One incredible coach we are so excited to welcome to the ASI Family is Alex Thomas. Coach Alex is a truly gifted educator who will be coaching all kinds of classes, but her specialty is power tumbling. When we say it's her specialty, we mean it… she's a former national champion! Coach Alex attributes a lot of her personal growth to her time as a gymnast, so she is very passionate about sharing her love of gymnastics and tumbling with kids. Alex shares our philosophy that gymnastics is the best athletic development for every child, regardless of their age or ability!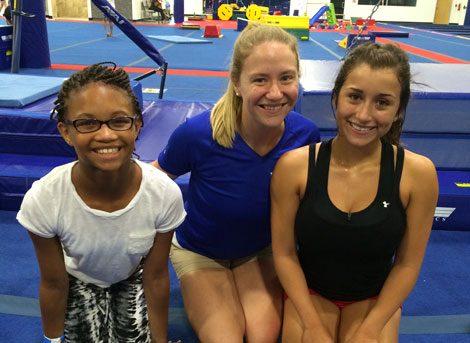 Quote from Alex
"I am extremely passionate about teaching students power tumbling. Power tumbling has had a major role in shaping myself, and I love being able to impact a child's life through a sport I love. My students gain self-confidence, perseverance, and strength through tumbling, which then helps them succeed outside the gym. Gymnastics and power tumbling helps make a child well-rounded in all physical and mental aspects. Gymnastics tests balance, coordination, strength, air awareness, and mental focus. All children at any age or athletic ability can learn the sport of power tumbling and gymnastics and build a solid foundation in fitness that can help in any other sport later in life."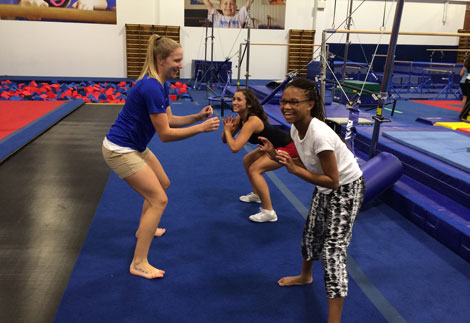 Alex has been around the gymnastics industry for years, and she has worked at different gyms around the country, but she says there's nothing out there quite like ASI! She is really enjoying the team atmosphere among the coaches, because the staff and management work together to give our kids the best possible experience at ASI. She also loves and shares our commitment to make every child we coach feel valuable and unique. Kids are funny and sweet and never boring, but the best part of coaching is watching them gain confidence and believe in themselves, hands down! As a mother herself, Alex knows that kids thrive in a fun, safe, positive environment, and that's what she loves about ASI!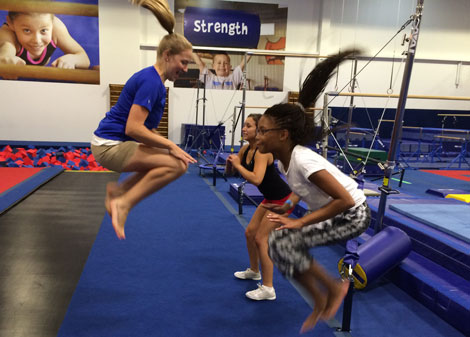 Quote from Alex
"ASI is unlike any other gym I have had the honor at working or training at. ASI focuses on teaching the best gymnastics possible to any student at his or her level. ASI focuses on teaching correct gymnastics while also ensuring every child is having fun. The gyms are very bright and cheerful, and have a positive environment surrounding the students. The gym as a whole, works together to make every athlete that comes through our doors feel special and important."

ALEXANDRA THOMAS
ASI THE WOODLANDS
ASI CYPRESS
Coaches
Girls classes
Power Tumbling
High School
Pekin Community High School
College
Illinois Wesleyan University
How she stays fit
"I enjoy running, fitness classes, and tumbling when I can!"
Favorite healthy snack
MORE COACH'S CORNERS