One of the most frequently asked questions in ASI Gymnastics' history has always been "What does A.S.I. stand for?" In fact, it's a popular trivia question at Survivor Camp, Birthday Parties, Open Gym and Gymnastics After School. The kids offer all kinds of creative guesses, and many come close, but as it turns out, this very important acronym remains something of a mystery to most. Let's examine the possibilities"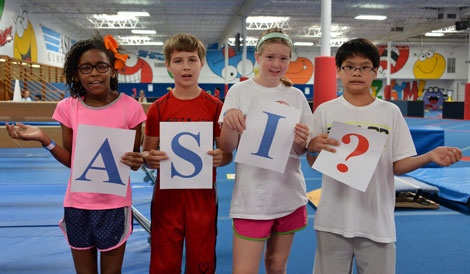 Does it stand for "All Skills Improved" because of our dedication to helping kids learn, grow, and achieve their dreams in the sport of gymnastics? What about "All Sports Improved" or "All Students Improved" because gymnastics has been scientifically proven to its give athletes a leg-up in other sports and academic endeavors? Could it be "All Students Included" in honor of our commitment to Gymmie Kids to offer a safe, fun, high-quality fitness outlet to all children, regardless of their age or ability? Maybe it stands for "Activating Students' Imaginations" because our carefully developed preschool classes give kids early exposure to shapes, colors, music, movement, and fitness in a safe environment that challenges them to exercise their bodies and their brains?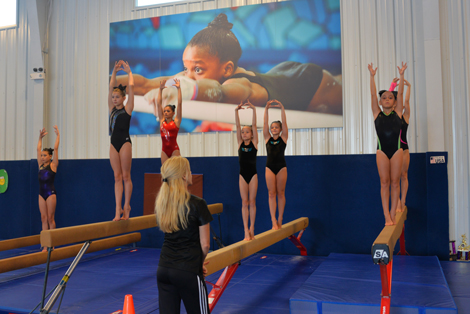 What if it's more about the company's structure? Could it stand for "All Staff is Important" because we truly value our employees, and we want to help them grow and develop their careers as well?
What do you think ASI stands for? Guess in the comments below, and if you don't already know, look for the big reveal next week! HINT: It's a very important ACROnym!