ASI restructured our Girls Recreational Program with the release of the Gold Standard last September. We centered our program around the fundamentals of athletic development.  Our program now is more focused on strength and conditioning as well as the use of progressions in training all of our skills.  We also have the program structured with lesson plans that provide a focus on each event for two weeks.  This allows optimal training on each and every skill in your child's level. We now enter the next phase of improvement with our Progress Checks.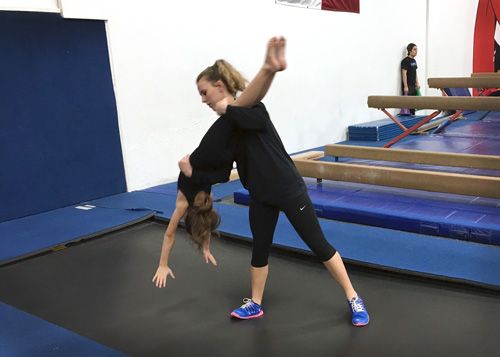 We have done away with Advancement Evaluations.  You will no longer be required to schedule an appointment outside of your normal class time to see if your child is ready to progress to the next level.  A Progress Check is done on the spot during your child's class.  When the coach thinks your child is ready to progress to the next level, he or she will notify an evaluator.  The evaluator will take your child around the gym to show what they have been working on in class.  Your child will be reviewed on their knowledge (knowing the skill by name) and ability to perform the skill.  After the evaluator is done, he or she will give feedback to your child's coach.  The coach will give you the feedback and let you know what your child is excelling on and what they still need work on or let you know that your child is ready to promote to the next level.
We hope that this process is easier on your schedule and is more comfortable for your child.  If you ever have a question about your child's progress, your child's coach will be more than happy to speak with you!